One of the best ways to enjoy your free time is to engage in a fun filled activity with your loved ones. Luckily, if you are in Nairobi and you want to try out something new, you will not run out of options especially when it comes to bowling. Growing up, I thought bowling was only for the rich kids, whites and the Indians who lived in Westie and Parklands. But I thank God for modernization, education and the internet, because now I know that anybody can go bowling and it is quite affordable and open to everyone.
Bowling is a target spot like archery where a player rolls a ball down a long lane in a quest to hit and knock down all the bowling pins. The aim is to get a strike which means knocking down all the pins on your first attempt but if you achieve this is your second trial, it is known as a spare. For you to enjoy bowling, you will need bowling shoes, bowling socks and a spirit of adventure.
Now that we are done with the introduction and what you need, lets find out where you can go for affordable bowling in Nairobi and how much it will cost.
The village Bowl
This is one of my favourite and most affordable bowling joint in Nairobi. The Village Bowl is located at the Village Market on Limuru road. It is easily accessible via public and private means. It gets quite busy and crowded over the weekend so I would recommend you visit the place on weekdays or early mornings. It is also cheaper. Read about my experience here.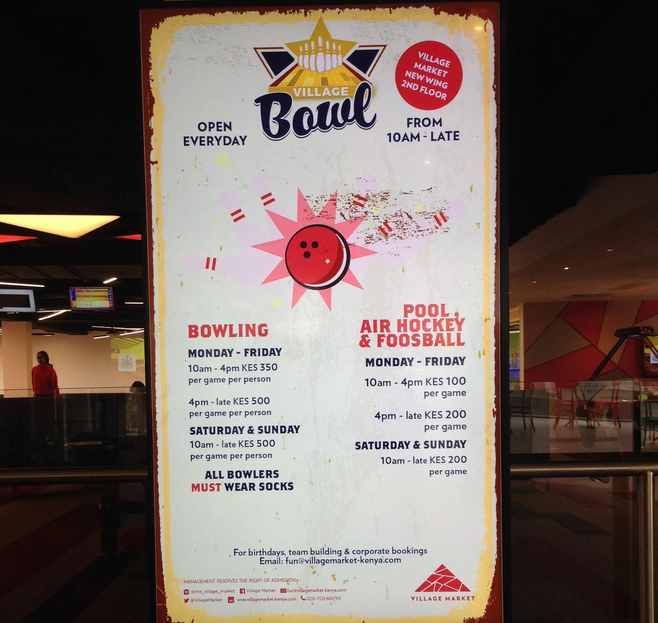 Village bowl is very spacious and you can engage in other games like pool table, air hockey and Foosball as you wait for your turn to play. Another added advantage is the availability of a larger number of eating joints to try out.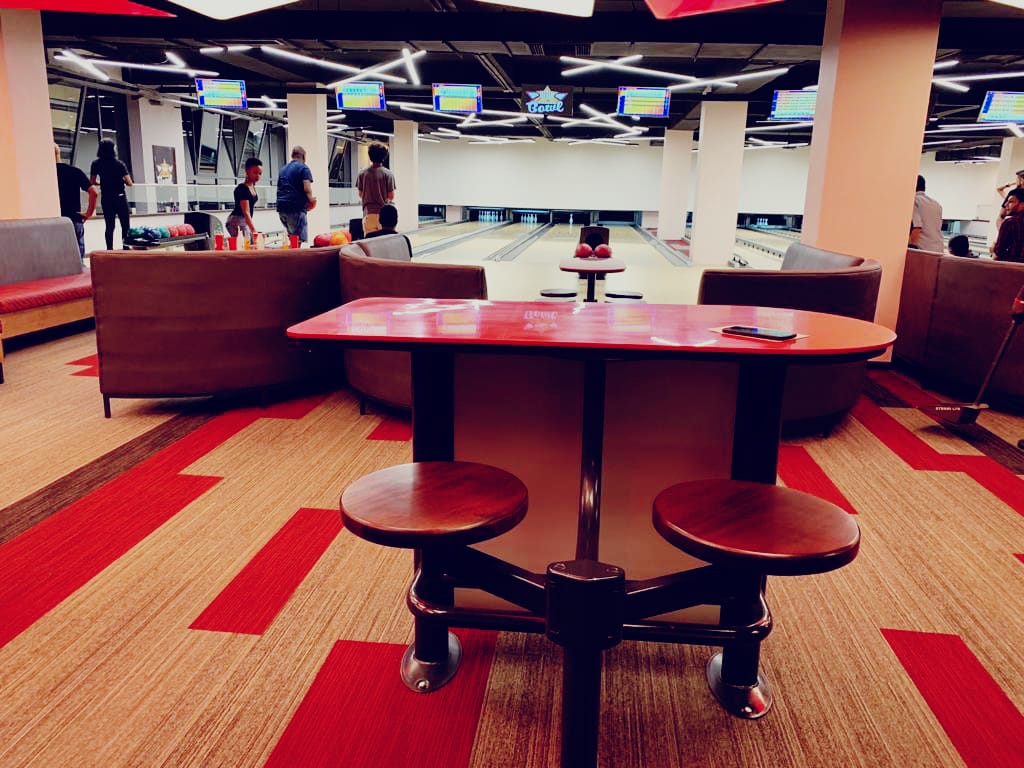 Play Land Amusement Park- Next Gen Mall
Another great and affordable bowling joint is Play Land Amusement Park located at Next Gen Mall on Mombasa road just next to Eka hotel. As the name suggests, the amusement park is full of games and activities for the whole family and it is open daily form 8:00am to 10:00pm. They charge Kshs. 500 per game for bowling.
Apart from bowling, they also have virtual reality games and rope challenges for Kshs. 300 each and their pool table charges are Kshs. 100 per game. Their ultimate deal is the kids package which goes for Kshs. 1,000 for the whole day per kid whereby they get to enjoy soft play, DIY, the Trampoline Park, ropes course and Pizza/hotdog. For Kshs. 1,500 you get a play land combo which gives you two bowling tickets and 1 kids play area ticket.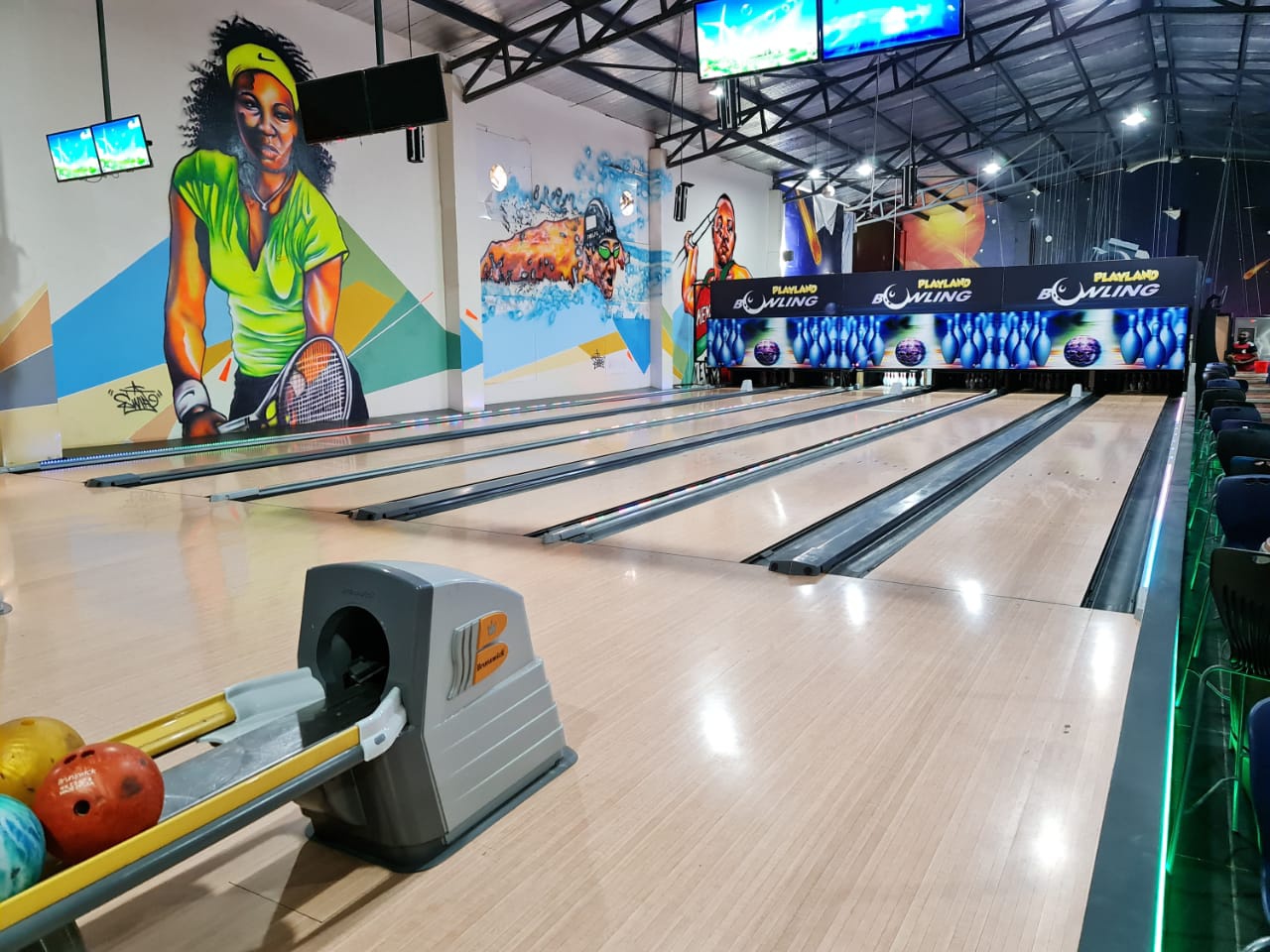 Pins Entertainment – Sarit Centre
Pins entertainment features an 11 full size 10-pin bowling lane, state of the art billiards and karaoke lounges, air hockey tables, football games, a well-equipped children's play area and even a private movie theater. It is perfect for the whole family as they have something for everybody. They even have alleys for kids below the age of 5 years. Pins entertainment is located on the 1st floor of Sarit Centre which is one of the biggest malls in Nairobi. The number of times I have been lost in this mall is shamefully countless!! But I am getting better at knowing my way around.
The added advantage to Pins entertainment is their bowling tournaments which they hold regularly and anyone can register to compete. Take advantage of their Monday Madness offer and get two pizzas and two bowling tickets for just Kshs. 1,500. Their normal price on weekends and public holidays is Kshs. 500 per game and Kshs. 350 on weekdays between 10:00am and 4:00pm.
Strikez Bowling Alley – West Gate Mall
People living in Westlands or just nearby must really feel blessed. Everything is just within close proximity. Strikez bowling alley is another great bowling joint in Westlands inside the West Gate Mall on the first floor. Equipped with a 10 lane bowling alley, Strikez also has 9 pool tables, Foosball, air hockey and a restaurant with tantalizing food and beverages.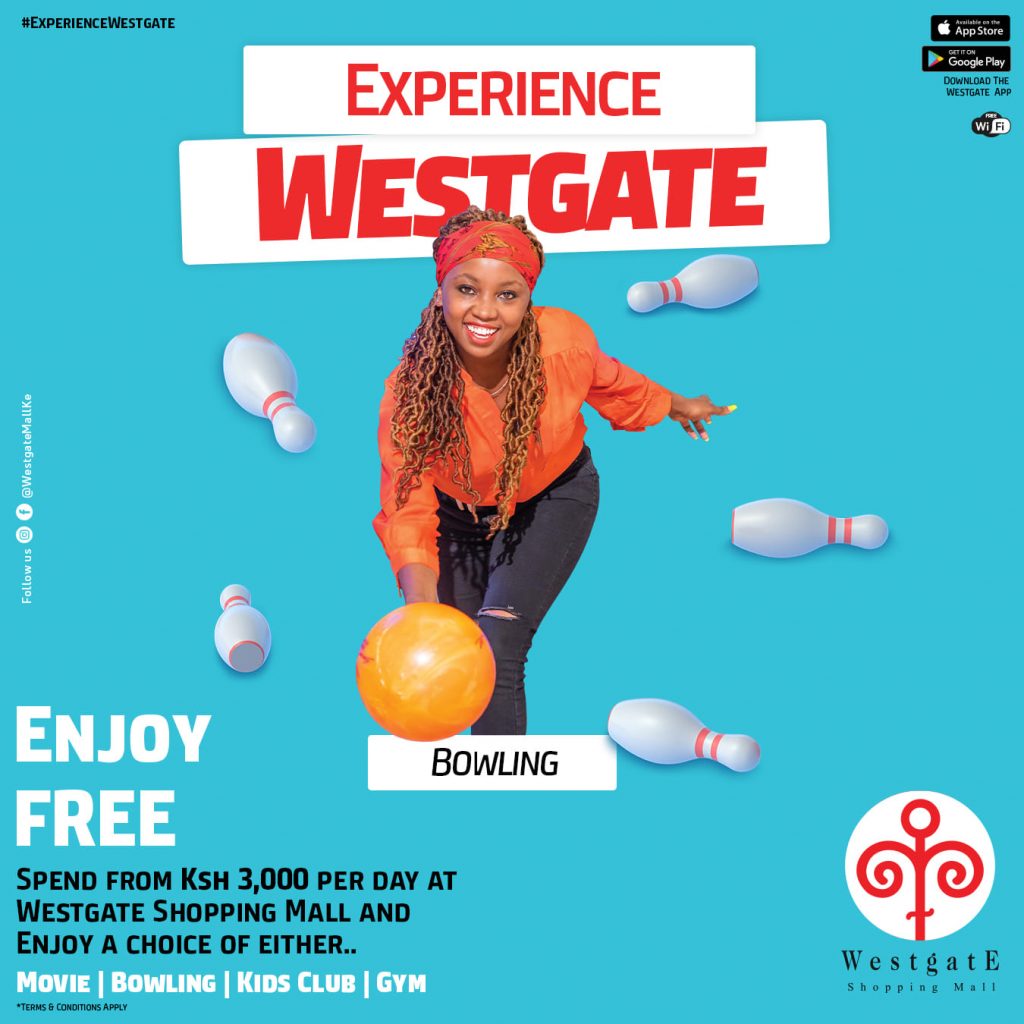 Their charges are quite affordable and they range from Kshs. 350 to Kshs, 500 per game on weekdays and weekends respectively.
The Nairobi Club
I think this is one of the oldest bowling alleys we have in Nairobi because Nairobi club has been around for a while. It is located in Upper Hill area on Ngong road. Their kind of bowling is done outside and they call it Green Bowling whereby the objective of each player is to roll the biased balls (wood) so that they stop close to a smaller white ball called (jack). The person/team whose "wood/s" (bowling ball) roll nearest the jack, wins the round.
The charges are Kshs. 150 per member and Kshs. 200 per guest. Their membership registration is just ridiculous. You need to be recommended by two members, then pay Kshs. 465,000 registration fee and annual subscription of Kshs. 31,000. The membership gives you access to all their clubs in and outside Kenya. Though, if you know a member or you are accompanied by a member, they can allow you to bowl without necessarily registering. Read about my lunch experience here.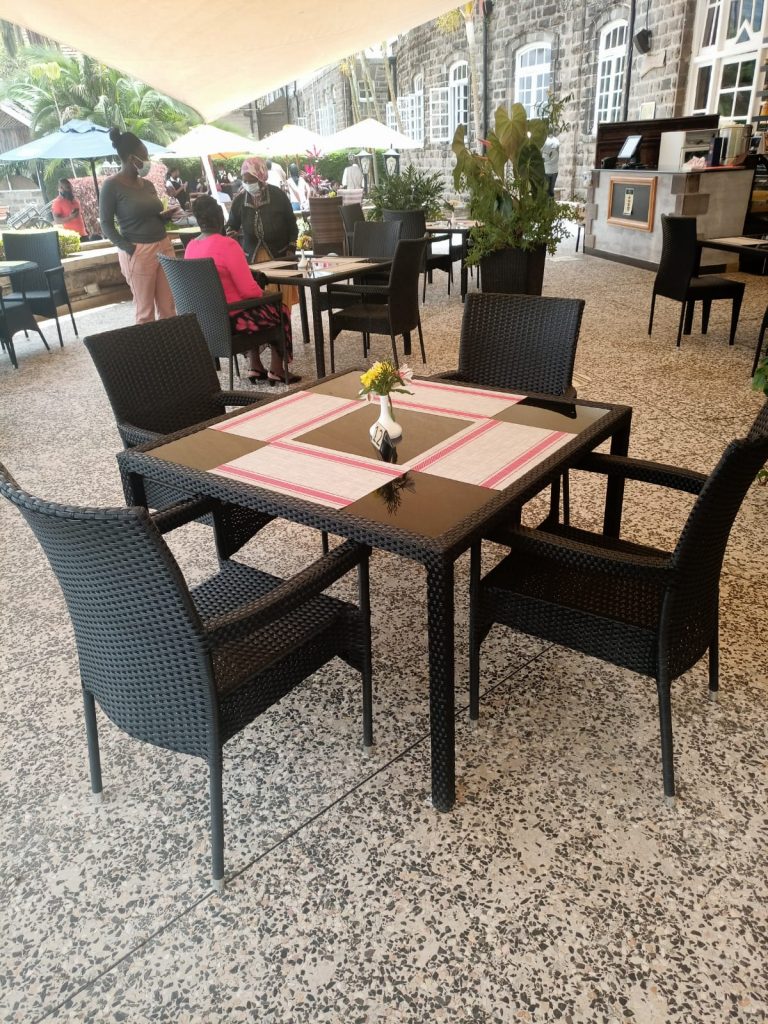 Another members club is Karen Country Club located in the leafy Karen suburbs. They charge Kshs. 250 per member and Kshs. 580 for non- members which is also the amount they charge for bowling lessons. You will need to be a member or be accompanied by a member for you to bowl.
Hyper-game Zone
Located on the third floor of Stellato Mall along Muthithi Road Westlands, Hypergame zone is a premier entertainment sports center with all the games you can think of. From carousel rides to video games, arcade games, Play Station 5, Air hockey, darts, virtual snowboarding and golfing, pool, bowling, kinetic sand stations, virtual reality and trampolines. They charge Kshs. 3,000 per person for three hours of unlimited games. Bowling goes for Kshs. 300 on weekdays before 5pm and Kshs. 400 after 5pm. Over the weekend, they charge Kshs. 400. One of the most affordable places you can go for bowling.
Note: Remember to wear socks or carry a pair when you go bowling or be ready to pay between Kshs. 250 and Kshs. 450 to get a pair.