Over the weekend I had the privilege to experience the magic that is in Amboseli National Park. I didn't know how much I had been missing out on until I got there. My good friends from Hyrax Safaris had planned this amazing trip and I was not about to miss out.
Amboseli National Park is popular for its big elephant herds and the magical backdrop of Mt. Kilimanjaro. It is located in the South of Kenya on the Tanzanian border. The trip from Nairobi to the park is about four hours using the Emali -Mombasa road route with a few stops. The road is well tarmacked all the way up to Emali then the rest is a murram up to the Iremito gate.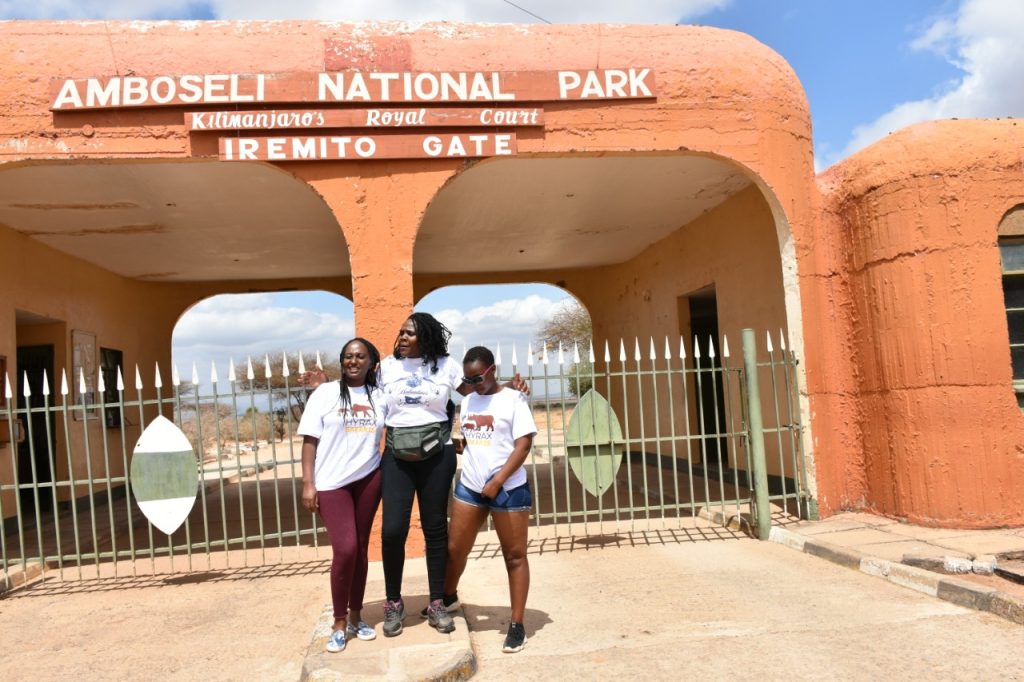 Amboseli truly lives up to its name which means "salty dust " in the local Maasai language. The passage from the main road to the entrance is very dusty and dry. I would encourage you to wear a mask and sunglasses or a cover-up for your face. Also wear very light clothes and carry a lot of drinking water.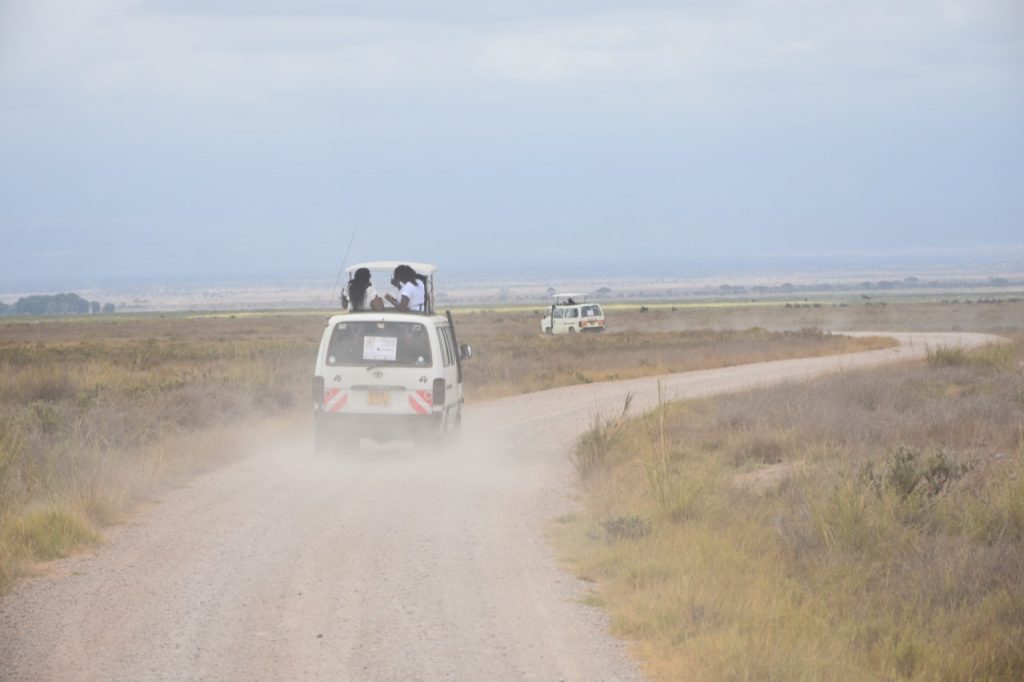 We left Nairobi at around 6 am and by 10 am we were at the Iremito gate. The entrance fee to the park is Kshs 860 per Adult citizen and Kshs 215 per child. For non-citizens, it will cost USD 35 per adult and USD 20 per child.
They also charge entrance fees per car depending on the seating capacity but that was nothing for us to worry about at the tour company was sorting everything. One more reason why you should use a travel agent to plan your park trips. It is actually cheaper.
A few moments later we were cleared and ready to start our game drive. To be honest, Amboseli is more than what I was expecting. We started spotting animals as soon as we entered the park. There was no struggle to spot them. From wildebeests, zebras, ostriches, hyenas, hippos, buffaloes, giraffes, and the elephant herds. Viewing the elephants at such a close range was really beautiful.
Also read: Feeding Elephants at David Sheldrick's Wildlife Trust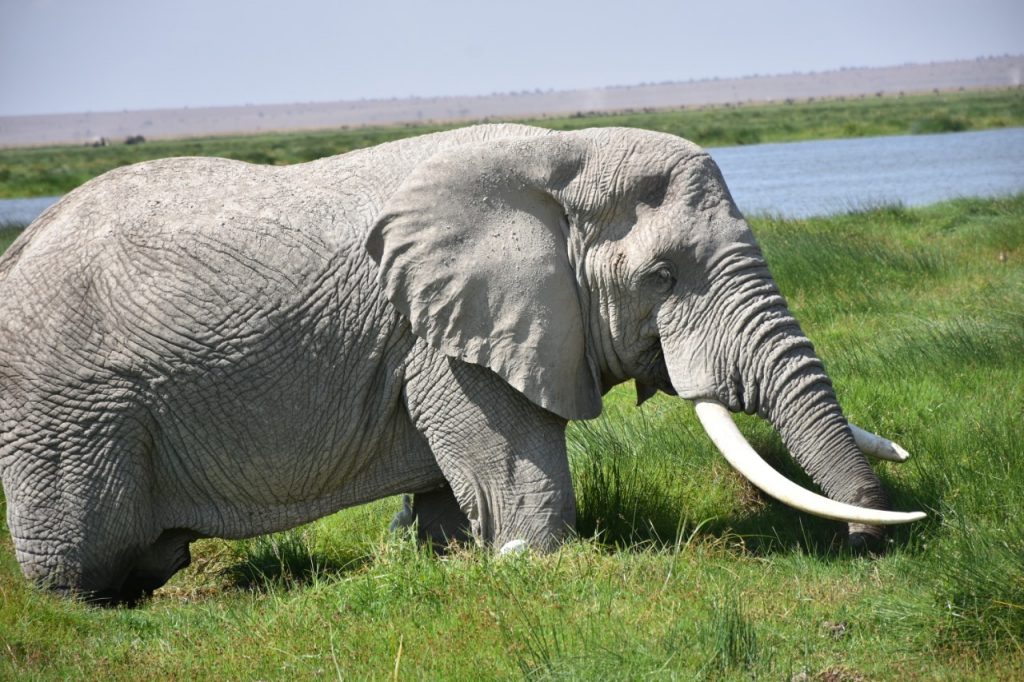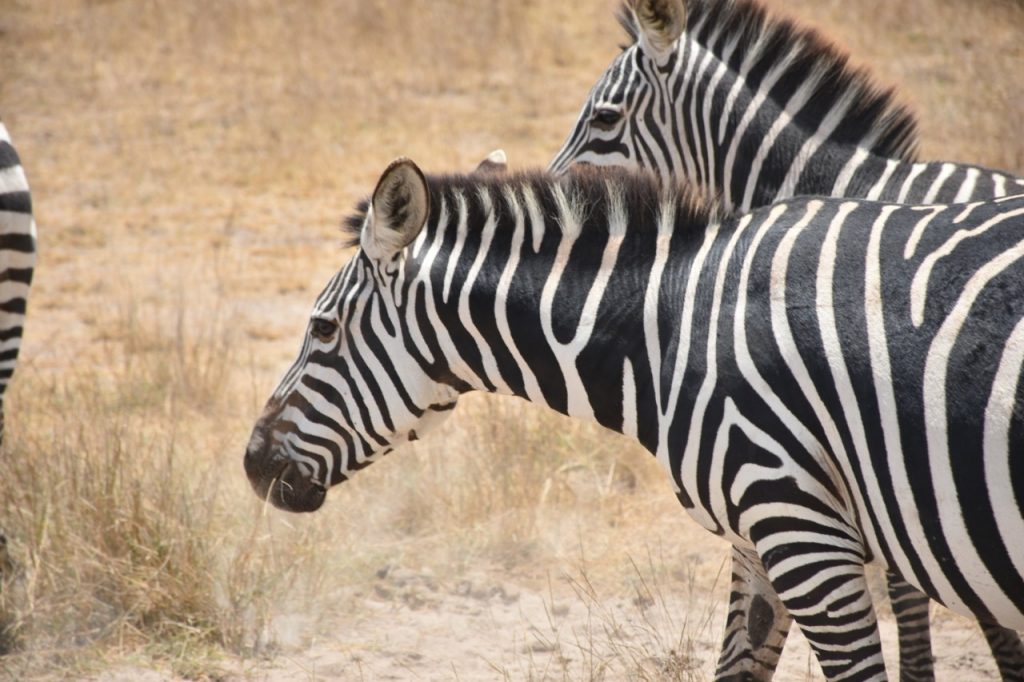 To my surprise, we came across Lake Amboseli. I had not heard about it before so you can imagine how surprised I was to find out it existed. It is a seasonal lake so sometimes it gets dry but not completely. We were able to spot some hippos in the lake and others were just roaming at the shores.
We had a very comprehensive game drive thanks to our driver Tom who was really patient with us and very educative. To add icing to the cake, the park has a viewpoint (observation hill) where it is safe to alight from your cars and have a panoramic view of the park. It is a 10 minutes hike to the top of the viewpoint. This is also the perfect spot for taking photos and having your lunch.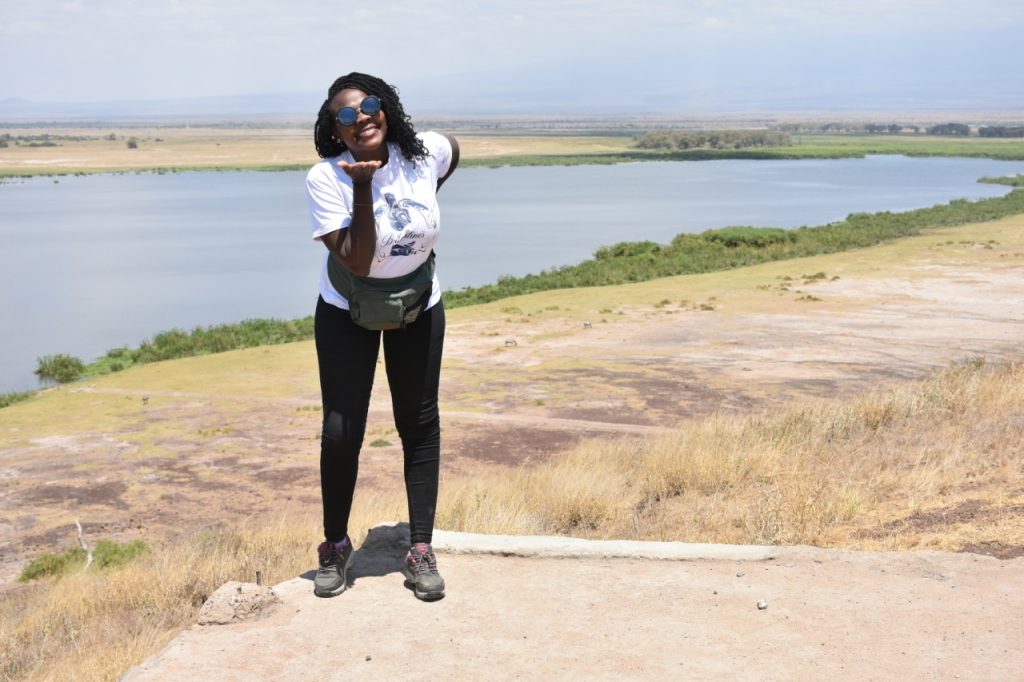 The good thing about having a tour agent plan your trip to the park is that they have experience. They know the roads well, where to spot the animals, they will be your guide and you will be stress-free. On our way back from the park, we had to use a route that passes literally inside the lake. At some point, we could not see the road because it was covered with water but our driver managed to pass through.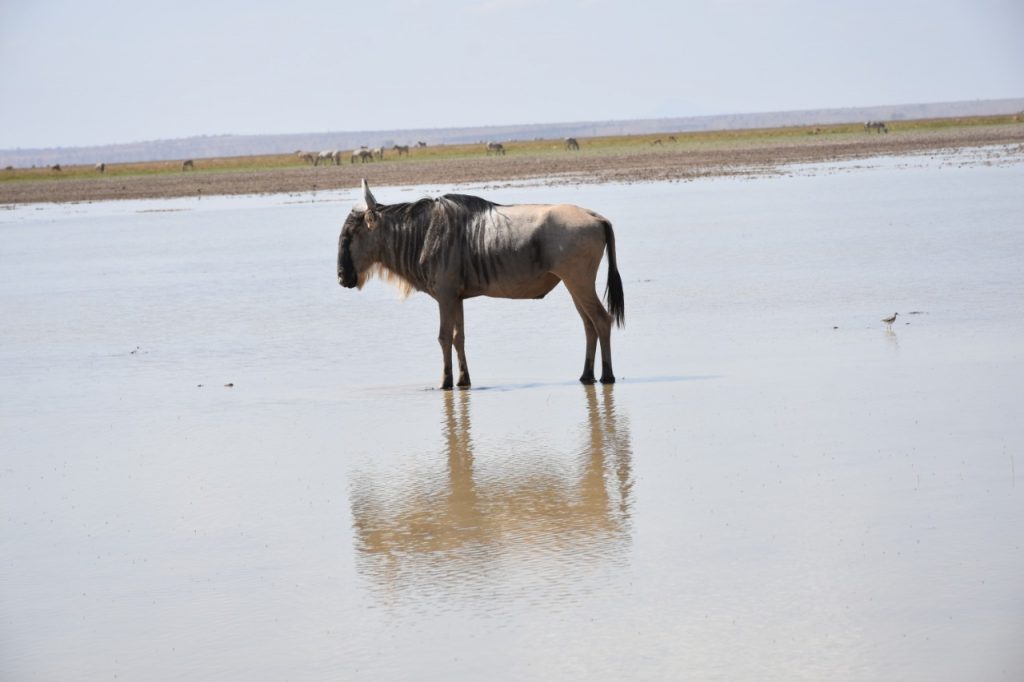 If you have extra time you can have a visit to the Maasai village and learn about their culture and get to dance with them. It will cost just Kshs. 300 per head for the entrance and entertainment. Accommodation options are endless from luxury lodges, hotels to tented camps.
My overall verdict for the trip and experience I had is a total of 10/10. It was worth every penny and I would really recommend it. It is even much better than Maasai Mara. The views are breathtaking, the animals are easy to spot, it is accessible, the list is just endless. Carry sunscreen and hats!!!! For planning purposes, you can DM me or contact Hyrax Safaris.
Check out my instagram stories to view the videos about the Amboseli National Park.