Did you know that the activity is actually called go-karting and not gp-karting? But, the name has stuck in people's minds until it is now permanently known as gp- karting. Gp-karting is an adrenaline filled activity whereby you get to drive a open wheel car or quadricycle on a racing track/circuit.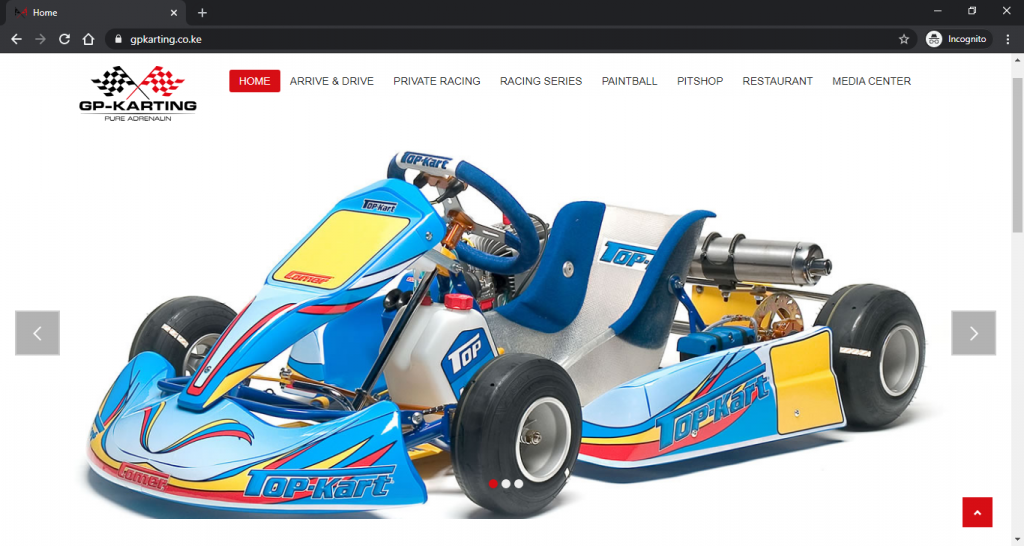 The sport does not need you to have prior driving skills. It is actually better if you don't know how to drive so that you can't try to transfer your driving skills into gp-karting. The activity has quickly gained it pace and is now one of the best activities to do in Nairobi. Usually, there a drivers' briefing and a warm up session before you start racing so that you are aware of what is needed if you.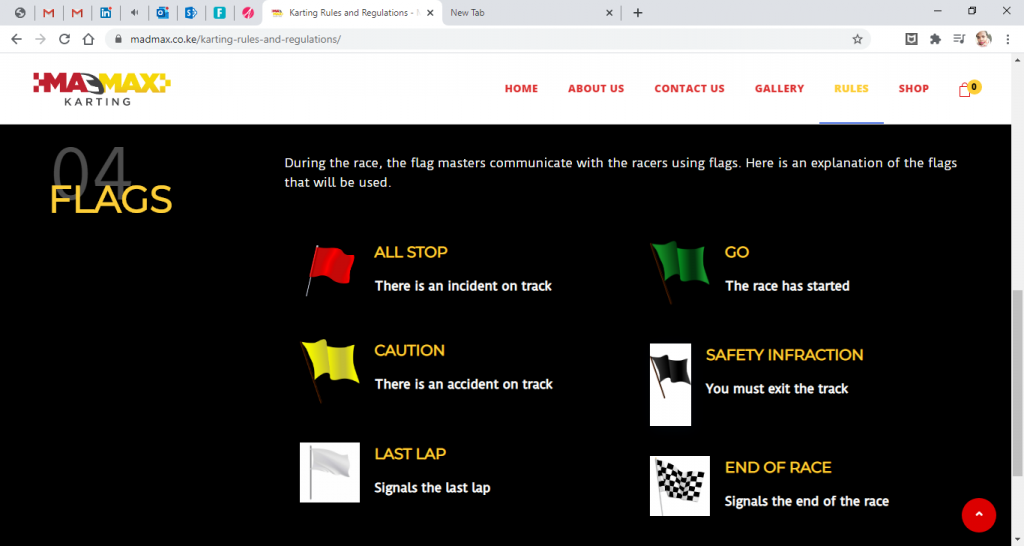 Currently, in Nairobi we have only three spots where you can go for GP-Karting. All the three places have put strict rules and measures to ensure the safety of their guests. They provide you with the racing kart, safety gear, fuel and any other tools needed.The races last for 10 – 20 minutes but you can have longer ones on request. The adrenaline rush is worth every penny.
Read more: Most affordable Ziplining location in Kenya
The three places that offer GP-Karting in Nairobi are;
GP-Karting Langata
This is the oldest and the most affordable place to go. It is the pioneering one in Kenya. It is located off Langata road just after Carnivore grounds. It is easily accessible via public means. Get a matatu/bus from town heading to Langata for Kshs. 50 and alight at the Carnivore stage. You can then have a 5-minutes walk to the place or get a motorbike for another 50 shillings.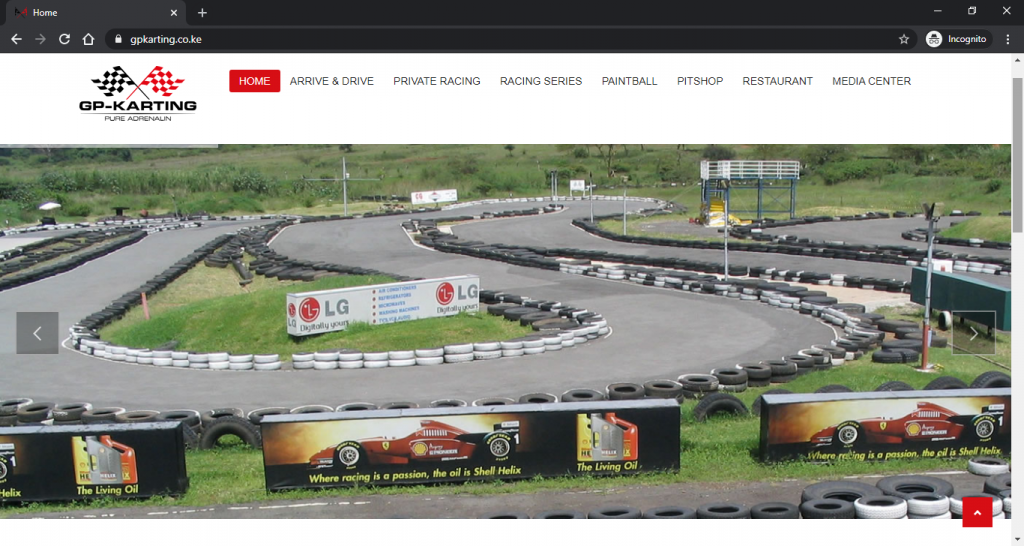 Their pricing is quite fair. Each of the prices below is for 10 minutes which you can do continuously or break in into two races, each lasting 5 minutes.
| | |
| --- | --- |
| 5 – 8 Years | Kshs.900 |
| 9 – 12 Years | Kshs. 1,000 |
| 13 – 16 Years | Kshs.1,100 |
| 17 – Adults | Kshs. 1,300 |
They also have group offers and Saturday Night racing which is a great offer. For Kshs. 2,500 per person for 8 to 10 people, you get to enjoy 10 warm up laps, 10 qualifying laps and 10 semi final laps and 5 final laps.
Whistling Morans in Athi River
Whistling Morans is one of the largest tracks in Africa with a length of 1.2km and width of 8 metres. Apart from it being a location for GP-karting, it also hosts motorbike and car races. It is located in Athi River behind the famous Great Wall Apartments Phase 3. It is not easily accessible by public means but you can use a motorbike or drive there. There is a long stretch of a dusty, rough road of about 4 km so brace yourself for a small bumpy ride.
My experience there was out of this world. First, they have to disinfect the racing gear before use and also you are directed on what to do. We were given the double engine karts which pick up the speed very fast. You feel like you are driving on air. I kept on bumping into other riders on the first round but once I mastered the track and knew how to control the kart well, I was untouchable! Like for real, I even passed my male counterparts. I would definitely go back for another session.
The charges for kids are Kshs.1,500 and Kshs. 2,500 for 15 minutes and 30 minutes respectively. For adults, they charge Kshs 1,500 and Kshs. 2,500 for 10 minutes and 20 minutes respectively. For more details click here.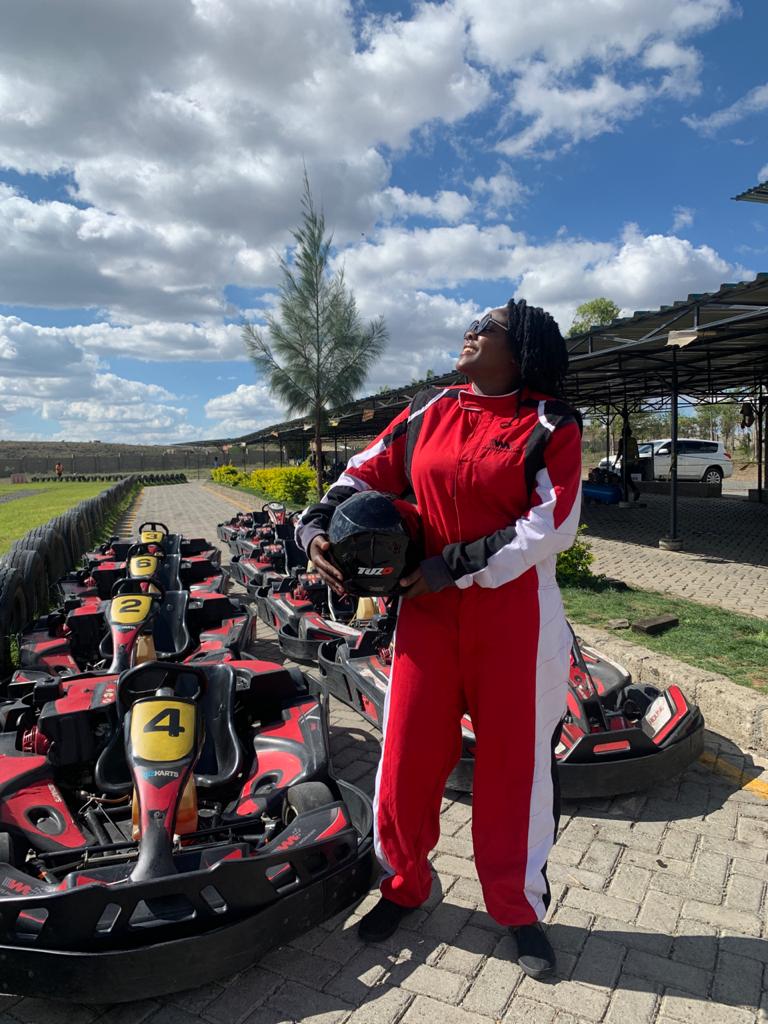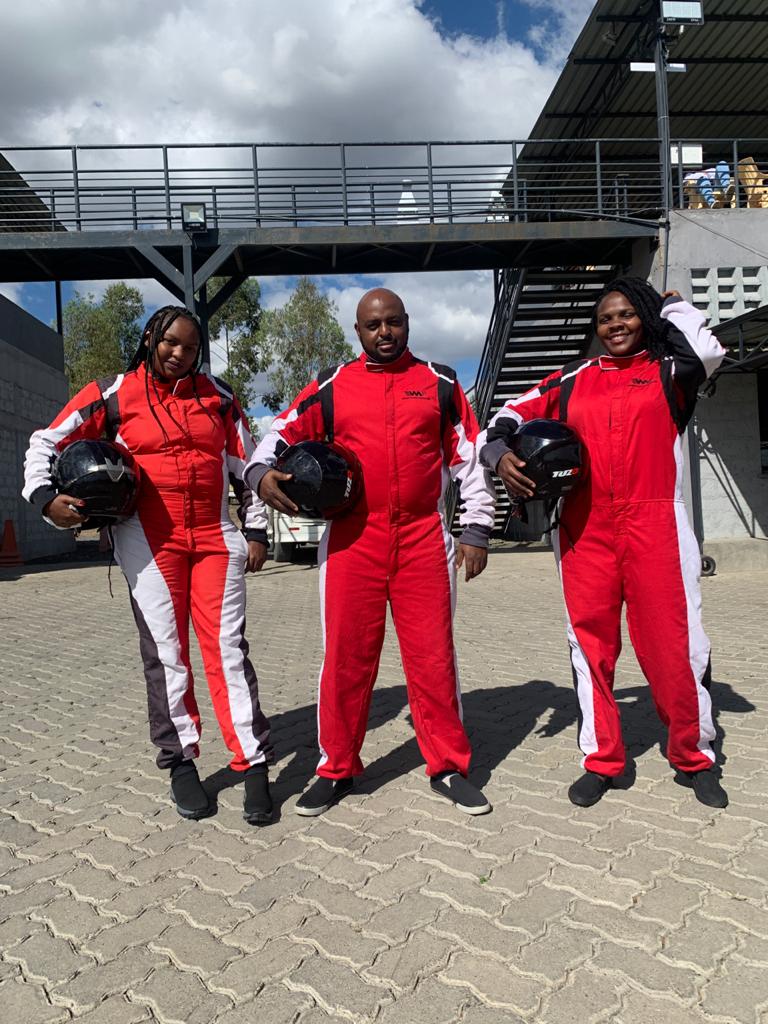 Mad Max Karting at Two Rivers Mall
The newest kid on the block is located at the Two Rivers Mall on Limuru road. The 400 metre racing track is the first one in Africa to be situated in a shopping mall. The prices are as follows.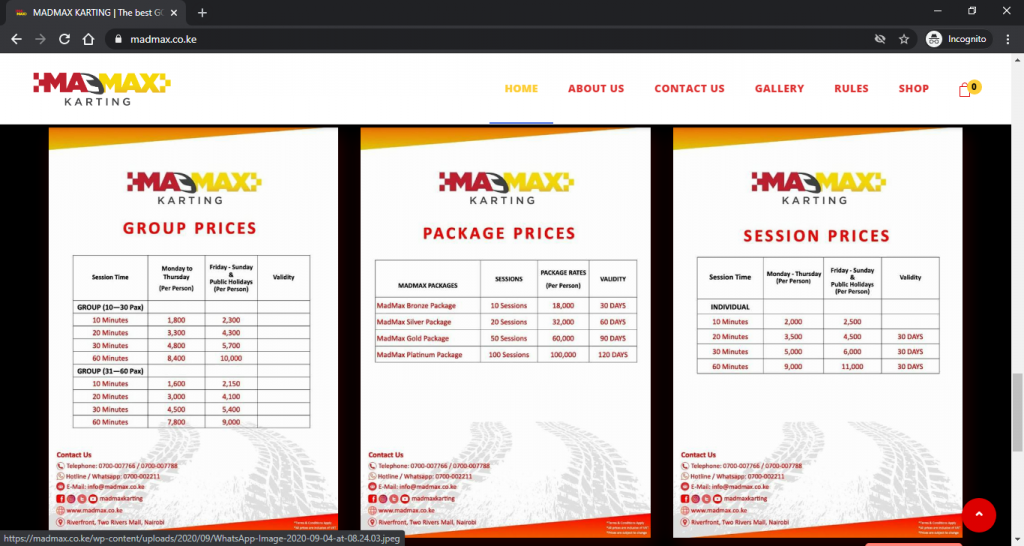 The above are the commonly known venues in Nairobi though you can also try out the following.
Eastern Ark Hotel on Kangundo Road
TGRV Circuit in Mai Mahiu
Chaka Ranch in Nanyuki
Mombasa Go-Kart in Mombasa
Get some adrenaline rush this month.
Also read: Bowling in Nairobi.
Related : Affordable fun activities to do in Nairobi.