I recently got a chance to have lunch at the second oldest and most popular establishment of its kind in Kenya i.e Nairobi club. This is a private members club that was established in 1901 and it is owned by the members. Nairobi club is located in Upper Hill just a few minutes from Nairobi CBD with close proximity to Wilson Airport.
From the back entrance of Nairobi Club we were welcomed with the sparkle of the sprawling lawns and the tranquil beauty of the botanical grounds that pass through the massive bowling grounds. Unlike many facilities, their bowling takes place outside and they use biased wood balls instead of the normal bowling balls we know. They call it "curling on grass" . Though some of the structures look that they have stood the test the time, the place is quite surreal.
The outdoor restaurant at Nairobi Club is well structured with minimal but elegant decor. The waitress was quick in offering the services. Due to the Covid-19 pandemic, they don't have hard copy menus and all guests have to access the menu from their website. If unable to access, the service crew can inform you what they have on that day.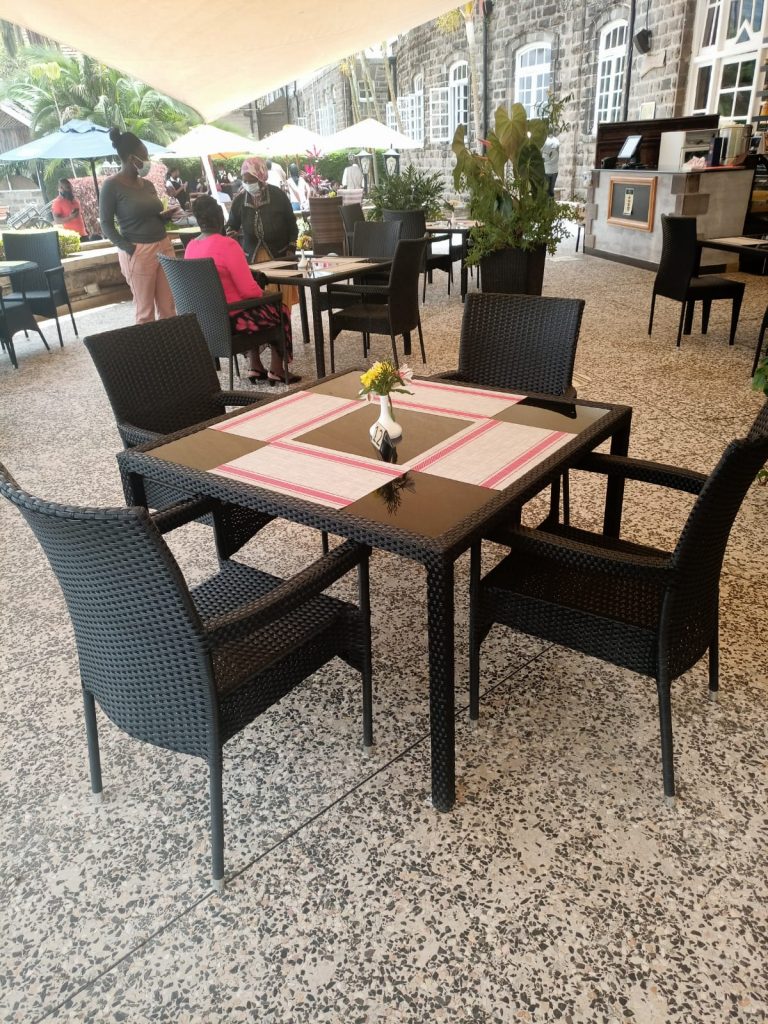 We ordered some freshly squeezed orange juice and the special cocktail juice as we waited for the main meal which was rosemary and barbequed boneless chicken with a side of roasted and mashed potatoes. Clearly we love chicken and potatoes.
I really loved the cocktail juice and it had real watermelons and pineapples.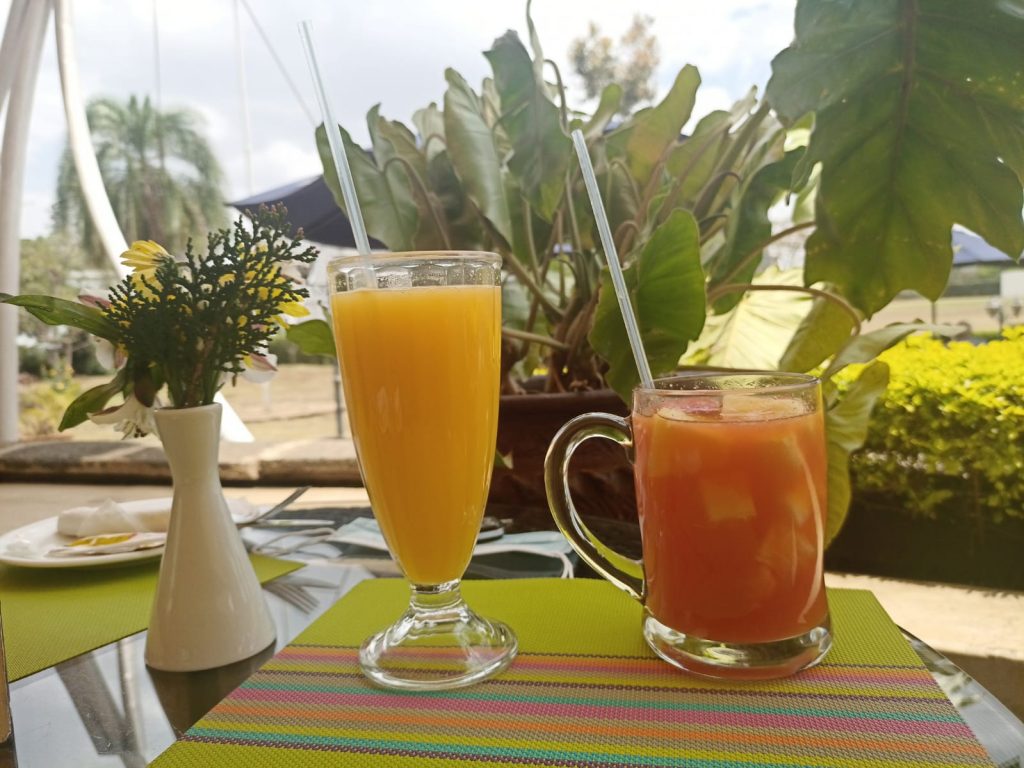 Our main meals were also well presented but it was nothing out of the ordinary. The rosemary chicken was a bit dry and the source was basically just grilled or blended tomatoes. The barbeque chicken was okay though not very juicy as we had expected. Our highlight of the day was the mashed and roast potatoes which were really sumptuous and top notch!!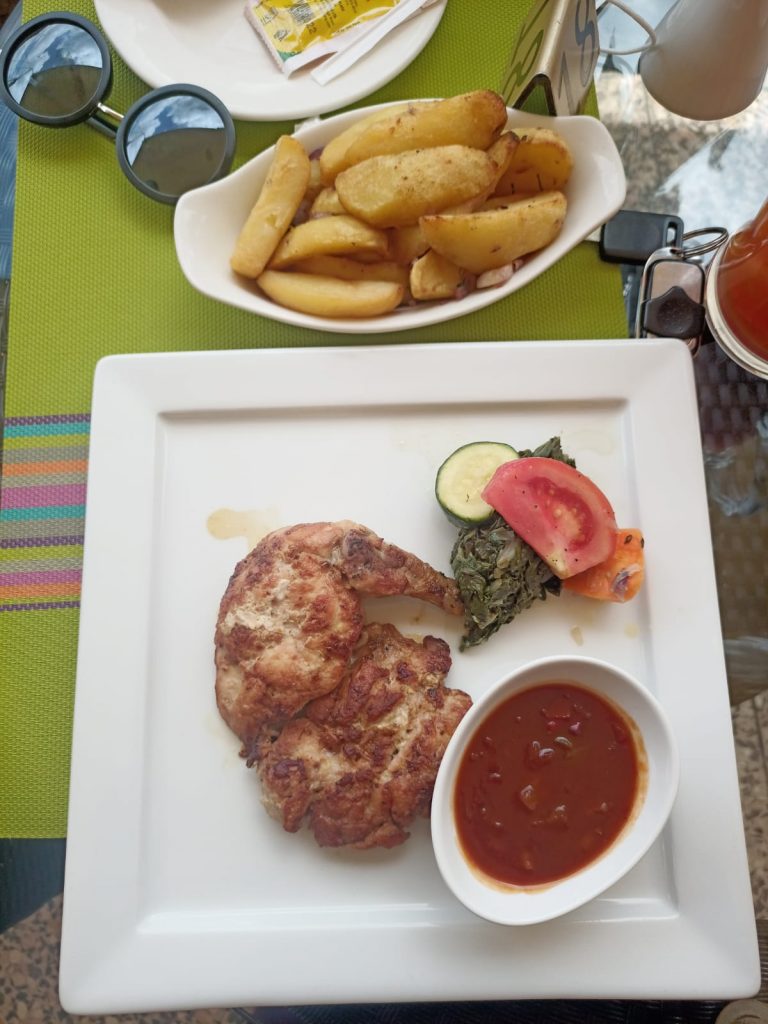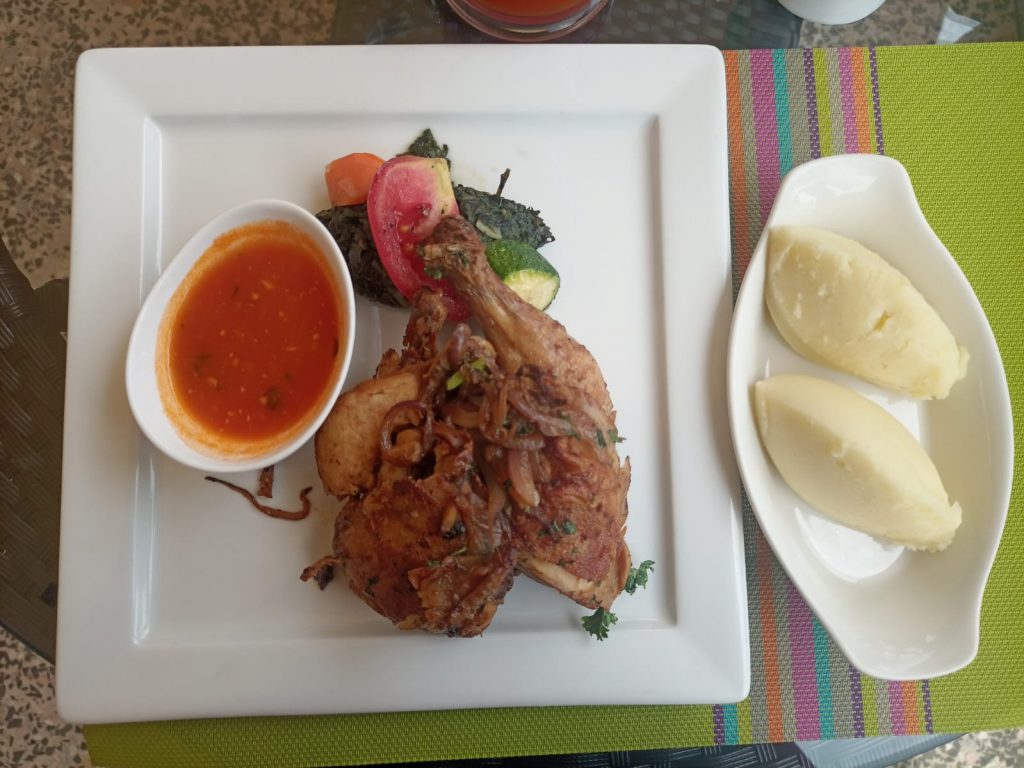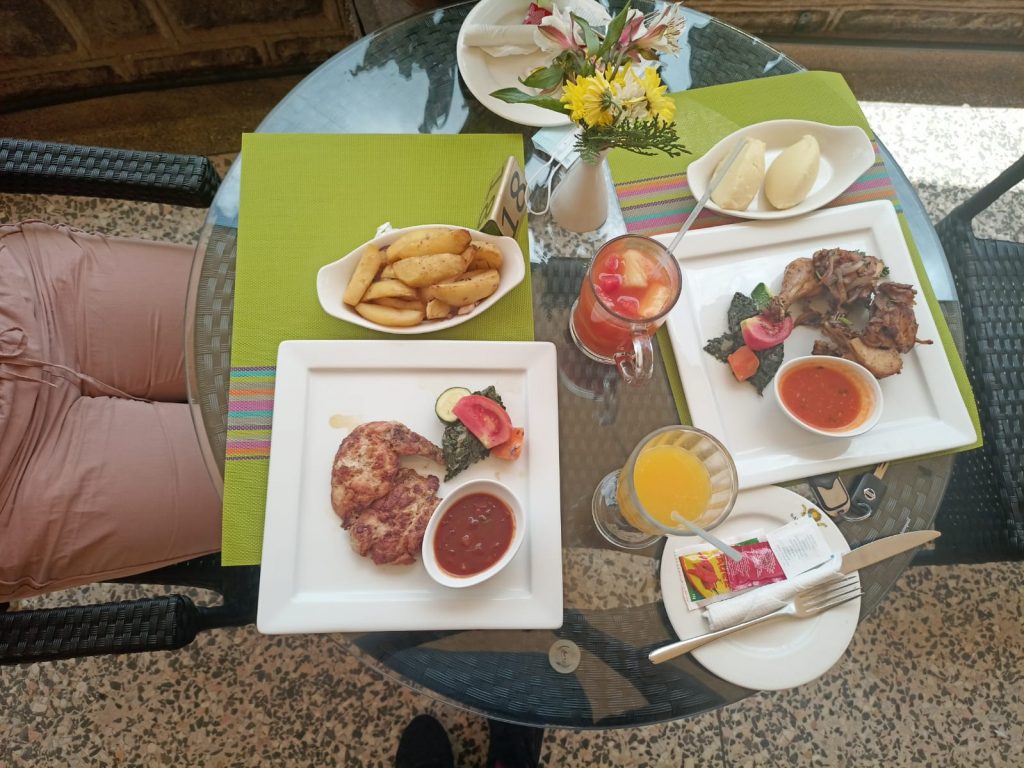 For dessert, we ordered for a fruit cake (kshs. 350) and ice cream (kshs. 200 for three scoops). The portions were large enough and they both tasted really good.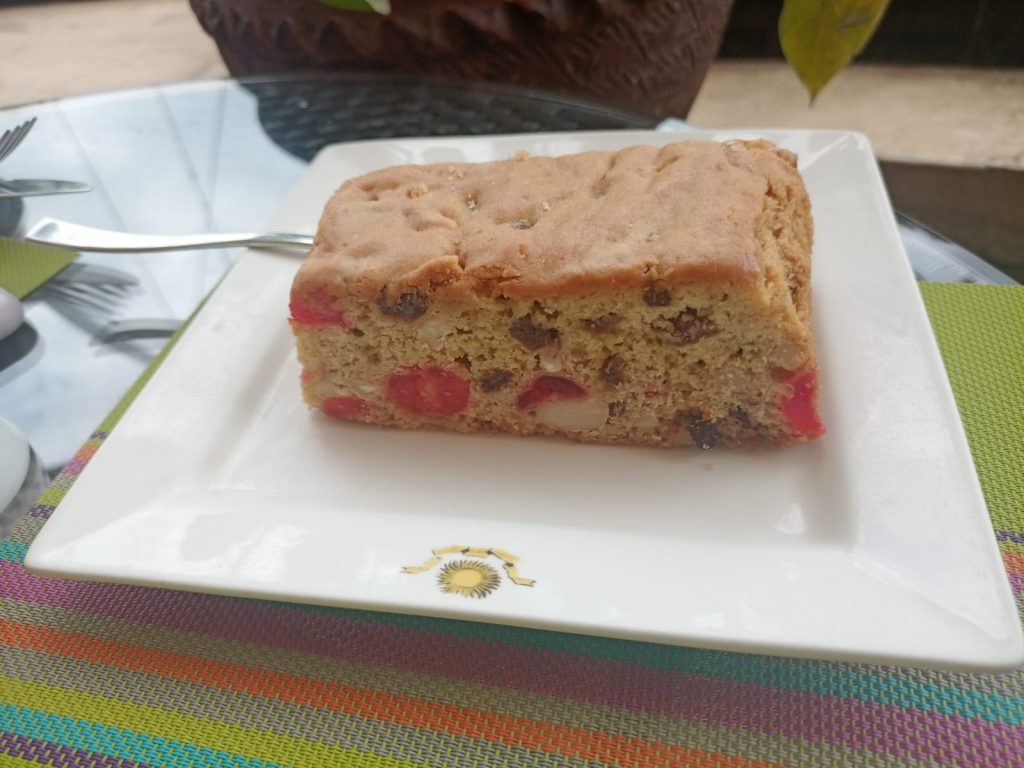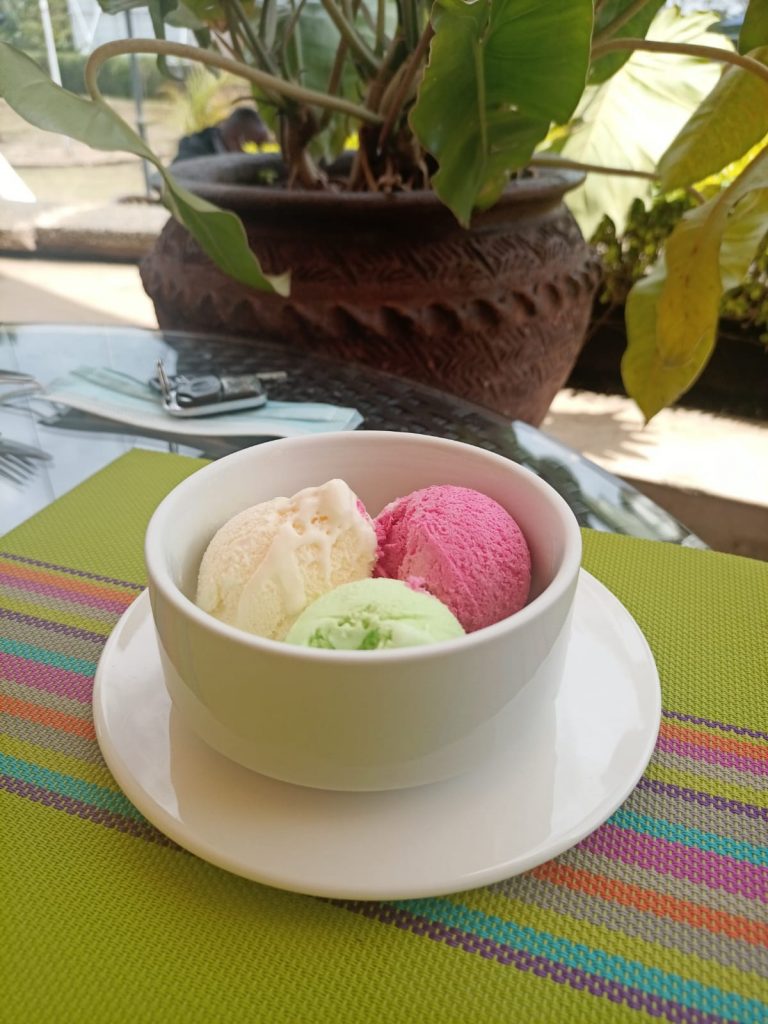 My overall verdict about Nairobi Club is an eight out of ten. The service is good, great chilled ambiance, good and fast service delivery, friendly prices but they need to improve a bit of the quality of meals.
Here is a link to their menu.