I am still crossing/ticking off my 2019 bucket list. Of all the random plans I have made so far in this month, this tops the list. We were on our way to giraffe center in Karen when we saw the sign post to Stedmark Gardens and we decided to give it a try. The garden is located in Karen just a few minutes from Galleria Shopping Mall and also Karen Shopping Center. It is a very a big garden with a lot of amazing things to do even as a family.
They have an indoor heated swimming pool which is now open to the public at a cost of 500 per child and 1000 shillings per adult per day. You can pay 4000 or 6000 shillings per month for a child or adult respectively which i found way cheaper especially if you live nearby. They have a gym which cost 4000 shillings per month. They also have a cold pool charging at 200 shillings per child and 500 shillings per adult.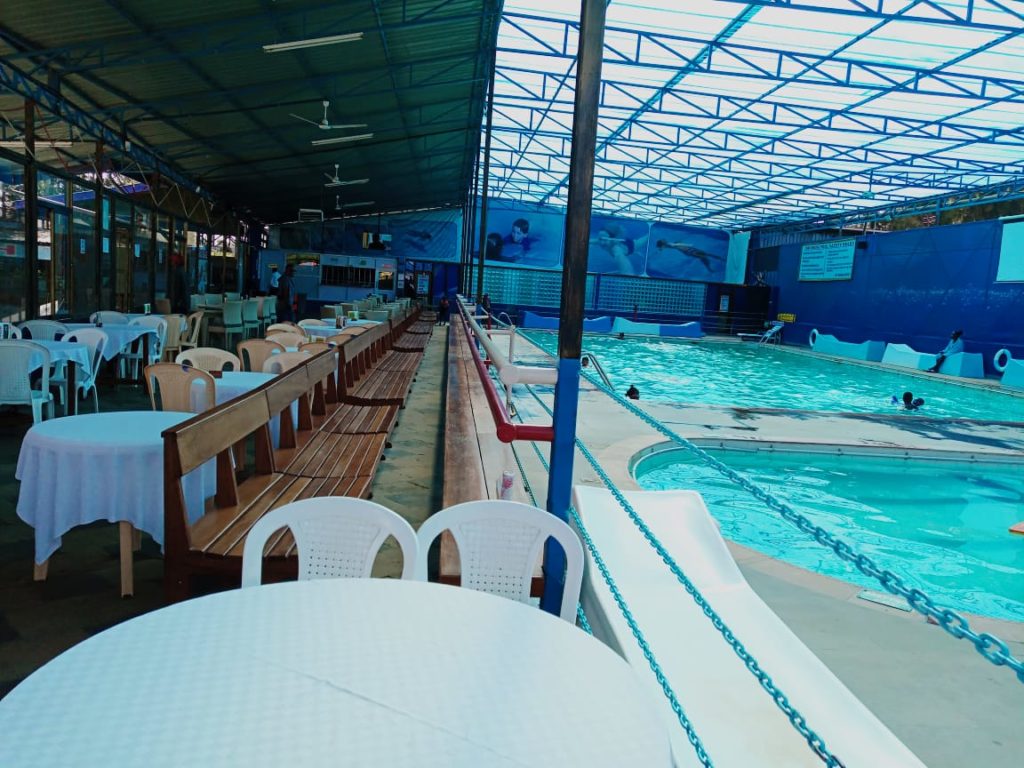 Apart from the swimming pool, they also have a fully equipped amusement park for the kids which costs 1000 shillings for the whole day. The activities include the slide, Rock Climbing, Boat,Zorb Roller, Baby Castle, Merry-go-round, Trampoline,playhouse and Train Riding. Then there are extra games like the dragon and bumper car riding which cost 200 shillings each. The swings are free.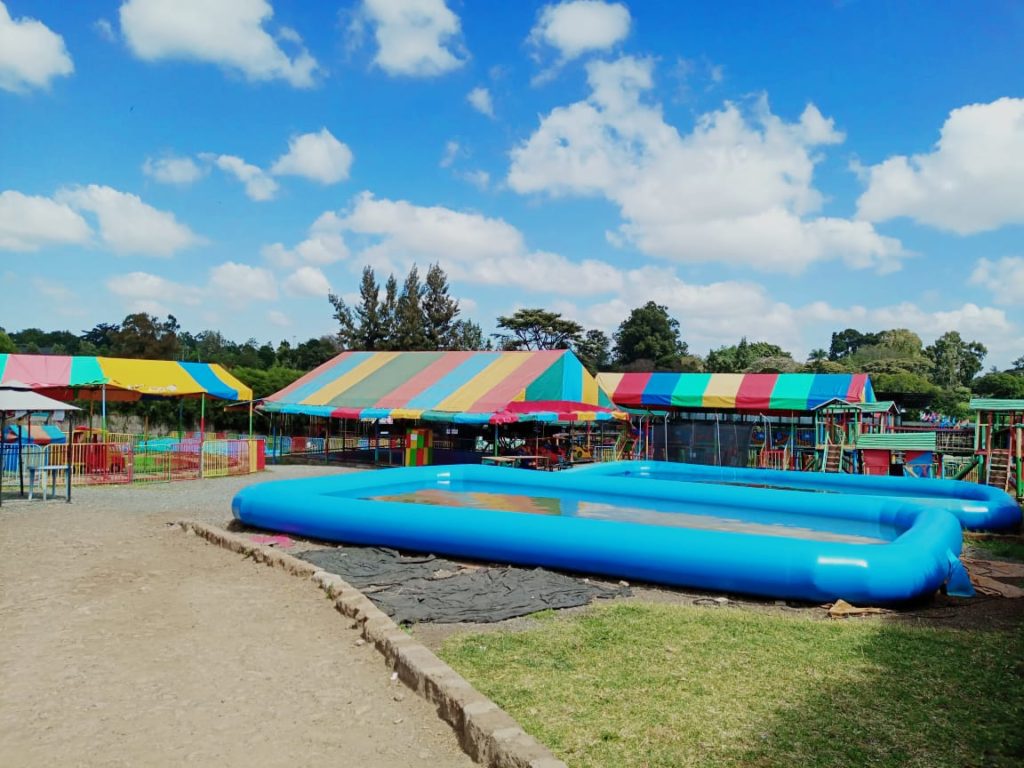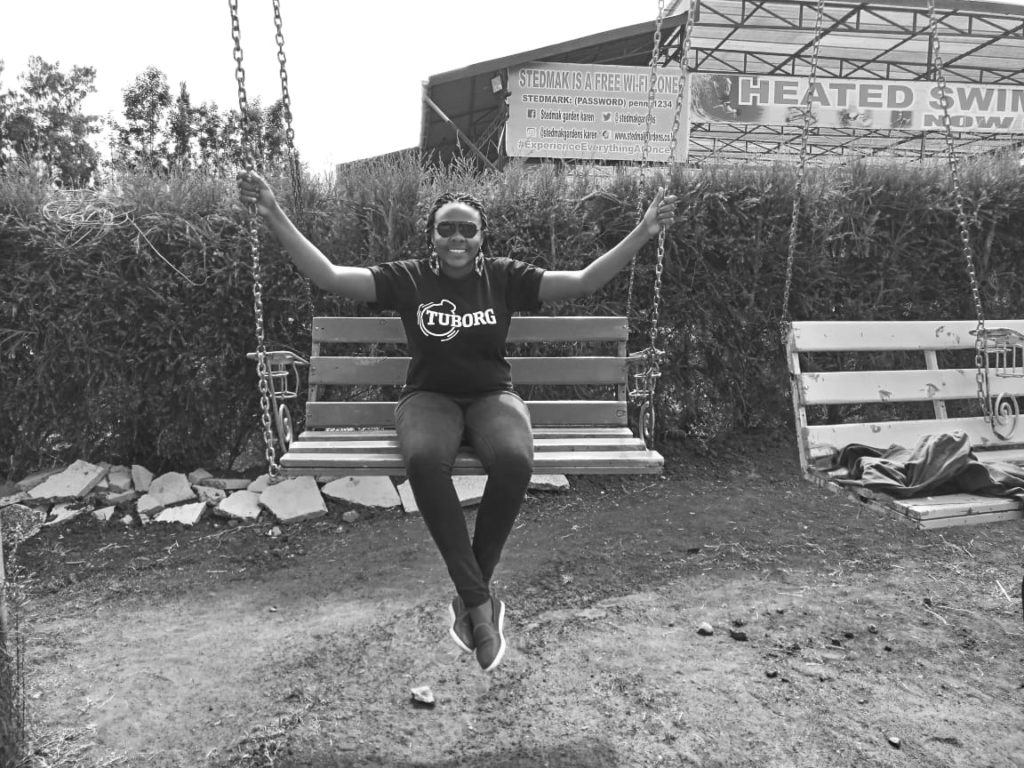 After the games and swimming, you will definitely need a meal. This is the most amazing part. They have like four sitting areas where you can eat your food from. There is one near the amusement park, one near a bar, one at the swimming pool and the last one is the floating restaurant. You can actually feel the restaurant moving and it is amazing. It is like you are in a a moving but not moving boat. I don't know how to explain but all I can say is that you need to go to this place and experience it first hand. They have four mini floating restaurants and each can accommodate upto a maximum of 20 people. The food ranges from 200 shillings to 4500 shillings which i found a bit on the higher side as 1kg of mbuzi choma was 1500!!!! But the experience was quite amazing and this was my second time there.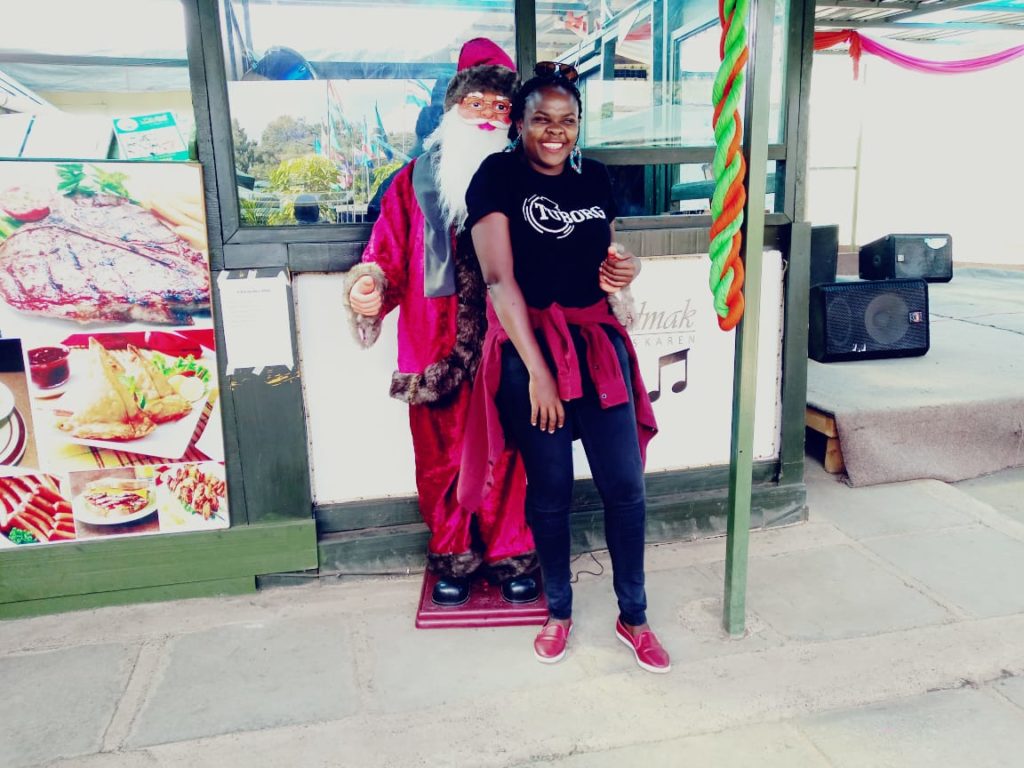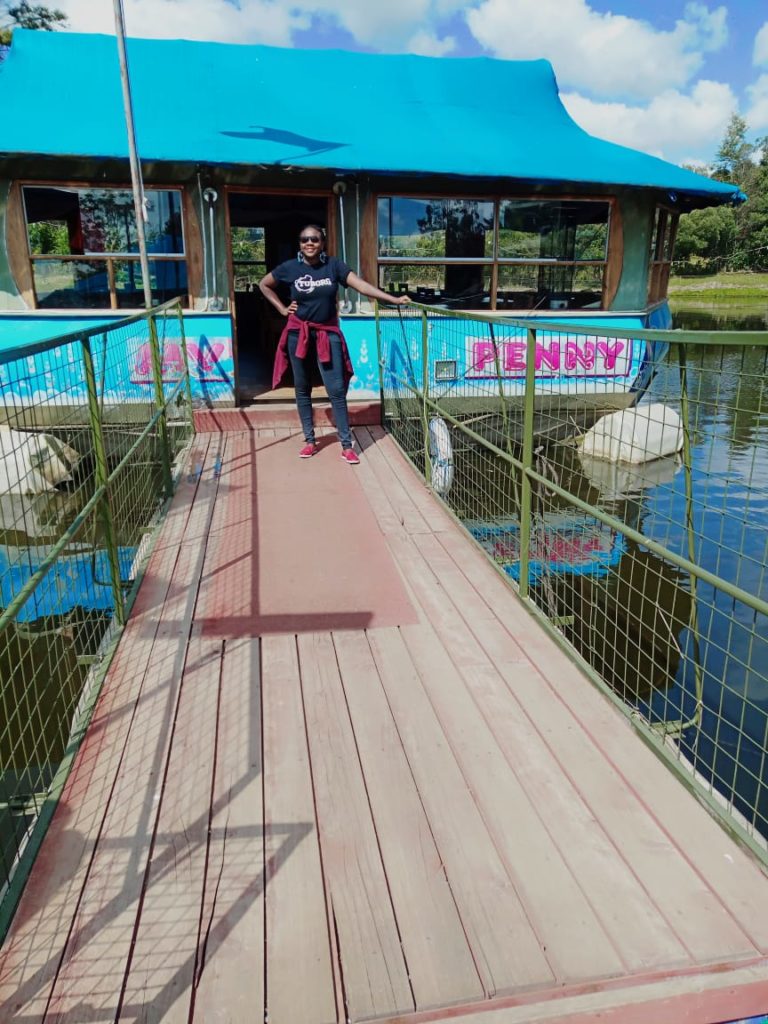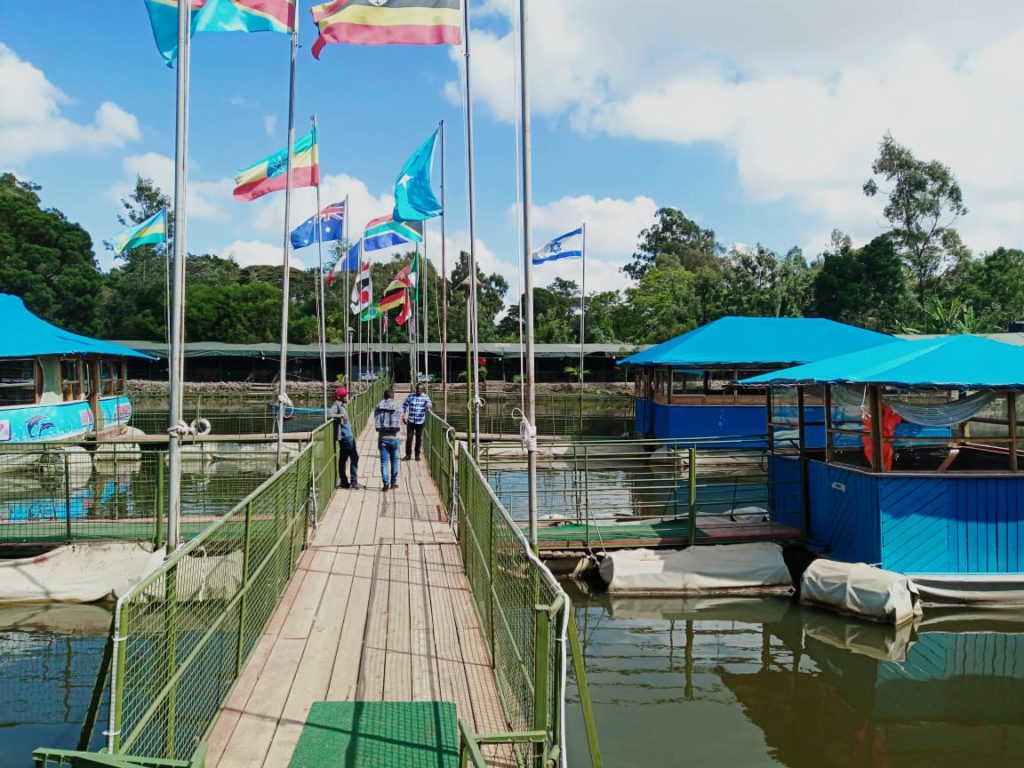 As if all the above is not enough, they also have a wildlife educational centre which has a snake park, Bird Sanctuary and an Animal Park which was worth every penny!! It was just 300 shillings per person.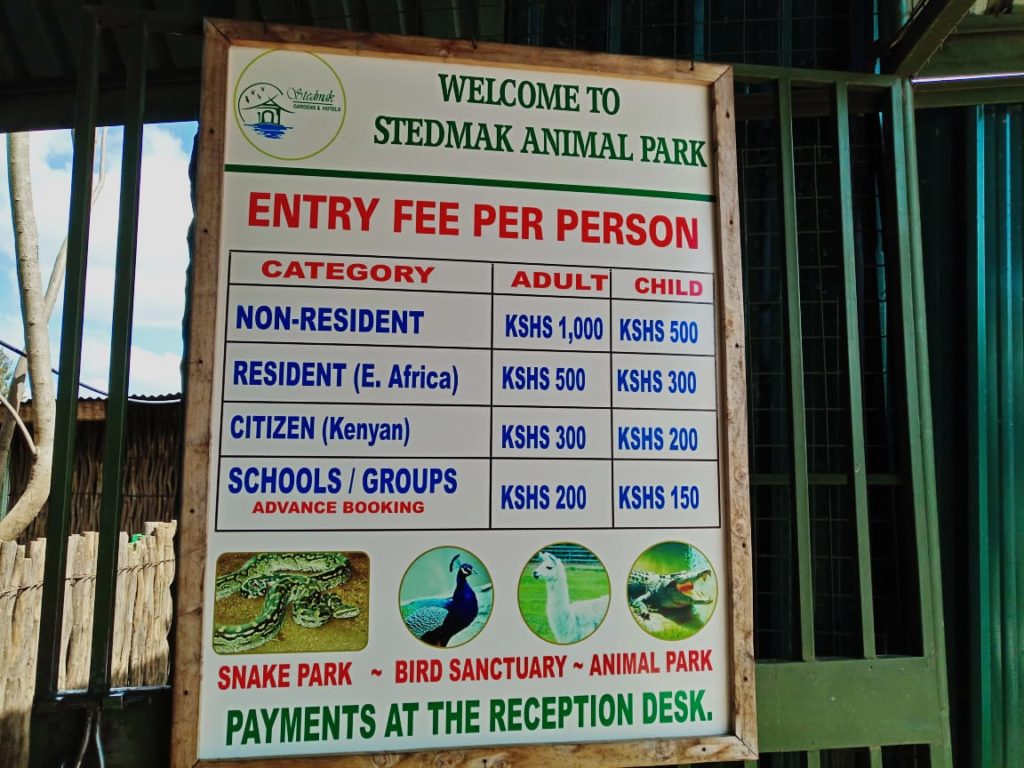 You get to see different kinds of birds, snakes and animals. Those with a brave heart can carry the birds and feed them, carry the snakes and even the tortoises and turtles which I did. Trust me it is not easy especially the snakes!!! I almost cried. Okay I cried kidogo tu and I almost dropped the tortoise. Reptiles are not my favourite kind of animals especially snakes and chameleons!! At the animal park they have lions, ostriches, antelopes, llamas, crocodiles. monkeys and baboons.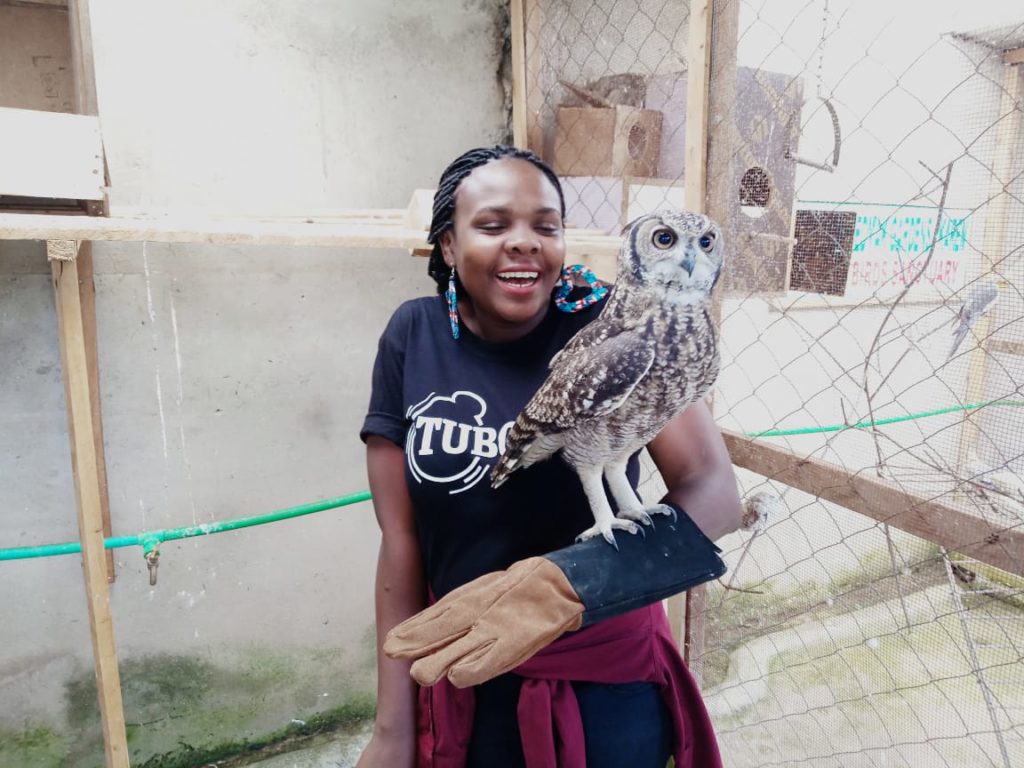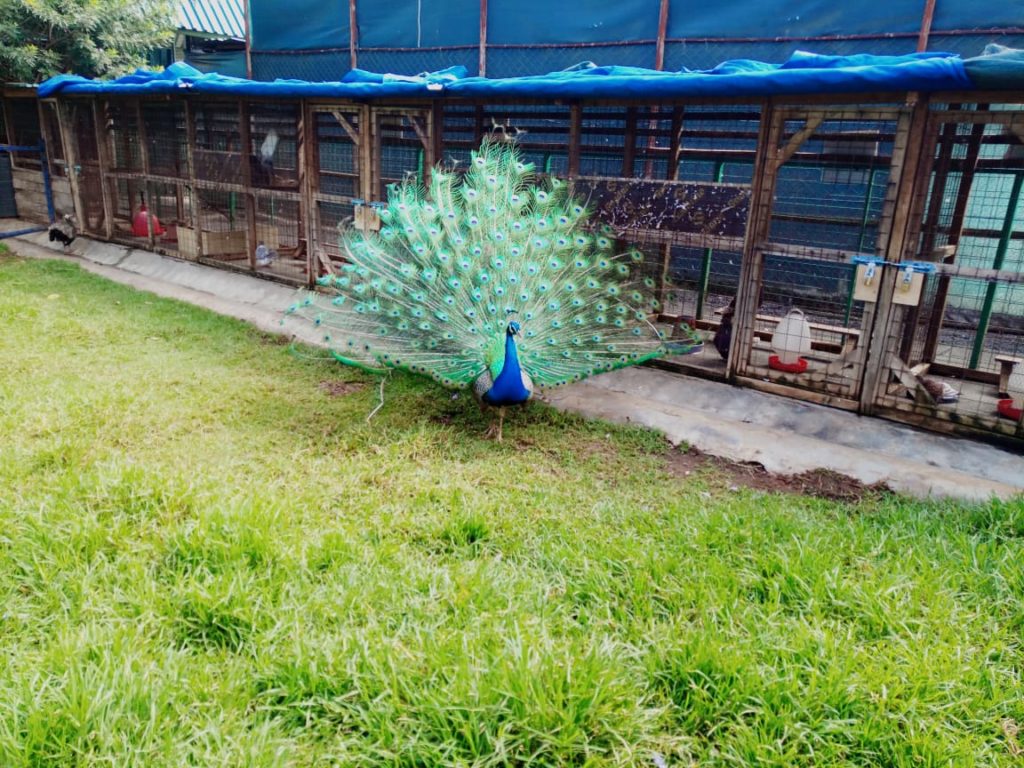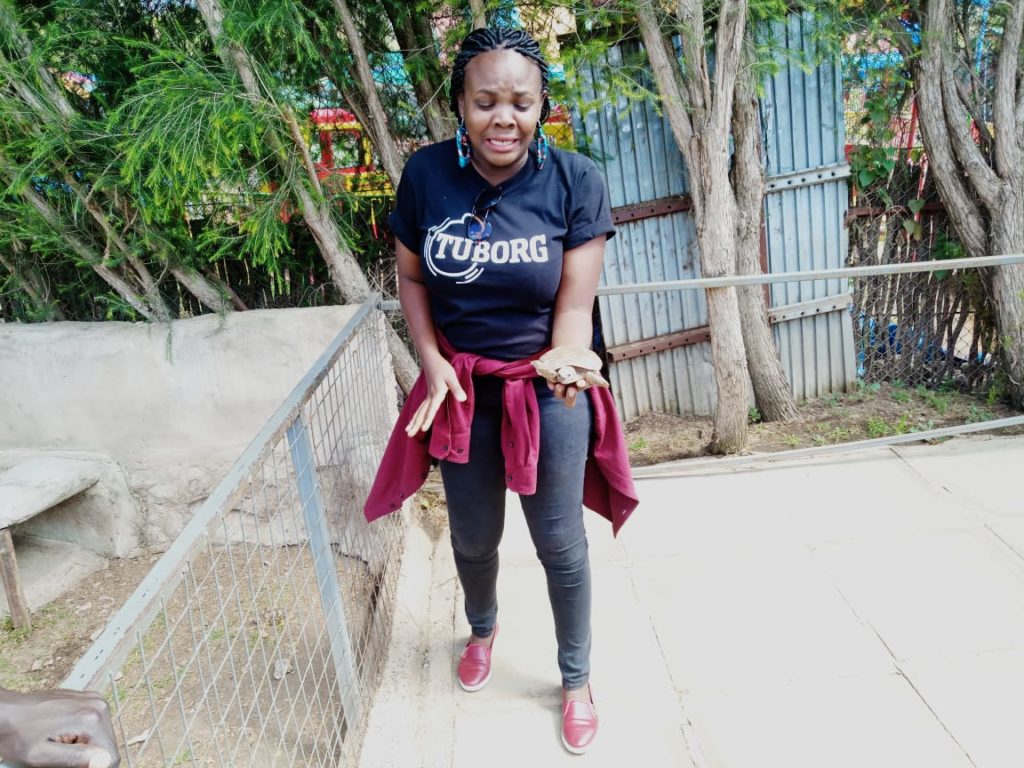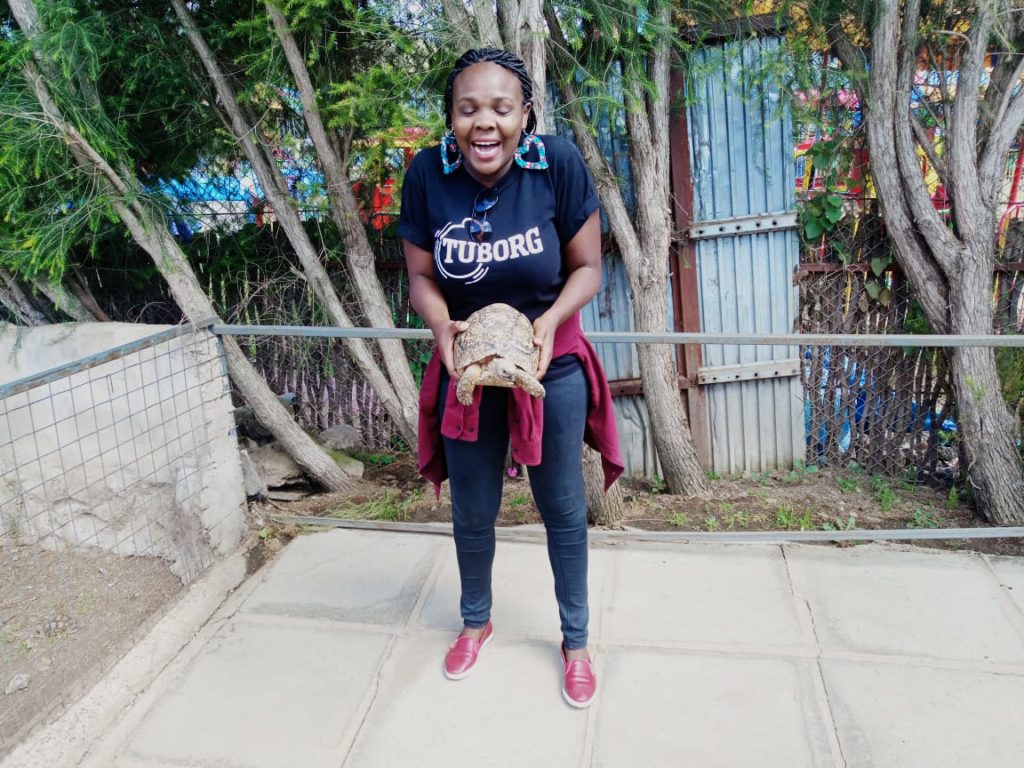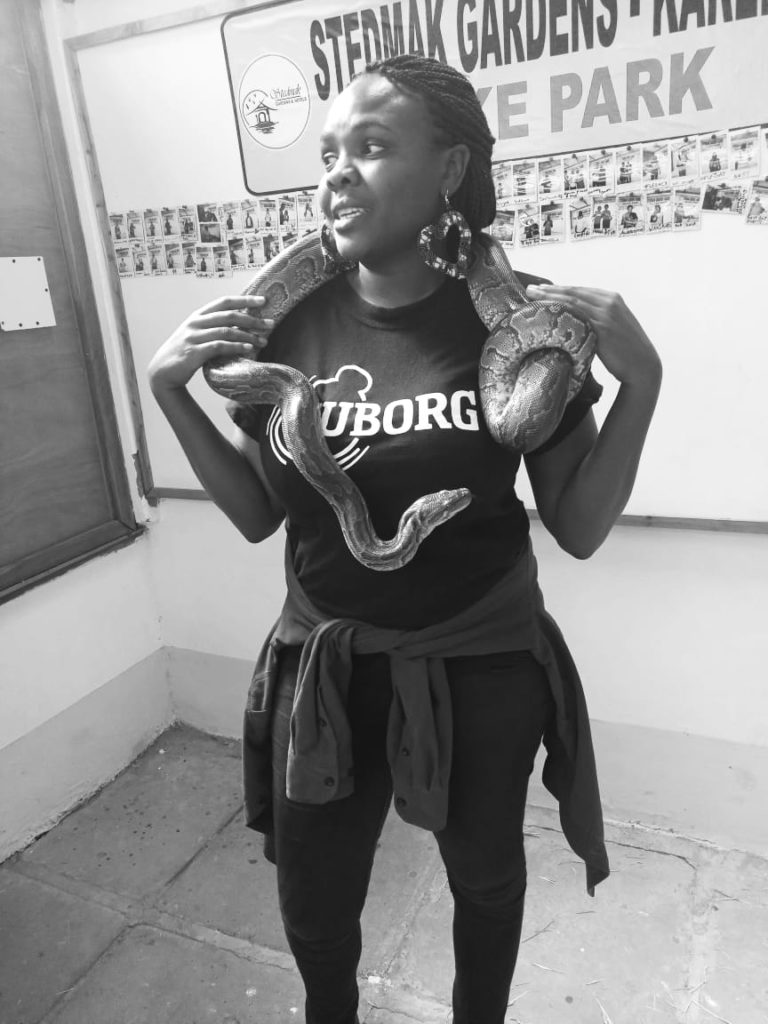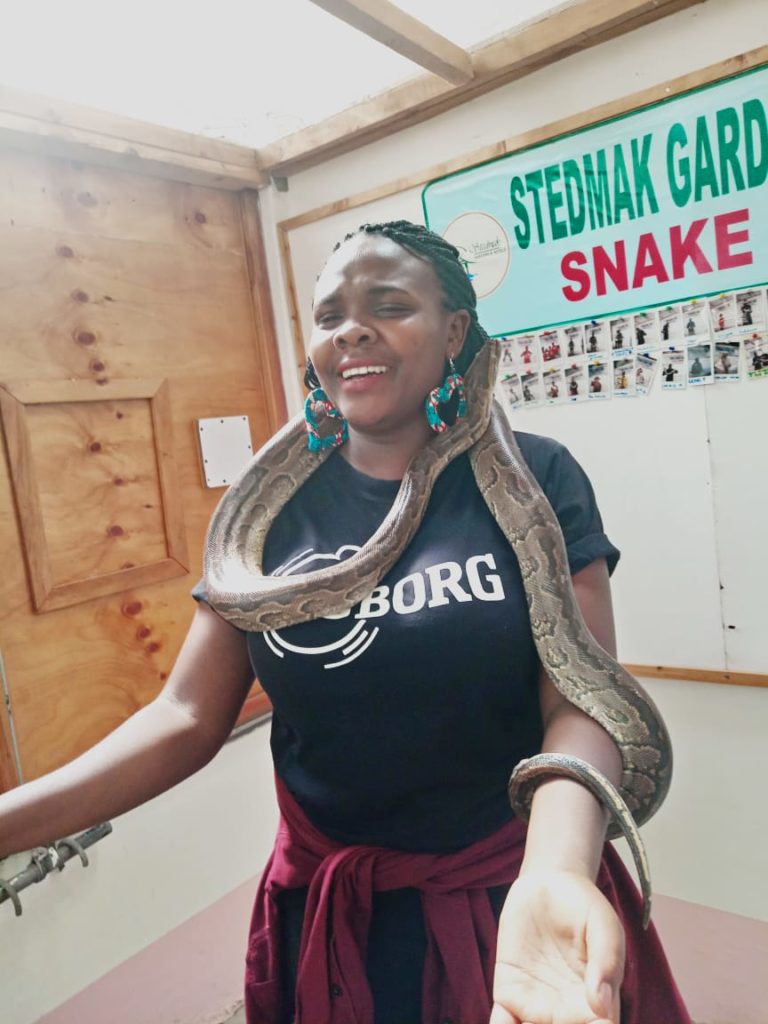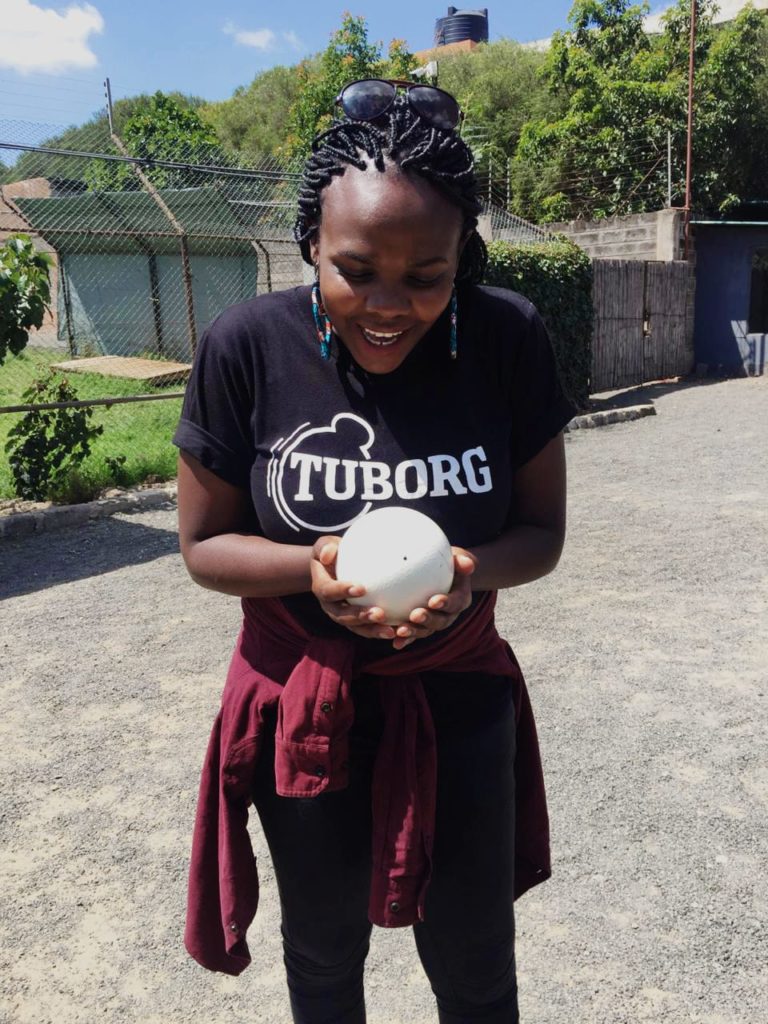 This was one of the few places I have visited in Nairobi and felt that my money did not get wasted. It is worth every shilling and the experience is beautiful. You can visit the place and tell me how you find it. You don't have to carry the snakes hehe. We went to have lunch at Hunters, Karen for the best honey glazed pork ribs in town. It was one of the places I mentioned in my post about my top 10 most budget friendly restaurants in Nairobi.The pork is just 800 shillings per kilo and trust me it is a lot. 2kgs is enough for four people.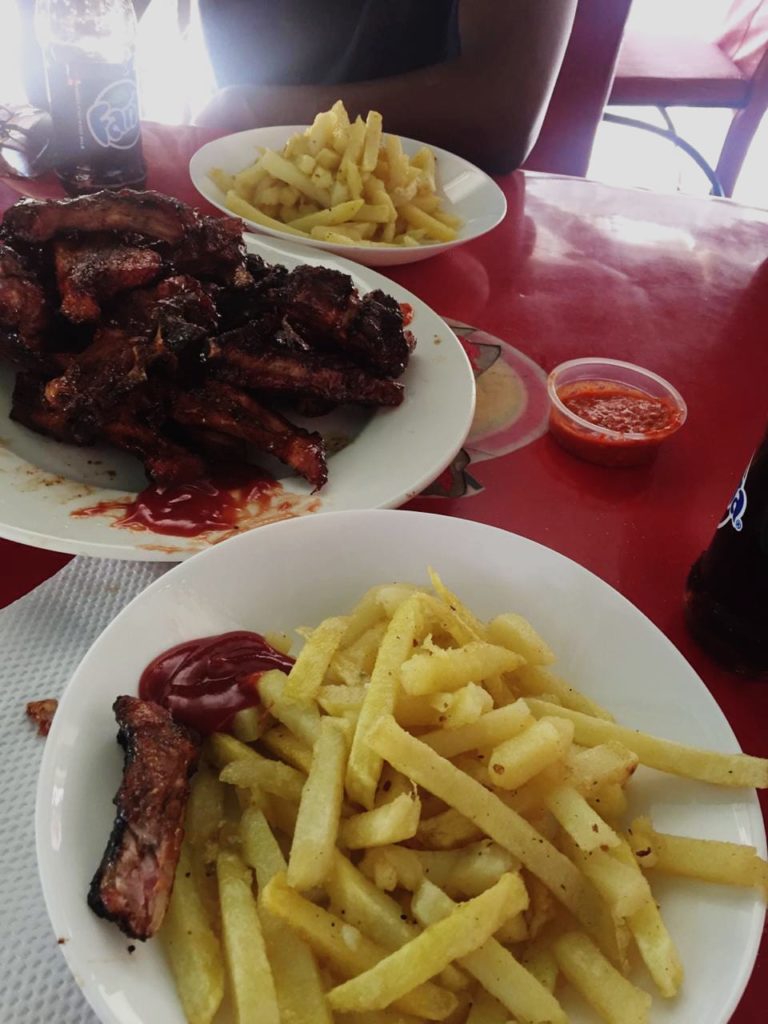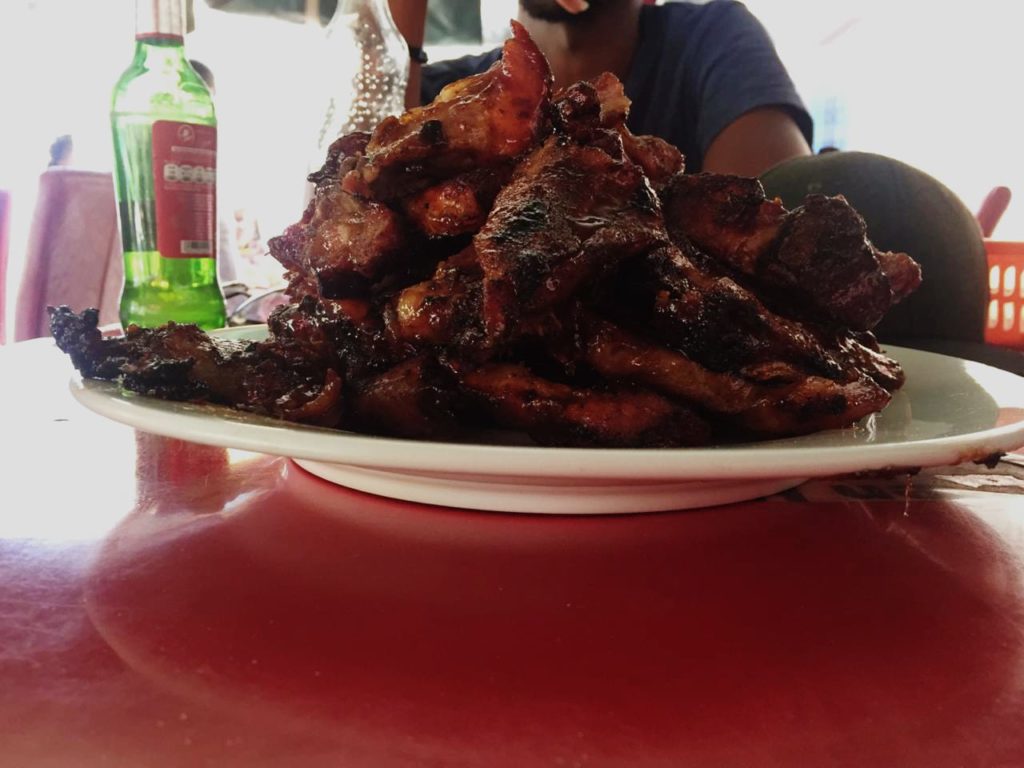 That's all folks.Until the next escapade!!! Turuuuuus.