I finally found the best place to have fun at Village Market that is suitable for the whole family. The place is located at the Village Market on Limuru road just near the United Nations offices. They have three recreational facilities located on the second, third and the fourth floor of the new wing building. All these three facilities offer different fun activities which are all family friendly.
Also read: Kid friendly restaurants in Nairobi.
Ballpoint Social Club
The ballpoint social club is one of my best spots for a fun hangout at the Village Market. You can eat, drink, play and have amazing views from this spot. It is located on the third floor. They have a variety of games including Ping-Pong at Kshs 800 for 30 minutes, pool for Kshs 200 per game, Darts for Kshs 400 per board for 30 minutes and board games for Kshs 1,000 per table. Their meals include but not limited to wrappers, pizzas, chicken wings, french fries, small bites and sandwiches.
Their African interior decor makes the place so warm and inviting. You get the best views from the balcony as you enjoy the board games. They have a lot of board games to choose from. For cocktail lovers, make sure you try one of their signature cocktails.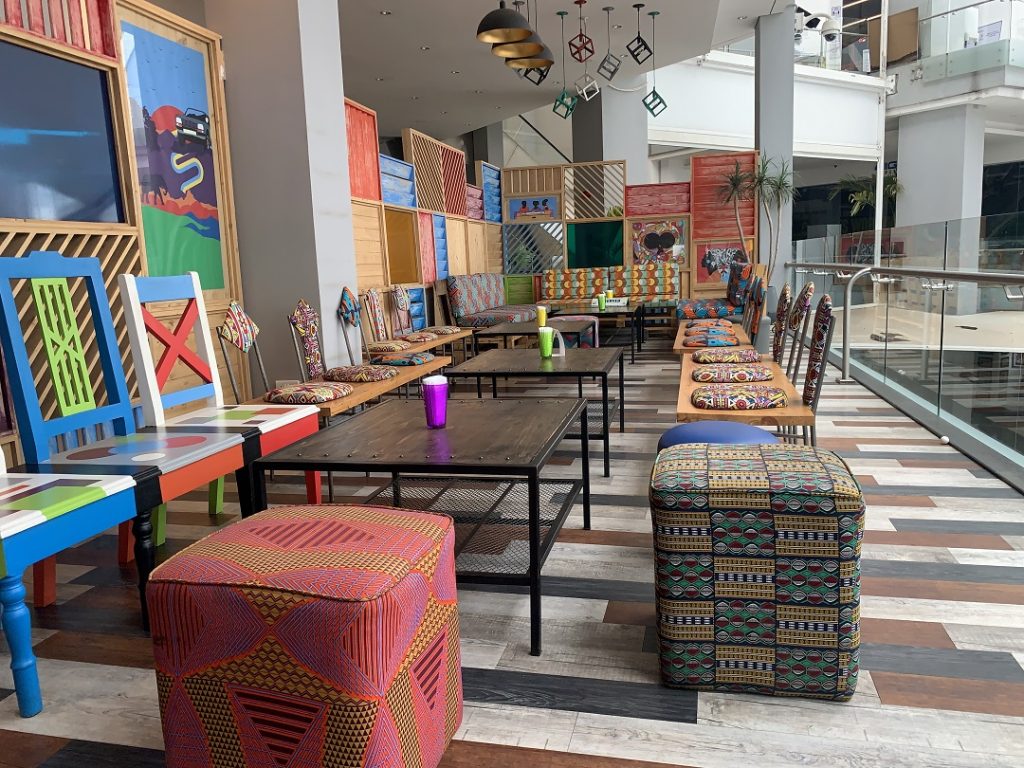 The village Bowl
One of the most visited bowling site in Nairobi and for having fun at Village market. It is an 11-lane Brunswick bowing facility. They charge Kshs. 500 per game. They also have a lounge where you can get your drinks and snacks as you wait for your turn to play. I have a detailed article on it here.
Also read: Ice skating in Nairobi.
Ozone Trampoline Park
This is undoubtedly one of the largest trampoline parks in Nairobi with 10 park activities under one roof. It is located on the 4th floor on the Village Market new wing and is open every day from 10.00am to 10.00pm. The place is suitable for participants who are 5 years and above though younger kids can be admitted with parental supervision. Apart from the baby and Olympic trampoline, they have a dodge ball court, slam dunk court, ninja course, wall climbing activities, a foam pit, a live deejay and a private party area. The place is perfect for team building, birthdays and general family hangouts. The rates are Kshs 750 per hour.
They have a special matatu lounge made from a real matatu where you can hang out and have a private party. It is one of the most instragrammable spot in the Village Market.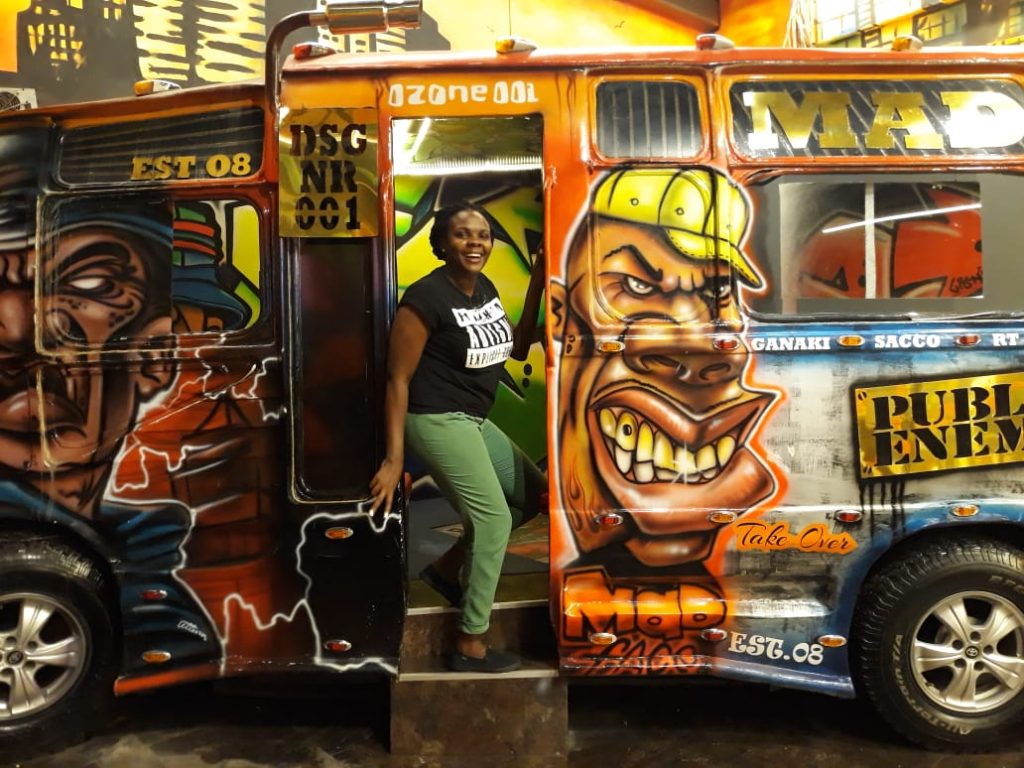 Under the Sea
Also found on the 4th floor, under the sea is ideal for the toddlers and preschoolers who cannot access the trampoline park. It has a Marine Mountain, interactive games and kids crafts workshop. It also has a Love the Ocean program which is an environmental education program to teach the kids on how and why they should take care of the ocean. It is a great place for themed parties, play dates and school trips. The rates are Kshs 700 for kids who are 4 years and above and Kshs 450 for kids below 3 years. A guardian is charged Kshs 250.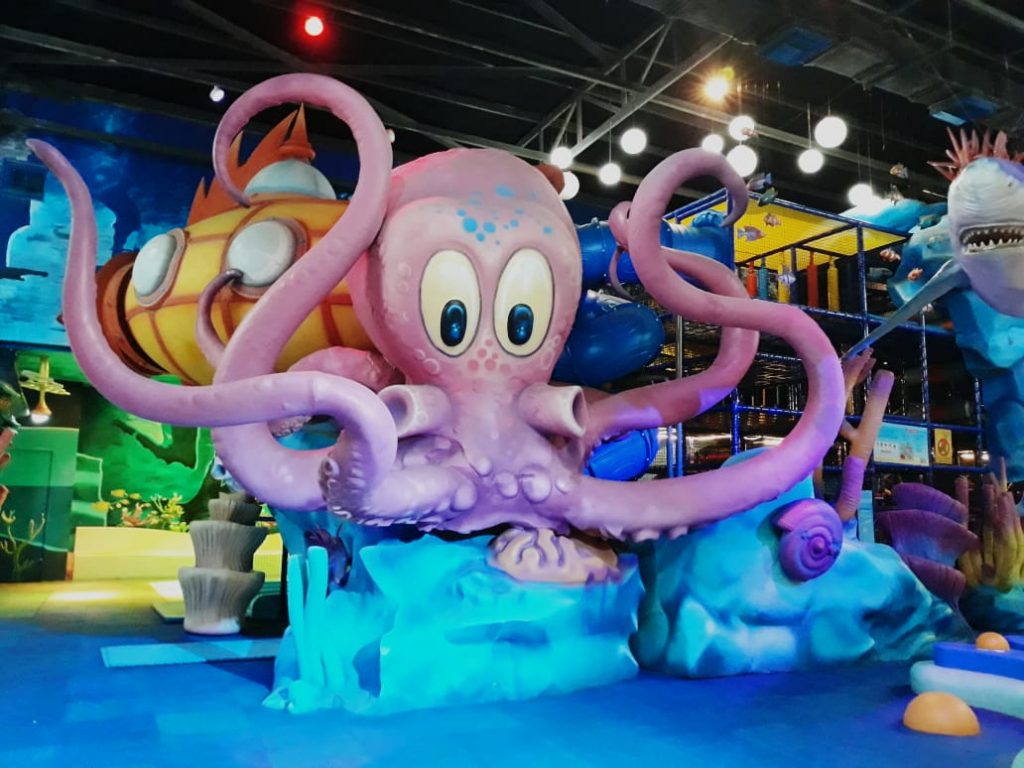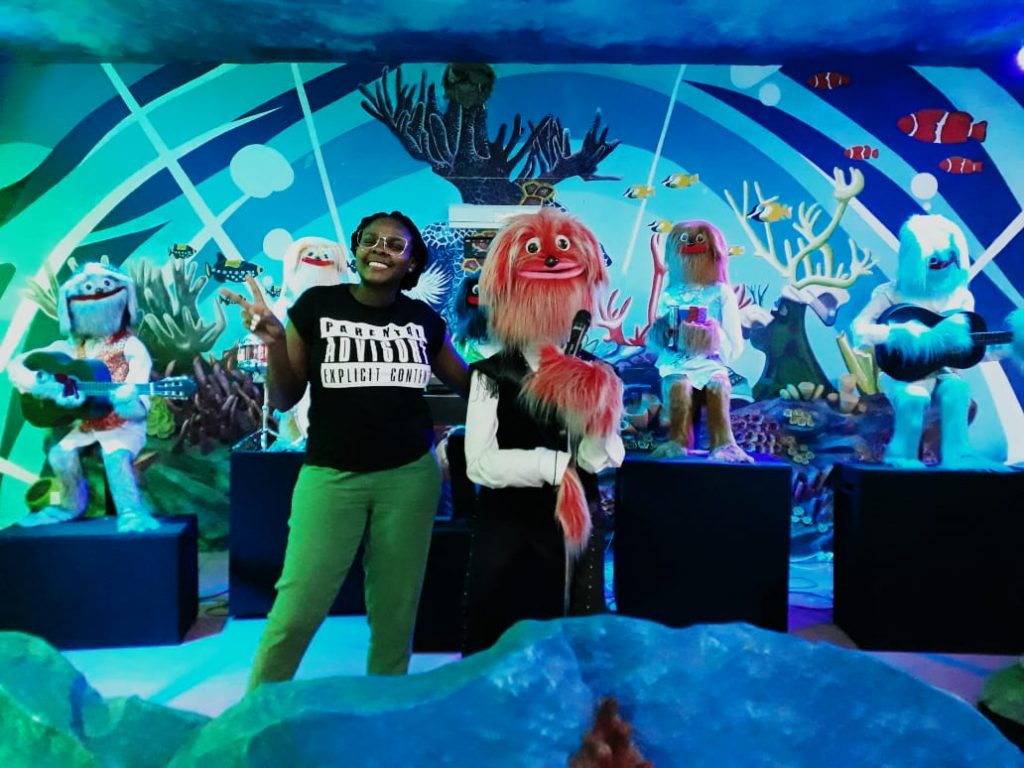 Glitch VR Gaming
The glitch virtual reality is ideal for gamers looking to create some fantasy escape realities. They have a variety of games to choose from. Xtrematic VR is Kshs 400 per game and Kshs 950 for three games. KAT VR is Kshs 500 per game and Kshs 1,300 for three games. Apart from VR gaming they also have the pump it dance machine which goes for Kshs 200 for 3 minutes, target shooting for Kshs 500. It is a great way to lose weight and have fun at the same time. They have precaution measures whereby you have to sanitize, wear a mask and have your socks on at all times.
All the above activities are safe to engage in and they are all family friendly. There is a game for every family member. So, gather your family, your friends or even co-workers for a fun hangout session at the Village Market. Check out my instastories on Instagram (Kemzykemzy) for videos.
Also read: Fun affordable activities to do in Nairobi.