Happy New Year!! As we embark on this new year I hope that you have squeezed in some plans for travelling and exploring. As a traveller, you always want to have the best type of accommodation when travelling. Best in terms of budget, comfort, style, location, cleanliness, security and even accessibility. Depending on the type of traveller you are, below are some of the options you can choose from.
Hotels
This is the most commonly known type of accommodation when travelling. Everybody just assumes that when you travel you will sleep in a hotel. They can range from boutique hotels, luxury 7-stars to plain 2-star hotels. Depending on your taste, you can book whichever kind you like.
Boutique hotels are located in relatively small buildings in urban areas like the Fair Acres Boutique hotel and Ibis Styles. They provide luxury high quality service.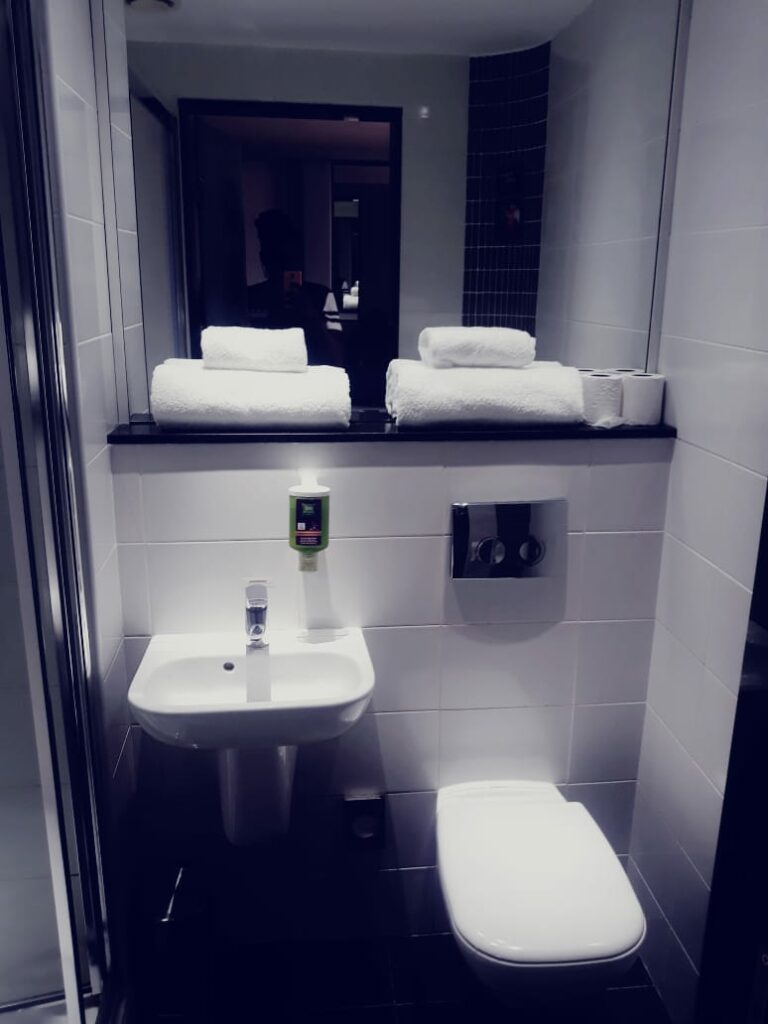 Also read: Ideal hotels for a perfect staycation in Nairobi.
Motel
Motel is a short form for motor hotels. They are hotels meant for motorists on the road. Mostly found on the roadside, motels offer a cheaper form of accommodation and basic amenities. Motels can be ideal for any kind of a traveller. They are highly recommended for short stays.
Camping
Camping is the most ideal type of accommodation for mountain climbers, hikers or any other traveller going to remote areas where physical accommodation structures are limited. Camping can also be done anywhere with grounds, provided you have your own tent and the place is safe. Most backpackers prefer camping because it is cheaper and convenient.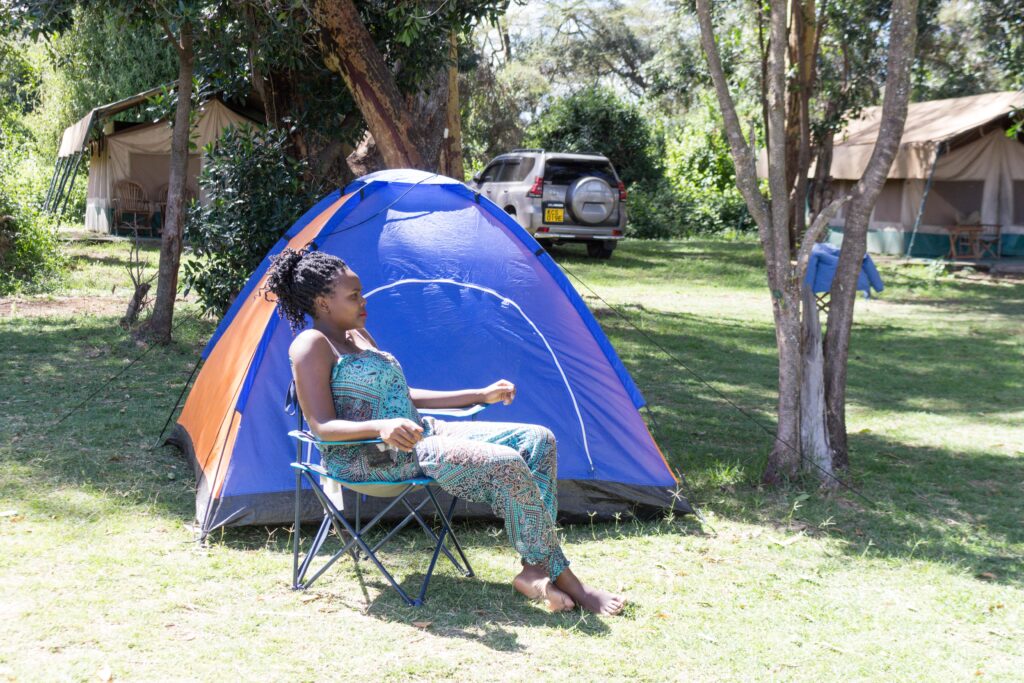 Read : Top ten Camping essentials.
Simply meaning air, bed and breakfast. Airbnb has taken over the accommodation market in the entire world. It is an online platform where people can rent out their properties or spare rooms to guests. It has really revolutionized travel in general. I find it best for group travels and also for families as you get what you are exactly looking for. Book your Airbnb using this link and get $40 discount.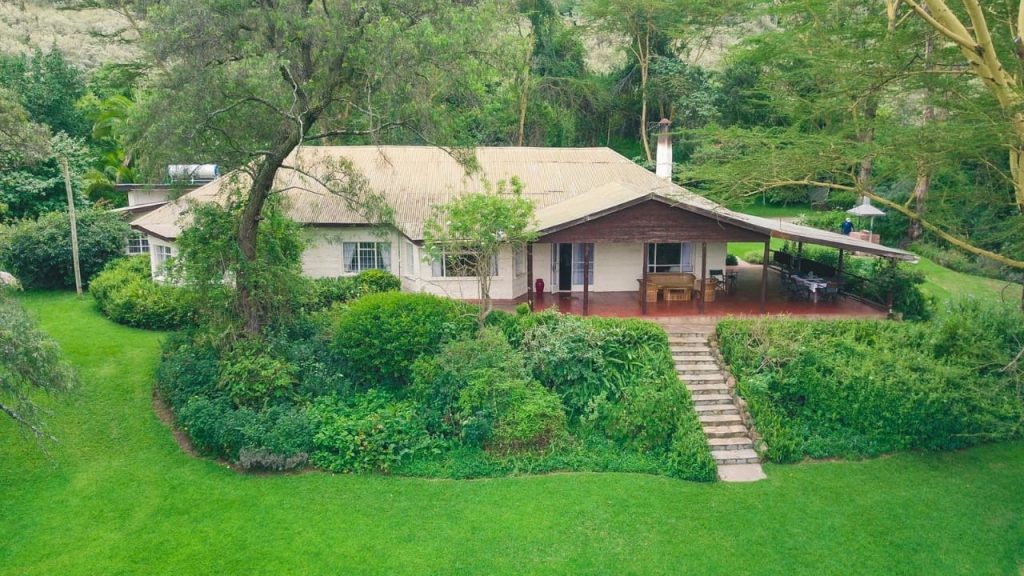 Luxury lodges
These are some of the most expensive types of accommodation to ever exist. Luxury lodges are mostly located near tourist attraction sites like Maasai Mara, Amboseli and Laikipia. The lodges are fully fitted with exquisite decor, swimming pools, international cuisines and breathtaking finishes. They can cost over USD 1000 per night!! Examples in Kenya include Mahali Mzuri, Olarro Lodge, Cottars Safaris, Elsa Kopje and Mara Engai.
Tented camps
Tented camps are made up of large, walk in, canvas tents set up on permanent frames. They are what we term as Glamping. The camps have amenities similar to hotels such that they are self contained and most tend to have swimming pools. They aim to provide comfort similar to lodges but in a cheaper, smaller and intimate way.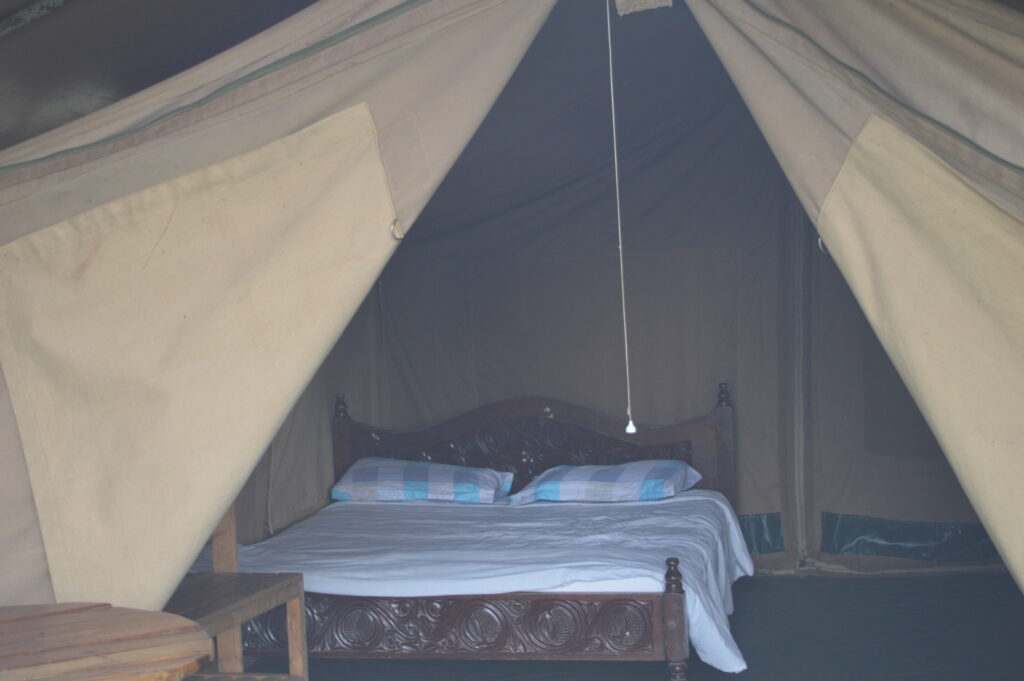 Also read: Camp Ndunda Falls
Resorts
Resorts are facilities which provide all a traveller needs under one roof. They are like a supermarket for travellers. They provide food, accommodation, recreational facilities, shopping, sports, entertainment etc. In kenyan we have Voyager, Travellers beach resort, Enashipai, Lake Naivasha Resort and Diani Sea Resort among others.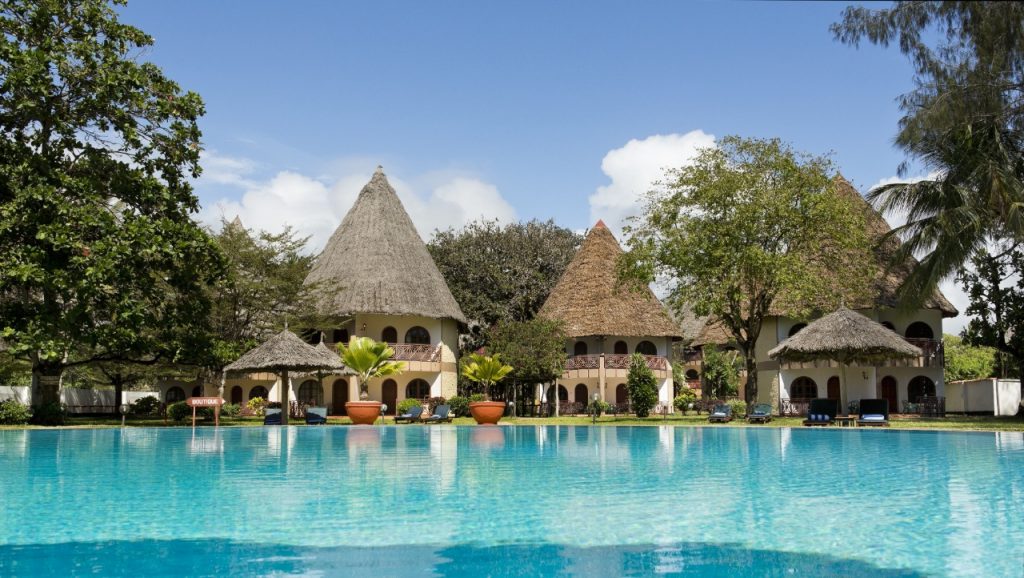 Read: Affordable all inclusive hotel in Diani
Hostels
This type of accommodation is best for low budget travel. Hostels provide low-budget dormitory like accommodation in bunk beds with shared common areas. The rooms can be male, female or mixed depending on the prices. Most hostels provide a safe for the guests to keep their valuables. You can rent a hostel for a night or even a month depending on your travel needs.
Homestays
Homestays are a home away from home. Unlike Airbnb, the guest stays in the same house as the hosts. Mostly, you get to have your own room but share the rest of the house with the host. It is commonly used for students who go to study abroad and are given a host family. Travellers can also use it.
Guesthouses
A guest house is a house that accommodates guests – simple as that. It is like a small, cheaper hotel with less rooms but stills offers basic amenities. In most cases, it is a private home that has been transformed to offer accommodation to outsiders. Best for quality service, homely feeling, personalized services and affordable rates.
With the above types of accommodation options, you can't miss one or two that fit your budget. Always be ready to explore and try something new once in a while. Remember to stay safe and take care of your valuable belongings regardless of where you choose to stay.