What is your plan for Valentine's Day? It is yet again that time of the year where every lovebird is scratching their head trying to think of the best way to prove their love to their significant other. Everybody is trying to figure out what to do this Valentine's Day that they have not done before to wow their partner.
The pressure is real! Don't be surprised to see yet another billboard displaying someone's affection or intention to propose. This week we will be bombarded with marketing campaigns on social media, TV, radio and even in our supermarkets on what to do or buy.
For the single people, this might be a dreadful weekend or just any other usual weekend depending on how much you want this day to affect you. The choice is yours. You can choose to let this day just pass like any other Sunday or decide to do something for yourself too. 2021 is for self-love!
So, for those of you who are trying to woo your partners on this Valentine's Day, you might need to consider some of the following plans. This is a compilation on some of the offers I have seen around that won't make you bankrupt as you try to ascertain your love to your significant other.
For gift ideas;
Ula gifting is a luxury gifting shop that specializes in luxury gifts, gift concierge and floral gifts. Check them out for some gift ideas.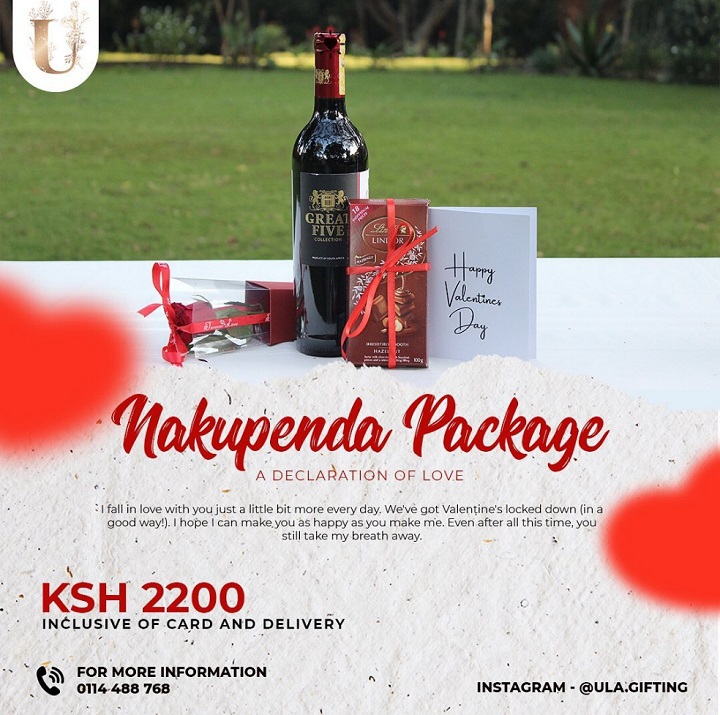 This is another gift shop you should contract for your valentine packages.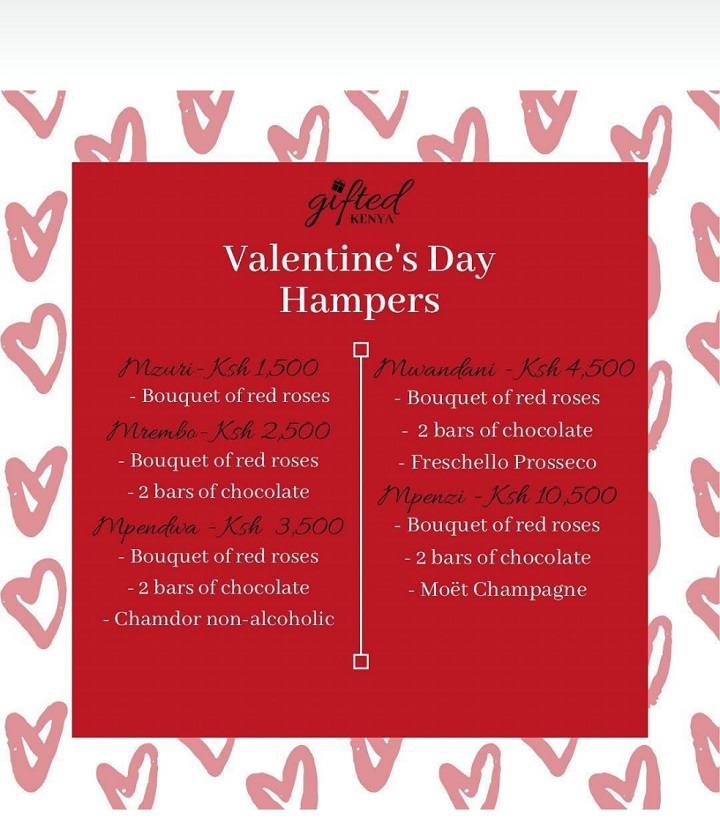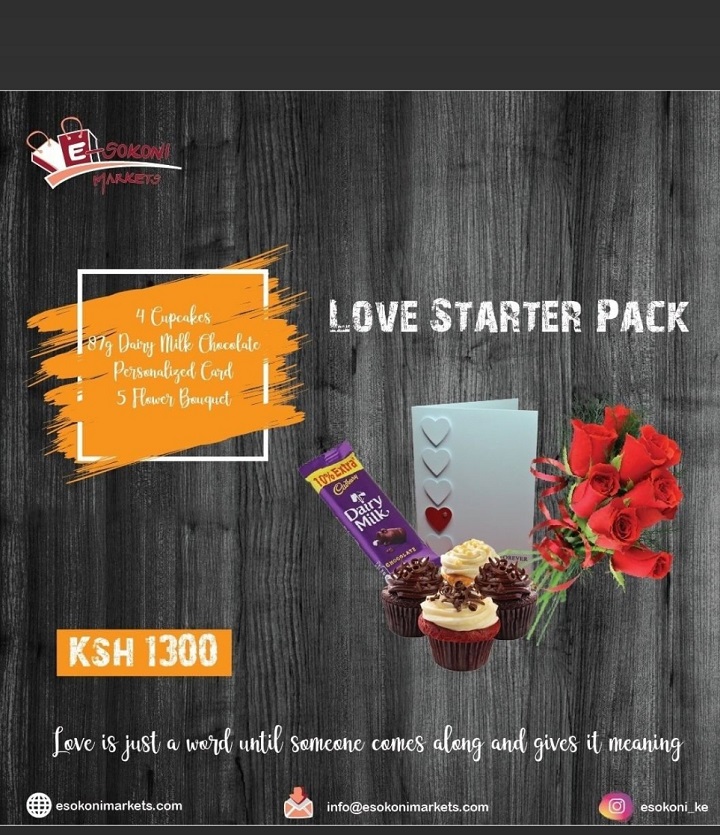 They specialize in handcrafted chocolates and truffles.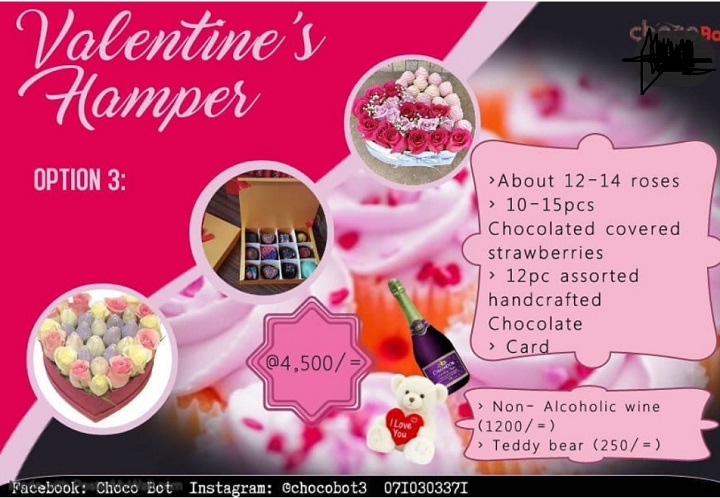 This shop is a gifting haven. For your alcoholic chocolates, watches, belts, tailor-made gift hampers, this is the shop to look for especially if you want to gift your man.
They also customize gift packages mostly alcohol, chocolates and flowers.
For Massages;
Tumi wellness offers different types of massages according to your needs and preference. They offer home services. Massage in the comfort of your home.
Another great masseuse for home services is Carren Elegance. I find them so affordable and convenient.They also do waxing, manicure and pedicure services. Check them out.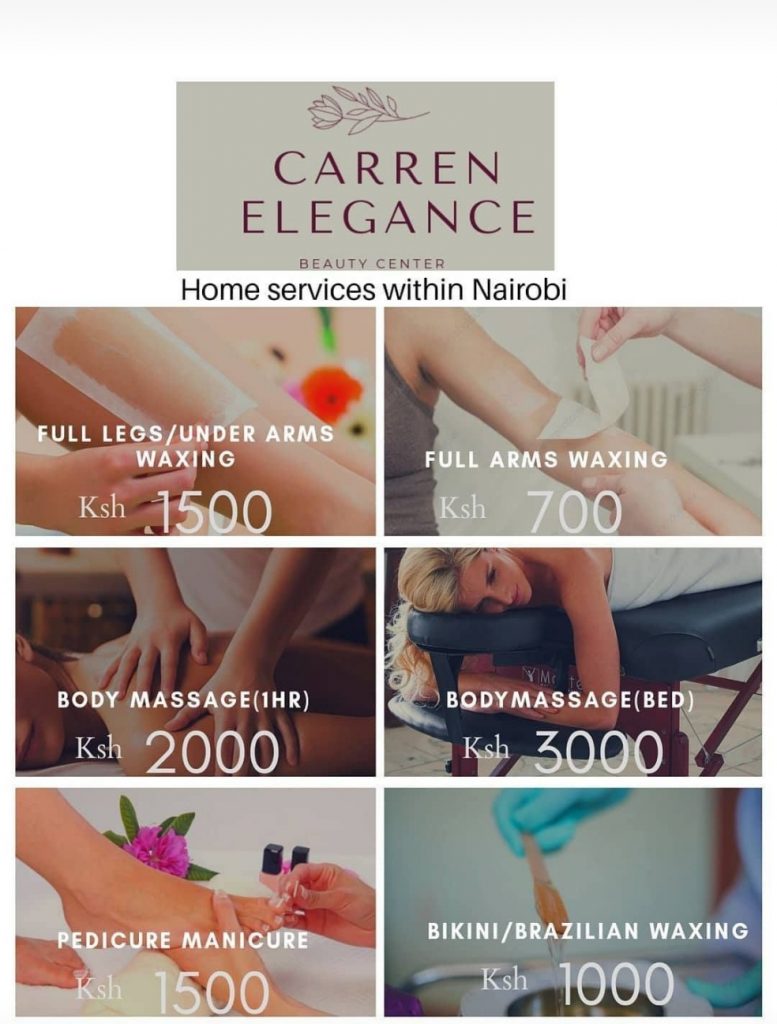 Restaurants;
Stedmak Gardens
My all time one and only favourite floating restaurant in Karen also has a Valentine's Day special. This would be really great for an intimate dinner with your loved one.
Nyama Mama
Meat lovers in the house!!! Just ruuuuun to Nyama Mama and enjoy their Valentine choma platter with dessert and wine.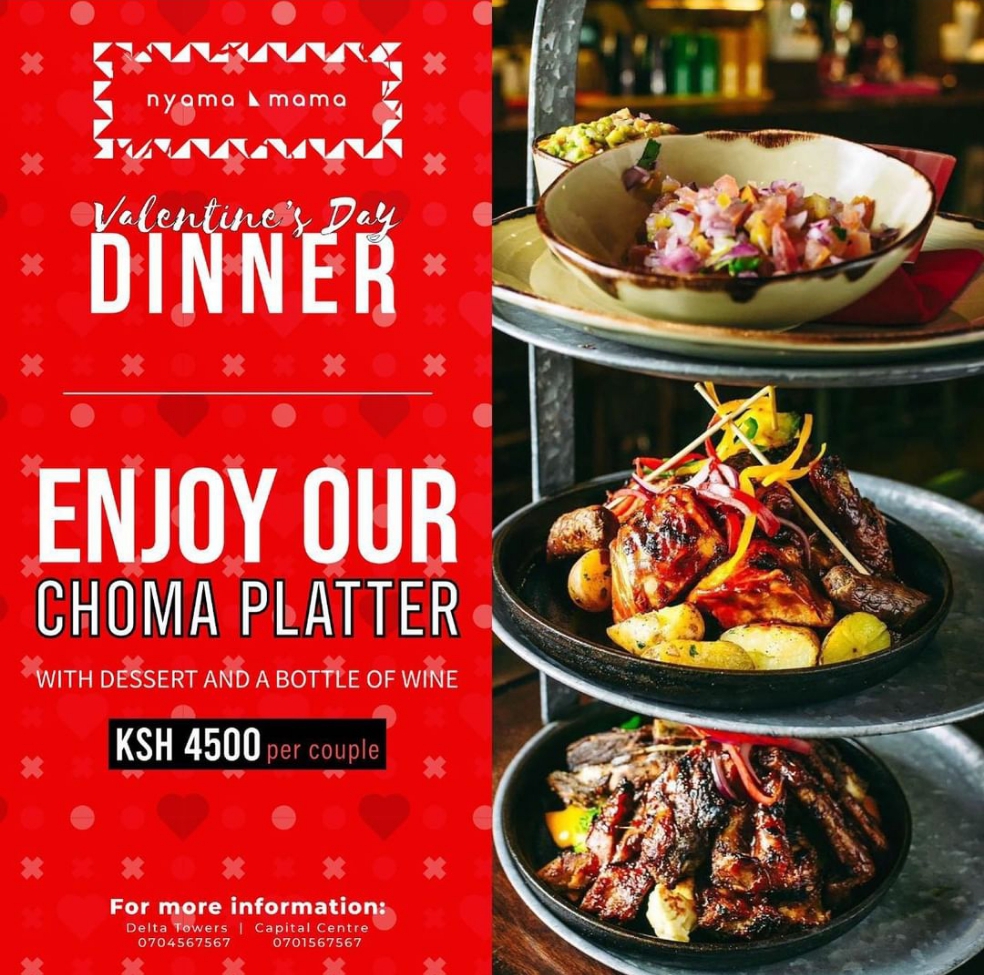 Also read: My top 10 budget friendly restaurants in Nairobi.
Mercado
At least there is one restaurant out there that is thinking of vegetarians during this season. A 4-course meal with a choice of vegetarian or non-vegetarian. Mercado is in parklands.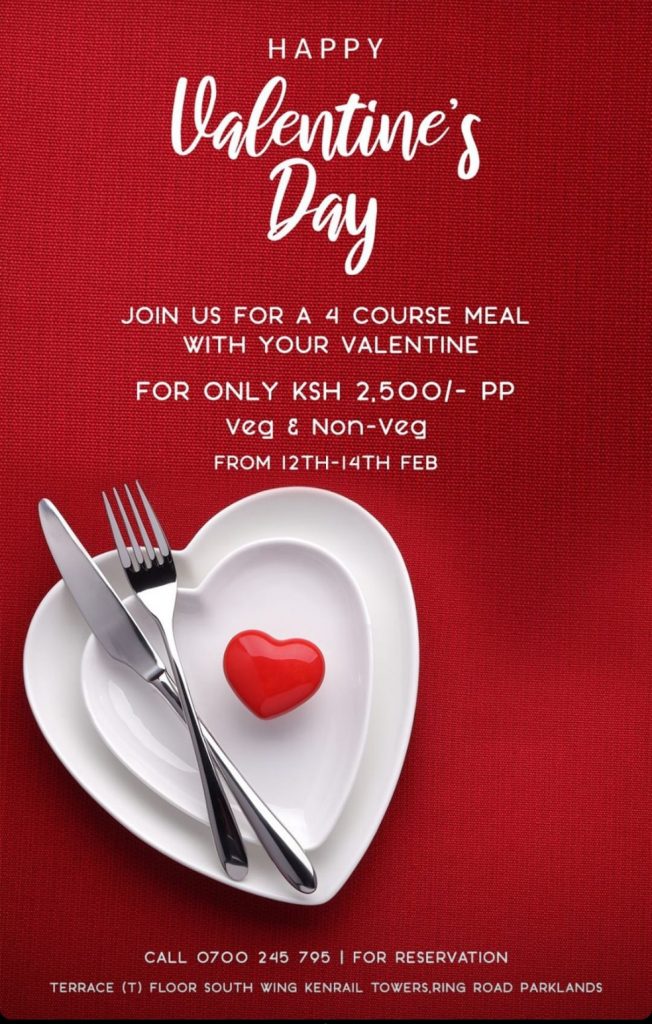 Amaica the restaurant
This is one of the restaurants that has really stood out in the Valentine's Day marketing strategy. They are doing a Swahili themed Valentine's Day. Bringing the coastal vibes to Nairobi. Halua, tende, mahamri, pilau, samaki wa kupaka,Biriani and any other coastal food that comes in mind.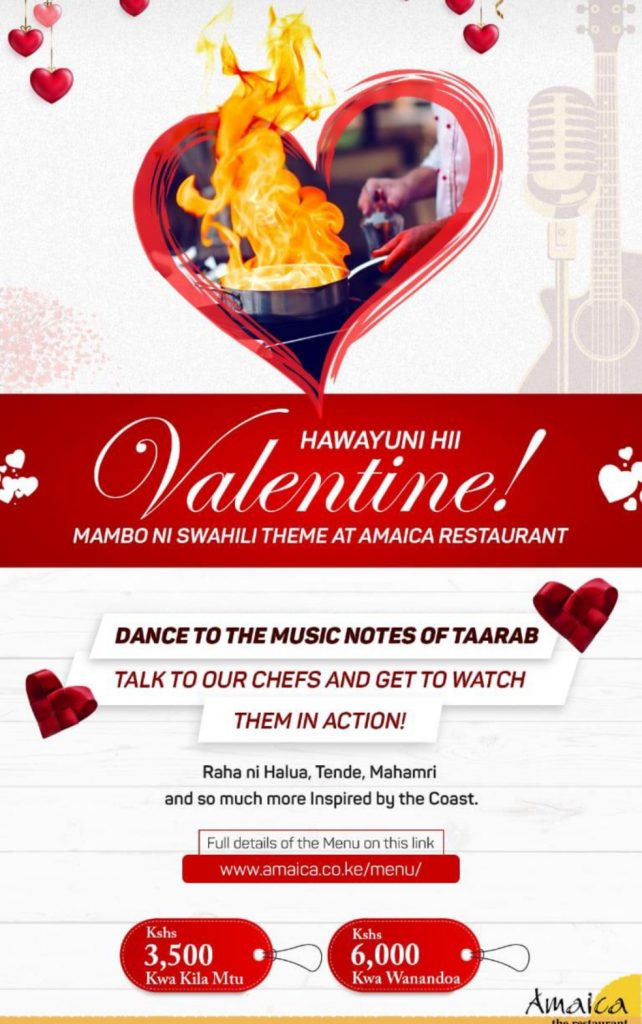 Also read: My top 5 restaurants for a cosy date.
For Staycations;
Cy suites Apartments
For that perfect candle lit dinner by the poolside. Cy suites is located at church road, Westlands.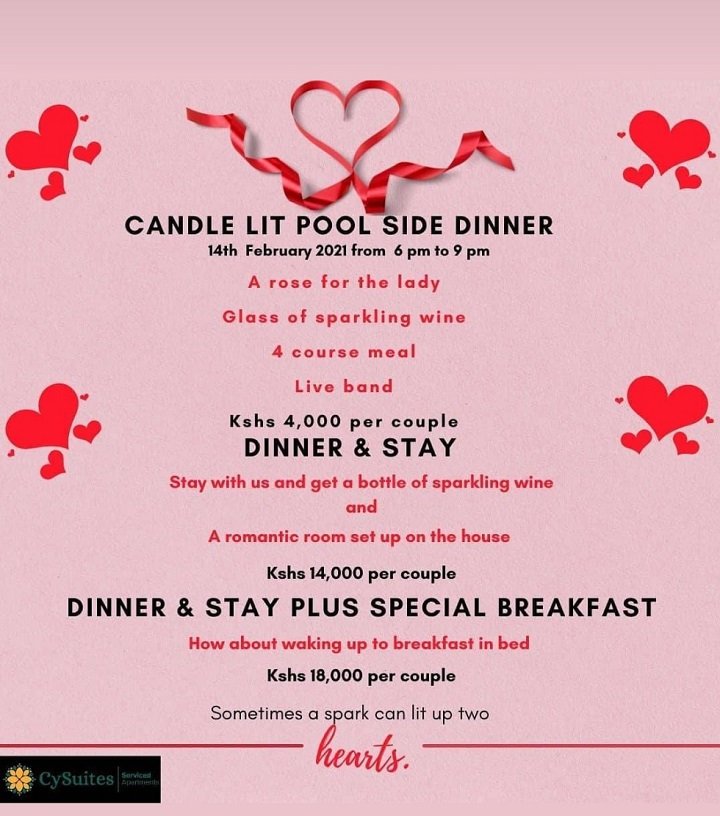 Four Points By Sheraton Hurlingham and JKIA
The four points hotels are having a "love up here" Valentine's theme taking place in their rooftops. A rooftop brunch, grill, live stations, dessert bar and a serenading saxophonist sounds like a perfect Valentine's Day date.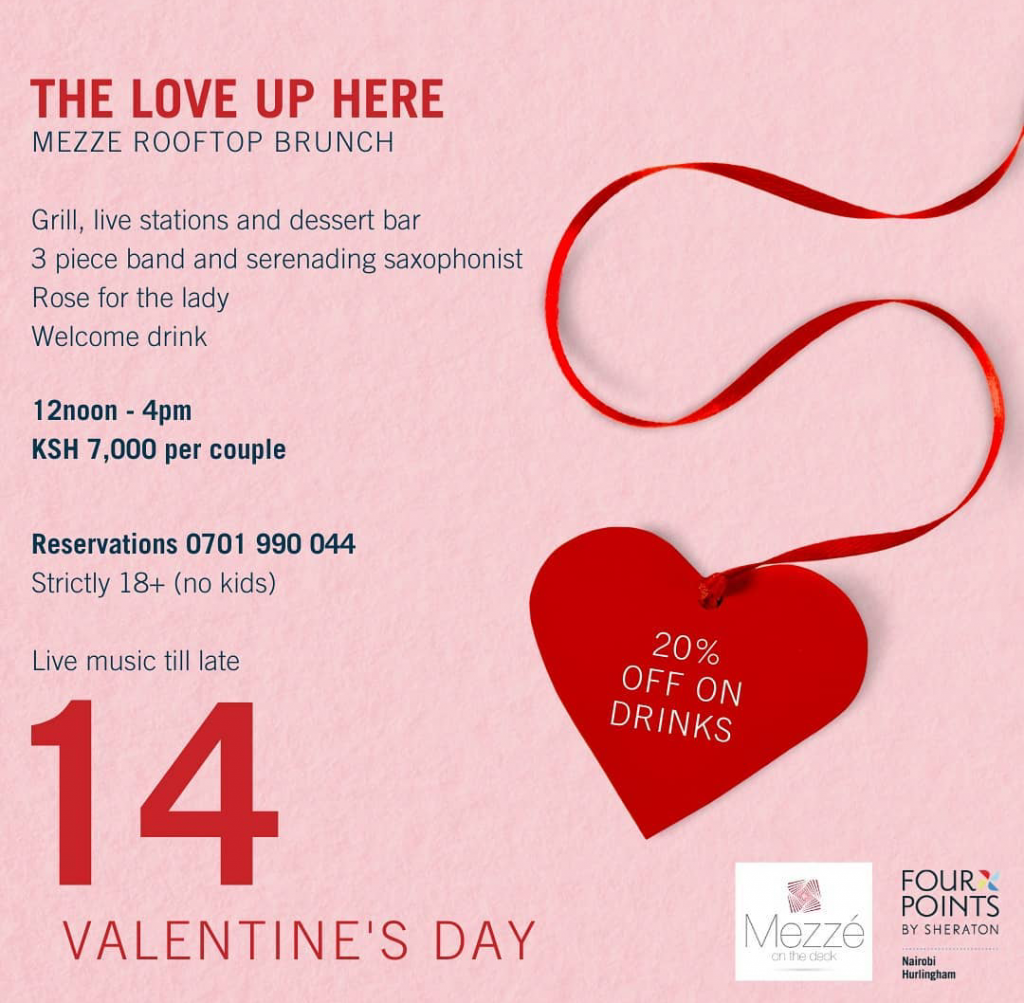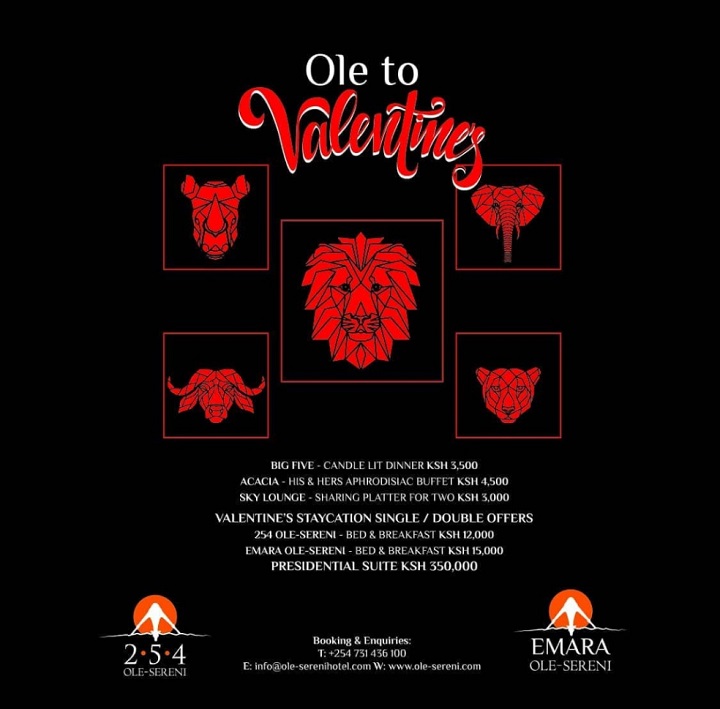 Acacia premier hotel is one of the most luxurious hotels in Kisumu. This Valentine's Day, their intimate affair includes a warm welcomes with a rose, chocolates and a glass of wine, enticing buffet with selections of both local and international cuisine, live band, professional photography and 10% on full bottles of wine and 15% on whisky bottles. All these goes for kshs. 4,500 per couple and kshs. 2,500 single affair. To top it all they have raffle prize giveaways which include a two nights stay at Villa Rosa Kempinski.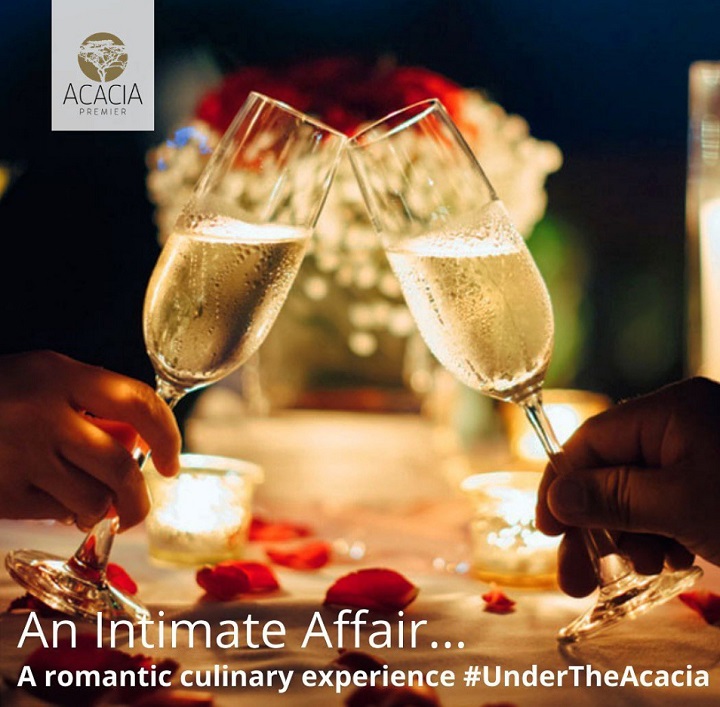 Trademark Hotel at Village Market
Panari Hotel Nairobi and Nyahururu
How about a short road trip to Nyahururu to indulge in some fine dining, butler service, pop champagne and get a romantic couples' massage? Or just stay here in Nairobi and have a private champagne breakfast overlooking the park? Both deals are amazing.
The Serena hotels are a collection of 36 luxury resorts, safari lodges, and hotels . The hotels are spread through East Africa, Central and South Asia. One of the biggest chain hotels that has stood the test of time. They have 7 properties in Kenya and I can't wait to do a property review soon.
For this valentine's Day they are letting you create your own welcome cocktail on arrival and enjoy a lavish brunch while being entertained by their Flames band. Kids will have their entertainment at the garden. If you have dreamt of eating a 7-course meal and popping champagne, this is the place to be.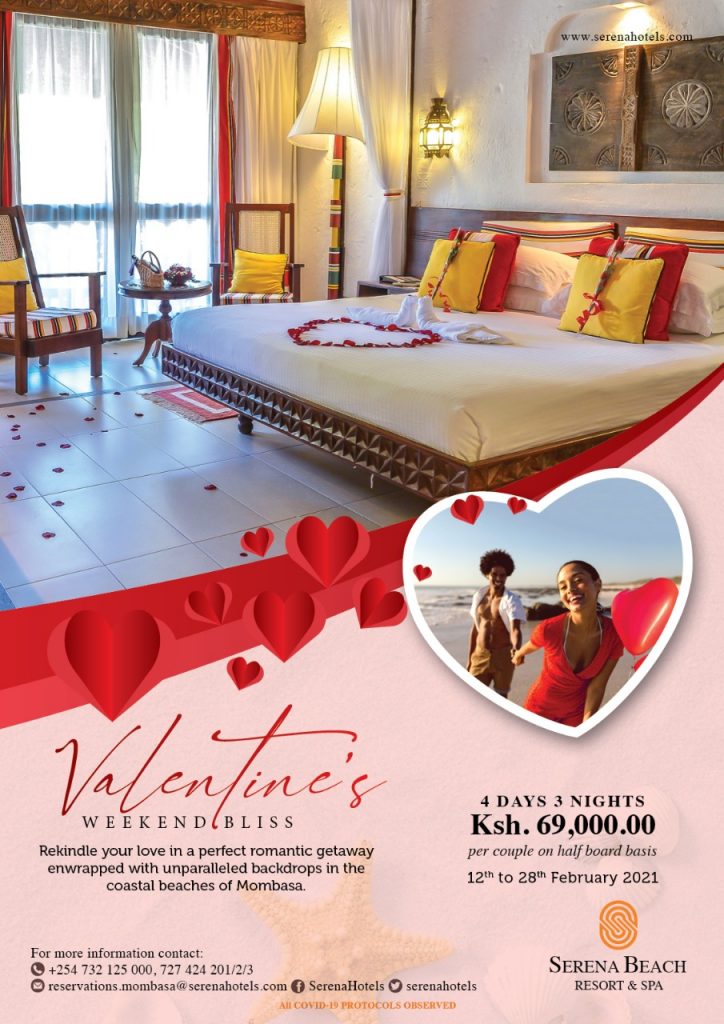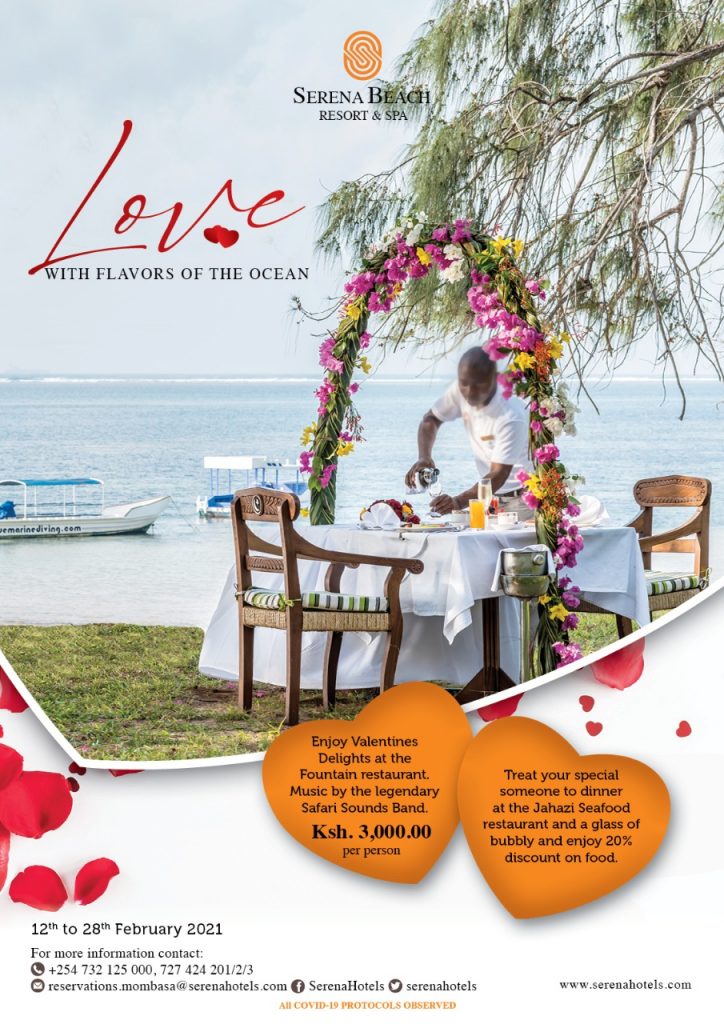 With the above plans, you won't miss something to do this Valentine's Day. So, get out and have some fun.