Picnics are a great way to catch up with family, friends, and loved ones. With the recent Covid-19 pandemic and social distancing rules, most places have closed down owing to lack of enough space to accommodate their guests.
With many people looking for places to spend time with their loved ones besides hotels and restaurants, picnic sites have become the better choice. In Nairobi, there are quite a number of great picnic sites that are really affordable and easily accessible. All you need to do is pack up your picnic basket, gather your friends, and head out to one of the below affordable picnic sites for a fun time.
Uhuru Park/Central Park
Are you even a Nairobian if you have never been to Uhuru Park? Our most known park which is free to access at any given time? Uhuru Park and Central Park are located adjacent to each other in the middle of Nairobi CBD. They are both free to access and you only have to pay for the activities you choose to do. Be sure to enjoy the boat rides, go to the lunar park, take photos at the freedom corner and eat the cheap ice cream and popsicles.
Evergreen Park
Evergreen Park is one of my favourite picnic sites which is perfect for the whole family. The place is easily accessible and spacious enough to accommodate large numbers. You can carry cooked food or enjoy a barbeque on site. I already did an article on it here.
Read more: Evergreen Park Kiambu – Too much fun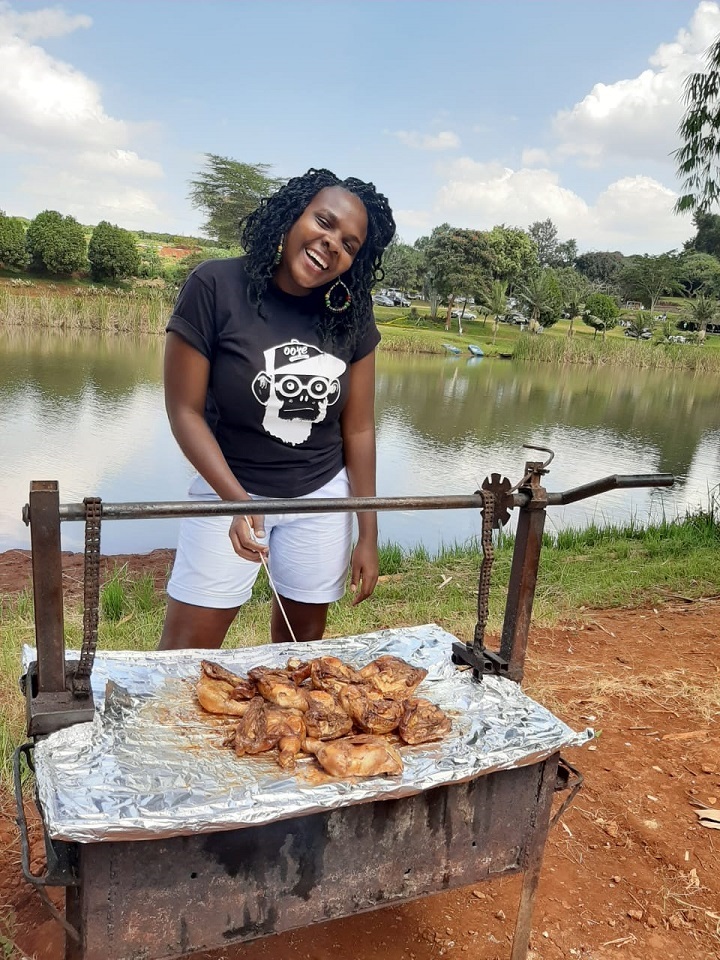 Paradise Lost
The place lives up to its name. It is a lost paradise, an oasis in the middle of a coffee farm. It is located on Kiambu road just a few minutes from Evergreen Park. Paradise lost has a nature trail, waterfalls, caves, horses and even camels to keep the whole family busy. You can enjoy boat rides as you fish and breathe in the fresh air and watch the sunset. The place is also ideal for camping. Entrance fee is Kshs 400 per adult and Kshs 300 per child. b
Oloolua Nature Trail
Oloolua nature trail is located in Karen near the Karen Blixen museum. It is part of the indigenous dry tropical Oloolua forest. The place has a breathtaking waterfall which drains into the Mbagathi River. Oloolua Nature Trail is also perfect for short term hiking and camping. Kids can also participate in all the activities. There is a 37 meters cave perfect for exploration in the midst of the bamboo tree forest. The entrance fee is Kshs 200 per adult and Kshs 100 per child.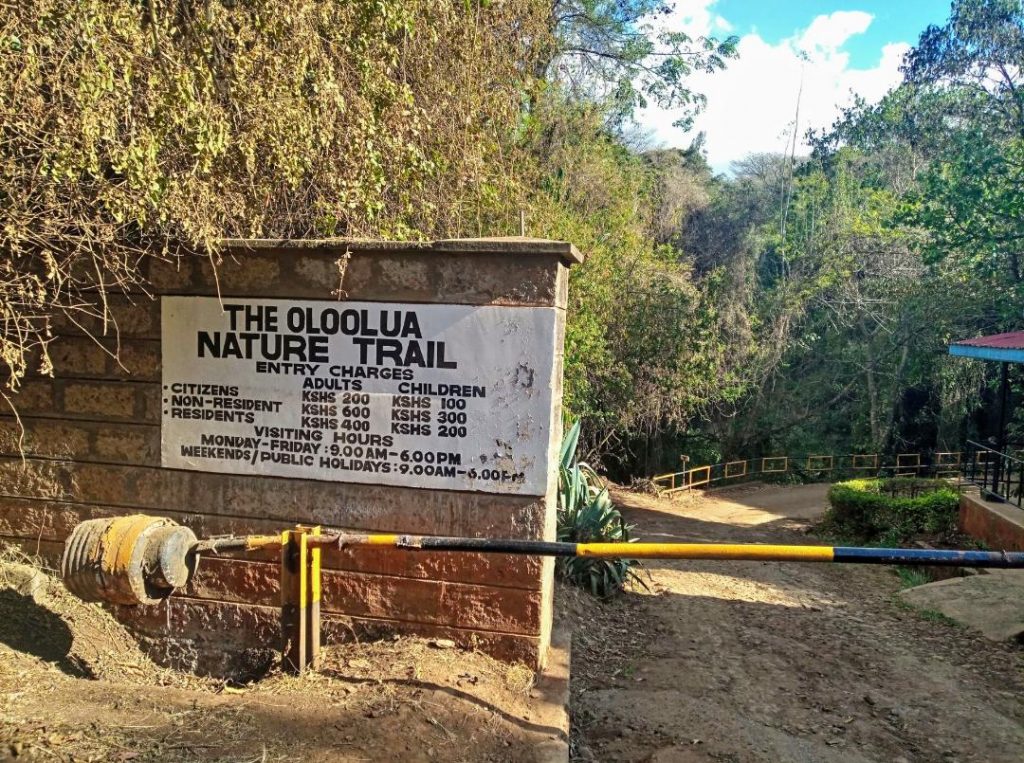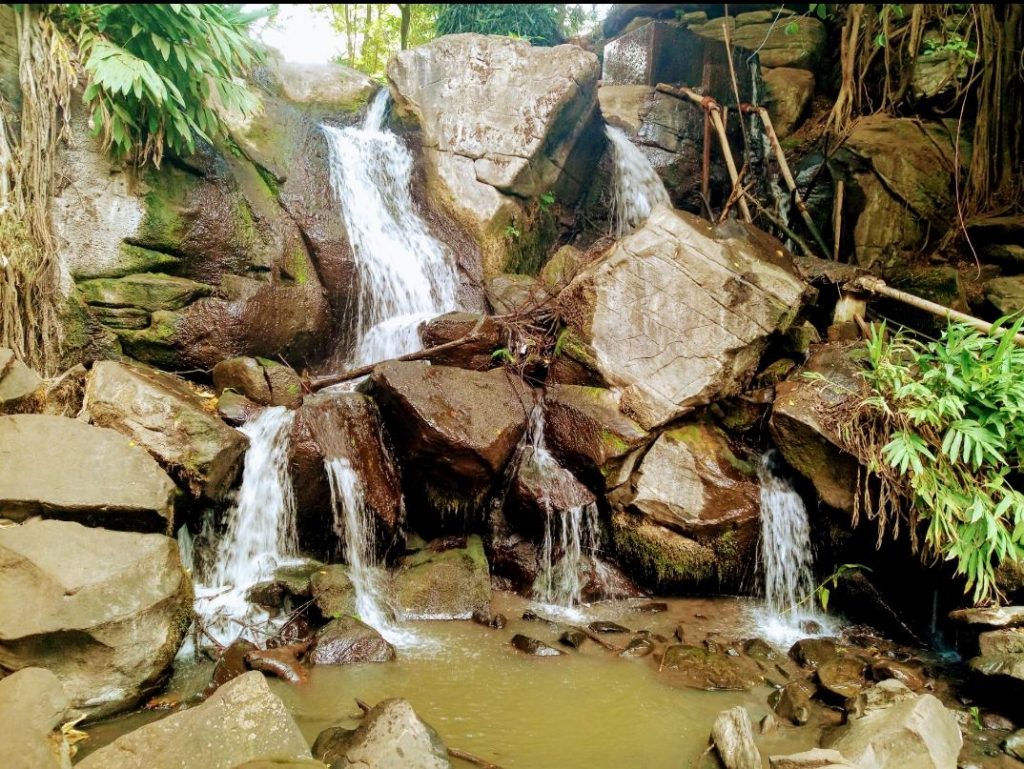 Nairobi National Park
Instead of going for a game drive in the park then going back to your hotel for lunch, why not have a picnic inside the park? Yes, it is allowed and safe. There is a designated place in the Nairobi National Park where visitors can have a picnic and is safe from the wild animals. The park has four picnic sites and they are always guarded by rangers. You need to carry all the items you need as the park does not provide anything for the picnics. They also have a clubhouse inside the park which is free to access where you can buy food if you don't want to do the cooking on site.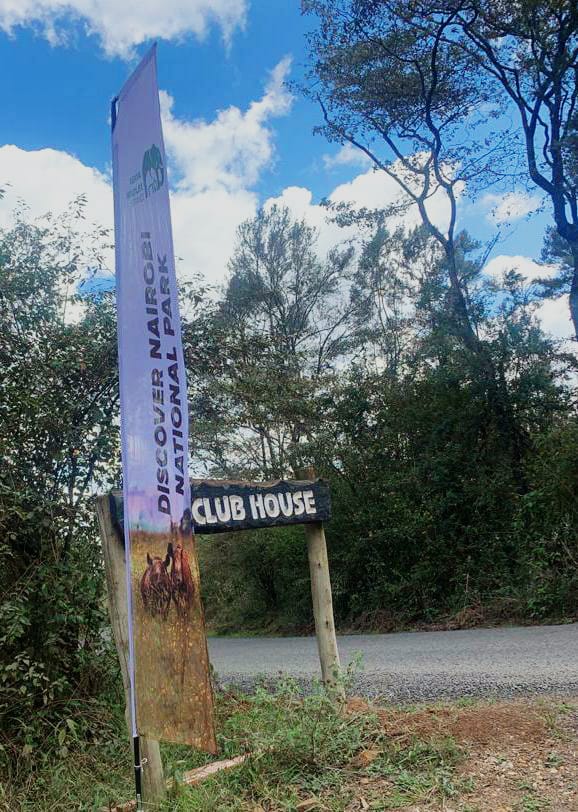 Also Read: Affordable fun activities to do in Nairobi.
Ololtepes
For the perfectly grilled and affordable nyama choma, this is the best place to go. Ololtepes is located in Kiserian which is an hour's drive from Nairobi CBD. It is a perfect getaway place for a picnic or even overnight camping safari with the family. The peace and tranquillity add to the breathtaking sunset. It gets a bit chilly and breezy in the evening so carry extra warm clothes as you enjoy the bonfire.
The road trip from Nairobi CBD to Ololtepes has quite a number of great stopovers you need to check out e.g the scariest bridge.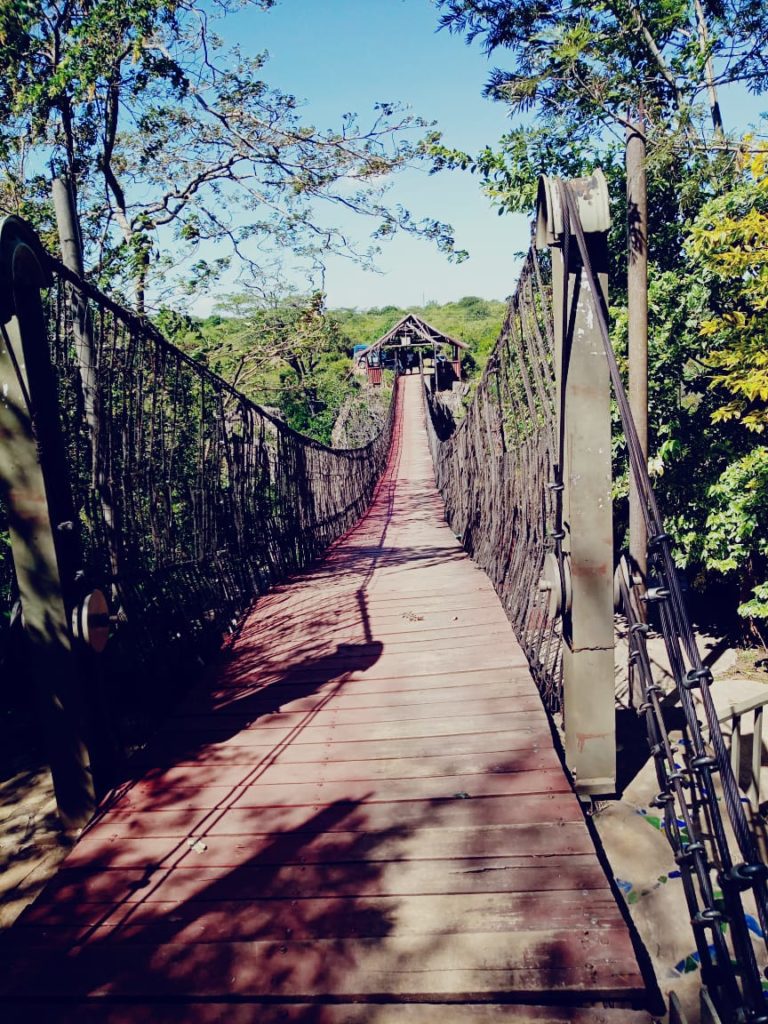 Ngong Hills
It is known for hiking and for the most affordable Zip lining location in Kenya. It has seven hills and majestic windmills which add to its attraction. Ngong hills is also great as a picnic site, especially after the long hikes. They only charge Kshs 200 per adult and you can spend the entire day there. The place is safe and guarded with game rangers. In addition, there is a restaurant that offers great meals and fun games for the whole family.
Also read: The most affordable zip lining location in Kenya.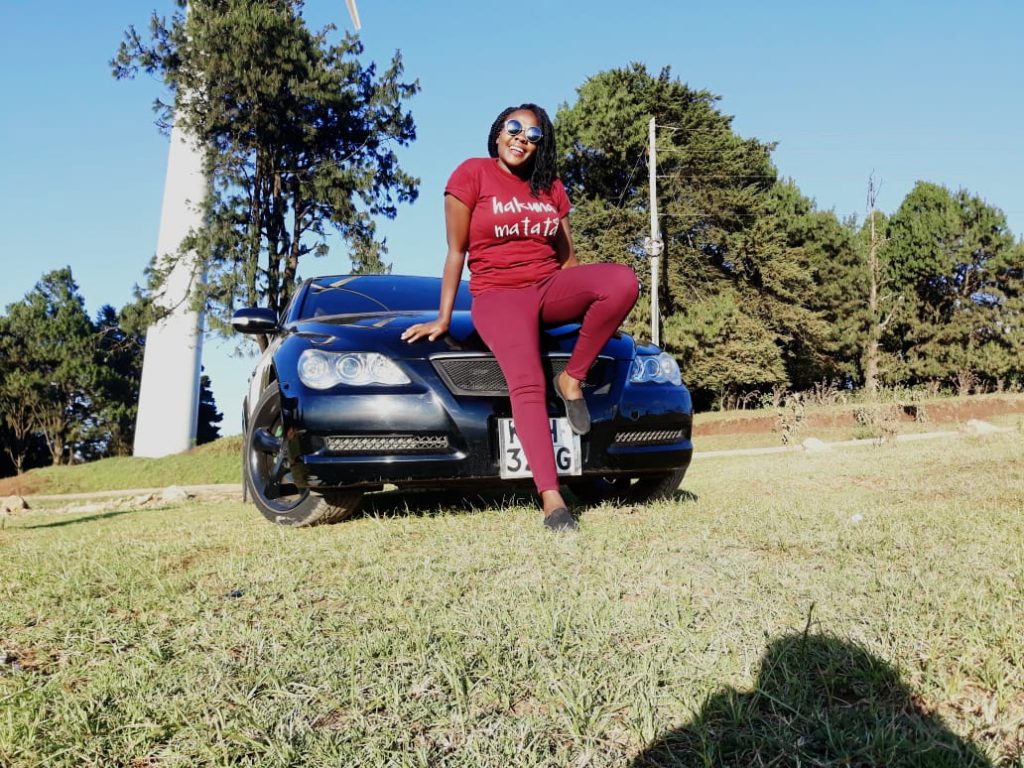 Uhuru Gardens
Uhuru Gardens is Kenya's largest memorial park. It is located on Langata road just opposite Carnivore grounds. It is where Kenya's first flag was raised after independence. The place offers great grounds for picnics, corporate events and just casual get-togethers. It is a free show for kids and visitors who want to see airplanes landing at Wilson airport at close range. You can carry your own meals or buy some from the restaurant inside the park.
Karura Forest
For just Kshs 100, Karura forest offers more than you can imagine. They are now offering eco-tours whereby you get a tour guide to help you navigate the forest. The tour gives you more information about the forest in a deeper understanding. Apart from the guided tours, you can also plan your day on your own. Go bicycle riding, jogging, play tennis, play football, take a nature walk, and finish at the breathtaking waterfalls.
The Nairobi Arboretum
This could not miss on my list! The Nairobi Arboretum is gazetted as a national reserve by the Kenyan Government. It is located a few minutes from CBD and can be accessed through State House road. It holds over 300 species of exotic and indigenous tree species. It is perfect for a learning session with the whole family. Get to enjoy yoga, jogging, nature trails, picnics, play games, bird watching, and team building. Be aware of the monkeys which might snatch your meals and even your phones!
The above are the most affordable picnic sites in Nairobi and are ideal for the whole family.