Have you ever been on an almost moving wooden bridge on top of caves or a river? If no, then you need to visit Rolfs place in Rongai, Kajiado County. Don't let the name Kajiado County trip you off. From Nairobi CBD to Rolfs place in Rongai, is an hour's drive or less depending on traffic.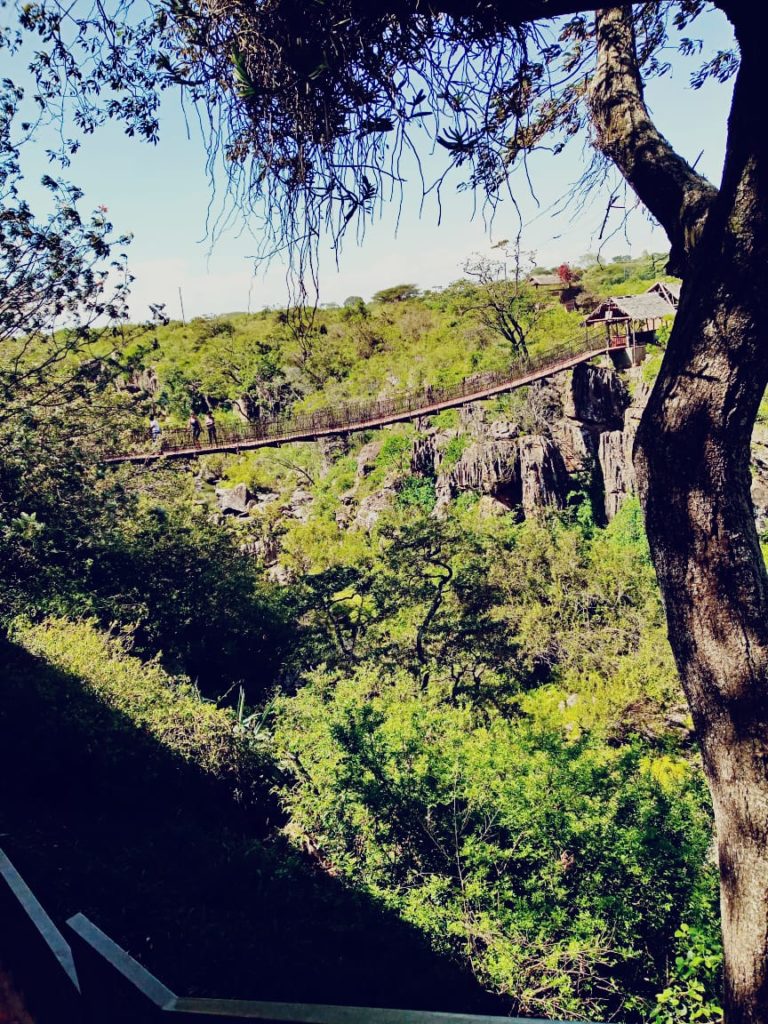 So finally the fuss about this place got to me and I decided to give it a try. It is a getaway house in the middle of nowhere. It was probably someone's house and they decided to revamp it to a hotel-like facility. The place is not too big but it can accommodate around 50 people in their eating area. They have a poolside area where you can sit and enjoy your meals as you swim.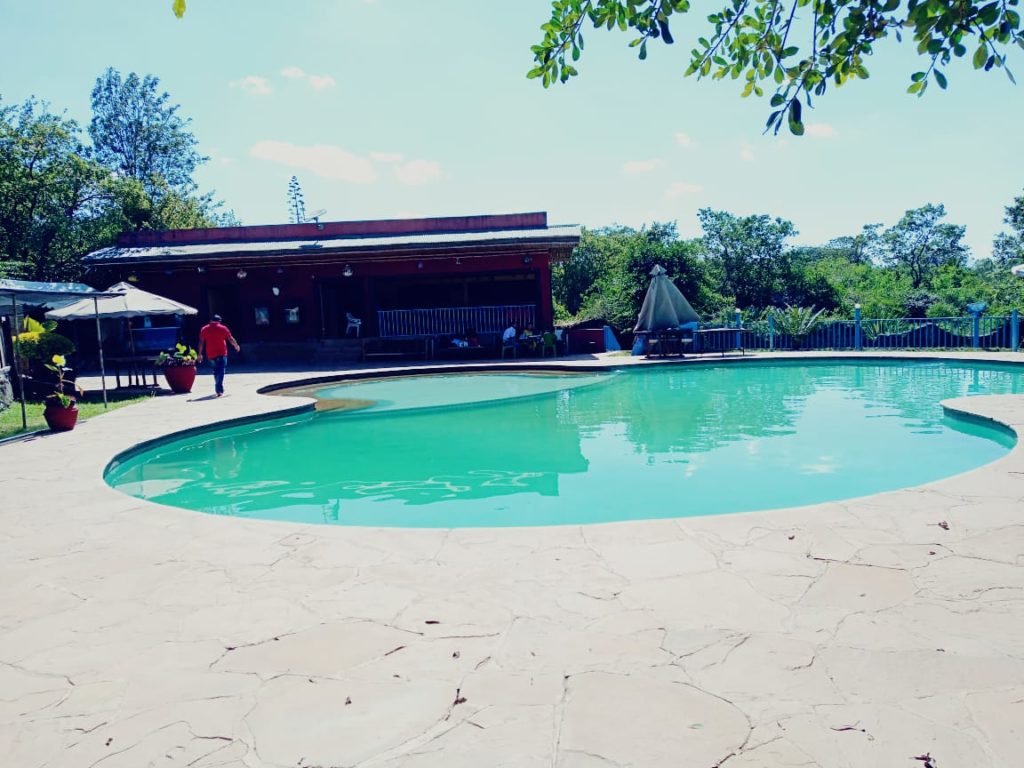 Their swimming pool charges are 300 shillings per person, their drinks range between 300 and 350 shillings both alcoholic and non-alcoholic. Food ranges from 500 to 2,500 shillings depending on what you want to eat. They also have paint ball at 1,000 shillings.
The main attraction is the scenery around the place and the suspended bridge. The decor inside the house is also really beautiful. The place has a spacious ground for teambuilding and paintball.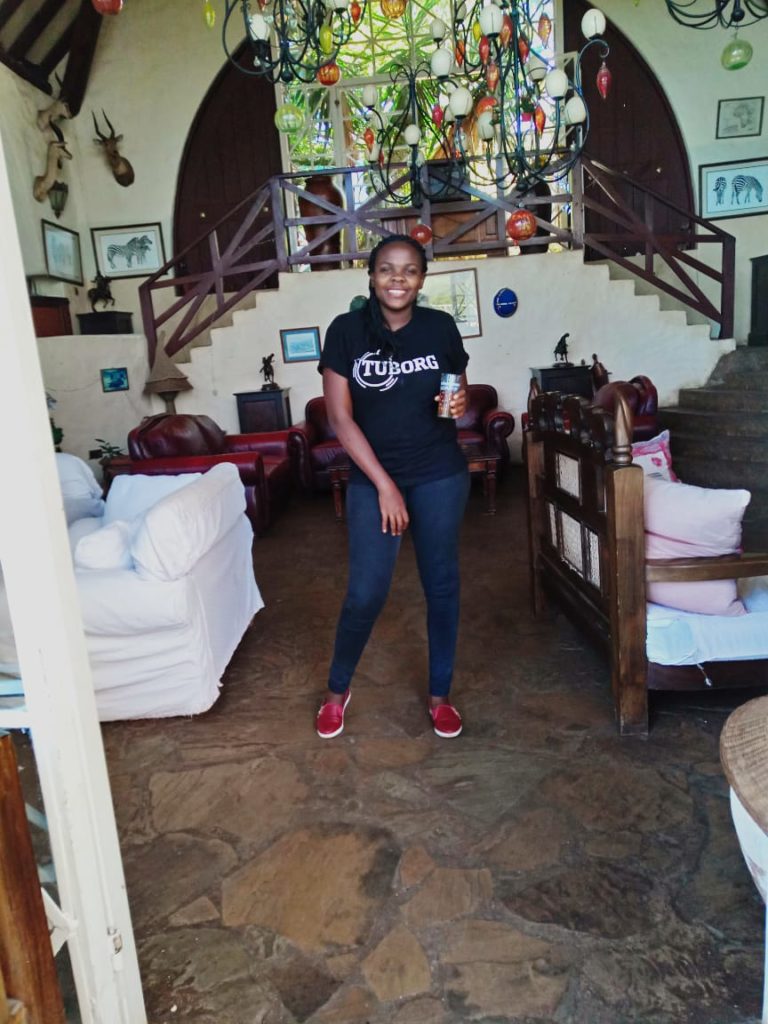 If you fear heights, I would not recommend this for you but you can go and conquer your fears. The view is breathtaking.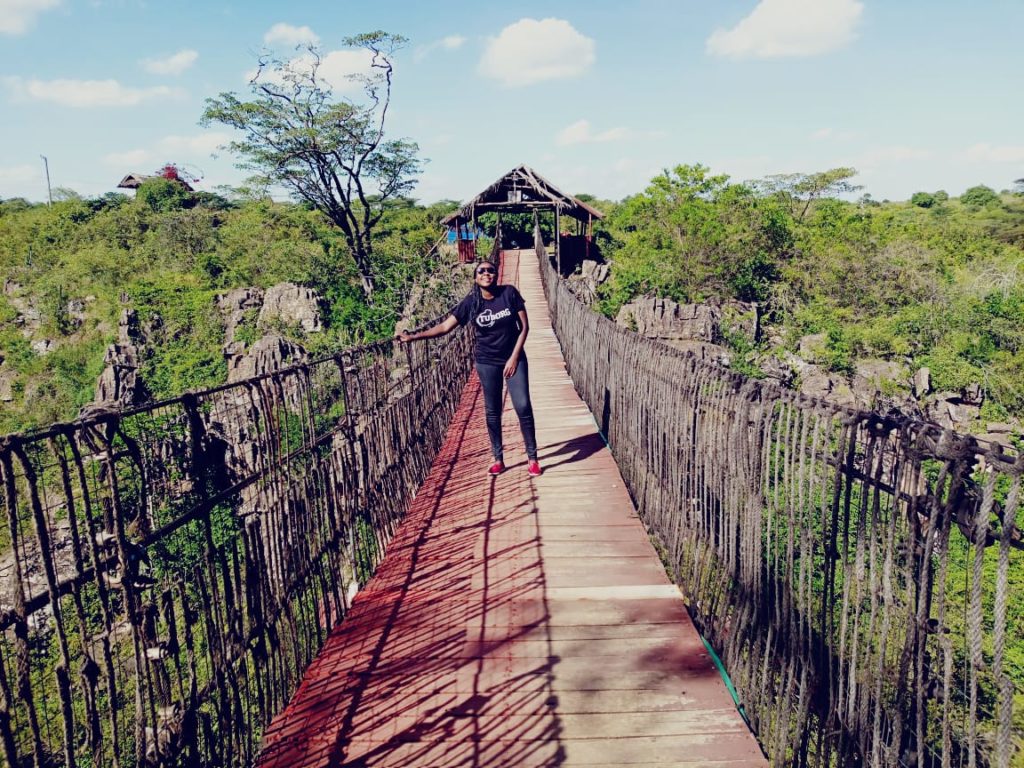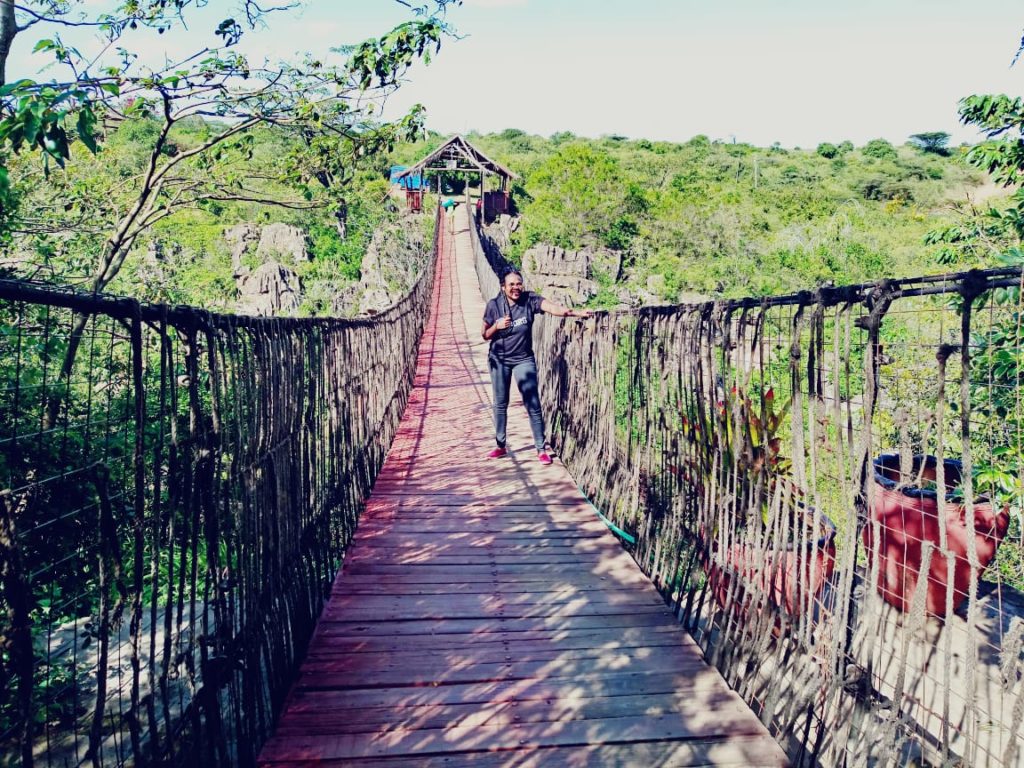 Kajiado county is one of the places with the most affordable nyama choma. Are you even Kenyan if you don't love nyama choma?? How else can you spend your sunday afternoon than have a drive to Olol Tepes. This is one of the best nyama choma getaway places in kajiado county alongside ole Tipis. It is located a few kilometres from Kiserian town and the road is much better so it is easily accessible. It also has a swimming pool, camping site,cottages, but the main attraction is their picnic site which is really spacious and you can choose whether you want to have a tent or sit under a tree.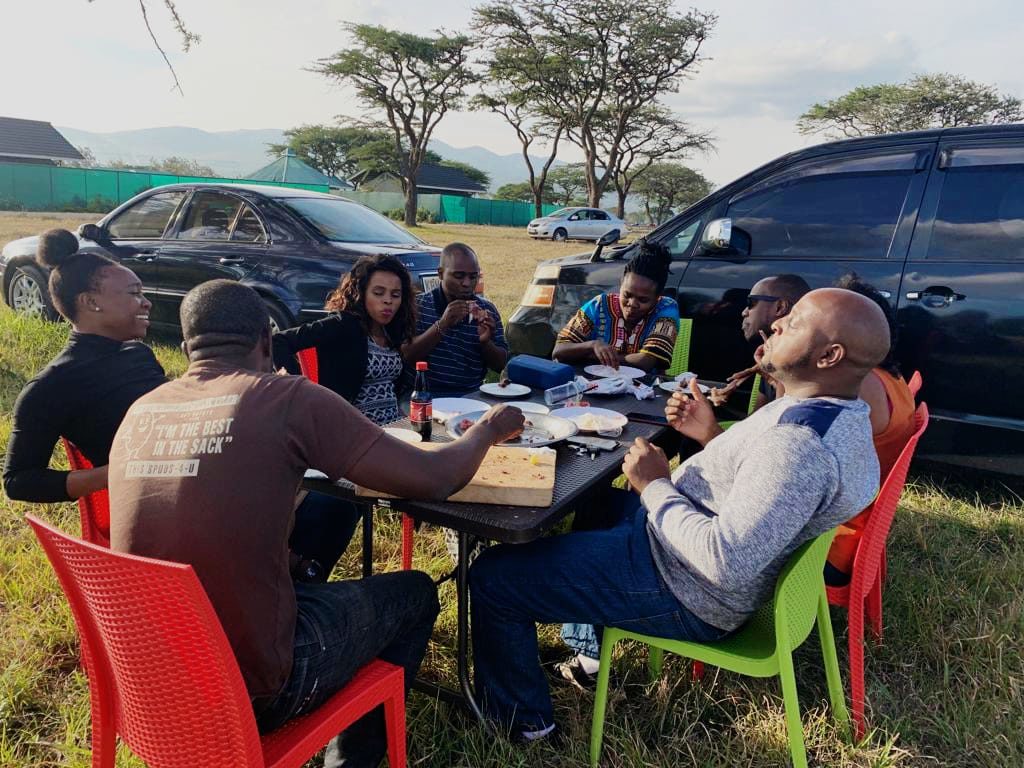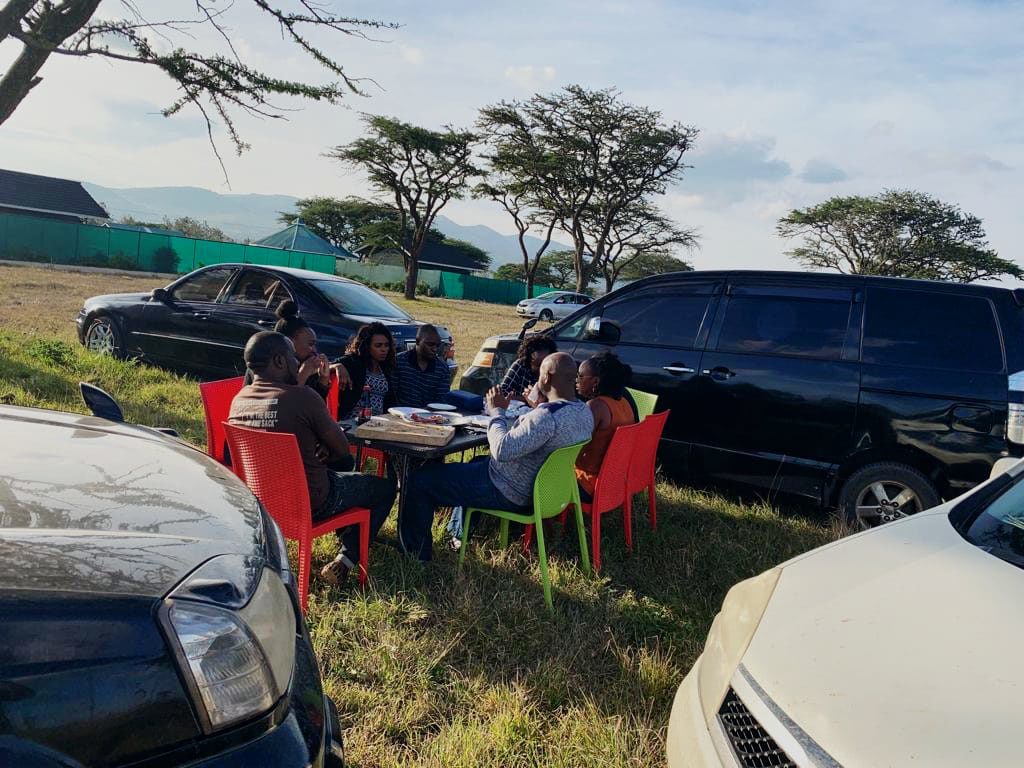 Their nyama choma is quite affordable and it ranges from 700 shillings and their accompaniments range from 150 shillings. They have a bar where you can get your drinks from at an affordable price. Local beers start from 250 shillings while hard liquor you can get a bottle for as little as 2,500 shillings. You better come warmly dressed as it gets really cold from around 6 pm.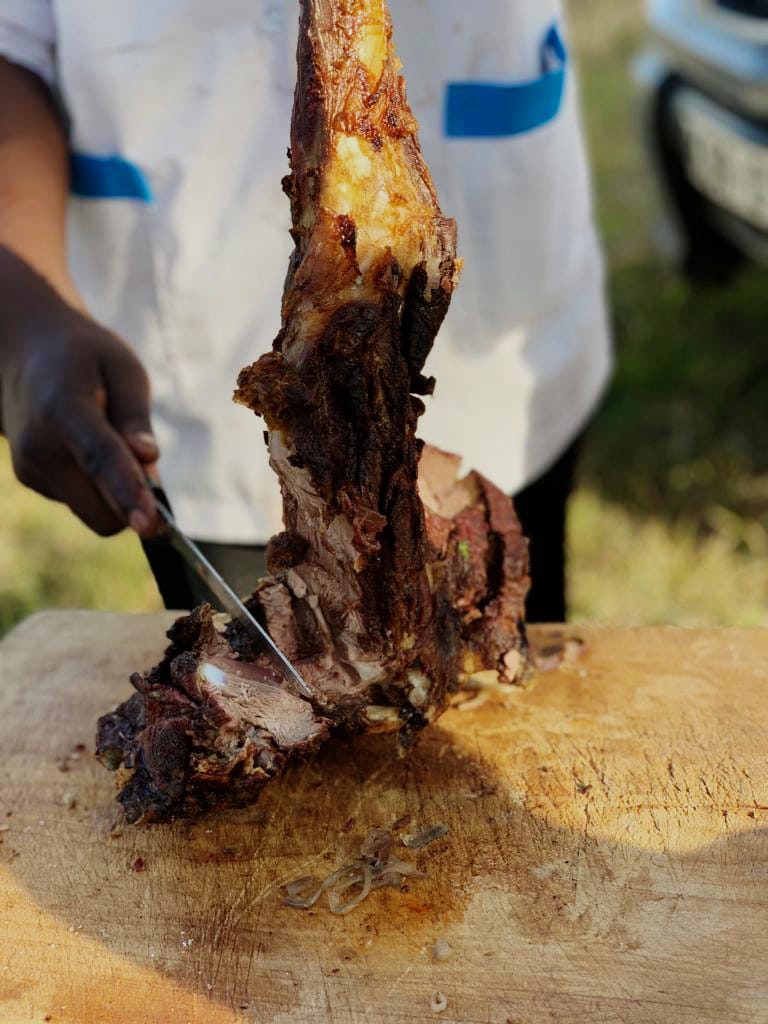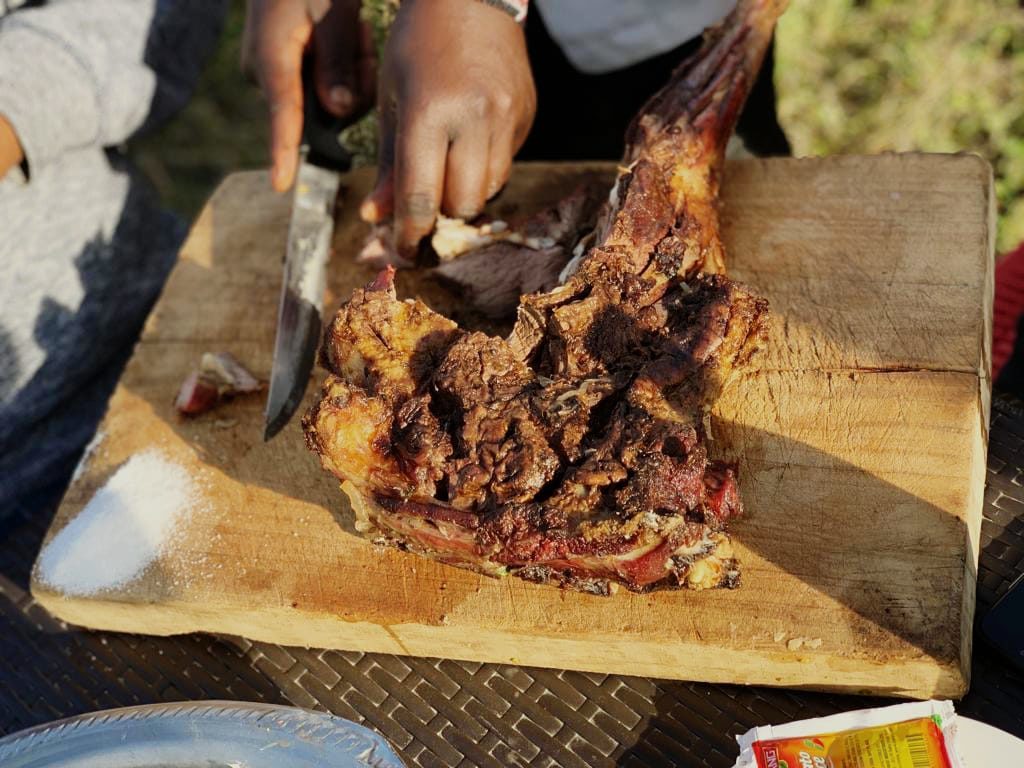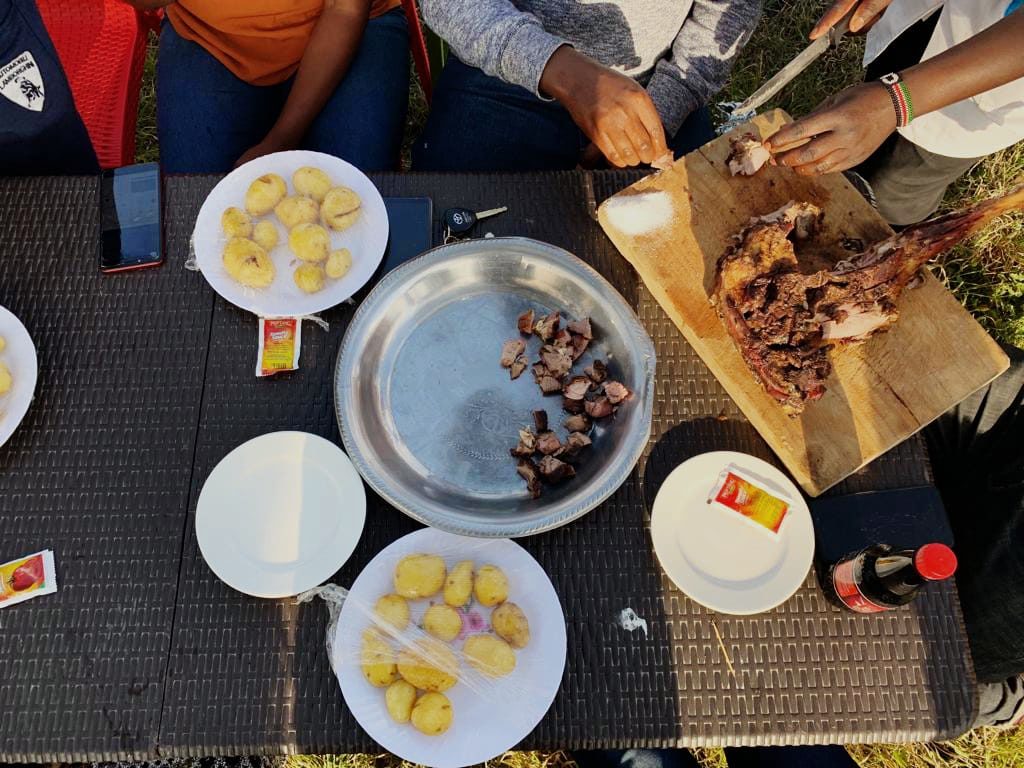 This is an ideal place for a mini road trip and you can visit this two places in one day as they are on the same route. You start at rolfs place then head to Olol Tepes for a sundowner and end your weekend beautifully.