My friends and I had a chance to visit one of the best hangout joints in Kiambu! The place is called Evergreen Park and Gardens. It is located on Kiambu road, a kilometer away from the Northern bypass overpass. For just ksh 500 gate pass per adult and ksh 400 per child, you can access the place at your own convenience. They accept cash and mobile money transfer (Mpesa).
If you are looking for a serene, chilled out place for picnics, weddings, team buildings, family gatherings or just general outdoor activities then look no further. This is the place! They have put in measures to ensure the safety of the guests during this Covid-19 pandemic. As you enter the premises, you get your temperature taken and they make sure you sanitize. There is a reminder to observe social distancing and avoid large gatherings.
Also read: Affordable picnic sites in Nairobi.
You are welcomed by the beautiful scenery of the dam that is surrounded by the tall bamboo trees on one side and grass on the other side.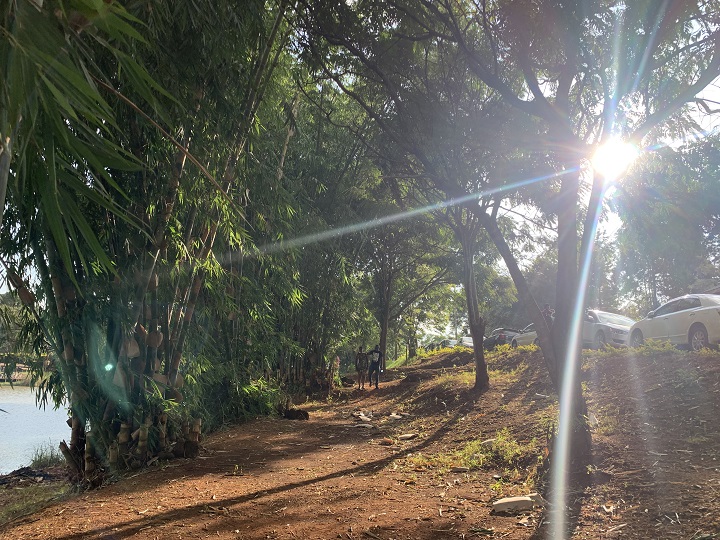 There are quite a number of picnic sites you can choose from. They have small makuti bandas where you can set up your cooking area and we got one called Sungura (Rabbit).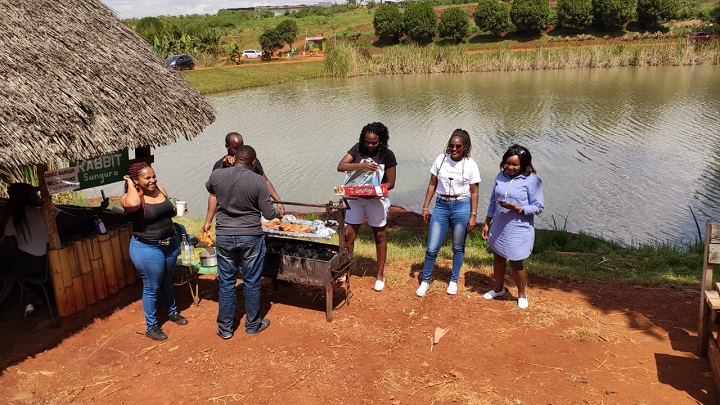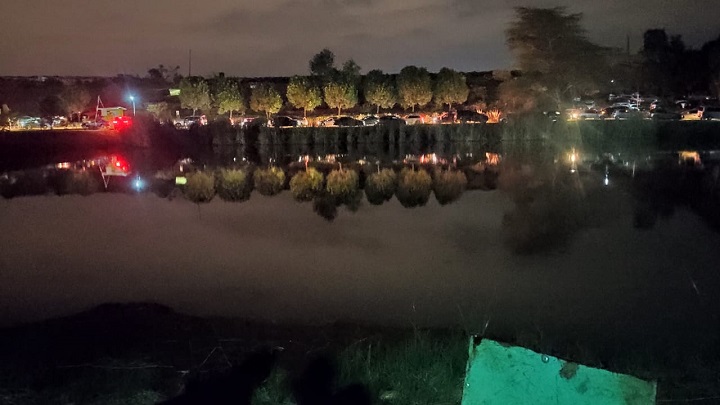 It is advisable that you carry your own meals and drinks as the place does not offer catering services. I don't know if it is because of Covid-19 or it is their norm. We carried our food, drinks, meko and hired a nyama choma grill for just ksh 500 a day. From our Sungura banda, we had a beautiful, scenic view of the dam and the other side of the premises.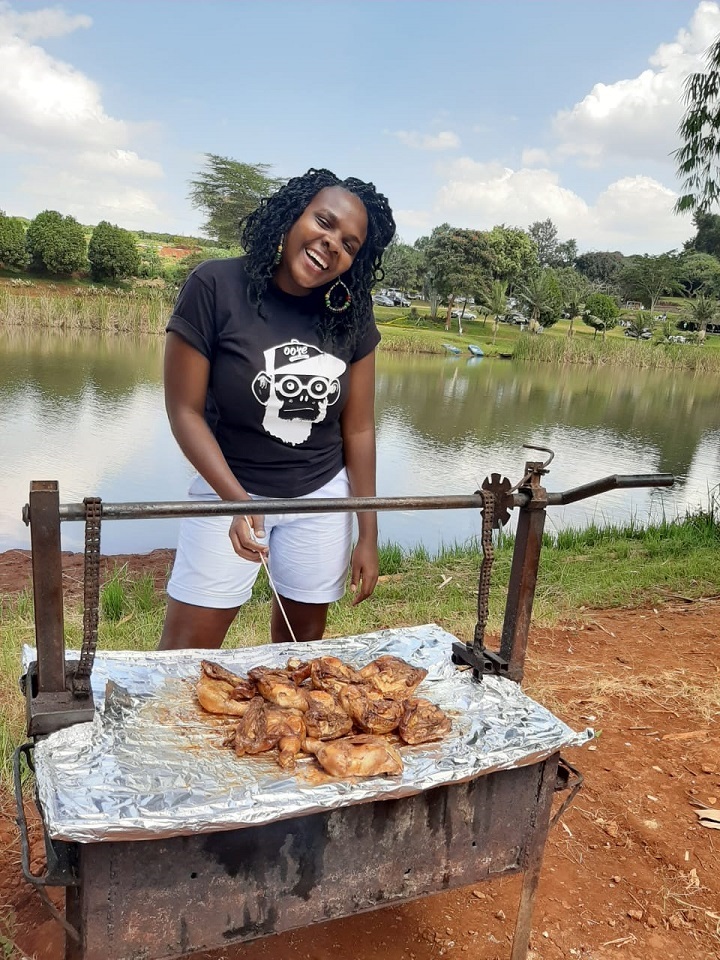 Surprisingly, the picnic site is really warm despite it being so close to the dam as we expected it to start getting cold as evening approached. I would advise anyone planning to visit the place, to get there before 10.00am as it tends to get full in the afternoon. So for you to secure a good picnic site with a view and minimal disruptions, go there early.
Also read: A hidden waterfall in Nairobi.
Disclaimer: Wear easy to clean shoes!!!! Something like leather shoes which are easy to wipe or black rubbers/sneakers. The place has red soil (not so evergreen lol) so avoid your white shoes. I learnt this the hard way. My white rubber shoes are still soaking in a bucket and I might throw them away if the dirt doesn't come off.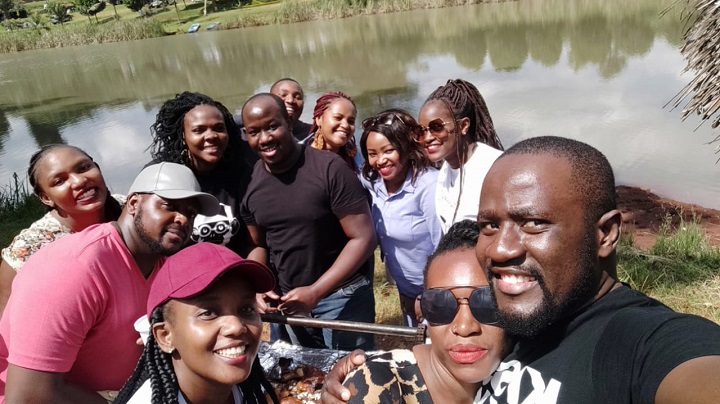 Read more: How to have a successful group vacation.
In conclusion, I would highly recommend this place for any outdoor hangout because of its scenic views, ambiance, prices and the added advantage that it is family friendly and open during this covid-19 season. It is very spacious so you don't have to worry about space. The other advantage is that they allow you to bring your own drinks and food which is way cheaper and more convenient.
Also read: Family friendly places to visit in Nairobi.