Finally, the long awaited cocktail festival is here and it is happening this weekend at Dari Restaurant In Karen.There will be a lot of mixologists from the best cocktail joints in Nairobi showing their prowess in making cocktails. The three day event kicks off on today Friday 29th November to Sunday 1st December. What a way to start December! The tickets for Saturday 30th November are already SOLD OUT!!! The remaining tickets for Friday and Sunday are also almost sold out.
For those of you who haven't bought the tickets yet or won't make to attend the festival, all hope is not lost. I am making a list of the best cocktail joints in Nairobi which you should visit.
Onyx Lounge and Restaurant
This has been my all time favourite place to get my long island cocktails. Located at Marsabit Plaza on Ngong road, just opposite RFUEA Grounds, Onyx offers a great ambience and great scenery from their rooftop bar. Their cocktails are totally worth it and I would advise someone taking long island cocktails to do a maximum of three unless you are on a death wish haha. They are STRONG!! The long island costs ksh 1,000.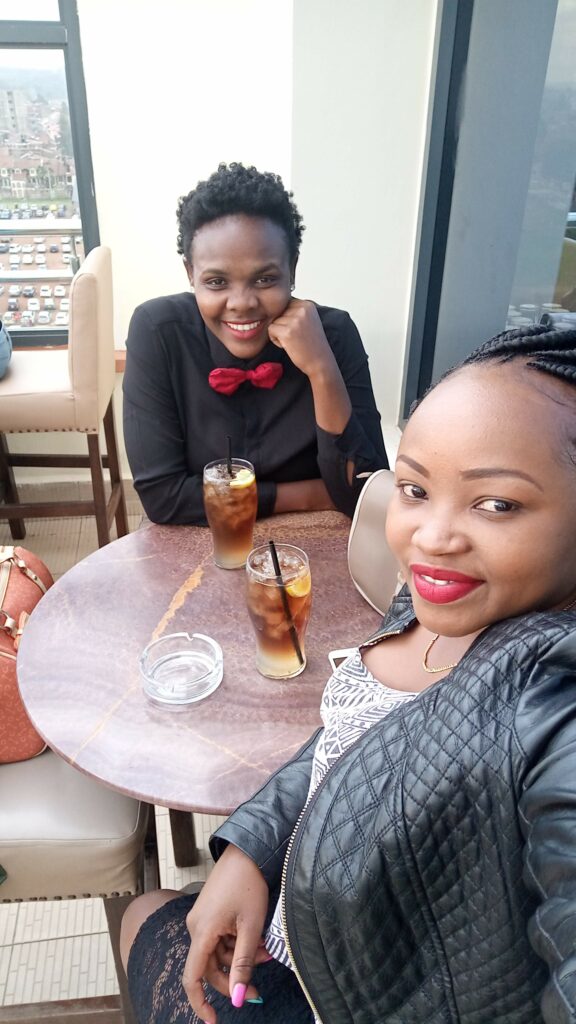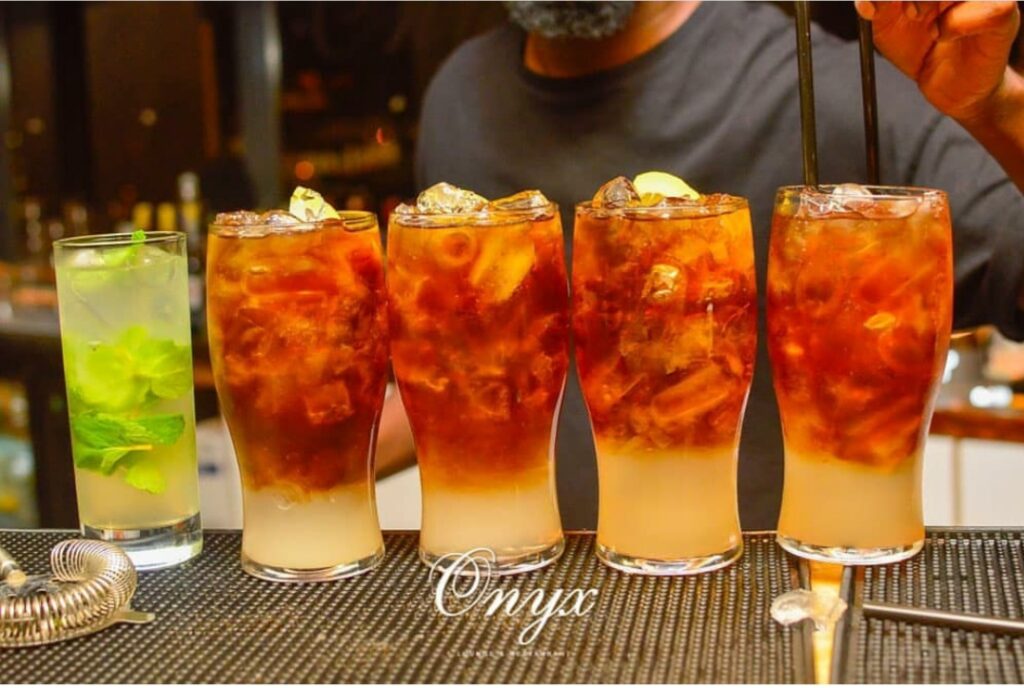 Their happy hour is always from 3-8pm where you buy one get one free. Although on Mondays, Tuesdays and Karaoke Thursdays, their happy hour runs all night long.
My new found love in the heart of the CBD. Just at the junction of Monrovia and Koinange street lies this beauty. It just right next to The Nairobi Safari Club Hotel. Their cocktails are served in either a glass or a pitcher. I would advise you to order the pitcher rather than the glass.
The pitcher is big enough for three people. My all time favourite is their screwdriver cocktail which is vodka based. It is sweet and also looks pretty nice. They give you a sliced sugarcane for mixing the contents. The Kisii in md can not resist the sugarcane haha.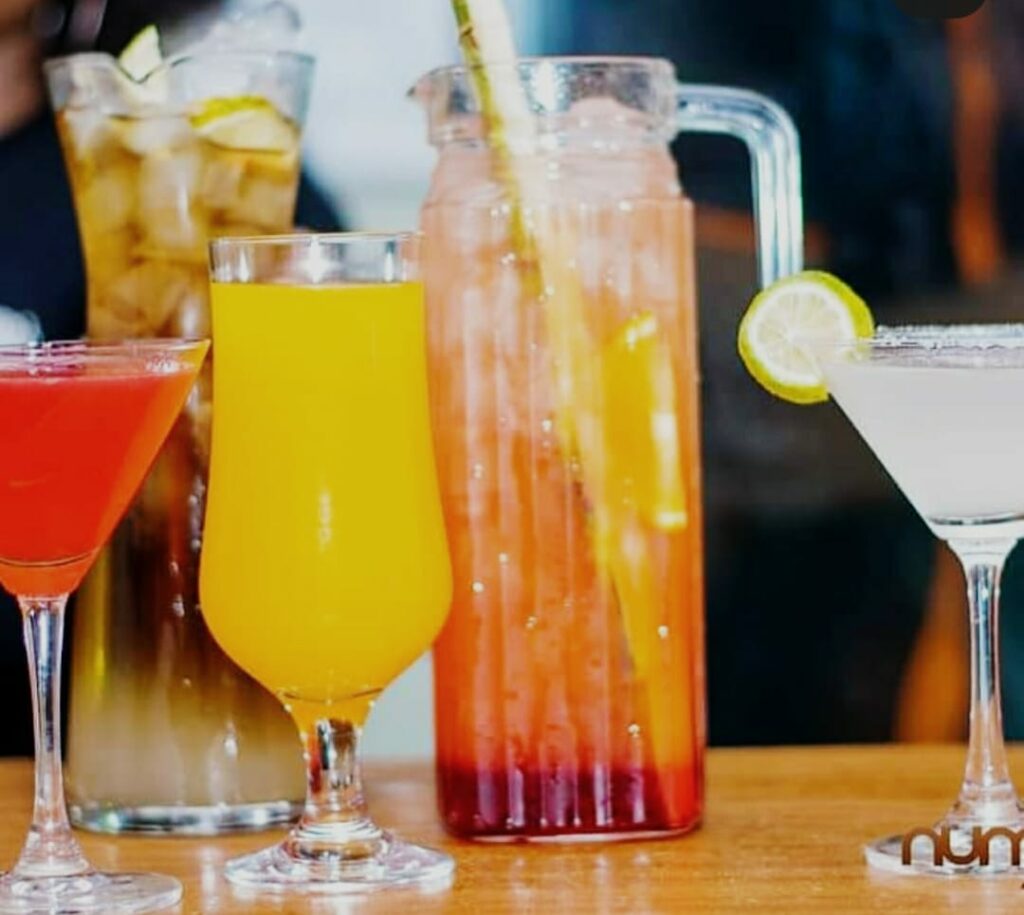 The pitchers cost around Kshs. 900-1500. This has become my all time favourite club within CBD due to the convenient accessibility, consistency in good service from the staff, potent cocktails and their recent renovations making it spacious and more stunning. Anytime you visit the club, look for "Anto " the cocktail mixologist for the best cocktails.
I prefer the one at Adlife Plaza because it is near me and also less crowded compared to the one in Sarit Centre Westlands. The great ambience and decor is also a plus. The one In Hardy Karen is also good if you don't mind the distance.
Their happy hour is reduced prices on cocktails from 4-8pm daily. Their original cocktails(margarita, mojito and cosmopolitan) go for ksh 400 while the grande cocktails (long island, 7 deadly sins and pan galactic gargle blaster) go for ksh 600. You can also enjoy their Mojito Madness Thursday where the mojitos go for ksh 400 all night long.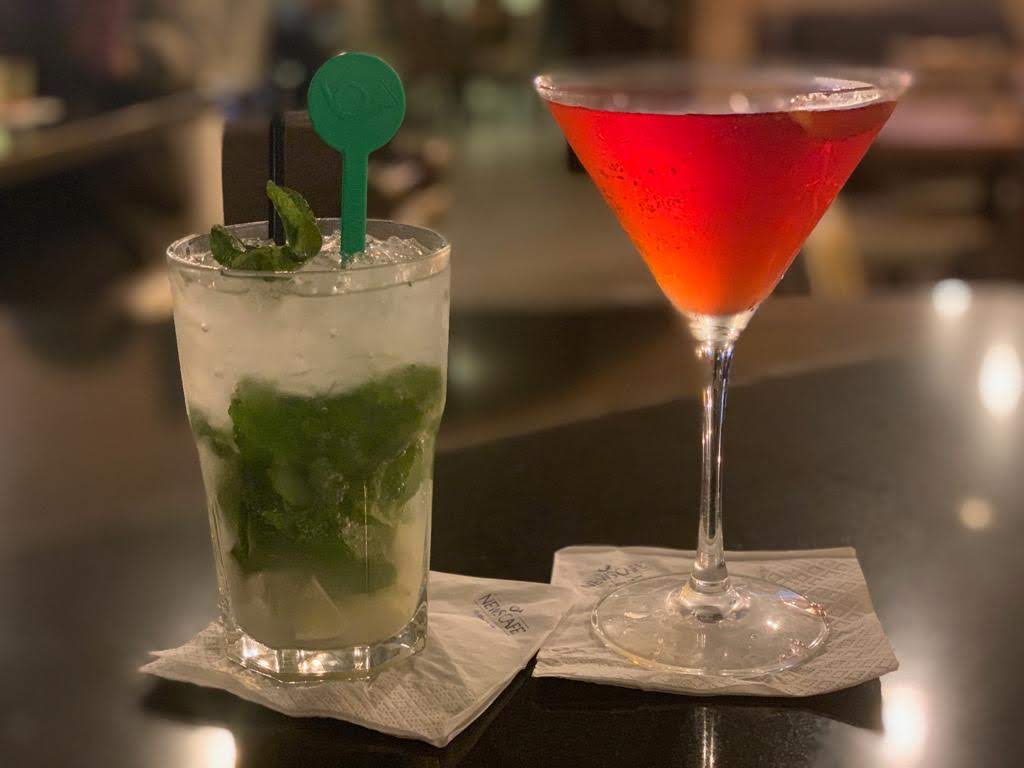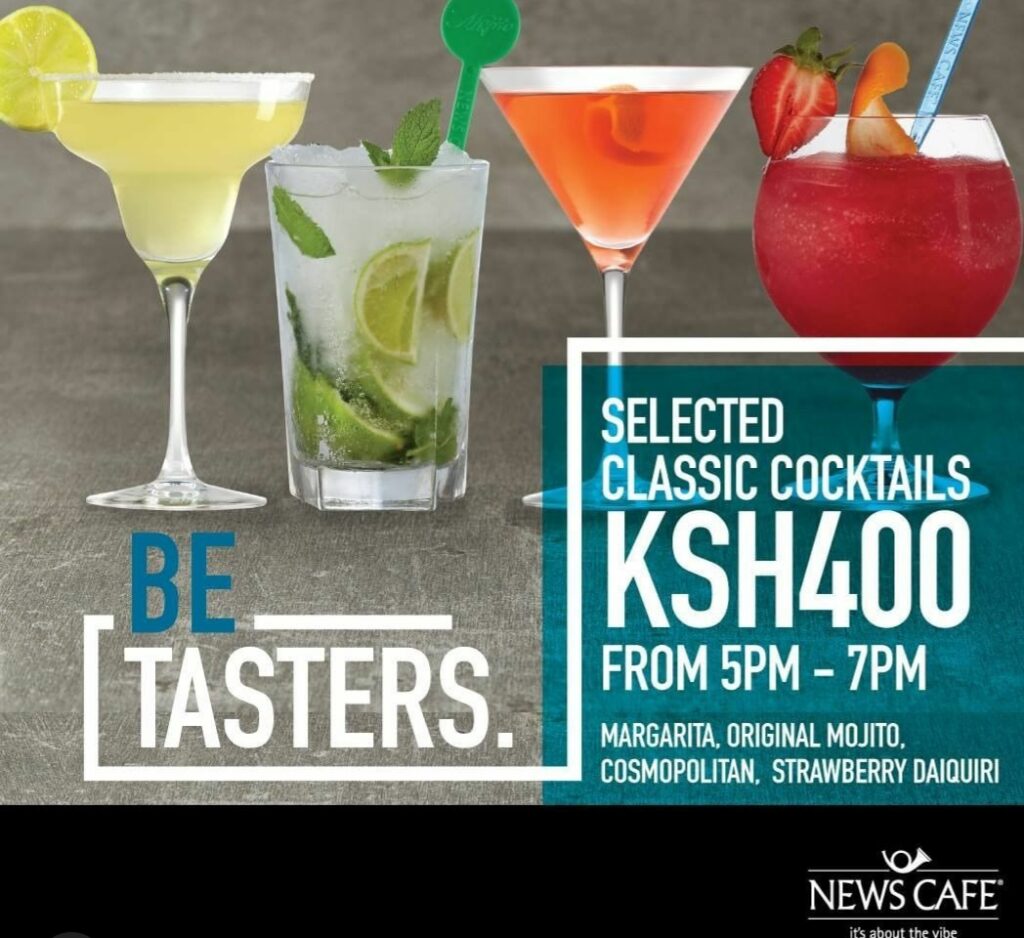 Brew Bistro Kenya
They have two locations. One on Ngong Road at Piedmont Plaza and the other in Westlands, Fortis Towers. Their happy hour runs from 5-7pm everyday. Be sure to taste their long island and the cosmopolitan cocktail.The happy hour also applies to their crafted beer.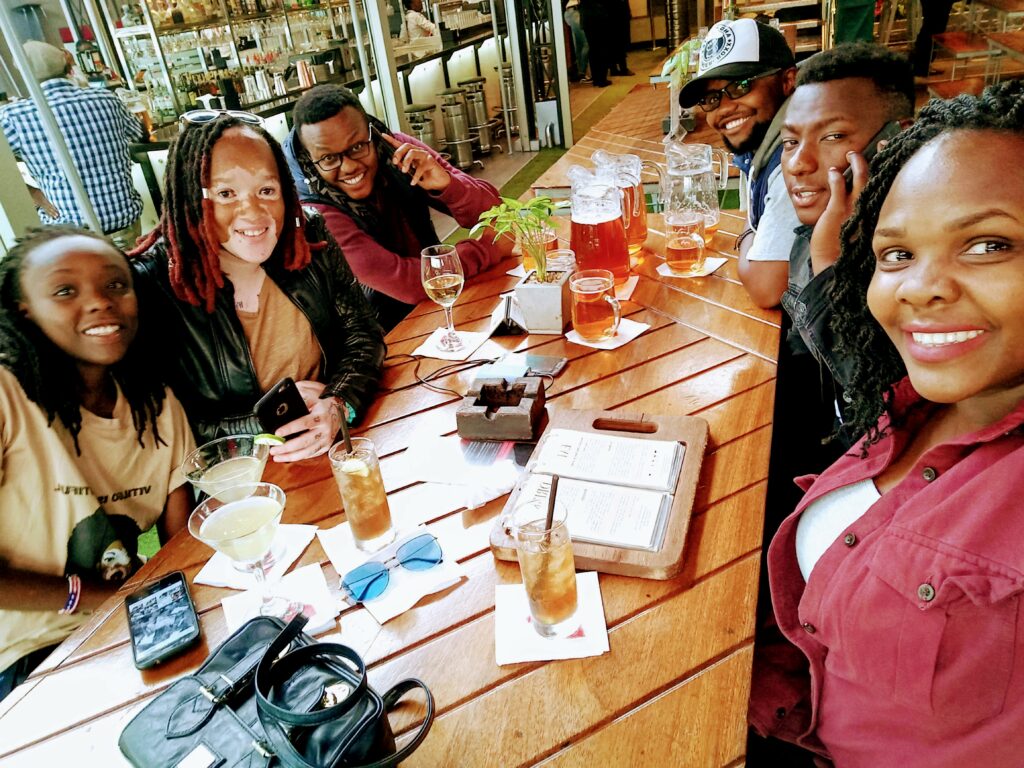 They only sell their crafted beer, shots, cocktails, wines and bottle service. You won't find your local beer here. The cocktails range from ksh 700 to ksh 950.
This beautiful place on Wabera Street has great ambience and interiors that will make you want to go back each and every time. They have cocktails that go for ksh 500 during happy hour which runs everyday from 4:30 – 6:30pm.
Be sure to try out their long island, safari seven and the mexican standoff.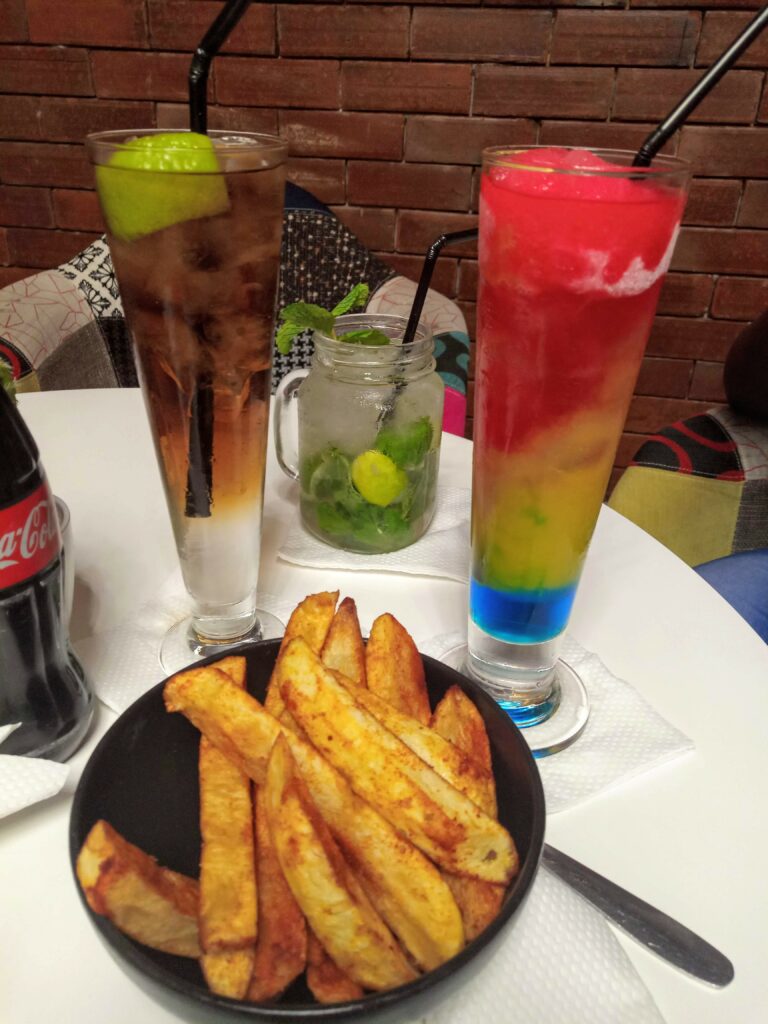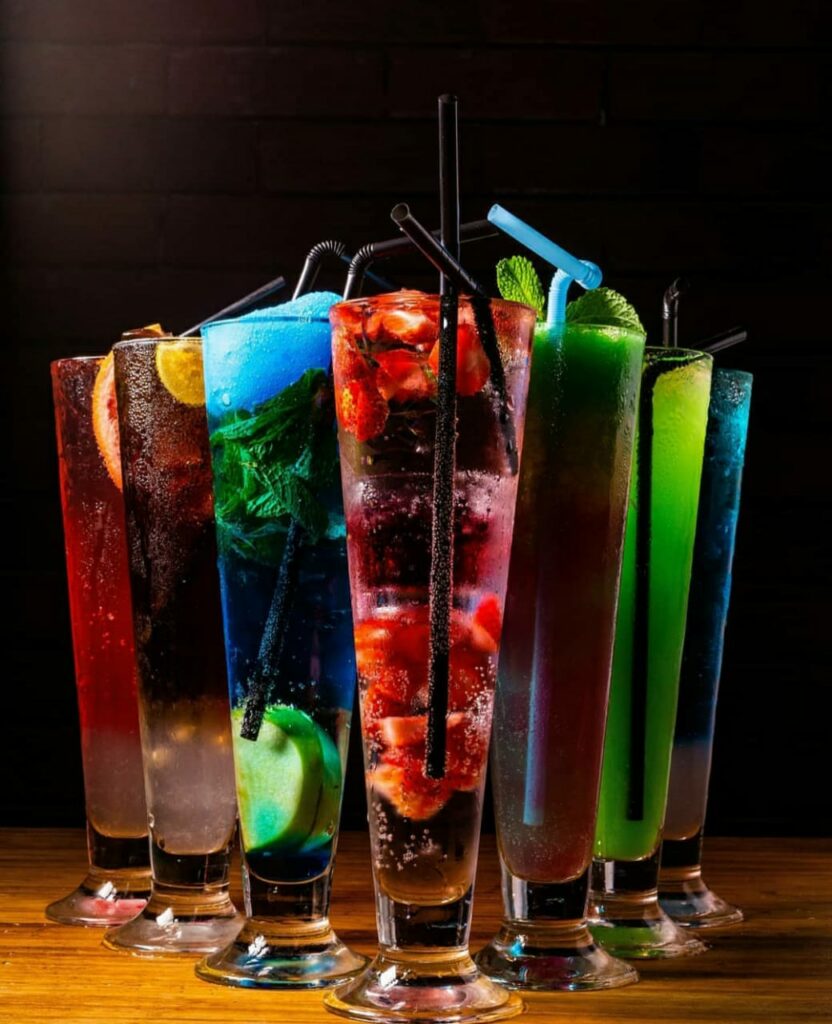 This one is located on Mombasa road just opposite the big Airtel building. Enjoy your cocktail with the view of Nairobi National Park. They normally have live bands entertaining their guests so if this is your kind of vibe, feel free to check them out.
Their cocktails are worth a try and they have happy hour from 4-8pm everyday with reduced prices on cocktails.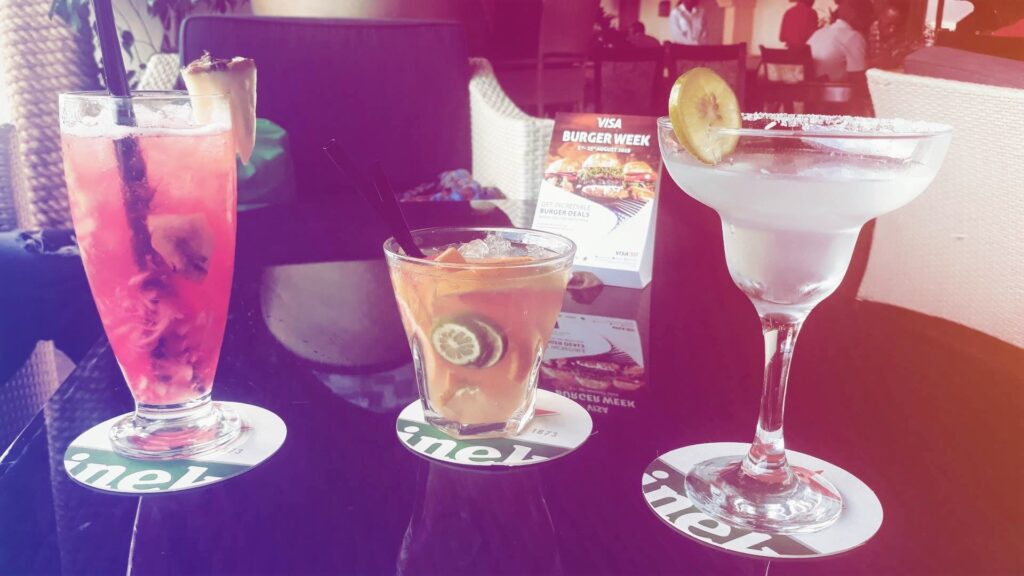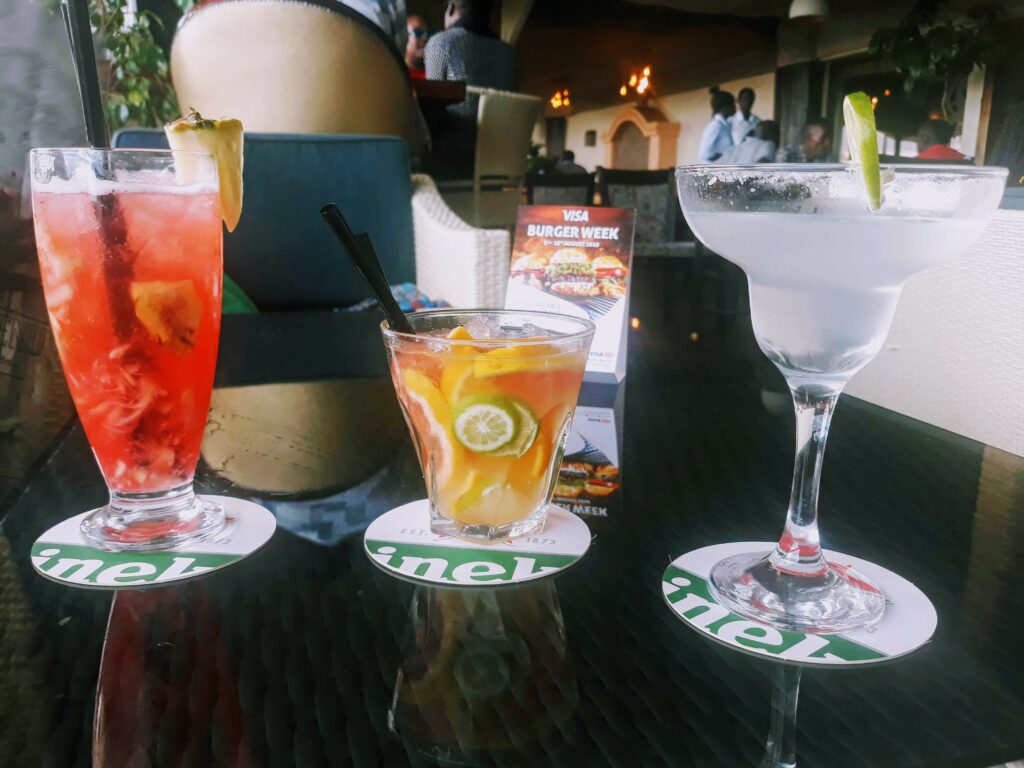 Mwendas
Do you even love cocktails if you have not been to Mwendas? My curiosity took me there to find out what the fuss is all about. It is located at Utalii House just near GPO. The place is not quiet big and so it gets full very early as everybody wants to get the best spot.Their cocktails range from ksh 300 to ksh 420. The names will have you wanting to try all the cocktails. PG 21.
Now you won't feel left out if you miss the cocktail festival. The places I have mentioned above won't disappoint. If you have been to any of the above places, please share your feedback. Also inform me of other place I should check out.
Welcome to December!!!!