A lot of options come up when you search for "where to stay in Eldoret". These accommodation options range from hotels, Airbnbs, hostels, camps, guesthouses, lodges and even motels. Depending on your budget and the kind of traveller you are, there is something for everyone. Here are my top 5 recommendations.
Find out: What kind of traveller are you?
The Noble Hotel
I spend four nights in this 3-star hotel and I can't stop reminiscing about my stay there. Their service is of a 5-star hotel. A 30 minutes' drive from Eldoret International Airport got me to this beautiful, serene, quiet place, 3 kilometers away from Eldoret town.
I spent my stay in their executive room which is well equipped with a King size bed with a mosquito net, a flat screen TV, two seats and a small table, blow-dryer, a robe and sandals, a study area and a kettle with water, tea bags/coffee and sugar.
The room goes for Kshs. 9,200 for a single traveler and Kshs. 13,600 for a double occupancy on full board. The executive suite also has a lounge on the ground floor where you can have a meeting with your guests and the upper rooms have a spacious balcony with seats and a table.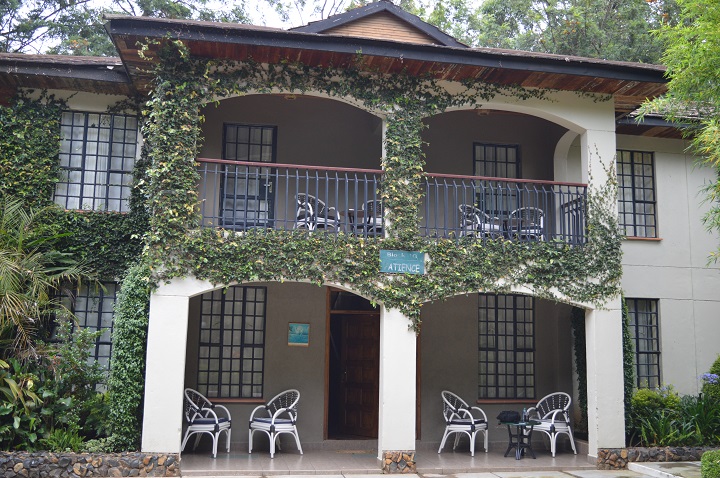 Read also: Fun Affordable activities to do in Eldoret.
The path from my room through the parking lot to the restaurant felt like a walk down the aisle. The well-manicured grass, the green fern palm trees, birds chirping, and the beautiful flower gardens all made me feel like a bride been serenaded. The gardens as I came to find out, are actually hired out for wedding photo shoots and parties.
At the breakfast area which is just outside their Brick bar, is where our buffet breakfast was being served. This was my favourite meal of the day as everything was freshly prepared especially the matumbo, my sunny side up eggs, and the tea. A walk-in guest can enjoy the unlimited buffet breakfast for just Kshs. 1,200.
As you move from the breakfast area for a morning walk to burn out the many calories, you come across the two swimming pools and the gym. I loved my morning walks as I could access the other side of the hotel where they have the standard rooms in this tall apartment building next to their gift shop near the reception area.
In the evening after a long day in the field, my go to place was the Brick bar counter for a glass of wine and good music. I commend the staff for the patience with the patrons who after one too many become hard to handle. Read more details here.
Naiberi River Campsite & Resort
Everytime I think of Naiberi, Flintstones the animated sitcom pops up in my mind. It is like going back in the stone age period but with luxury.The modern day stone cave restaurant was my favourite spot, with a fireplace and enough room for a pool table and a spectators' sitting area.
Their accommodation options are camping, dormitories, log cabins and executive rooms. The verandas at the log cabins are perfect for sun downers and some bird watching.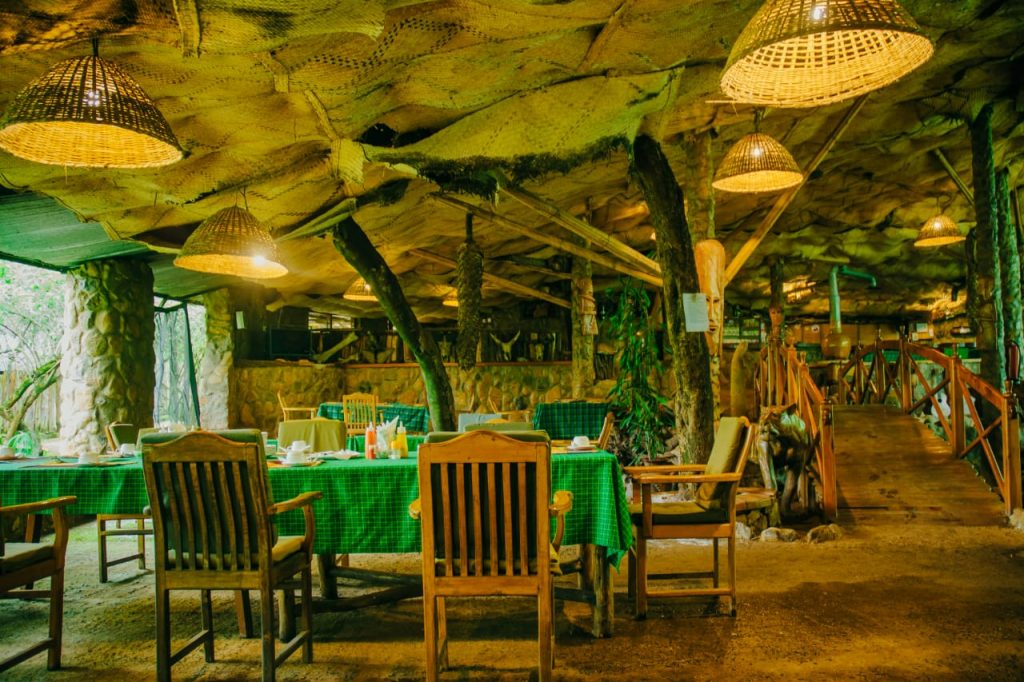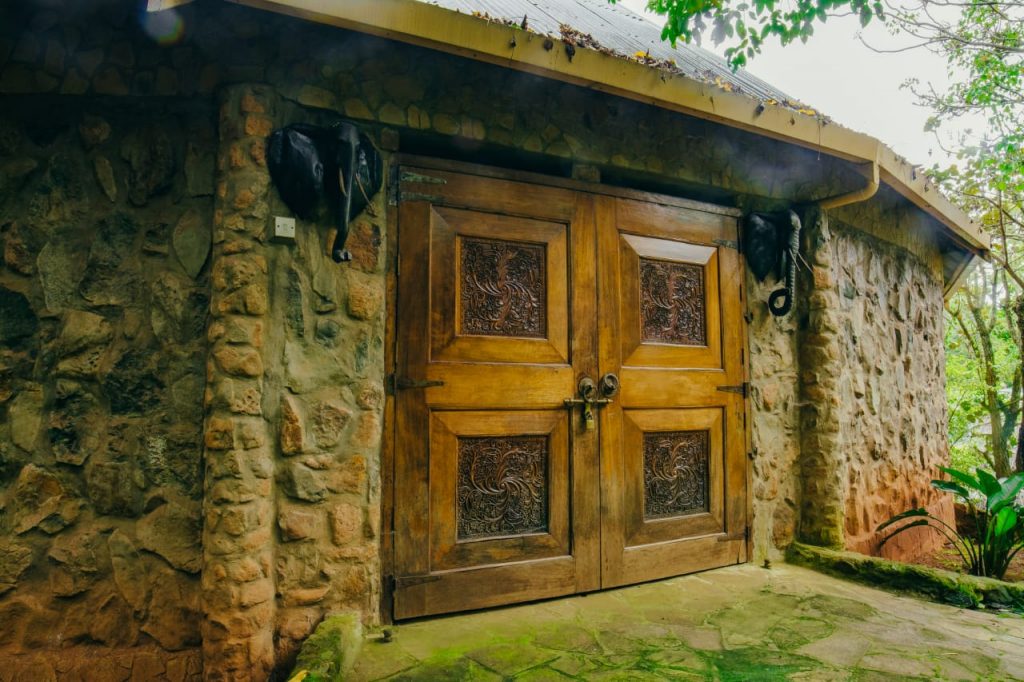 Another beauty to this place is their swimming pool.The water seems to originate from the rocks making it look like a natural pool. A few seconds from the pool is the Naiberi river where you can go for a swim or fishing or enjoy a nature walk through the forest. For more information click here.
Poa Place
I got to visit this place for a dinner and all I can is "this is the home of Kenyan meals". It is Eldoret's premier travel spot. I enjoyed the Managu, kuku kienyeji brown ugali, and the famous signature Mursik from the Kalenjin community.
They have 2 bars, 3 restaurants, and 3 conference rooms. You can get accommodation in one of their luxury tented cottages or even in their presidential suite. They have an outdoor swimming pool, a garden and children's playground thus favorable for families too. Read more here.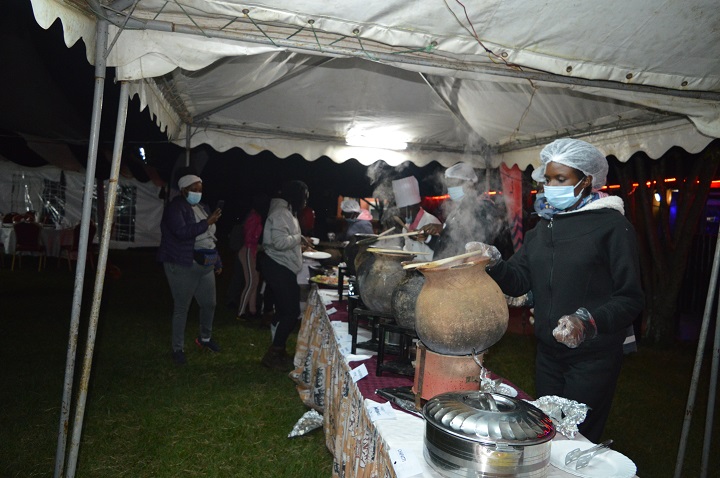 Samich Resort
For marvelous breathtaking views, serene environment and comfort, head down this 15-room resort. The well manicured green grass will have you feel like you are just laying in a fluffy comfortable bed with a view of Kerio valley.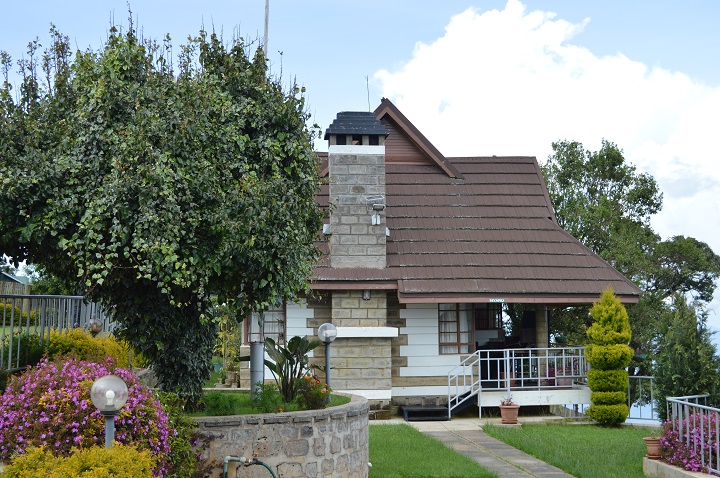 The field is very ideal for a picnic and/or sundowners. The house is designed in a way that, no matter where you are seated, you get the amazing views. It is perfect for families, friends and even couples who are looking for memorable moments and best travel experiences. They also offer their services to walk-in guests so it is not a must to spend a night there. For more details click here.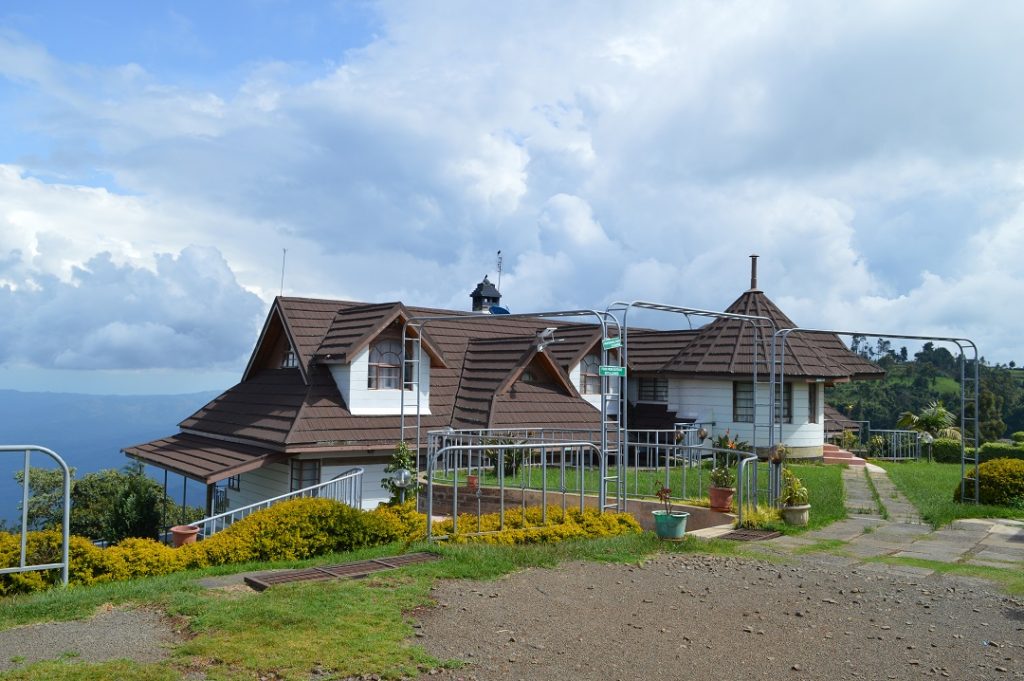 Also read: Where to go for affordable swimming in Nairobi.
Boma Inn Hotel
Arguably the most popular hotel in Eldoret, Boma Inn offers luxury accommodation in their 68 deluxe rooms with a traditional African touch. Most of, if not all the proceeds from the hotel go to fund the Kenya Red Cross Humanitarian course. They are doing a great thing to promote travelling for a purpose. The hotel is well equipped with a spa, sauna, jacuzzi, state of the art gym, restaurant and an outdoor pool. Read more details here.
Starbucks
Yes, there is a starbucks in Eldoret! Though it is not one of the multinational coffeehouses, it is one of the easy to spot and affordable hotels in Eldoret. The white tall building on the side of the road with green writings is hard not to spot. It has a total of 146 rooms which include 45 twin rooms, 46 single rooms, 5 all en suite rooms, 1 VIP room, 5 deluxe rooms, and one Governor's suite. The hotel is ideal for leisure travellers and business travellers due to its close proximity to the town center and its pricing.
With the above recommendations, there is no reason for you not to be packing your bags for your next adventure in Eldoret. Also, there is plenty to do there. My instagram shows it all.
Check out all the fun and affordable activities to do in Eldoret.