Today I am celebrating two years since I started my travel blog. It has been an amazing journey of exploring and learning new tips and tricks about affordable travel. And to celebrate this milestone, today I will share with you tips on how to get free or affordable accommodation while travelling.
When people think or hear about travelling, what comes in mind is that a lot of money is going to be spent, especially on accommodation. People just assume that when you travel, you must sleep in a hotel. That is always the mindset and I can't blame anyone who thinks like this because hotels are the most commonly known places that offer accommodation to travellers.This article is aimed at changing that mindset and give alternative choices on how and where to find free or affordable accommodation when travelling.
Backpackers Hostels
Backpacker hostels are the most affordable types of accommodation you can get especially if you are going to be travelling for a long time to different areas. As the name suggests, backpackers are ideal for backpackers but can also be good for any traveller who doesn't want to overspend on accommodation.
Backpackers hostels have shared rooms with bunk beds(double deckers) but you can choose to have a room that has a single bed for a slightly higher price. The most common ones especially in Kenya are Distant Relatives in Kilifi, Milimani backpackers and Manyatta Backpackers. Most of this places offer free breakfast. If you want to find good hostels wherever you travel to, make sure you down the Hostelworld app or visit their website as they will link you to the best hostels in wherever you are travelling to.
Guest Houses/Lodgings
Another way to save on accommodation is to use guesthouses. They offer a better ambiance compared to hostels. Lodgings typically provide you with a self contained private room with either a single or double bed. Depending on the budget, some come with a television set and others don't. Most guest houses provide bed and breakfast. They are like cheap hotels.
This for me has been the most ideal alternative form of accommodation especially for group travels. It is also ideal for solo travellers. Airbnb is an online platform that connects travellers to finding their ideal accommodation type and host. People register their houses on the website, then the travellers can choose whichever house appeals to their taste and price range. You can choose to book a whole house or just a room in a house depending on your needs. If you are also looking to make some extra cash from that extra room you have in your house, you can register as a host.
Read more : Where to stay when in Naivasha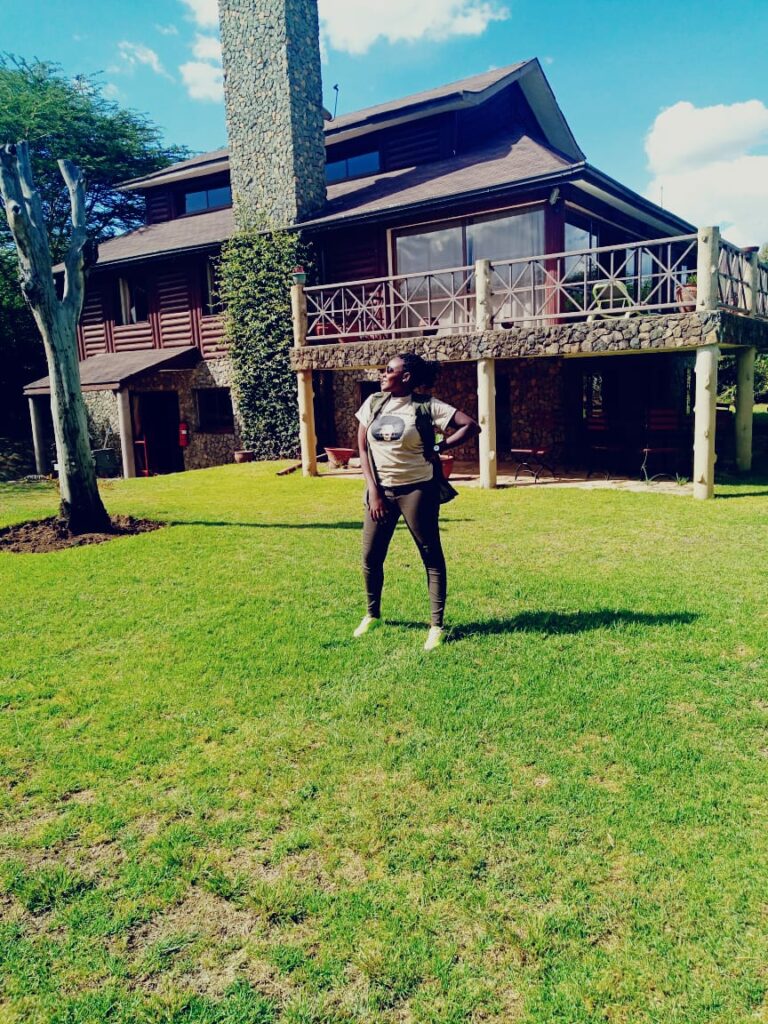 Couchsurfing
Couchsurfing is a homestay and social networking app you can download on your phone or access via their website. It is a gift economy whereby the hosts are not allowed to charge any amount of money for offering accommodation. Hosts are to offer free accommodation. For you to find a host, you have to use the app and state your travel dates. Whoever feels like hosting you, will respond to your post and from there you can exchange contacts and plan your trip. Always get two or three hosts just to be on the safe side just in case one of them decides not to show up on your arrival date.
If you are daring enough, this is a great way to get free accommodation when travelling. Be sure to only choose verified users so as not to fall for scammers. The app is also useful when you want to meet the locals as it has a hangout section where you can plan an event and meet people. I used this app to meet fellow couch surfers when I was in Uganda.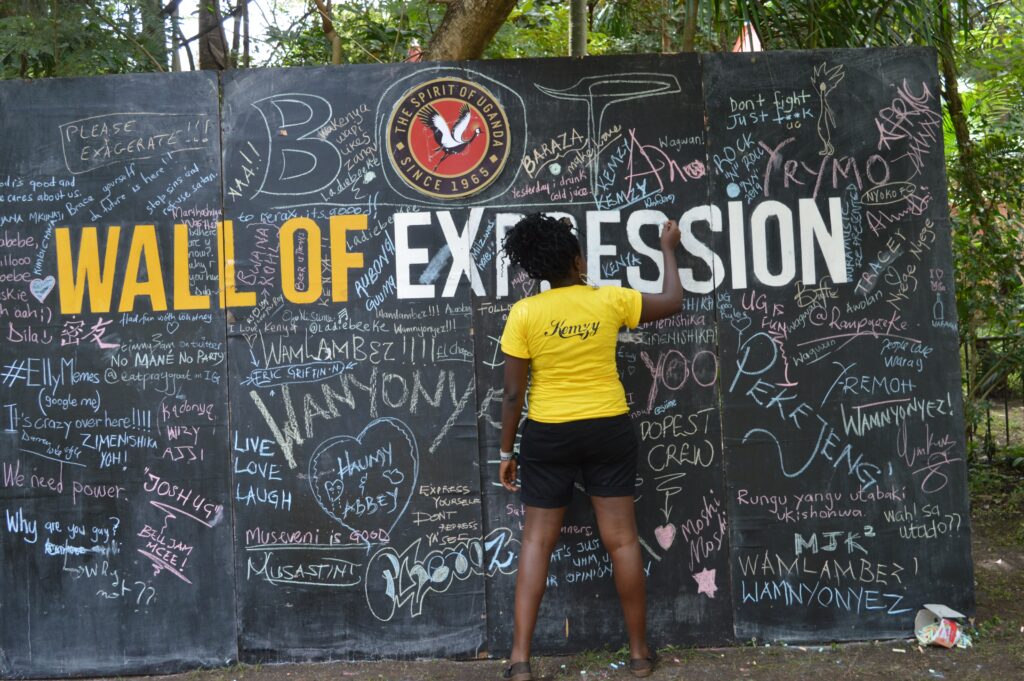 Read more : Nyege Nyege Festival in Jinja, Uganda
Volunteer
Another alternative way to get cheaper accommodation is through volunteering. Some hostels offer free accommodation to people who help them to clean or even cook meals. You can also volunteer in farms to get free accommodation when travelling.
Apart from hostels and homes, you can also volunteer to teach English or any other foreign language to the locals for free accommodation. Sell your skill and get paid in accommodation.
Camping/ Glamping
Great idea for group travel. I can't picture myself camping alone in the middle of nowhere. Camping is better when done by a group as you can have bonfires and conversations under the stars.
Glamping is just glamorous camping. Instead of sleeping in a sleeping bag or that tiny mattress, glamping comes with a bed and a self contained room but the roofing is a tent.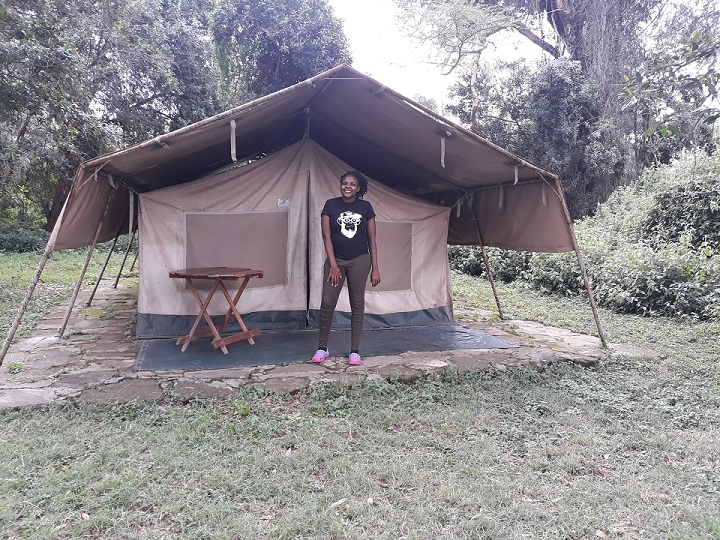 Related article : My glamping experience in Kenya
House/Pet sitting
House sitting is where a person leaves their house for a period of time and they entrust it to someone to stay there and take care of it. They can pay the house sitter in cash or in kind depending with their agreement. The house sitter is given responsibility of maintaining the house clean, take care of the pets and/or readdressing emails. Just do what the owner would normally do to keep the house in a good state. There is a site that connects house sitters and pet sitters to the home owners. This is an awesome way get free accommodation and make money while at it. There is a house sitting app and website.
Home exchanges
Another form of free accommodation is home exchange. This is typically house swapping. There is also an app called Home Exchange that helps people find other people who want to swap homes when you become a member. The app works in a way that if you travelling to Berlin, you enter your travel details and whoever is willing to swap houses will comment. You can stay at a Member's home who won't stay at yours.
Homestay
It is a form of accommodation whereby a traveller shares residence with a local in a country where they are travelling to. I have found this more ideal for students who go to study abroad and they are given a host family to stay with during their studying years. It is also applicable to travellers as it gives you the authentic holiday experience when you are with a local who can help you navigate the area better. The host helps you settle in. The app and the website is called Homestay.
Workaway
Workaway as the name suggests means working while away. Simple like that. It is the world's leading community for volunteering, working and cultural exchange. It works in a way that you offer an agreed amount of time per day helping out your host do some work in exchange for accommodation or food or both.
There is a Workway website where the hosts register their information,the type of accommodation they offer, the kind of volunteering they need and what kind of person they are expecting. Volunteers also do the same. When you find what you are looking for, you reach out and plan for the exchange.
Friend hosting
Your network is your net worth really comes in handy in this situation. Imagine if you had a friend in every country in this world? That would be super amazing as you would have a host everywhere. Our friends also are our assets and they come in handy in such situations. Instead of paying accommodation in a hotel or anywhere else, a friend can host you. This can be free or in exchange for something like helping with house chores or split the bill when it comes to shopping.
With the above, I believe we have more reasons to explore the world and not give ourselves excuses about it being expensive. Where there is a will there's a way.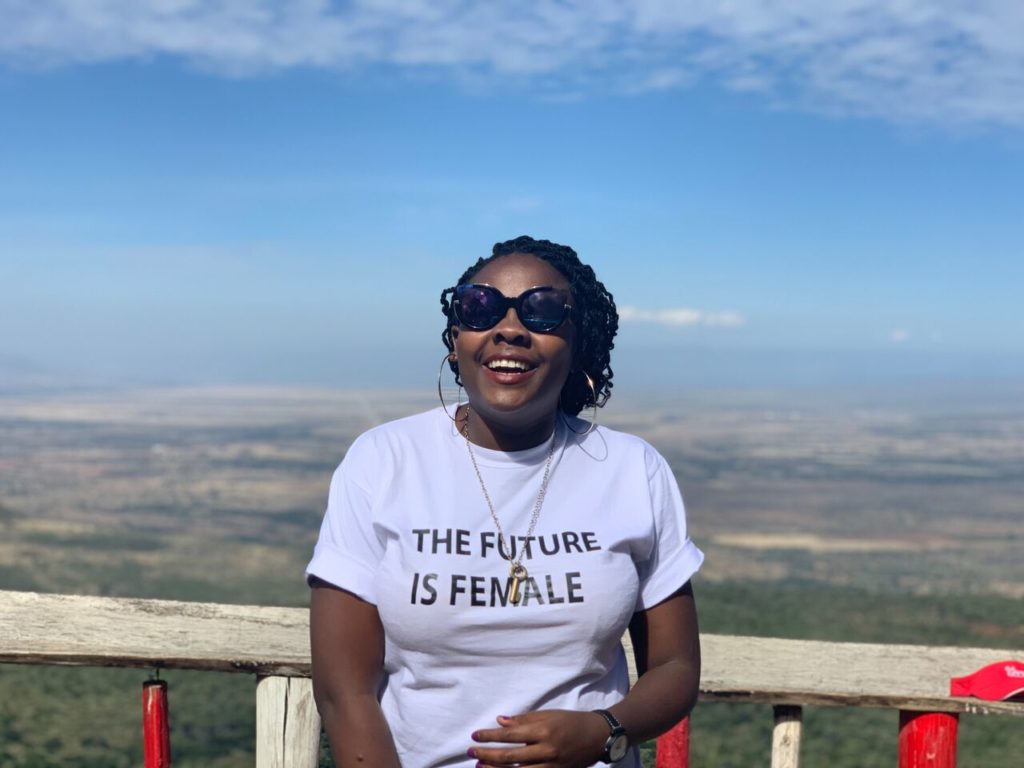 HAPPY 2ND YEAR ANNIVERSARY TO MY BLOG.THANK YOU FOR YOUR CONTINUED SUPPORT!!!!
#travel #explore #girltravel #solotravel #justdoit