Naivasha is one of the most visited places in Kenya especially during weekends and holiday seasons. It has a range of camps and also hotels which offer amazing services in terms of accommodation, food and experience from one star to 5 stars. You can get a place you need for any budget you have. All you need to do is to just research about the places which offer what you want.
Also read: Where to stay in Eldoret
In my past travels I have stayed in quite a number of places in Naivasha ranging from being hosted at someone's house, camping, sleeping in cottages, bandas, airbnb and sleeping in a hotel. My favourite places in no order are as follows.
Great Rift Valley Lodge and Golf Resort
This is one of the most ideal places to visit. The place is really beautiful with a range of beautiful scenes and a variety of accommodation choices. They have single rooms, villas, suites, quadruple room and my all time favourite is the 3 bedroom houses. The Lodge offers 21 twin and nine double rooms, all with private balconies overlooking the spectacular expanse of the Rift Valley.
If you are a large group, I would recommend the houses because they are really spacious and they can accommodate up to ten people i.e 4 people per room in double beds. It is also more economical as you will divide the cost amongst yourselves. The houses per night range from 22,000 to around 30,000 shillings. Divide that by ten, you pay around 2,000 to 3,000 per head which is actually worth it.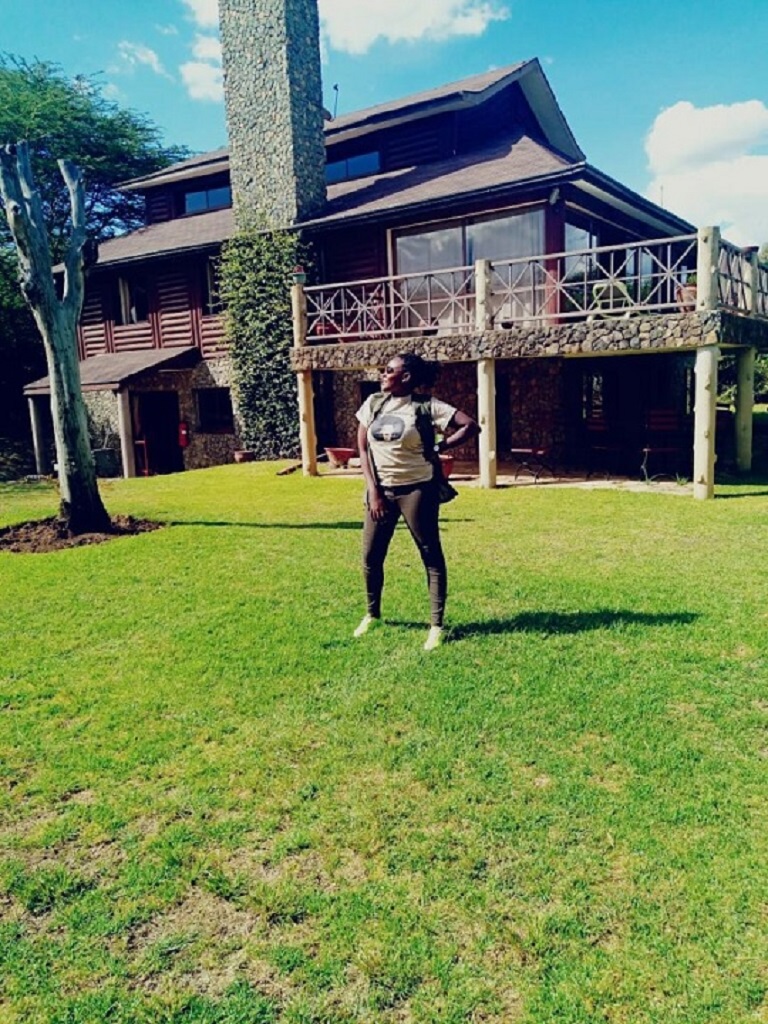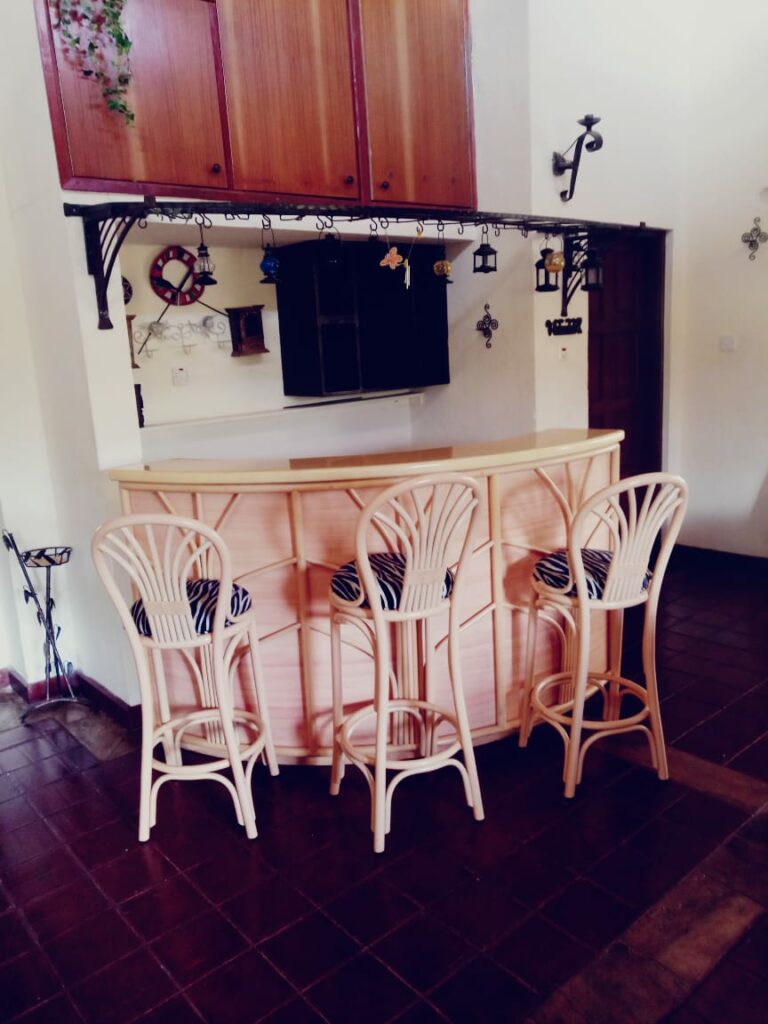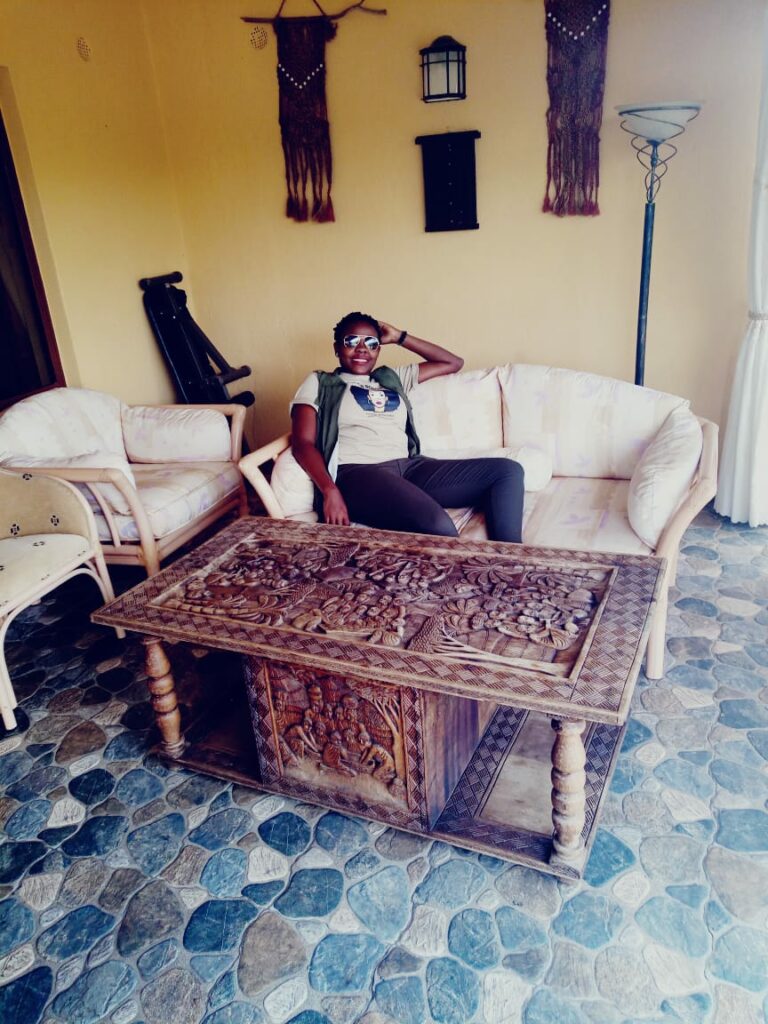 The place has a nice swimming pool where you can go and swim anytime during your stay there.
Read more: Where to go for affordable swimming in Nairobi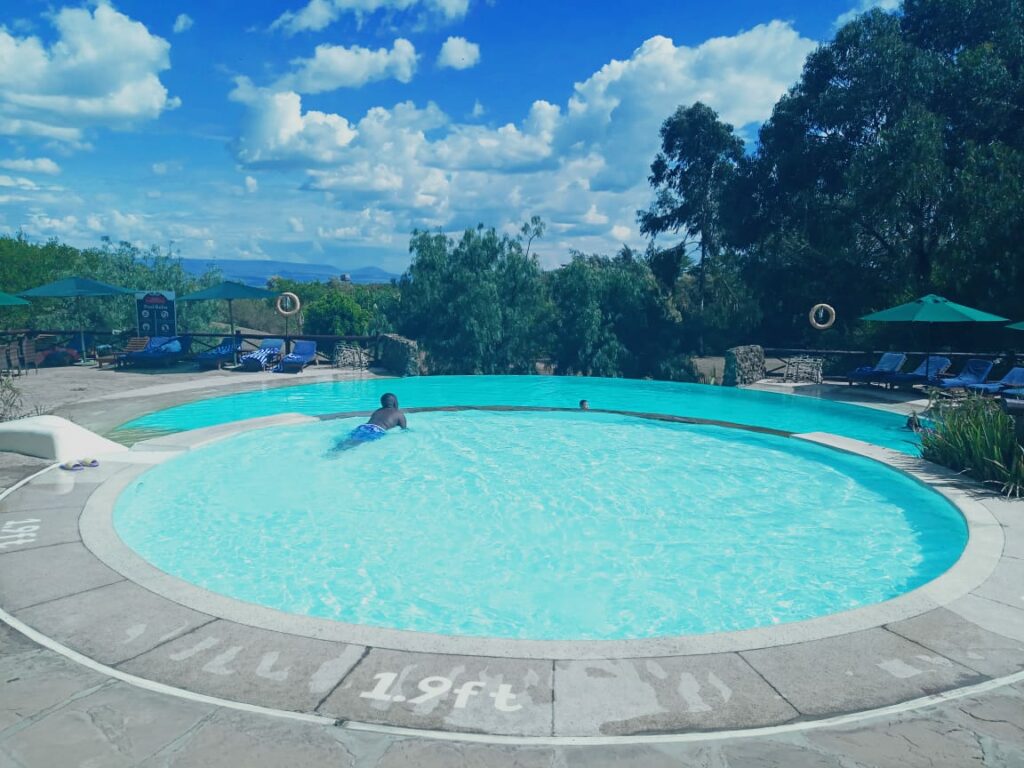 They have a fine restaurant and bar area so all your hunger problems are fully sorted out.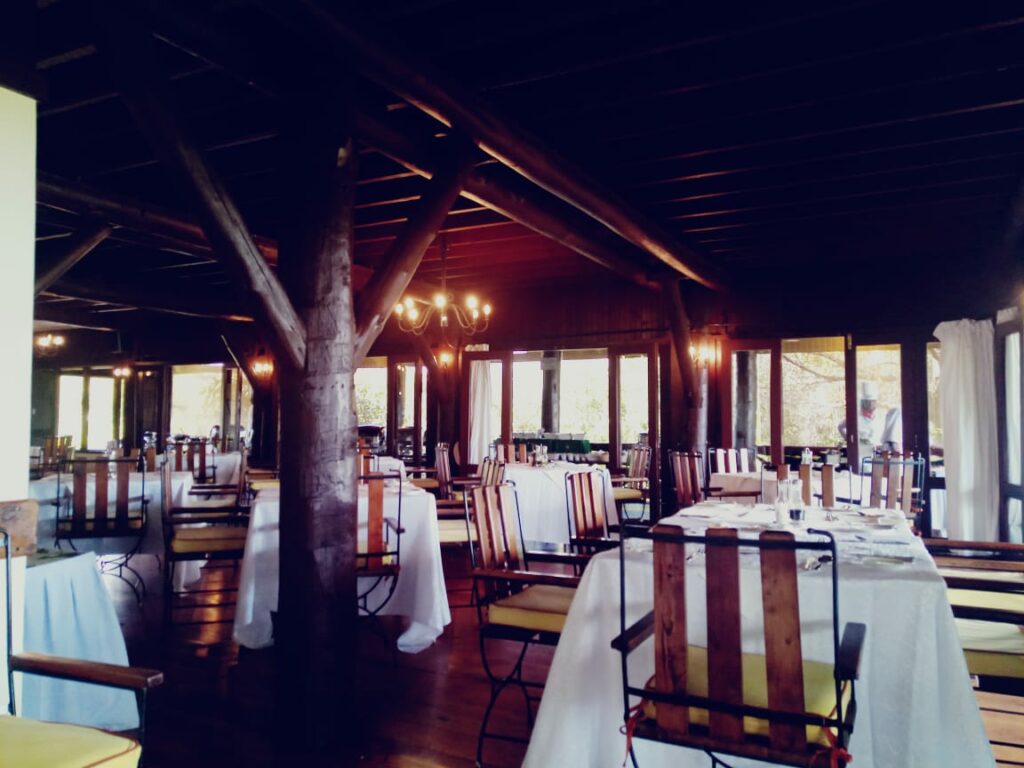 For my people who know how to play golf, they got you covered with an 18-hole championship golf course. The golf resort is famous for having the longest holes in Kenya. You can also play tennis and go biking too. I totally loved the beautiful green scenery the place offers.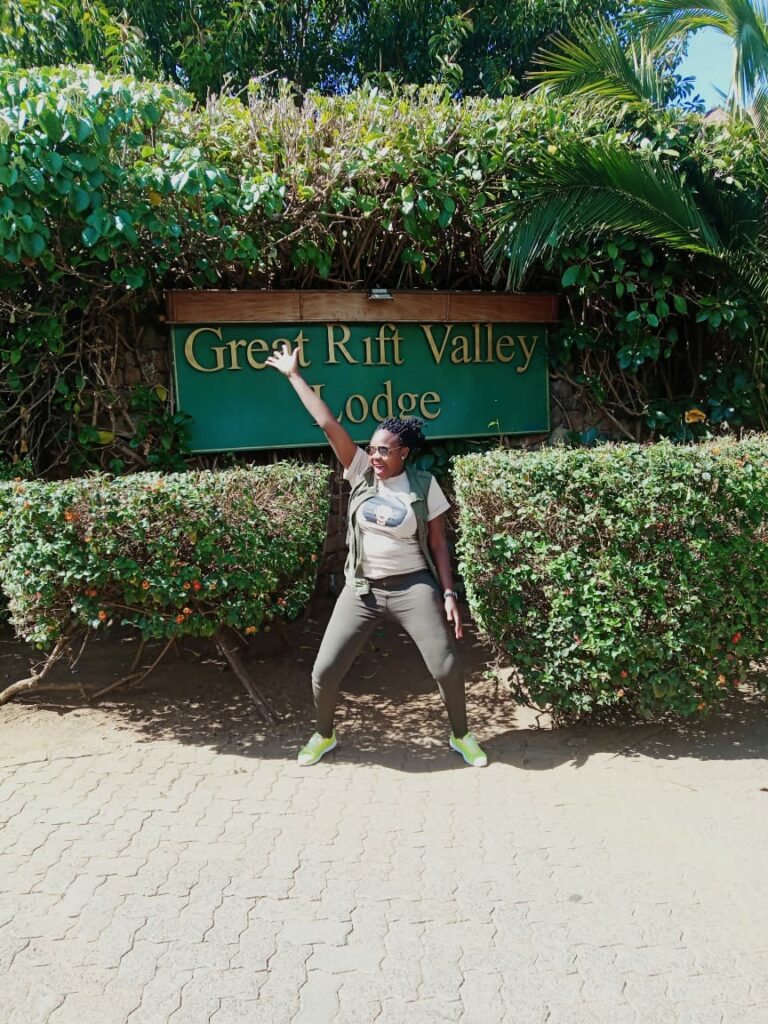 You can also spot a few animals like zebras,gazelles if you are lucky you might spot a giraffe.The place offers free WI-FI, 24 hour room service!!! Worth every penny!!! check it out here.
Leleshwa house Naivasha
Leleshwa house is located a few kilometers after the Great Rift Valley Lodge and Golf Resort. You actually pass inside Great Rift Valley Lodge to get to Leleshwa house. They also have an airstrip that serves both places so you can also take a 30 minutes flight from Nairobi if you don't want a road trip.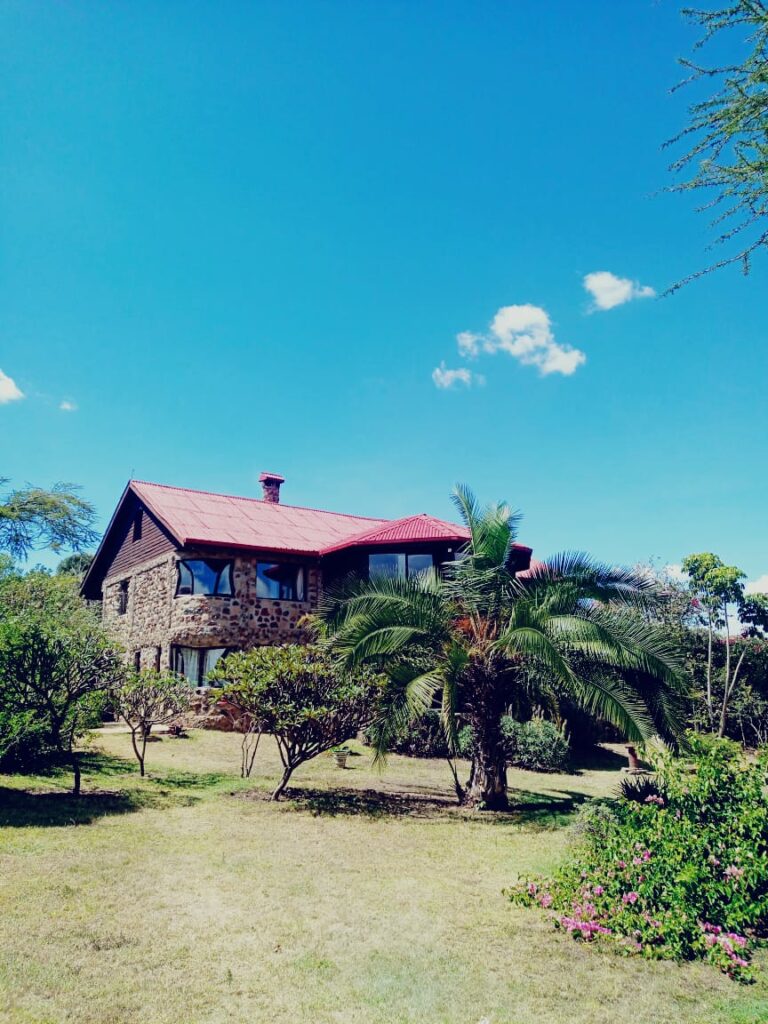 This was one of the most amazing places I have spent my weekend at in Naivasha. We were a group of 12 people.The main house has 4 bedrooms. Three of the bedrooms are all en suite and the remaining one just has a water closet.The main house has a fully equipped kitchen while the Makuti cottage is two bed roomed with king size four poster beds with en suite bathrooms and a lounge area.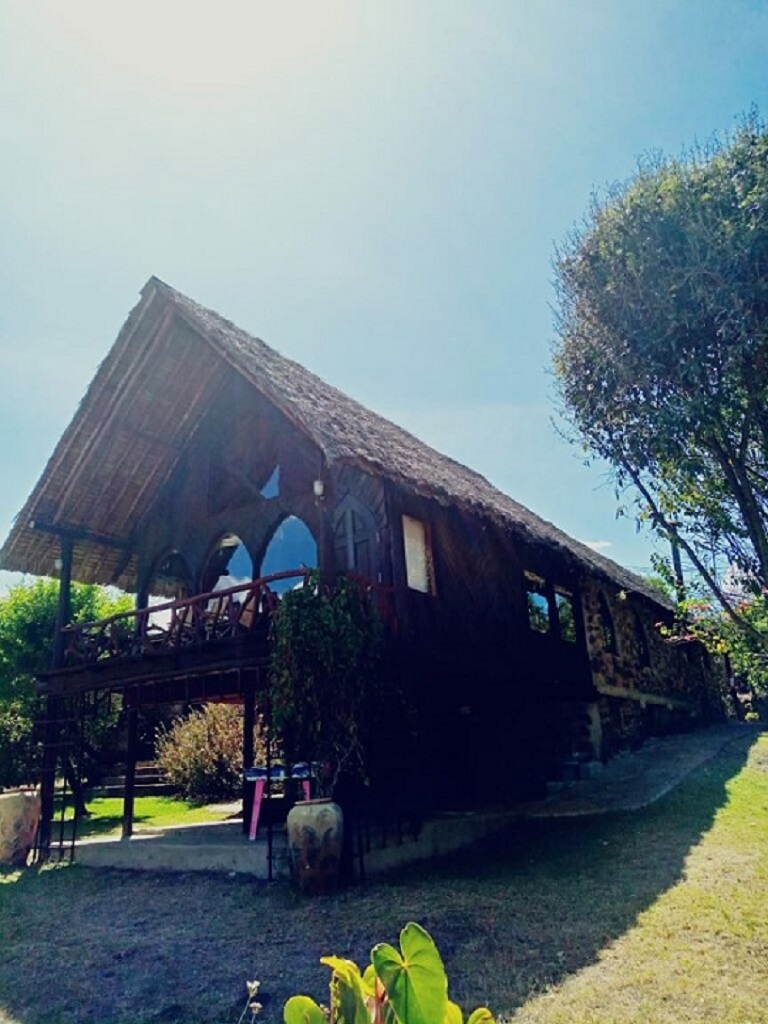 The Makuti cottage also has a six hob gas and electric cooker, microwave, toaster, electric kettle, fridge and freezer as well as TV, music system and fireplace. The house is self catering or you can have a chef prepare your meals for just 1,000 shillings per day which we found is more affordable, less time consuming and also very convenient. You just wake up and find your meals are ready. They also have someone who cleans the place up so everyday is the smell of new linen and towels!! They have a beautiful outdoor swimming pool and a lounge area/outdoor dining area. The views are amazing.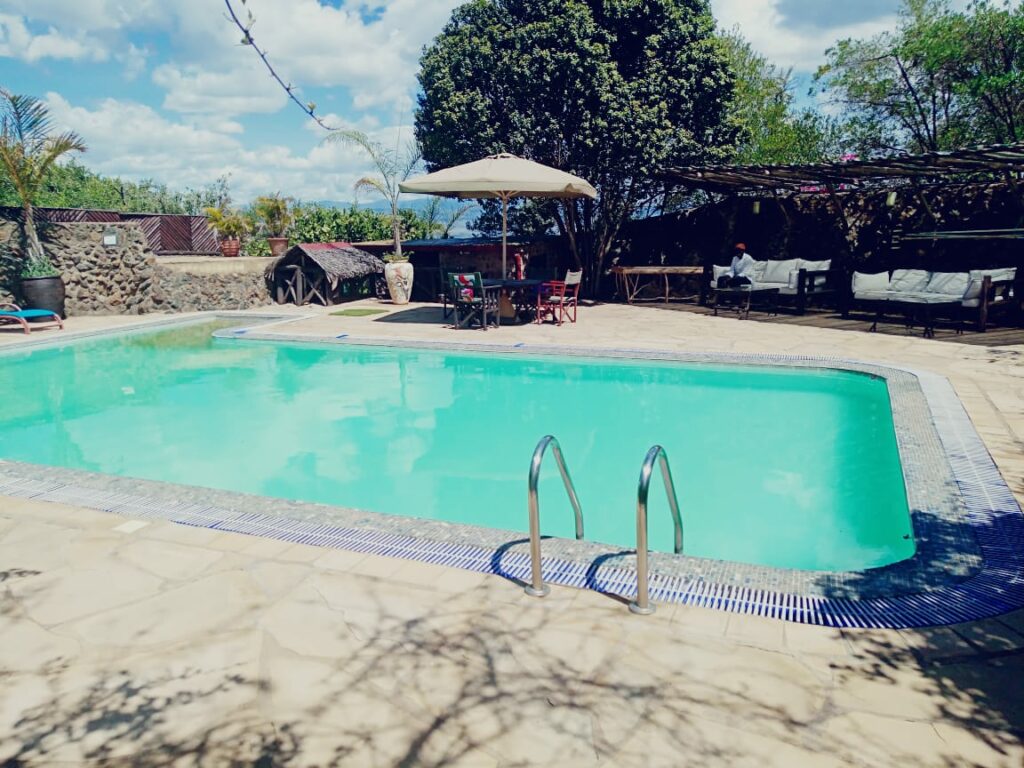 The houses have this traditional-modern setup that really cheers up your moods. When we arrived our host was so welcoming and she gave us 10 litres of free wine!!!! Who does not love free wine after a long road trip from Nairobi? We actually got lost while trying to get to the location but it was so much fun finding our way. Who wants just an hour's drive to Naivasha?? We actually took almost 5 hours to get to a location which could have taken us 2 hours!!! We were fashionably late as they say. Our booking was I think 20,000 shillings per night but currently I saw the rates are at 32,000 shillings per night on Airbnb. See here
Crayfish Camp
Have you even been to Naivasha if you haven't gone to Crayfish Camp? This has been like the hot spot for all the Naivasha travels. The camp is renowned for its excellent cuisine especially fresh Crayfish from Lake Naivasha. It was my very first camp to ever spend a night at while in Naivasha.
Accommodation comprises of self-contained cottages, modern tents of different sizes, vehicles and boat sleeping rooms as well as camping facilities. We went with the camping option which was 2,000 shillings per night for two people sharing. It is known as one of the best places to camp in Naivasha and it can accommodate upto 400 campers. It is at the shores of lake Naivasha so you are guaranteed a beautiful view and wonderful sunsets.
Crayfish Camp Naivasha has en suite rooms and non-self contained rooms.The cottages are luxurious double rooms and singles, all self contained. They are spectacular rooms within a short strolling distance from the bars, restaurant, lake and entertainment facilities. One can have a spectacular view of the Aberdares to the East and Eburu Hills to the North West. They have a bar, a club and a 24 hour restaurant for all your needs.
The place is also ideal for children. It has a large swimming pool with a baby pool.They also have other games for kids like the bouncing castle. You can go biking for 200 shillings,play pool and throw darts for 50 shillings each and also horseback riding for 700 shillings. A boat ride can also be organized on request.
Fisherman's camp
I think the management team for Fisherman's camp should give me a complimentary weekend stay for the many times I have slept in this place. DM your girl. I had written about this place and you can check out the post here.
Fisherman's camp is one of the most affordable camps to stay at in Naivasha. It is beautiful, spacious, clean, just at the shore of the lake, variety of accommodation choices, the list is endless. This place charges around 1,500 per night for two people in one tent or if you have your own camping gear you just pay 700 shillings camping fee. You can get extra firewood for the bonfire for just 250 shillings per huge bundle. Cycling is 800 shilling for the whole day or you can pay 200 shillings for an hour.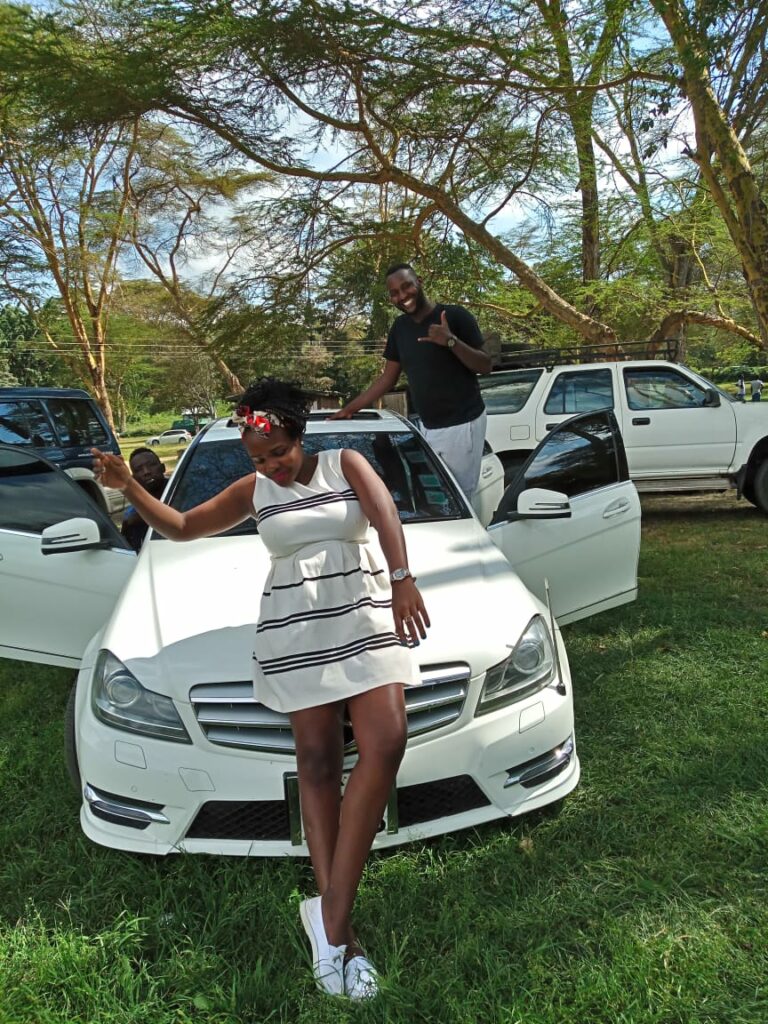 If you do not want to camp, you can sleep in the bandas on the upper side of the camp. They charges are from 5,000 to 12,000 shillings per cottage. The cottages can accommodate 3 to 5 people depending on the size. They are actually worth the price. They also have a bar/restaurant which is just directly opposite the lake so you can enjoy the views while eating. Boat riding for 7 people for an hour will cost you 2,000 for 30 minutes and 3,500 shillings for an hour. We opted for the latter. Value for money just 500 per person and you enjoy the scenery.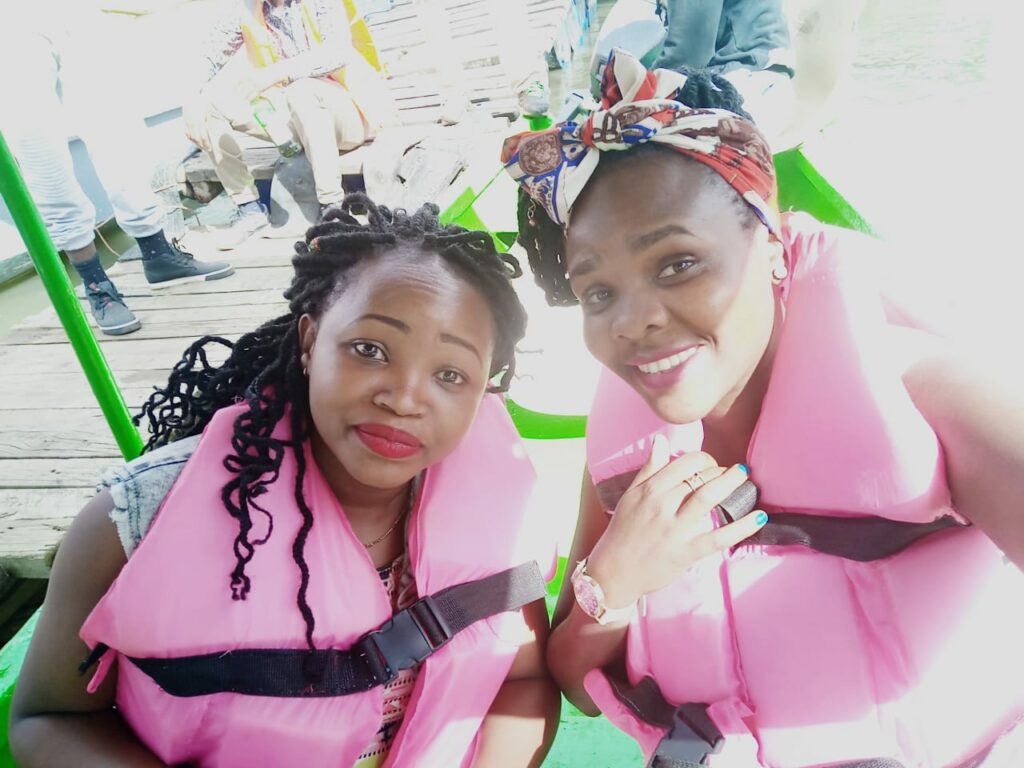 Oloiden Camp
The greatest secret in the rift valley. It is one of the most beautiful camps in Naivasha as seen here. Green,clean and neat grass, nice tents, beautiful scenery, fully stocked bar and an amazing restaurant.The bar terrace overlooks a still and serene Lake Oloiden which is just breathtaking. The place is also ideal for romantic weddings by the lake side.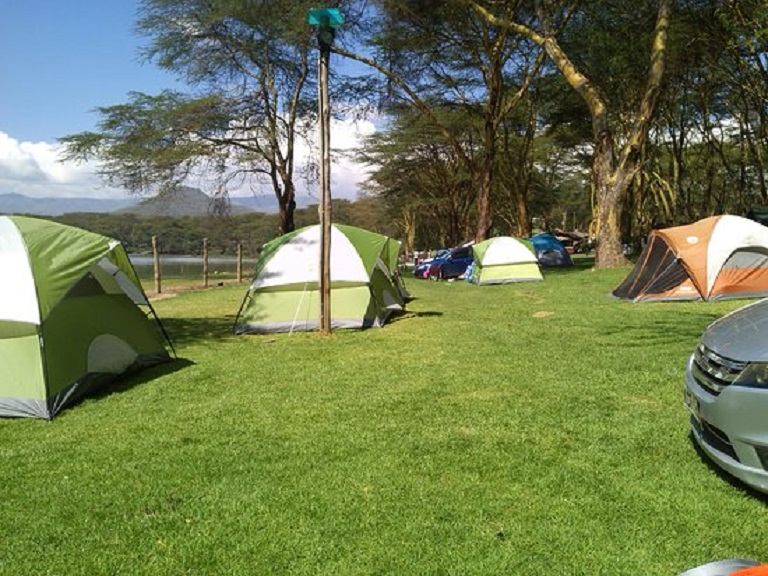 The prices for camping are as follows.
Picnic rate @ Kshs. 200 per person
Bedding
Ksh1,000 (mattress, bed sheet & blanket)
Tents
Quad tent @ Kshs 4,500 for 4 pax sharing 2 double mattresses
Kizingo tent @ Kshs 6,000 for 5 pax sharing 3 double mattresses
Jumbo tent? @ 8,000 for 8 pax sharing 4 double mattresses
Double tent @ 3,500 for 2 pax sharing 1 double mattress. They have other activities like team building, swimming, nature walk and also cycling at a fee.
Enashipai Resort and Spa
If you are planning to go to Naivasha as a solo traveller, a couple or as a group I got you covered. If you are on a luxury budget travel you can try Enashipai Resort and Spa. Their rates range from 19,500 to 30,000 shillings per single occupancy and 27,000 to 40,000 shillings per double occupancy. I have been there before for a dinner but I did not sleep there. Though I would recommend it for my luxury travellers.
Naivasha also has a very lit night life so find your way to Bubbles or some of the nightclubs and dance your troubles away. I loved the fish at Hippos camp, the traditional foods at Mother's kitchen in town and you can do some shopping at the Buffalo mall. Those into hiking, you can find your way to Hell's gate and have some fun. There are plenty of activities to do there.
Read more on Fun affordable activities to do in Naivasha.
Sereniti House
This self-catering bungalow in the heart of Oserian Conservancy in Naivasha is perfect for large groups. It is set on a 5 acre manicured garden with the view of Lake Naivasha and Lake Oloiden. The house can fit around 8 people, 2 people per room and it has a 2 bedroom cottage which can fit four more people. In total, it can comfortably fit 12 people. We really enjoyed our stay here.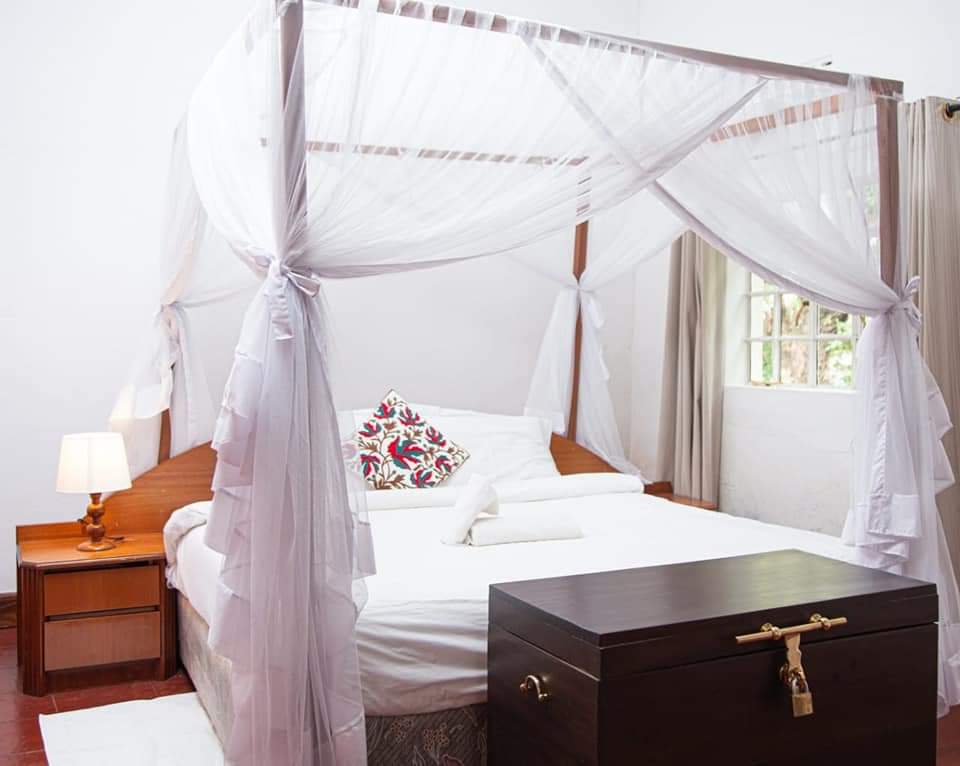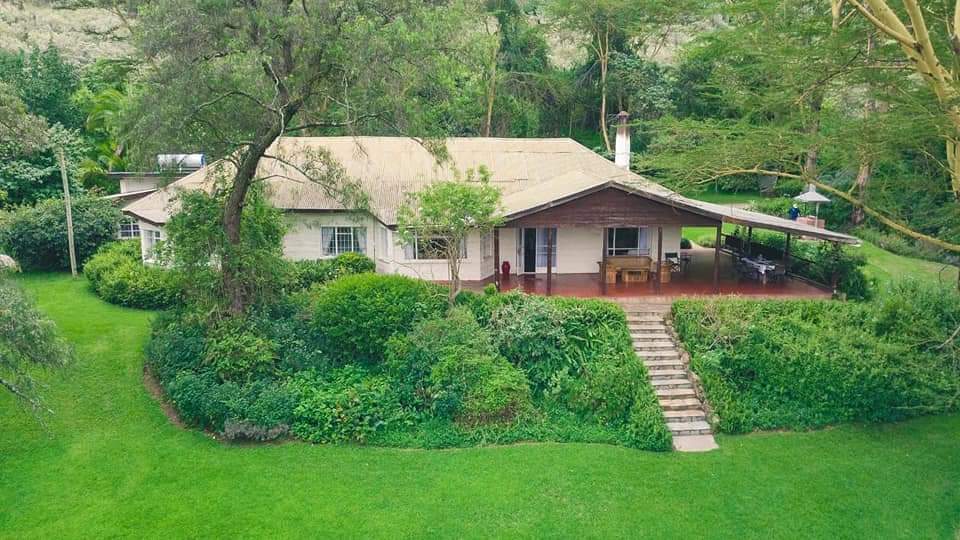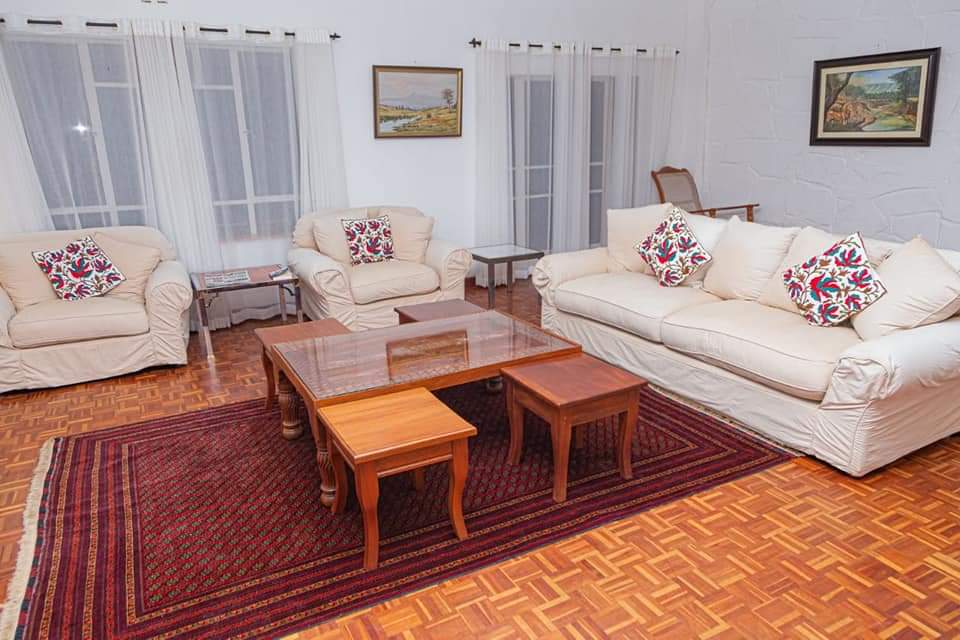 They have a cleaner and a chef who offer their services at a flat rate of Kshs.1,000 per day. Its close proximity to Olkaria geothermal spa makes it a perfect spot for an ideal getaway. It is about 30 minutes drive from Naivasha town and 15minutes to Hell's gate National Park.
You can do your booking through Airbnb for $300 dollars per day. That's roughly Kshs.30,000 per day but it is totally worth it and you can split the amount with your group.
Naivasha West Beach Camp
This is one of the places that I can highly recommend especially if you are looking for affordable accommodation in Naivasha. I stayed here during the WRC Safari rally and I can vouch for them. It is located 30km away from Naivasha town on the Moi south lake, just a few minutes from Oloiden camp. All their accommodation options are in either pitched tents, luxury tents or dorms. You can do your own cooking or book the place including meals. It is one of the cleanest and secure camp sites I have come across. They charge Ksh. 200 to access their pool.
Their camping rates are also very affordable. Camping with your own gear is Kshs. 500 and with their gear is Kshs. 3,400. They charge Kshs. 4,500 for single occupation in the luxury tents and Kshs. 7,000 for double occupancy on bed and breakfast. See their rates here.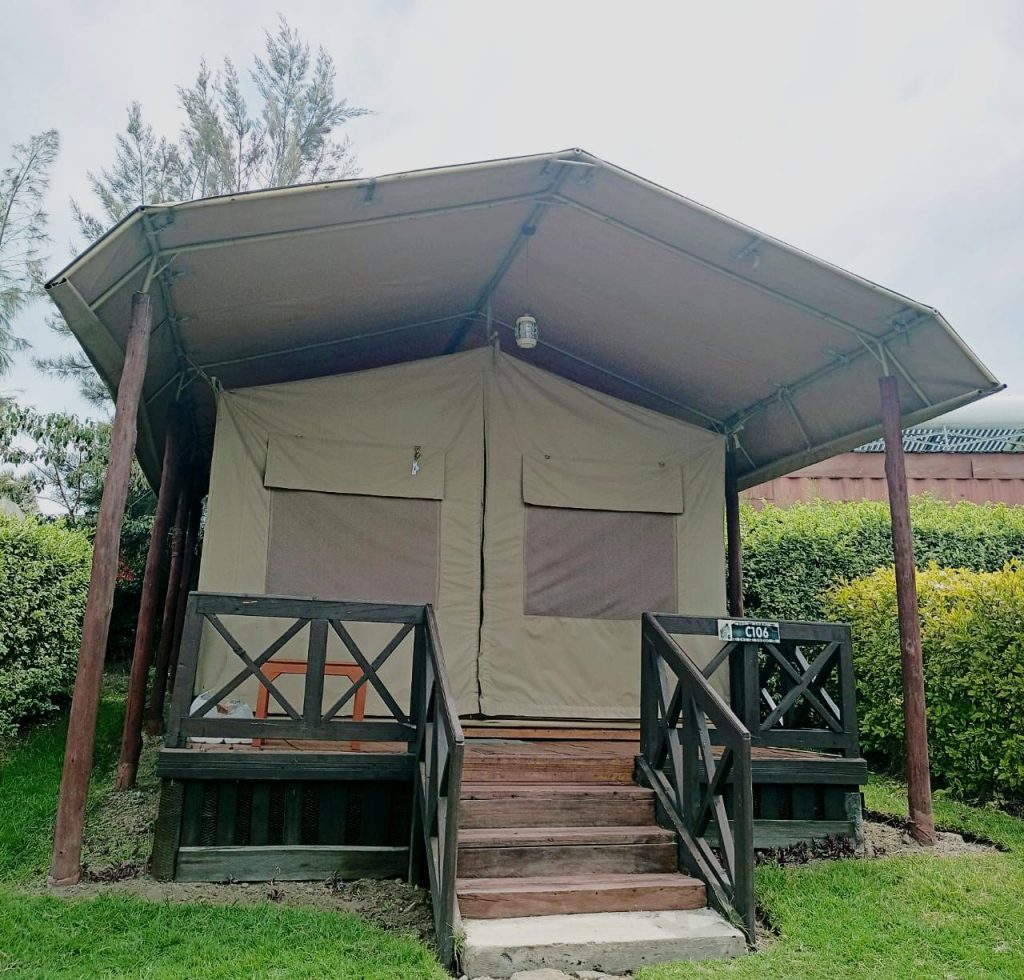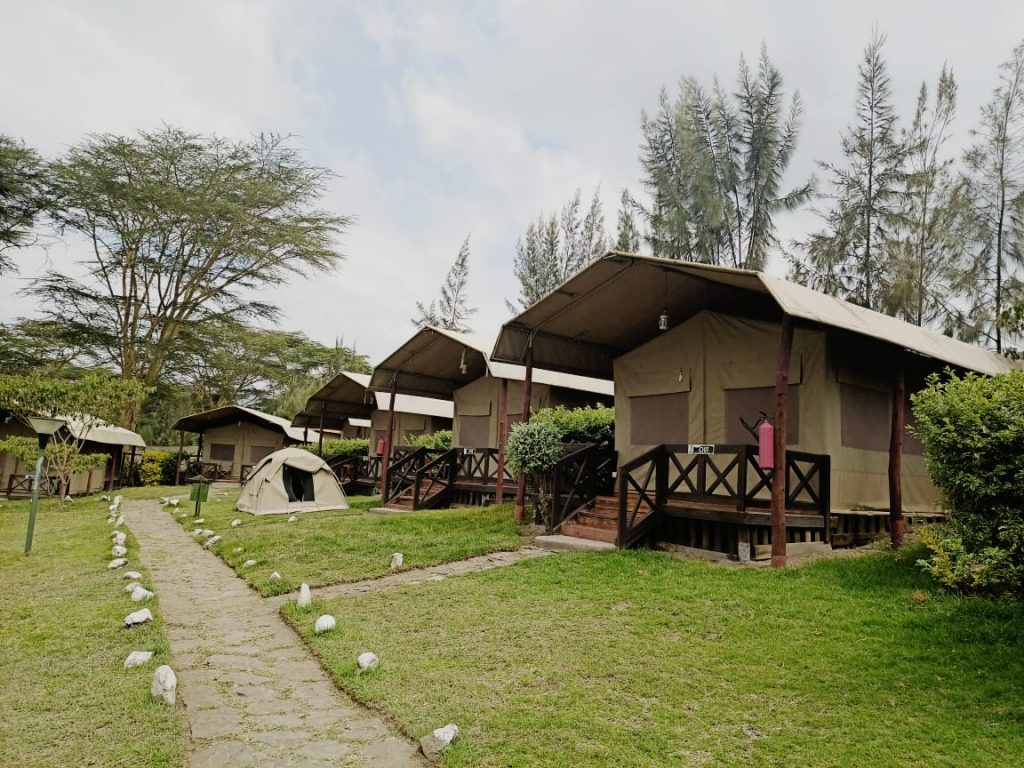 Also read: Fun Affordable Activities to do in Naivasha