Recently, I had one of the most amazing trips yet. My trip was to the UK. United Kisumu. At least that is what we call Kisumu here in Kenya. I like the fact that every time I travel, I get to experience new adventures.
Getting a place to stay in Kisumu was not an easy task. Reason being, I was really spoilt for choice and when you have too many options to choose from, it becomes a bit difficult to settle on one. I had a wide range of options which included Airbnbs, bed and breakfast, hostels, hotels, camps and even being hosted by friends.
Read more on: Types of accommodation when travelling.
A few days to my travel date and I had not settled on a place yet. I am not a last minute person but for this trip, everything changed. Believe it or not, I settled on a place on the morning of actual travel date while doing my final research online.
My choice was Balmoral Beach Hotel. The hotel is just 10 minutes away from Kisumu International Airport and they organize for airport transfers for just Kshs. 500. At least that is what I was informed when making the inquiry. Shock on us when it took us about 30 minutes to get there! The hotel is located in the interior areas of Kisumu past Kenya Pipeline Corporation and Nyanza Golf Club.
I was even telling the cab driver to turn around and take us back town to get alternative accommodation but she assured us that we will love the place when we get there. The reason it took us that long is because the road is rough and not well built. But, it is passable even by small cars. And true to her words, when we finally arrived at the Balmoral Beach Hotel, we were amazed!
We got a very warm welcome from Winnie who is the Hotel Sales Manager. Her Sales and Marketing skills are top notch. She is the type of person who can sell a comb to a bald person. As soon as we started complaining of how far the place is, she had come up with a solution.
How about you just come in and have a glass of juice as you have a look at the house even if you won't stay? Winnie asked. Who are we not to accept a drink? After all, we had come all the way and it won't hurt to have a tour of the house. Let me tell you Maina! that's how we never left.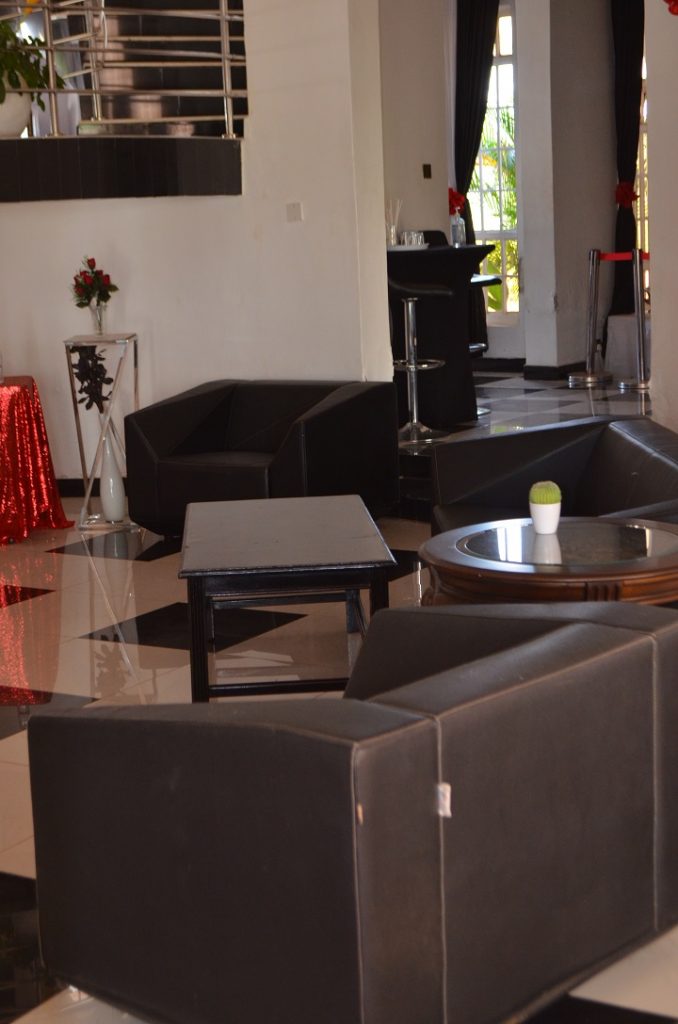 Read about: How to get free accommodation when travelling.
The glass of juice turned into a whole breakfast, a house tour and us getting/hiring a car for the whole weekend. Tell me that's not top notch Sales and Marketing!
We got the lakeside view, superior double room which goes for Kshs.5,500 per night for bed and breakfast. The room is all en suite with a king-size bed, a table and a a sofa, a television set and the huge balcony facing the lake.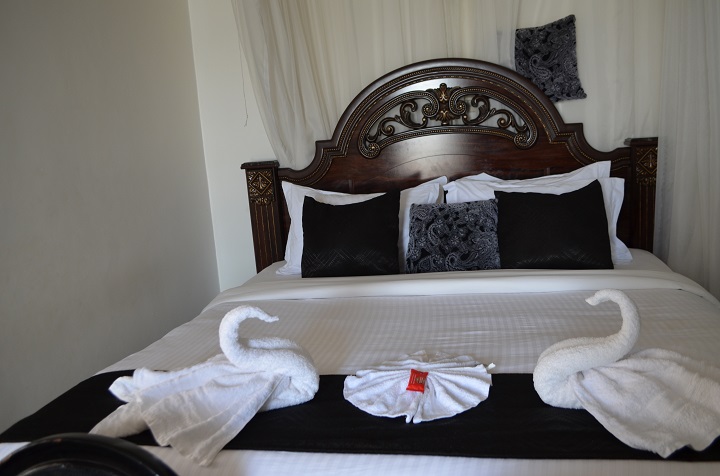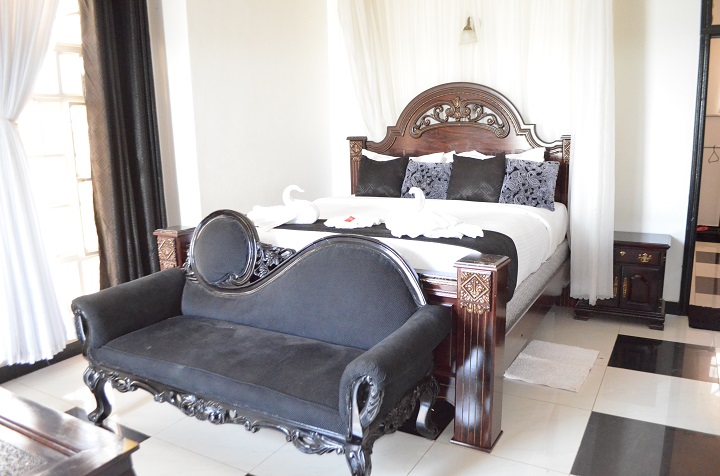 The reason we chose bed and breakfast is because our plan was to explore Kisumu and that meant that we would be leaving the hotel early in the morning and come back at around 9pm. We visited quite a number of places in Kisumu.
Due to the Covid-19 pandemic, all meals are ala carte. They serve continental breakfast with a choice of bread, eggs, sausages, cereals, fruit bowl, fresh juice and tea/coffee. We also had a chance to try out their fried rice and boneless chicken with a side of vegetable salad and it was super delicious.
We got a 5* Star treatment in this hotel. From how the meals were being prepared and served, the tables set up, cleaning and replenishing of towels and water bottles in the rooms to how the staff treated us. People rarely remember how you treat them but they do remember how you made them feel. And to be honest, we felt very welcomed and well taken care of.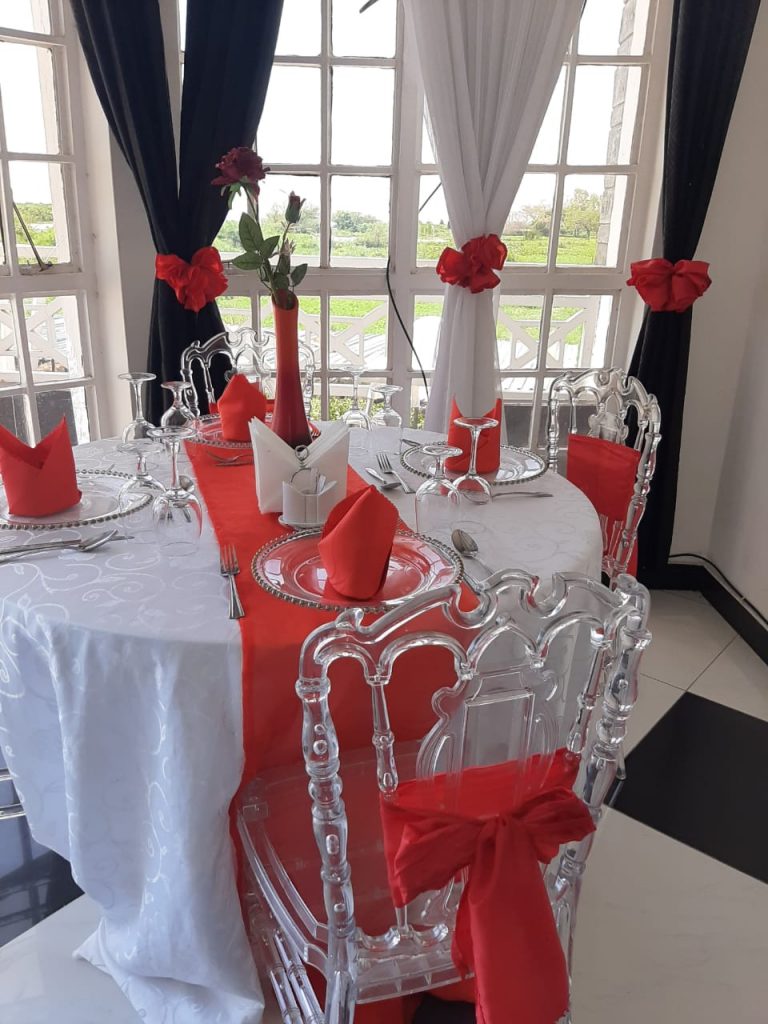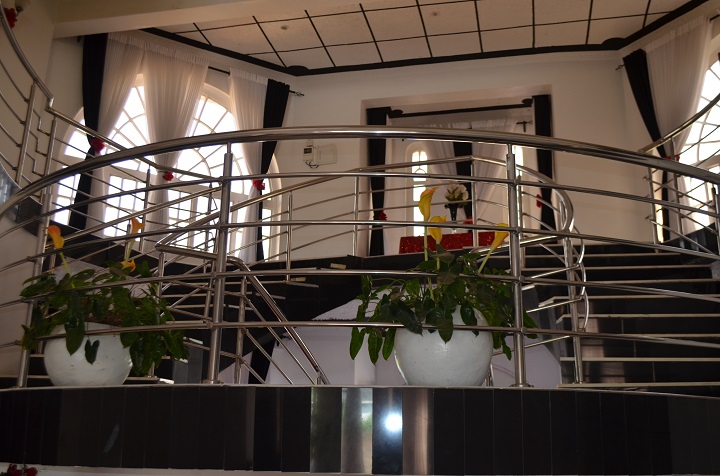 The Balmoral Beach Hotel is a destination hotel and was built purposely for destination weddings and honeymoon getaways. The white balcony terrace with the lake view can be turned to a wedding reception area. At the hotel front, there used to be a bigger wedding ground/reception area but in the recent past, it has been swallowed up by the rising lake levels though the backyard can be used.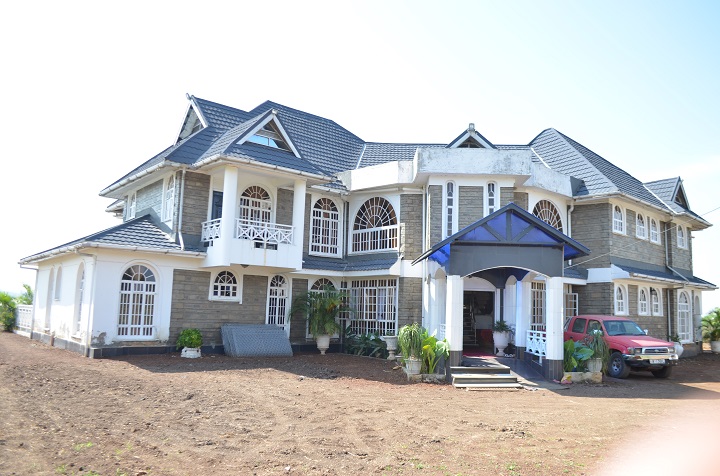 The hotel has 9 rooms ranging from standard, double, deluxe to honeymoon suites. The price tag is between Kshs. 5,000 to 14,000 depending on the room and the season.
To be honest, I would highly recommend the Balmoral Beach Hotel for a romantic getaway or even a friends' retreat and definitely for a honeymoon. The honeymoon suite is magical and the bathroom will have taking showers every second! It comes with a music setup system whereby you can listen to your favourite songs while enjoying your bath.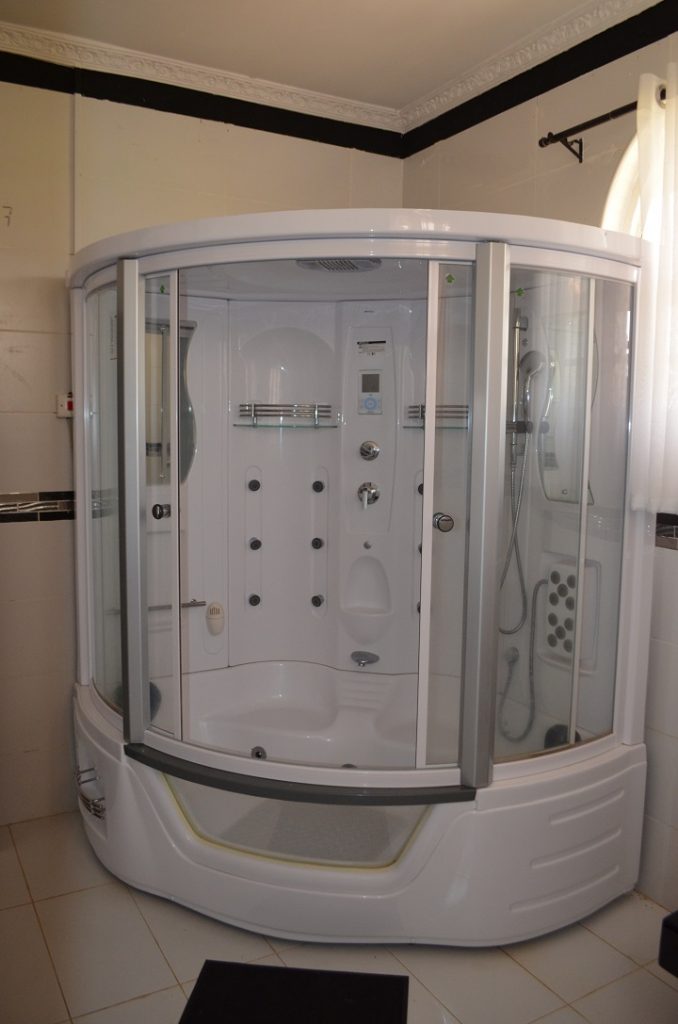 https://www.instagram.com/p/CMZLD9KFw6w/
As if that is not enough, the room opens up to the terrace with the lake view. Check out my Instagram stories for video footage. What more could you ask for?