In my recent local travel escapades, I discovered a hidden gem in the heart of Kiserian in Kajiado County. About two hours' drive from Nairobi CBD through Ngong road to Kiserian Isinya road lies the beautiful Entarakuet Hotel. It is 15 minutes away from Olol Tepes the famous Nyama Choma joint.
I had never heard anything about this place before and naturally, my curiosity got the best of me when I saw it by the roadside. The welcome sign was too big to miss and as soon as I saw free Wi-Fi, children park, swimming pool and "koroga area" I was sold.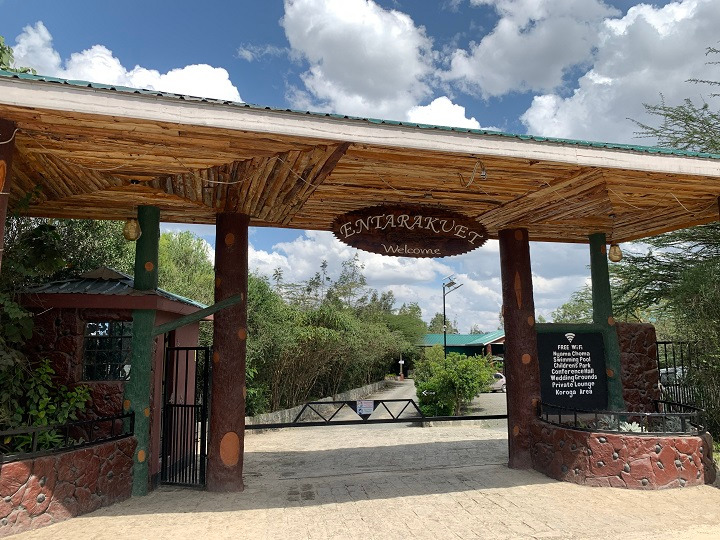 We got a warm welcome by the gate man and the receptionist who then directed us to the restaurant for breakfast. All covid-19 protocols are adhered to. No entry without a mask, our temperature taken and hand washing was done at the entrance.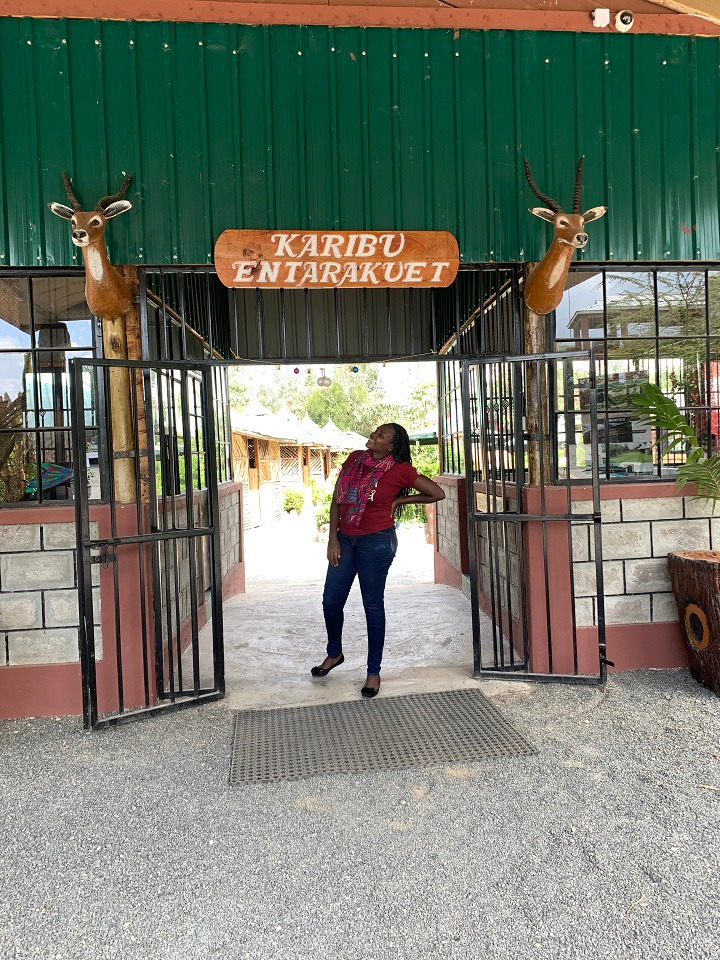 We ordered for our breakfast which is freshly prepared. Actually all their meals are prepared on order. As we waited for our breakfast to be prepared, we had a chance to explore the hotel. Looks can really be deceiving. From the entry point, you would think it is a small hotel with just the front yard and restaurant. We were shocked by the many amenities they have at the backside.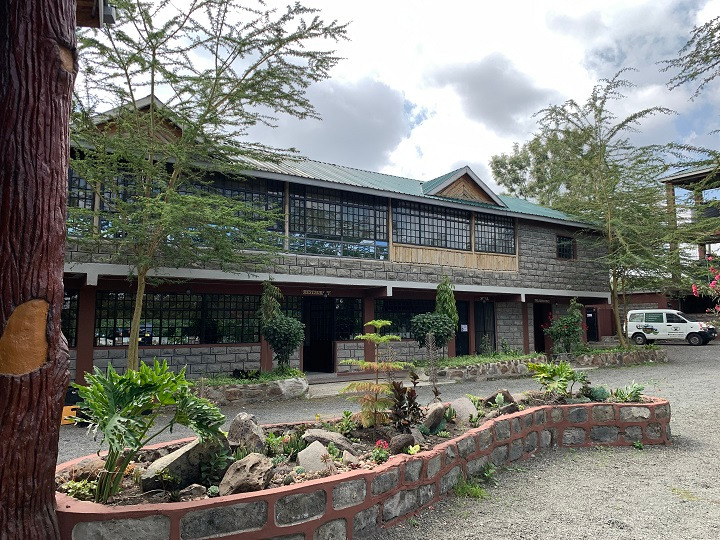 The hotel has a butchery, kitchen garden and a bar than can accommodate almost 50 people. They also have the cutest private lounge!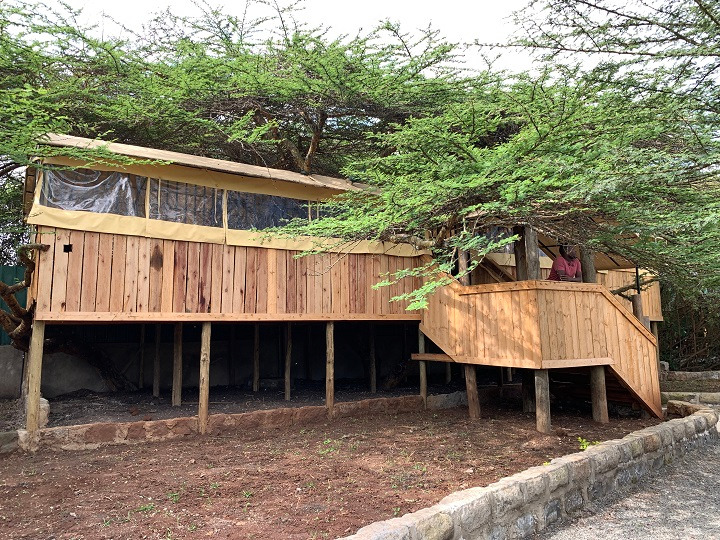 As we walked down the compound, we came across their beautiful small cottages which accommodate between 4 to 8 people. The wooden cottages with a mabati roofing are for guests who would like a little privacy from the other guests. Anybody can use them at no extra cost.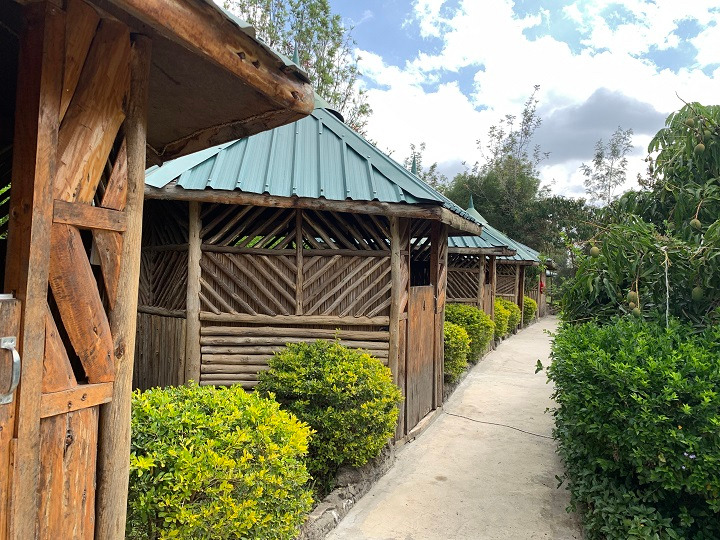 A little further into the compound, as you pass by the well sculptured wild animals, there is a garden with open sitting areas.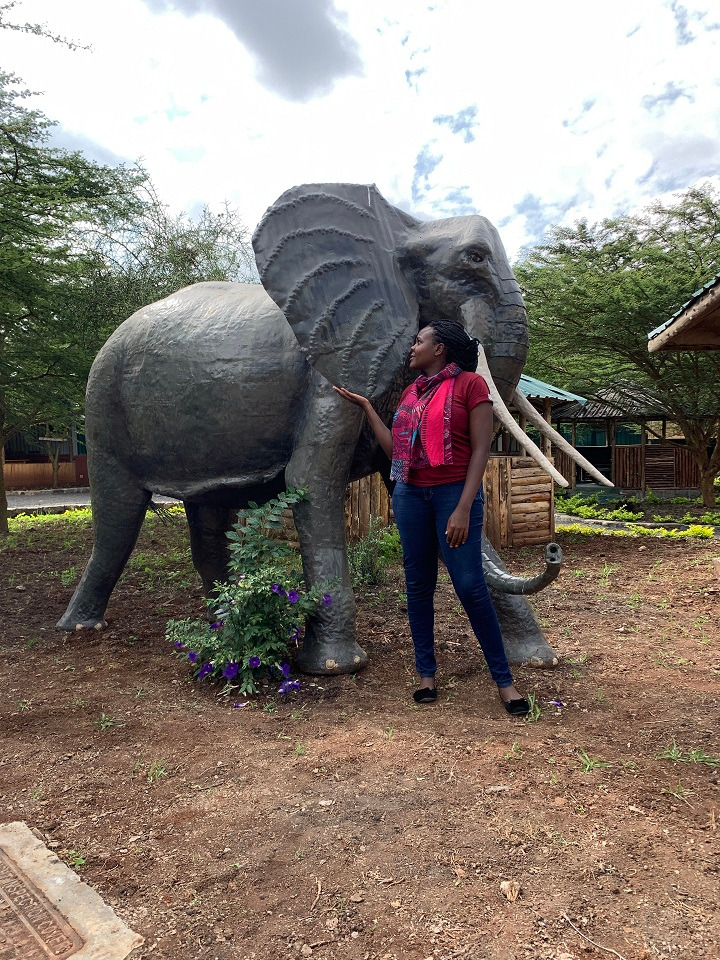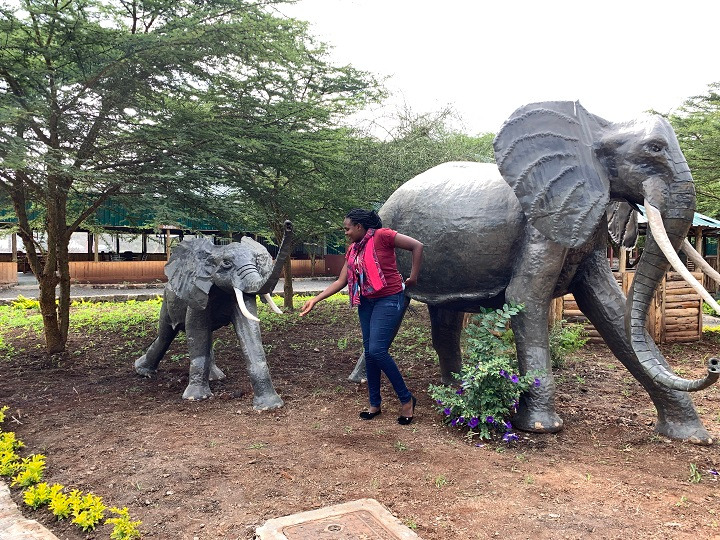 The tables are well arranged with umbrellas in the middle and there is enough room for social distance. It is like they had foreseen Corona. Our breakfast was served in the garden as we enjoyed the cool morning breeze.
My favourite part was their swimming pool which costs Kshs. 300 per adult and Kshs.150 per child. The big pool is just 1.5 meters so you don't have to worry much about drowning if you don't know how to swim. They also have a baby pool at the side. We were their first guests for the day and we had to take a dip as we enjoyed the music. You can also have your meal by the pool.
Next to the swimming pool, is a small kids' playground with swings where the kids play for free. They hire out bicycles for Kshs. 100 per hour but you can also come with your own bicycle. For the older kids, there is a bigger playground with a merry-go-round and a roller coaster.
By around 11am, we were done swimming and we got a chance to explore the place more. I got really excited to see their wedding ground which was still set up for a wedding that had happened the previous day. From the setup, I could tell that the theme was "country" based on the hay seats and banana tree decor. They rent out the grounds for weddings, parties and special occasions at a fee. It is a perfect location for intimate private events.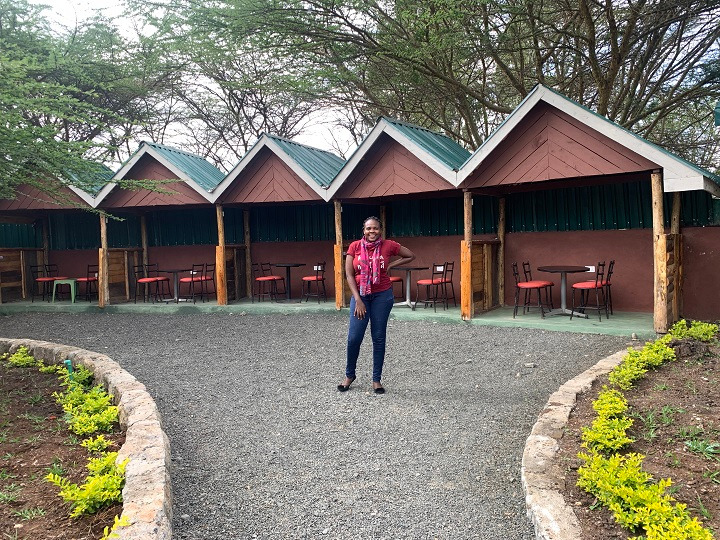 My overall verdict for the place is an averagely good place to visit. Nothing too fancy but is a great idea for a chill out. Reason being, it is really affordable, they have good food(I loved the masala tea and pancakes), they offer accommodation, a clean swimming pool, you get to have your privacy, and it is family-friendly with great service. It also makes a wonderful road-trip away from the normal, noisy and cramped up city. You will also get a chance to enjoy some really nice and affordable Nyama Choma since this is the origin of the best meat in Nairobi. So, for your next small family trip out of the city, give Entarakuet Hotel a chance and enjoy the beautiful scenes in Kajiado County.