The beauty of Nairobi is that it always has something for everyone. Whether you are looking for a place to visit with your grandparents, your kids, your foreign friends or even yourself as a local tourist, you will not ran out of options.
I have been getting a lot of requests to write about kid-friendly restaurants in Nairobi and your wish is my command. When designing restaurants, many restaurant owners sometimes forget that not only adults will come to dine there but also their children. With the rise of new and modern restaurants, the demand and consideration for kid friendly spaces has increased. The owners have started realizing that in order for them to increase their sales, they have to ensure that their premises are kid-friendly.
Kid-friendly is this abstract means that the places have designed menus for kids, have a playground, have kid-friendly seats, toilets, changing area and a kid-friendly ambiance at large.
Below is a list of my favourite kid-friendly restaurants in Nairobi.
Dominos Pizza
Pizza sounds like a good idea for that Saturday or Sunday afternoon where no one feels like cooking lunch for the whole family. At dominos, kids get to eat for free everyday! Yes that's right. For any dine in guest with a kid below 6 years, you don't have to worry about paying for their meals.
Thay have amazing daily offers from buy one pizza get one free, family feasts for Kshs. 1,950 and even pizzas for Ksh. 350. Their branches are located at Shell Hurlingham, Fortis Towers Westlands, UN Corner Gigiri, Marsabit Plaza on Ngong Road, the Hub Karen and at Nextgen Mall, Mombasa road.
Under the Radar
I have written an article on this place before and you can have a look at it here. It is one of Nairobi's best kid friendly restaurants and especially for birthday parties. It has a great outdoor space and a big, well equipped playground to keep the kids entertained for the whole day. It is located on Argwings Kodhek Rd in Kilimani area and is easily accessible by public transport.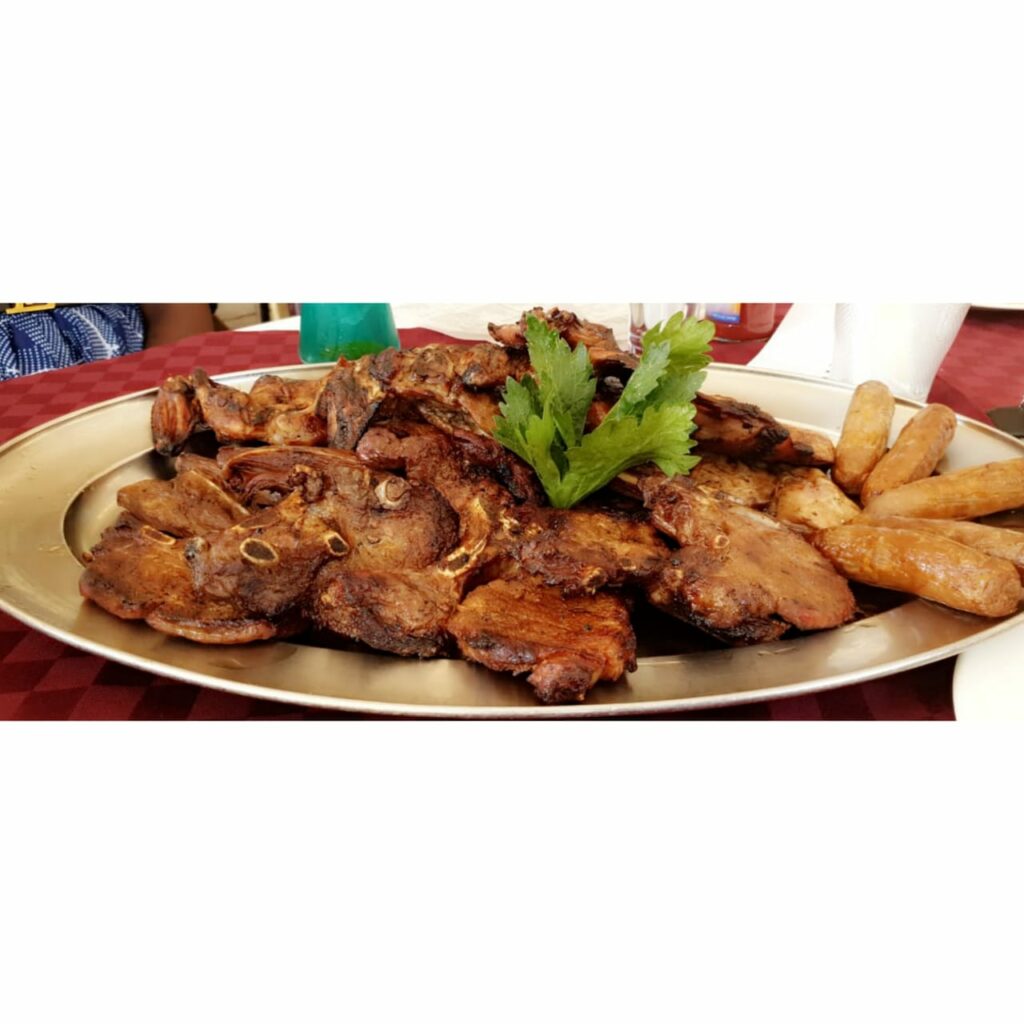 Talisman
For a homely feeling, this is the best place to take your kids. Talisman is located in Karen just after the Karen shopping centre.The restaurant was developed to be a family friendly kitchen restaurant so be rest assured that it takes care of your family needs. It offers all the international cuisines, so be ready to indulge you in some nice tongue game. They are a 100% plastic free environment and they use cute bamboo straws.
Dari Restaurant
Dari restaurant is located off Ngong road in Karen next to Africa Wildlife Foundation. It is just a few minutes from the shopping centre. It offers great outdoor sceneries and great for family dining. Their compound has neat, well trimmed grass perfect for a Picnic which they can arrange for you. Be sure to try out their sticky chicken wings. They are out of this world!
Chicken/Pizza Inn
One of the most known fast food restaurant franchise in Nairobi. They offer quite a variety of fast foods like fried chicken, fries, pizza, pizza pies, ice cream and some breakfast items. Best known for their terrific Tuesday whereby when you buy one pizza, you get another one for free.They have a kiddy menu for the kids to choose from and some of their branches out of town have playing grounds for the kids.
Asmara, Karen
Are you looking to experience Eritrean Cuisine? Look no further than Asmara. They have three branches in Pangani, Westlands and in Karen. The one in Karen is the one I find to be more kid-friendly. Thay have a great variety of meals to choose from and they can tailor make meals for you. The restaurant is spacious and the kids can play around and enjoy.
Mama Ashanti
You need to introduce your kids to foreign cuisine once in a while. Let them explore. Mama Ashanti is perfect for exploring authentic West African cuisine. Their prices are quite reasonable and the portions are worth what you pay for. Their outdoor space is perfect for kids and they have live bands to entertain you while you eat, though on specific days. Try out the jollof rice, fried plantains and the soups. Read my restaurant review here.
Carnivore
For the meat lovers, this is your haven! Carnivore is an open-air restaurant located in Langata and it specialises in meat dishes. All you can eat meat buffets. They have great outdoors for picnics and concerts which is perfect for family outings. Their playground is perfect for kids and the whole family at large. If you want to try out Ostrich meat, crocodile meat, and any other type of meat you can think of, then this is the place to visit.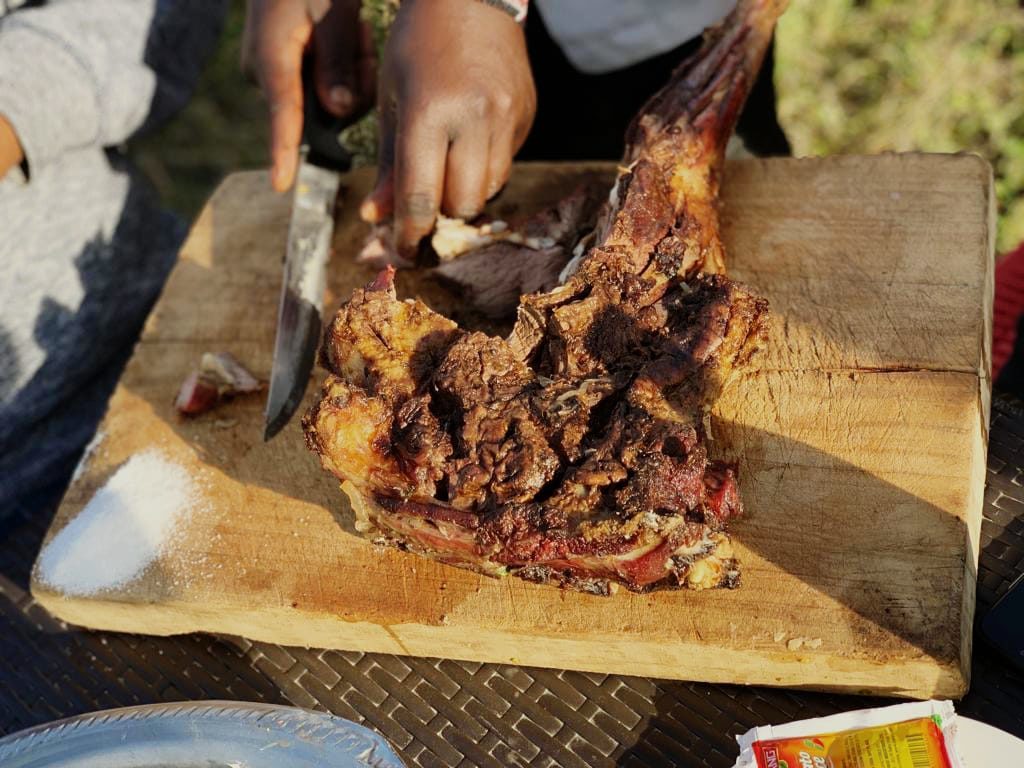 Mama Rocks
My favourite for juicy burgers and sweet potato fries which everybody should try out. They have the most amazing burgers especially the Mango Maasai Mama one which is my favourite. Mama rocks are bringing the African inspired gourmet burgers to the vibrant Nairobi city and they serve their meals from an Afro-cool food truck.
They have four branches located at Kilimani, Westlands,Rosslyn Riviera mall and Karen. Be sure to check them out here.

Pallet Cafe
This is a garden cafe in Lavington whose waiters/waitresses are deaf or have hearing impairments. The restaurant serves as a way of creating employment for the disabled in the community. They have a very chic setup and you get to learn a few sign languages as you order for your meal. It is such an incredible restaurant behind a great course. They also have a kid's menu so everyone in the family is sorted.
Other kid friendly restaurants in Nairobi include;
Charlies' Bistro
CJ's Restaurant
Java
Fogo Gaucho
With the above recommendations on kid-friendly restaurants in Nairobi, you are sorted for the next few months. For any queries, feel free to contact the restaurants before you visit them.