It is a chilled out Saturday evening after an amazing lunch at Four Points by Sheraton, Hurlingham. I receive a call from Wachera. Remember Wachera? the travel blogger I went with to Lamu Island? Yes that Wachera. Hey Kemzy, where are you at? Uko? This question on a weekend is a very hard one to answer. You have to contemplate first before you answer or even ask the other person where they are so that you can know what to answer.
Knowing Wachera and her cousins a little bit well, I did not want to give a specific answer lest I find myself on the way to Uganda, Tanzania, or to some random escapade. So I answered that "I am on my way home". Where exactly have you reached? she asked. Now that I knew I was in a fix I had to tell her that "I am at hurlingham". "Okay, great that is so near to where we are, come to Mama Ashanti Restaurant and say hi before you go home". And that is how my going home plans changed to going out.
Mama Ashanti Restaurant is located at Muthangari Gardens in Lavington just near Valley Arcade. It one of the best if not the best place to go for West African dishes in Nairobi especially Nigerian and Ghanaian delicacies. Ashanti is a tribe from Ghana associated with female strength and that is where the owner of the place comes from. The place brings the essence of true West African dining to Kenya at very affordable prices. Fifteen minutes later we arrived at the location. The place looks so homely and I think they were going for a family friendly setup.They have ample parking for about 50 cars or so.
It has an indoor and outdoor eating area. The indoor one is more cosy, chilled out and all set up while the outdoor is more simple and free with round tables and an umbrella in the middle. I think by now you all know I love being outdoors and coincidentally that is where Wachera, Kawira and Rose had sat.
I have never tasted any West African food before and so I was really eager to see and taste the food they had ordered considering I was just from having my meal like 30 minutes earlier. The ladies settled for Chicken served in a groundnut soup with a choice of an additional accompaniment.The accompaniments were a choice of Eba, Semolina, Pounded Yam, Fufu, Banku or Attieke( Steamed grated fermented cassava). Pounded yam won. We also ordered for some Jollof Rice. Finally my day to eat this famous food from Nigeria. I wish y'all could hear or see me as I am typing this. I sound so (najirian) Nigerian. As if that food was not enough already, we ordered for some roast/grilled goat. I even forgot I was just from eating. You can never have too much food.
The food was to take around 30 minutes before it was ready and so we had a chance to order some drinks and enjoy the cool rhumba music that was playing. All local beers are sold at ksh 300, imported beers at ksh 350, fresh juices at ksh 250 and sodas at ksh 150. So it is pretty affordable considering I once bought a 300ml soda at 300!!!! 10 times the normal shop price. One shilling for every milliliter!! Anyway that is a story for another day.
If you get cold they can provide you with a jiko to keep you warm. Our food came and let me tell you it was nothing but impressive. The pounded yam, the kienyeji chicken, the groundnut soup, the goat meat and finally my Jollof Rice!!! It was worth every coin.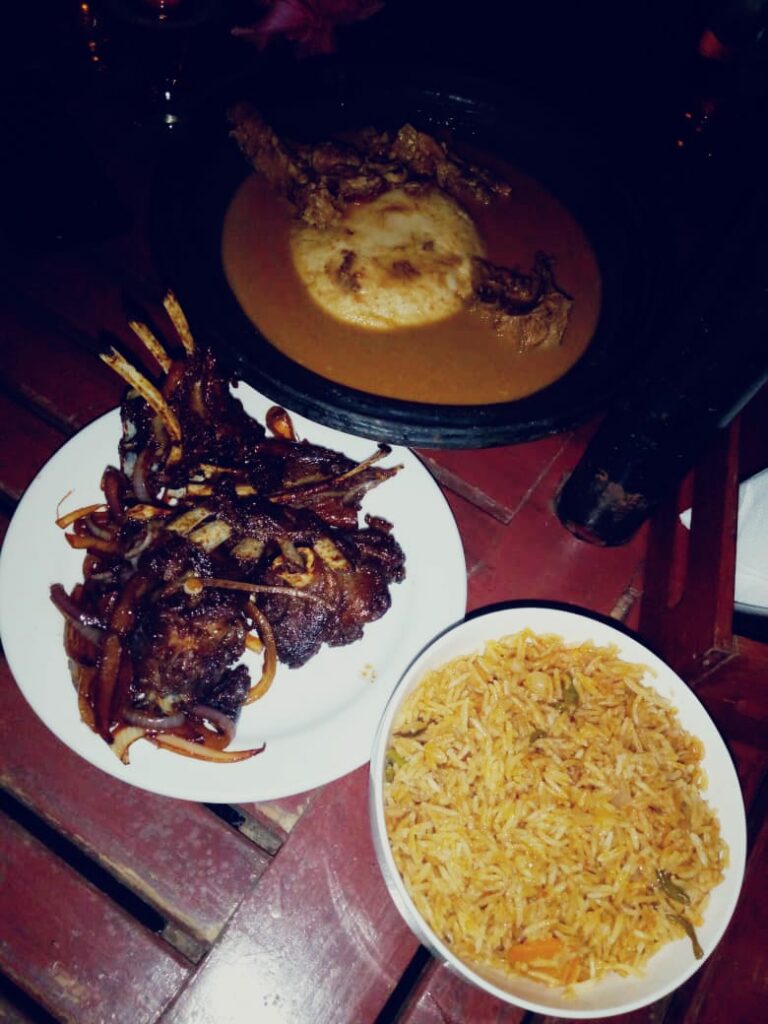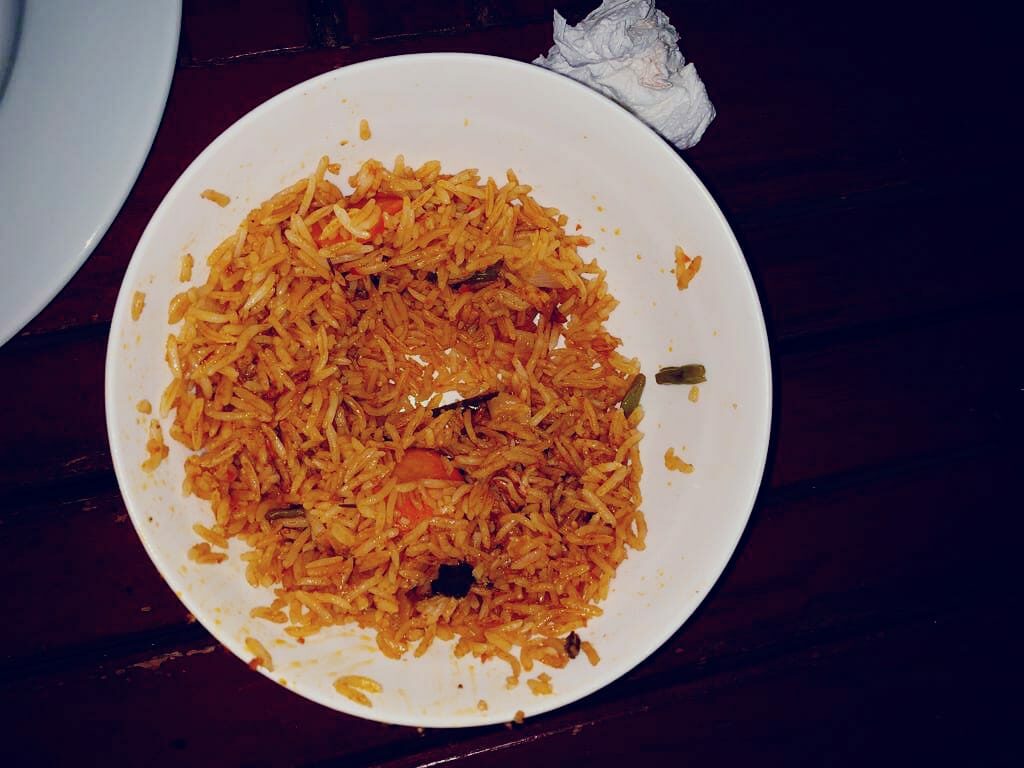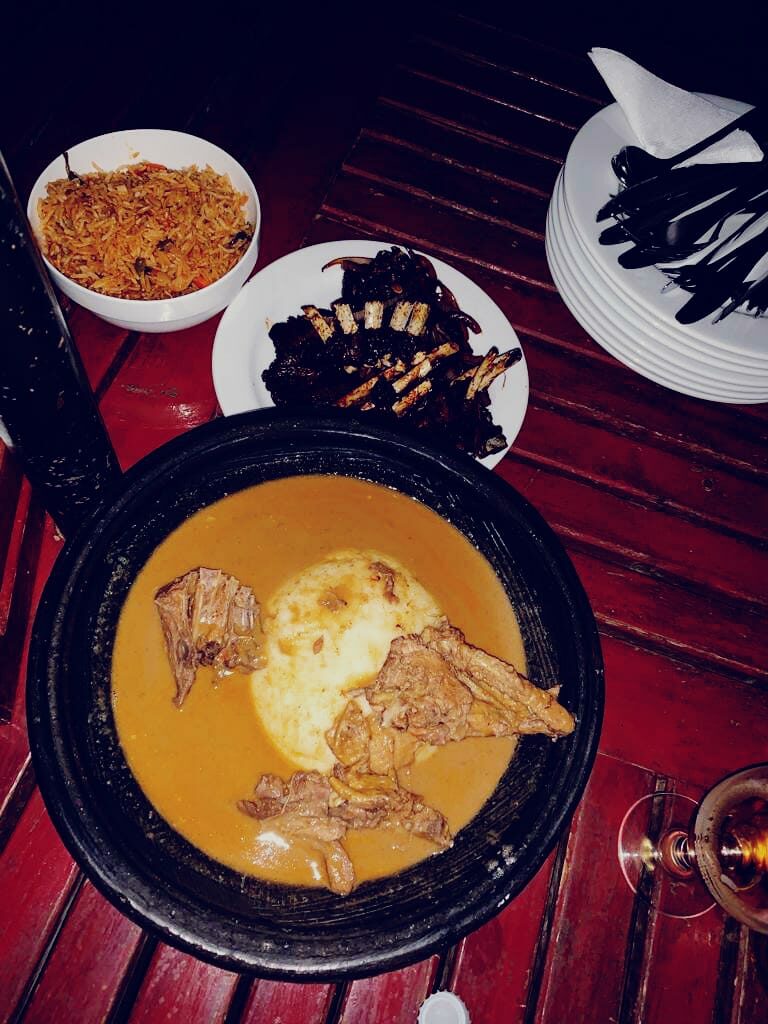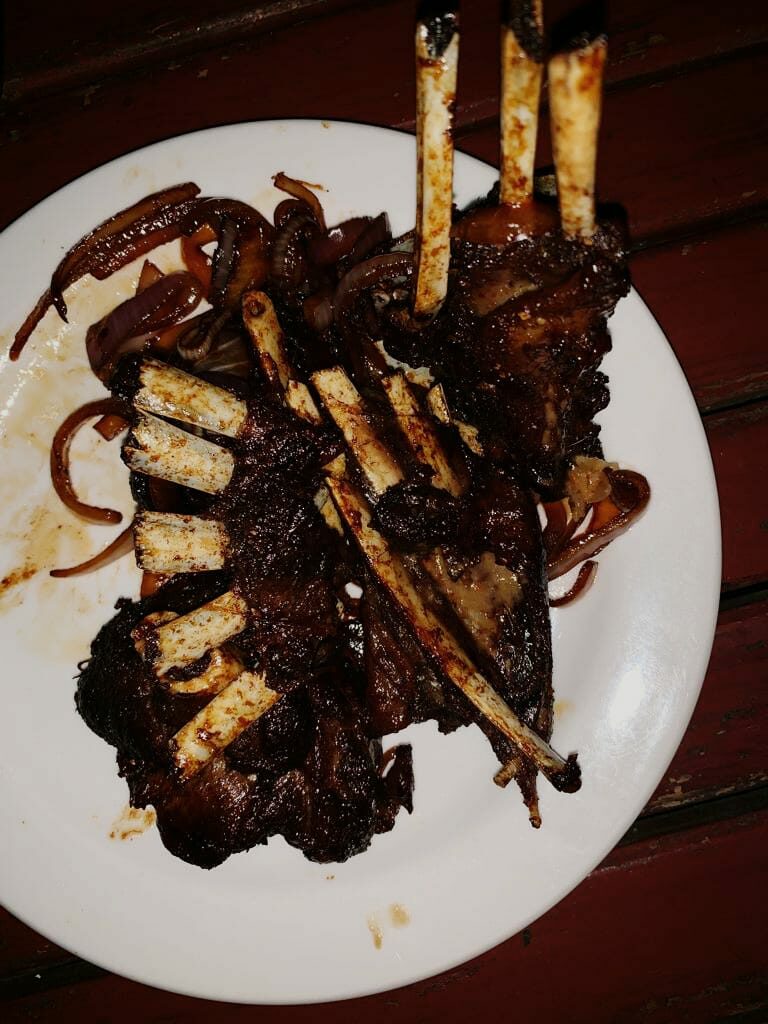 I don't know how much more I can emphasize on how good the food was but I think saying it once more won't hurt. Nothing was left on the plates!! My next visit I want to try out their Zobo Juice, kelewele( Hot spiced deep-fried diced plantain) and the Ogbono soup. I was super impressed. Thanks to the three musketeers.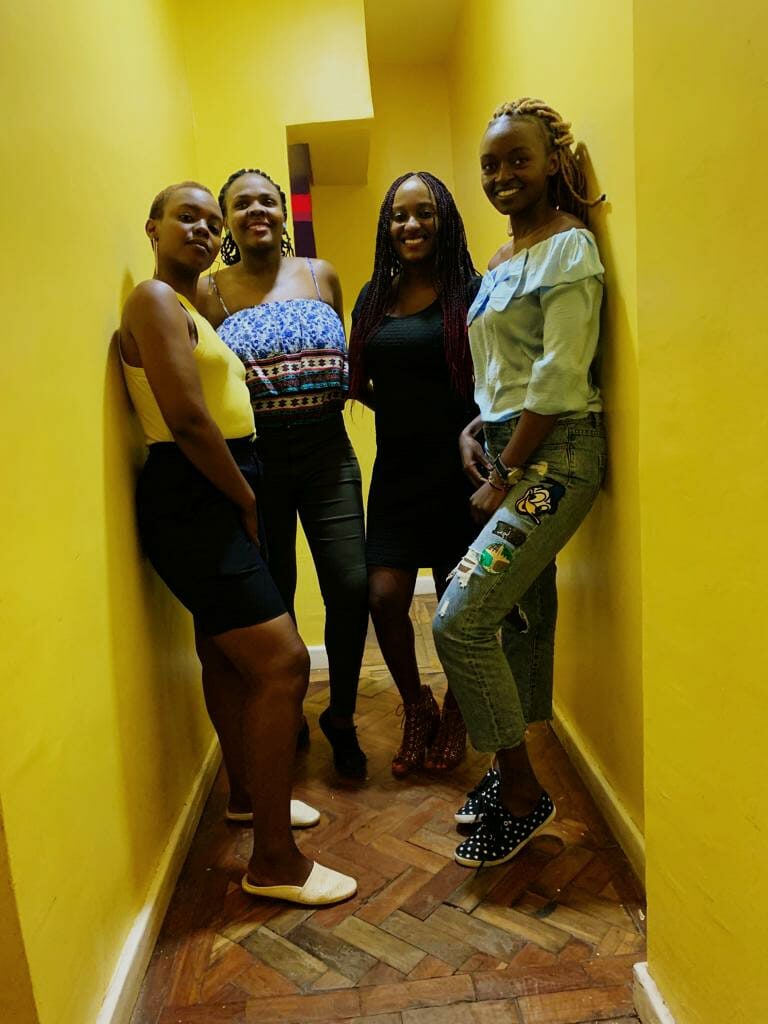 N/B:They do deliveries all around Nairobi and their website is also really well detailed and easy to use. Check it out here. Well done Mama Ashanti Restaurant. Kudos!!!