This is one of the hidden gems in Nairobi Kenya. It is one of the must visit areas in Nairobi as a Kenyan or as a tourist as i had mentioned earlier in my article about Must visit places in Nairobi.This place is the most successful orphan elephant rescue and rehabilitation center in the world.Imagine that in the heart of Nairobi!! They also rescue baby giraffes and rhinos. It was founded by Daphne Sheldrick as a memory of her late husband David Sheldrick who was the founder warden of Tsavo and also the first person to start rescuing elephants.
It is located off langata road so if you are coming from town and using public transport, take the ones going to Rongai number 125 or 126 at railways and ask to be dropped at KWS. If you are driving or using a taxi, google maps got you. It is about 45 minutes away. Don't forget your camera and your squad.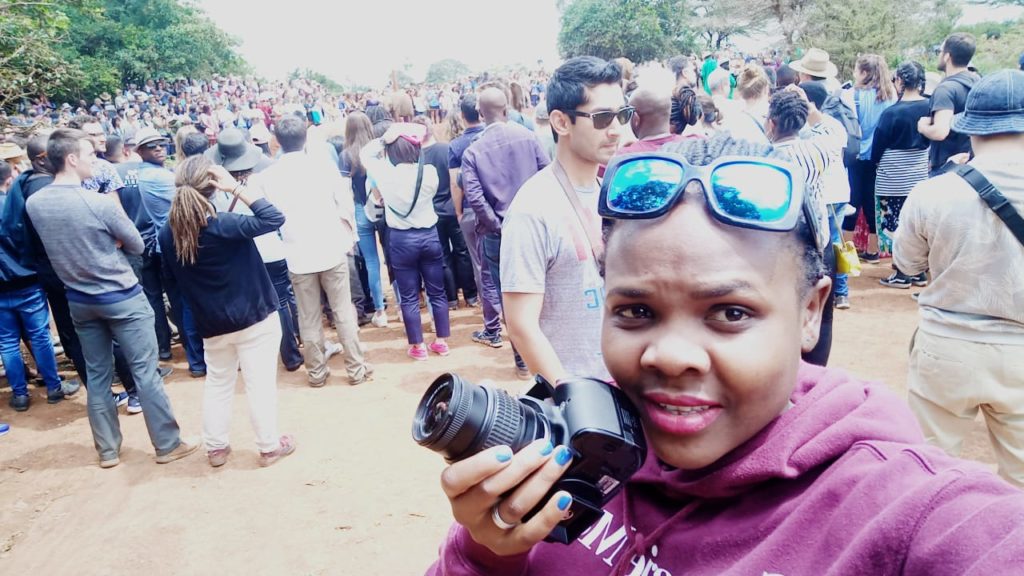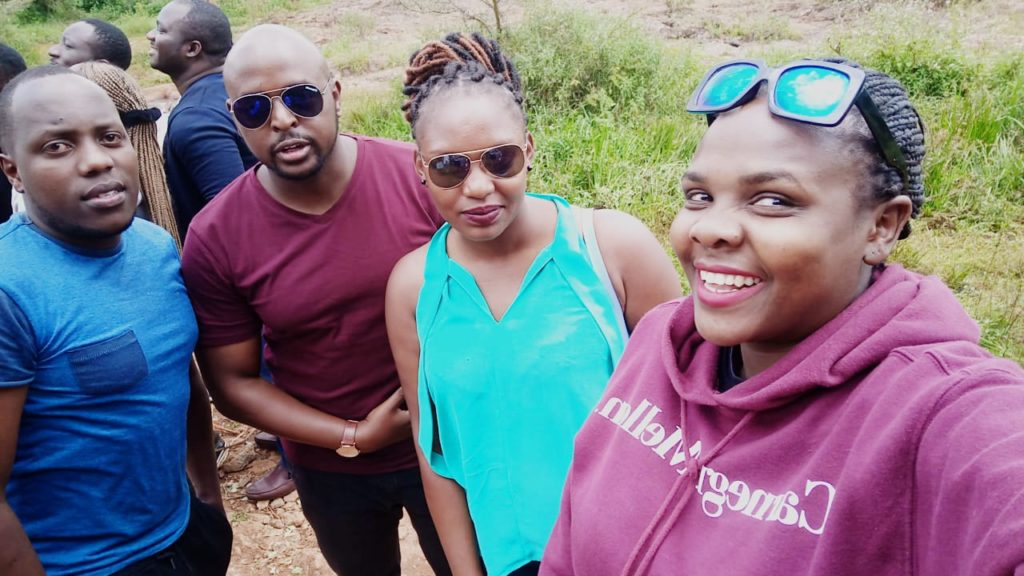 Le crew.
The place is in the heart of the Nairobi National Park or it borders the park. They have strict visiting hours at 11:00am to 12:00 noon everyday. So you have to make sure you are there by at least 10:45am. The entrance fee is 500 shillings per Kenyan citizen and 1000 shillings for non-citizens.The feeding session takes only one hour and it is done once a day so if you get there late you have to come back another day and be on time. African timers you need to keep time.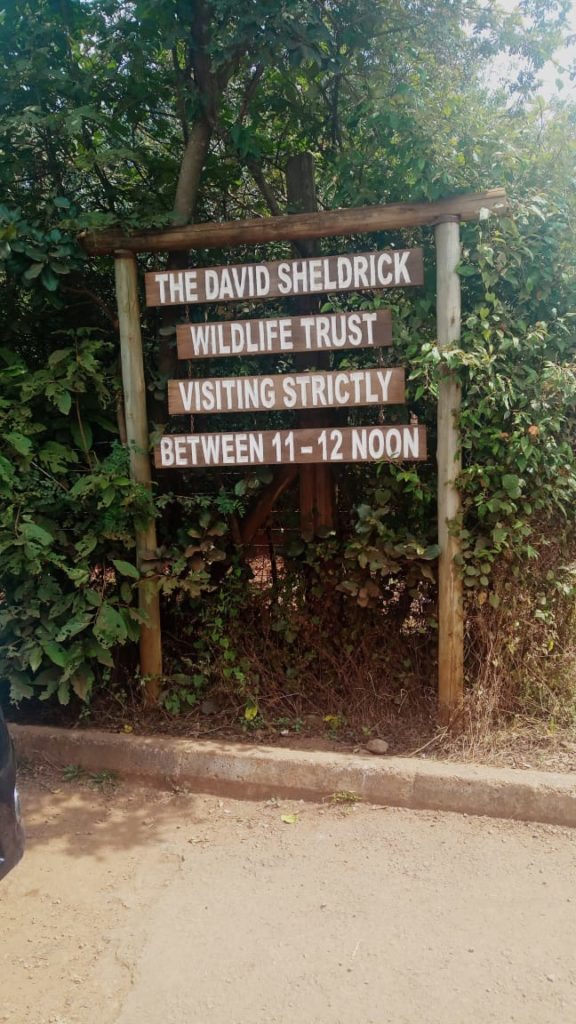 The view is amazing. At exactly 11:0am the elephants are let free to come to the feeding area. There they find the feeders ready with bottles of milk. They are fed like babies. Just the same way babies are fed milk from a mnyonyi it is also the same way the elephants are fed from a bottle by the feeders. Trust me it is a scene you will want to see. The feeding area also has a muddy area where the elephants play after being fed. They like playing in the mud very much just like babies love water.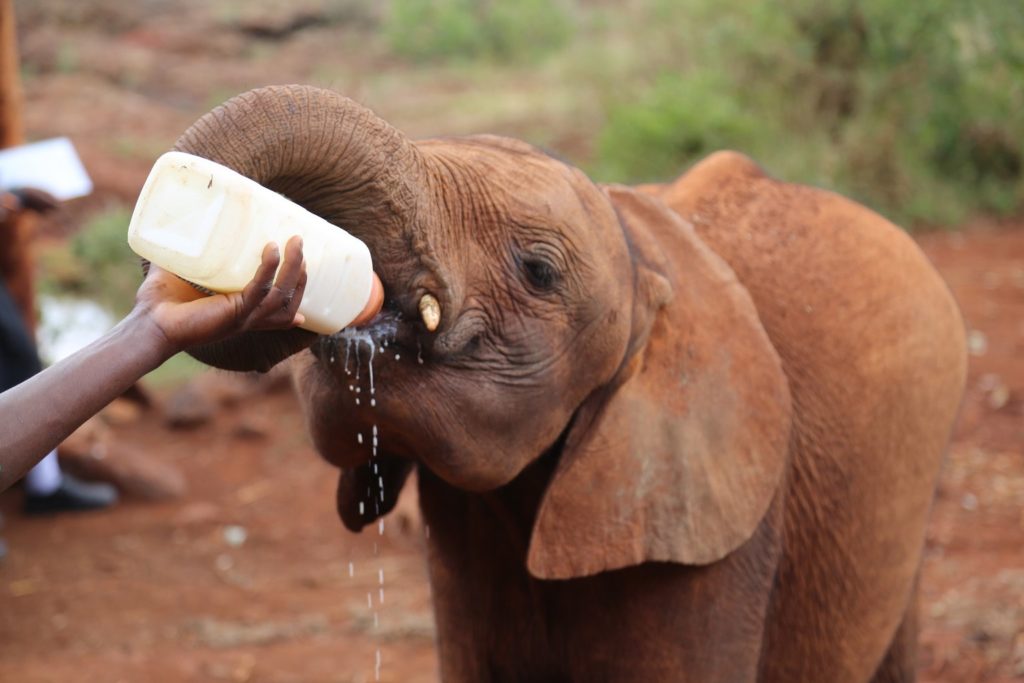 The elephants are being fed milk.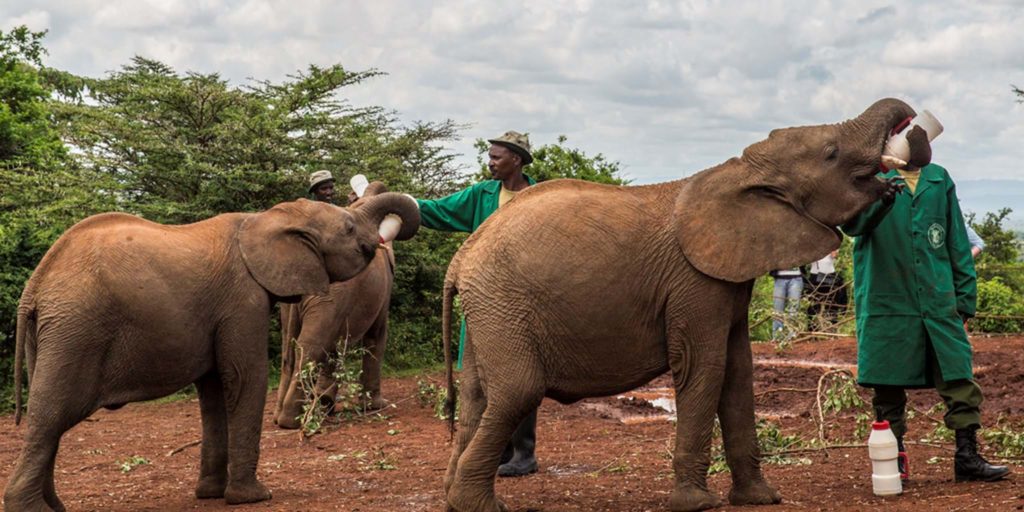 Then they drink water from the buckets.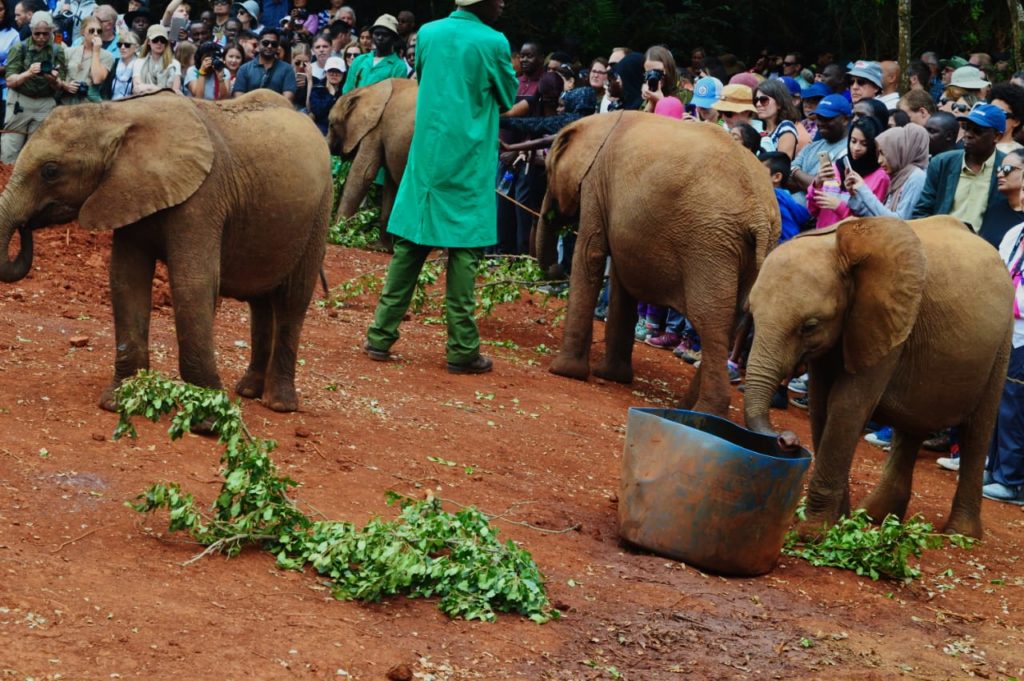 The baby elephants after drinking milk.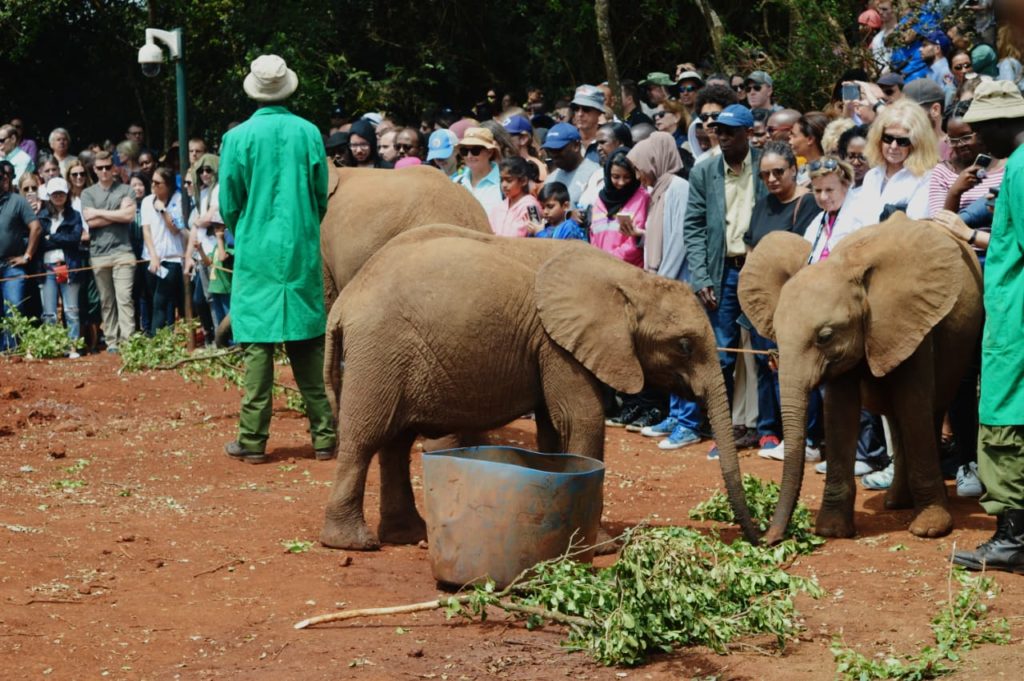 I came to learn that all this baby elephants have been rescued from the wild or other parks with a lot of poachers. Imagine the game wardens sleep in the same room with the elephants to protect them at night. Some are rescued with arrow wounds or even bullet wounds from poachers who want their ivory. Ivory is very expensive thus the high number of poachers in the wild. Just recently in November, suspected Poachers were arrested with 54kgs of Ivory.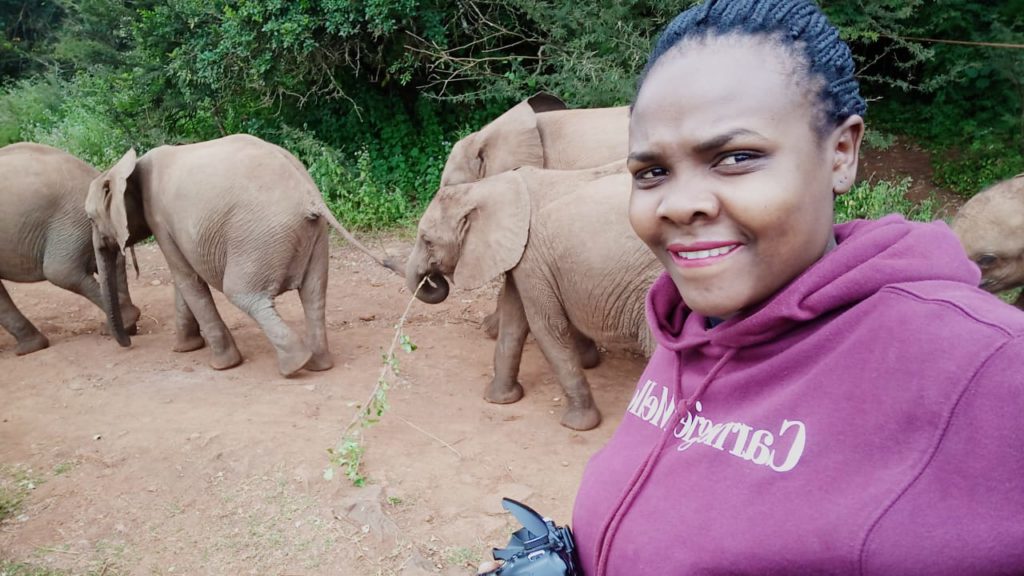 Team Purple.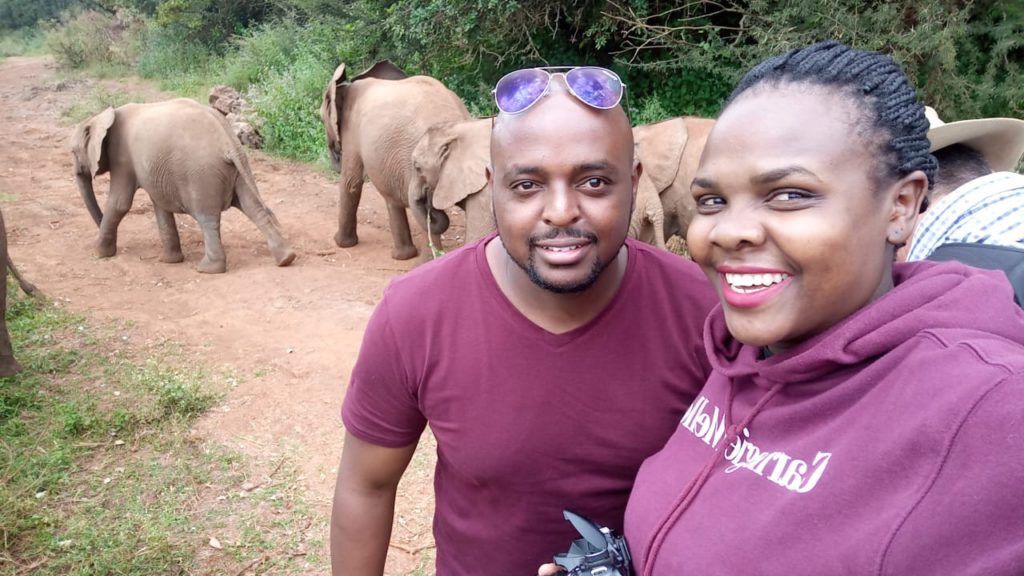 The DSWT is also home to orphaned rhinos one of them being Maxwell who happens to be a blind rhino.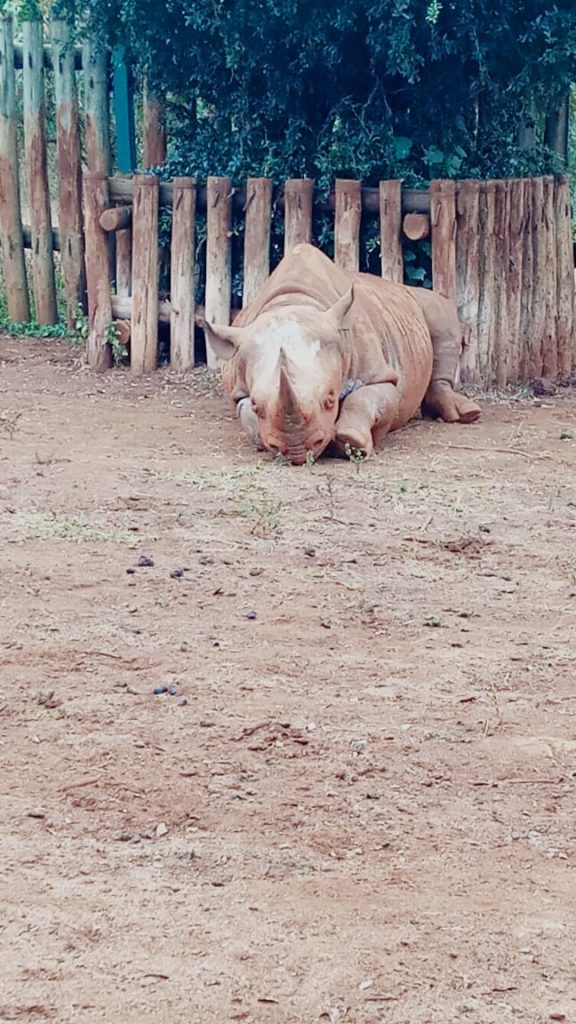 The blind rhino.
They also have giraffes. By now we all know giraffes are my favourite animals. They are pretty, tall and their eyelashes are on fleek hahaha. Like forreal I am not kidding. They are so beautiful and they have a long tongue and they will lick your face hahahahaha. Read my article on  how I kissed a giraffe.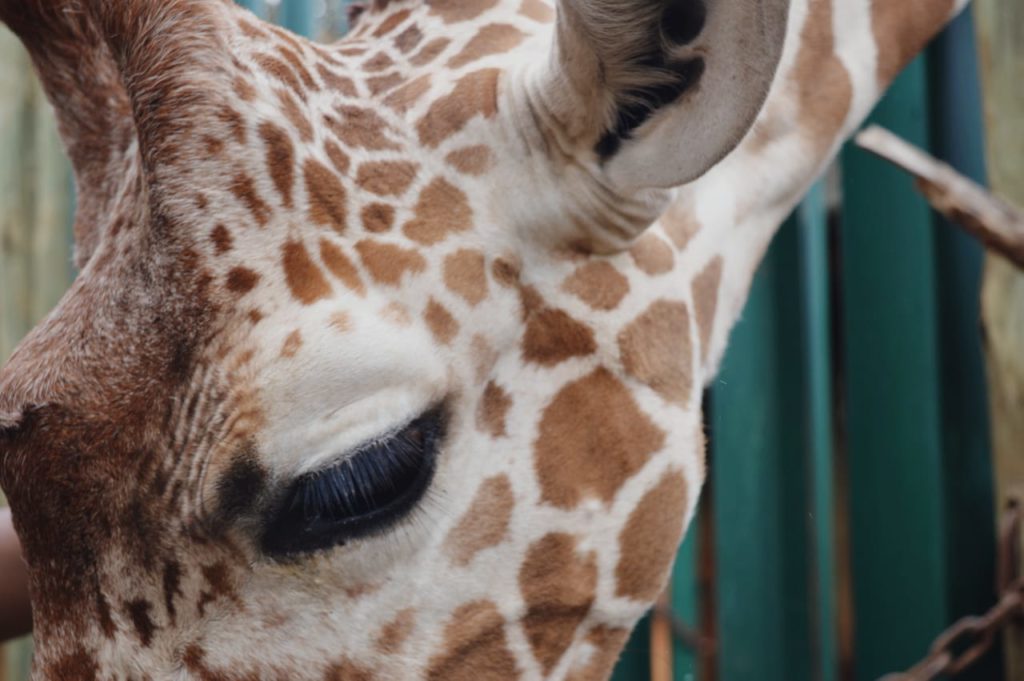 See those eyelashes!!!!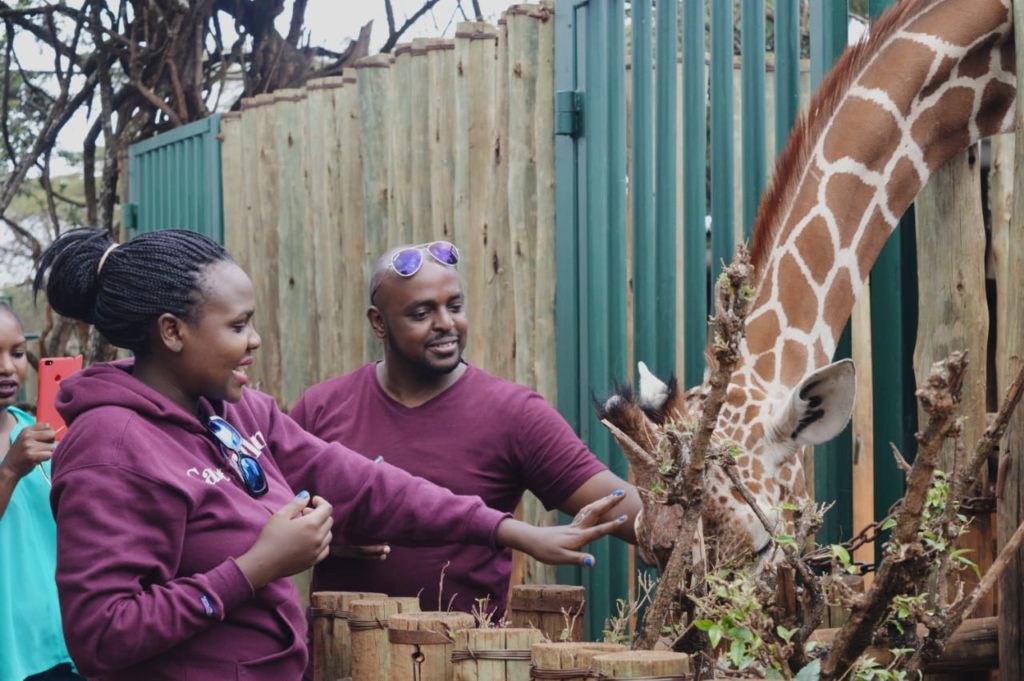 We saw warthogs. Gowsh. As ugly as a warthog. They really live up to that simile. They feed while their front limbs are bent.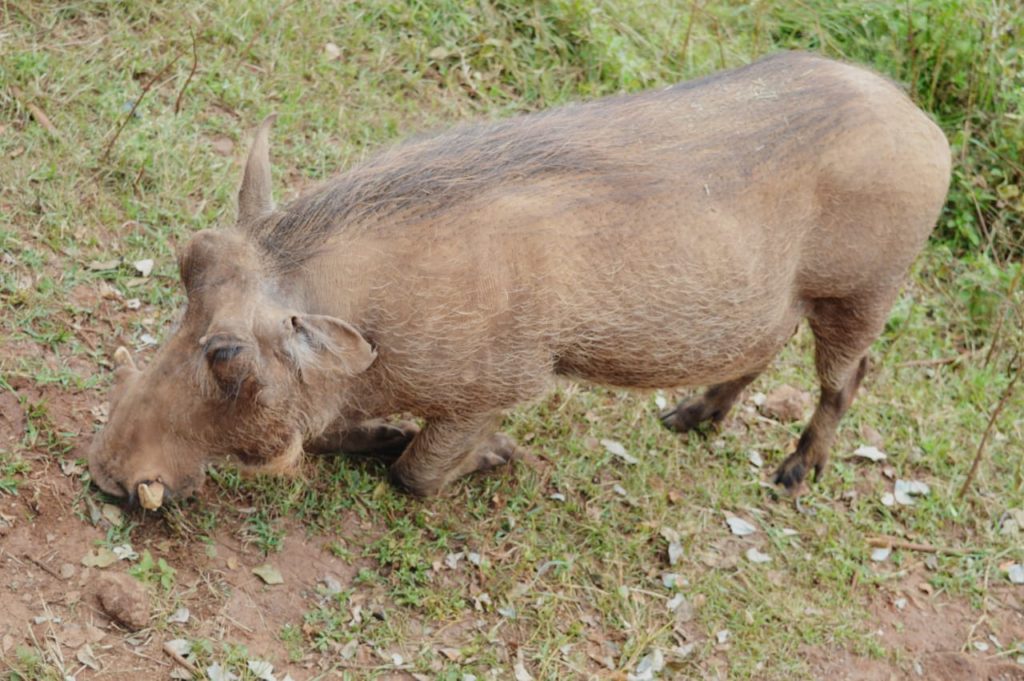 "Ebu tuonyeshe, ainamainama unakulaje"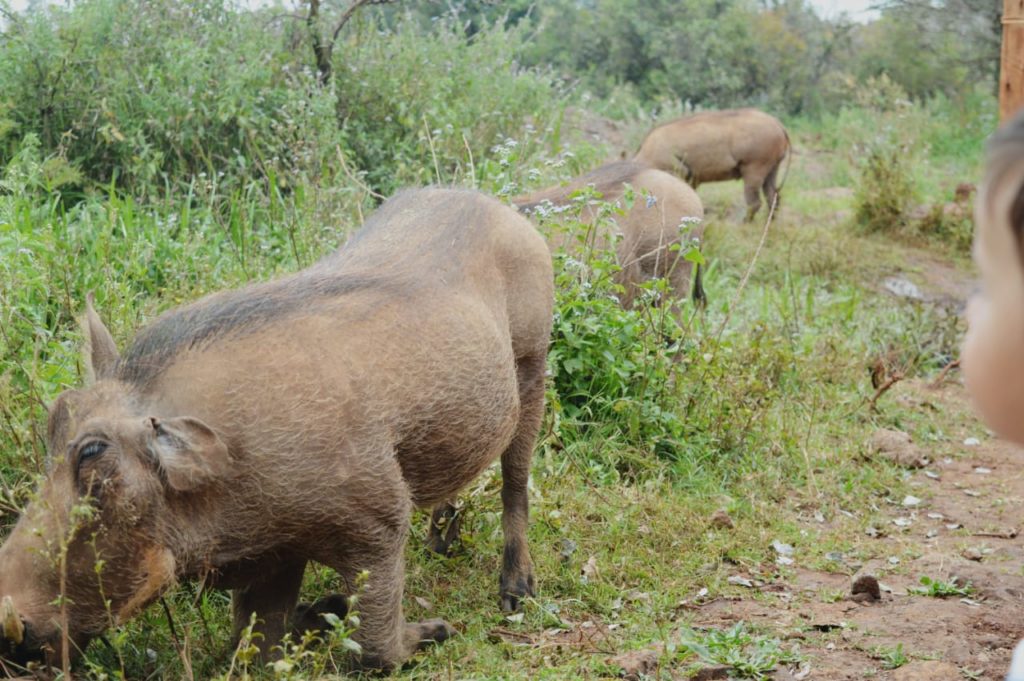 There is also a picnic site where you can go have lunch if you want to. The visit to DSWT was one of my best. Nairobi has a lot to offer. Be on the lookout and explore with me.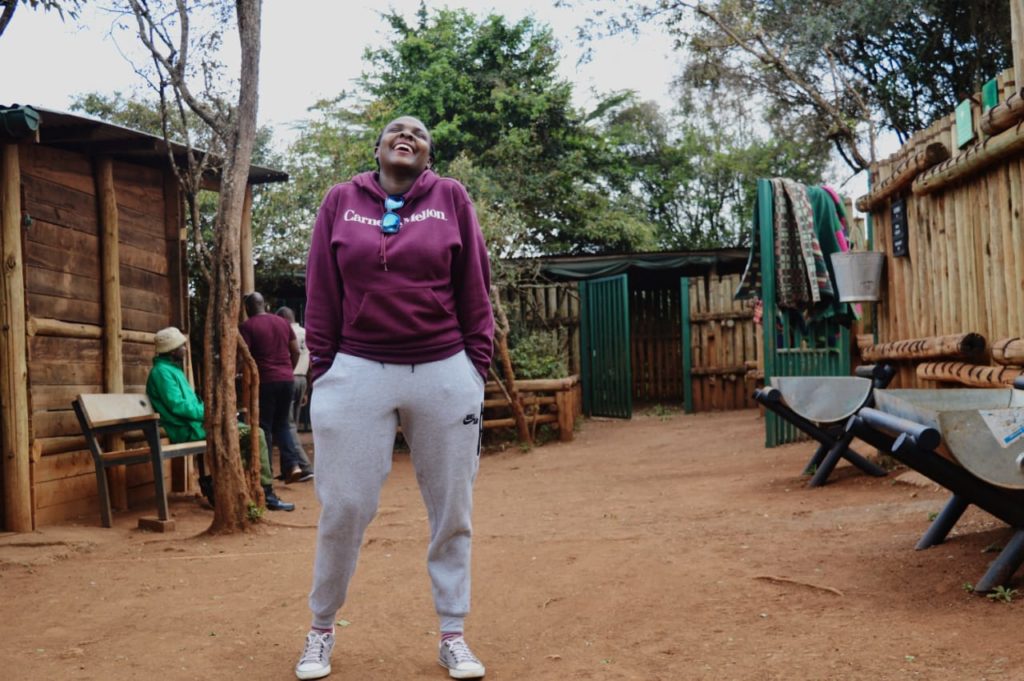 Trust me to be extra!!!!!!!! Handshake with our tour guide. He was so nice and funny.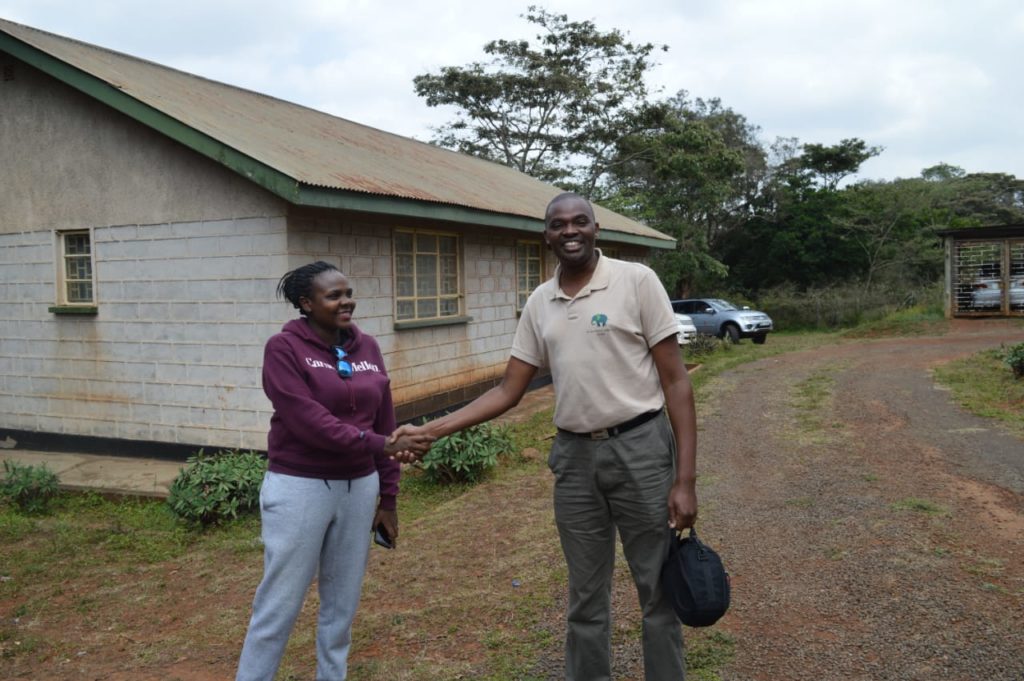 So that's all folks. Where should I visit next?