If you are a music or an art fan and you have not heard about the famous Nyege Nyege Festival, then you must be living under a rock!! Nyege Nyege Festival is an annual music and art festival that takes place in Jinja, Uganda. Nyege Nyege stands for Peace, Love and abundant joy for underground music and musicians in Africa from Africa. The festival attracts thousands of fans from all over the world who want to come and meet their favourite artists from Africa. It is like an Africa based tomorrowland or coachella and it takes place at the shores of river Nile – the longest river in Africa!!!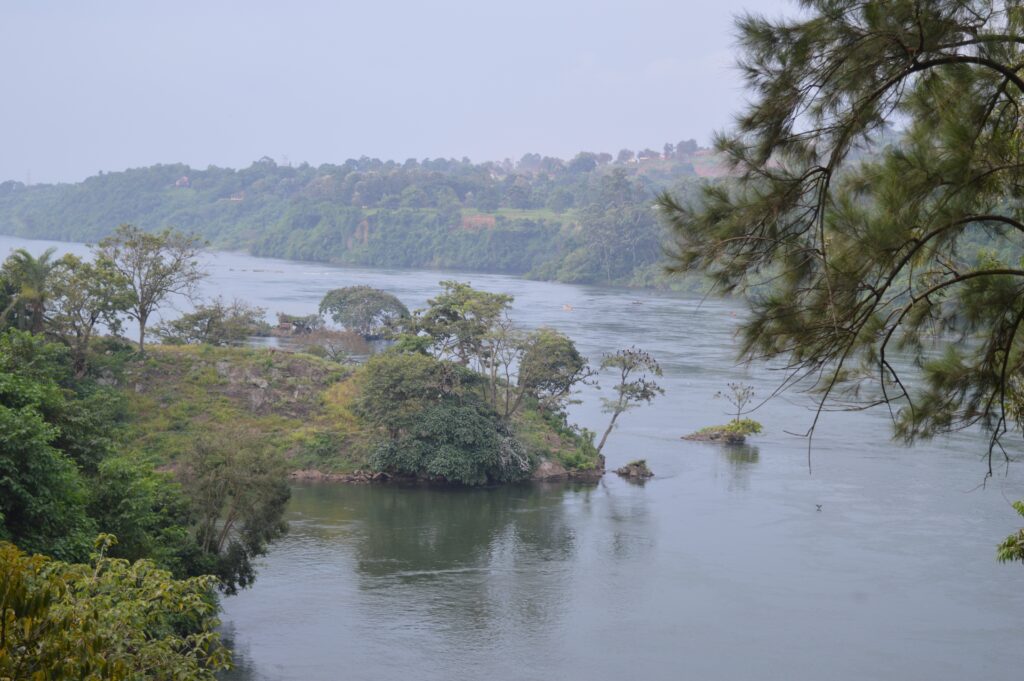 Nyege Nyege Festival is now considered the most important 4-day international music festival in East Africa for both its one of a kind curation and its unique East African party vibe.This year, the festival was taking place from 5th September to 8th september 2019 and it was my chance to go and have my own experience as I also have never been to Uganda. Check out my previous article here about party travellers.
This being my very first time travelling to Uganda, I did not really know what to expect but just to look forward to having a good time. My friends and I decided to travel by bus because flights were really expensive. A one way ticket to Uganda is going for 17,000 kenyan shillings while a bus ticket was ranging from ksh 2,500-3,000 depending on the one you choose. We used the party bus which was charging ksh 5,600 return ticket.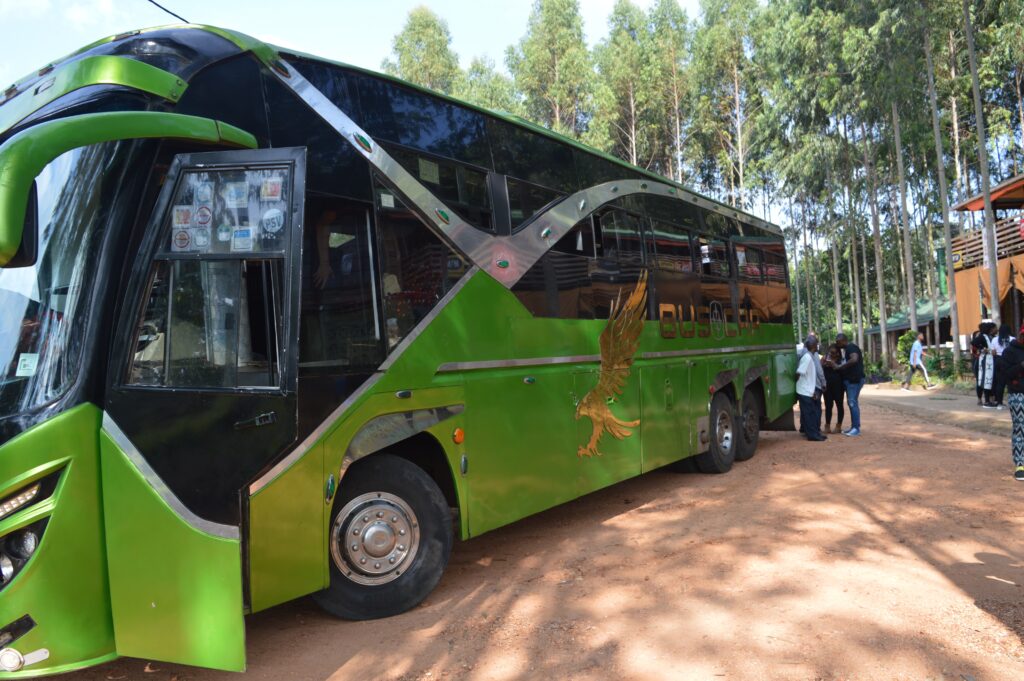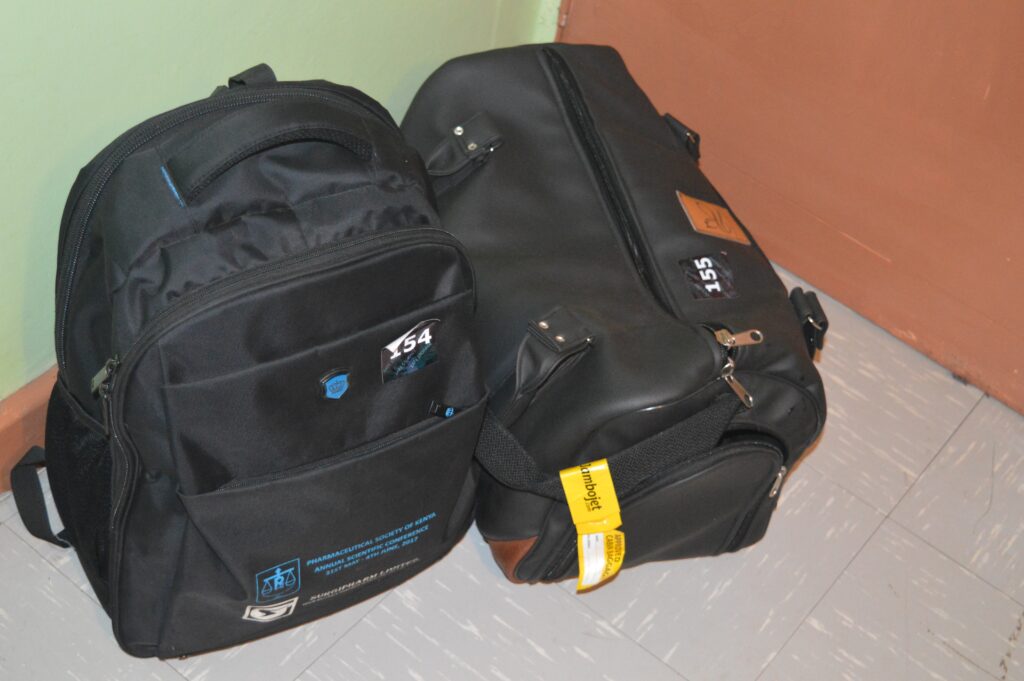 The party bus was so much fun as it only carried people who were specifically going for the event so you can imagine how hype it was. It really made my journey there shorter than expected. We left Nairobi at 9pm and by 6 am we were already at the Busia border for clearance and also changing the currency. I have never felt that rich. Ten thousand kenyan shillings is 350,000 ugandan shillings!! Enough kununua kaploti pale Joska kamulu.
We got to Jinja at around 10 am but the festival was to start at 2pm so we had enough town to tour the town and grab something to eat and also check in to wherever each of us was sleeping.There was no access of vehicles inside the venue so the best options were mostly camping as the campsites were inside the venue or just a walking distance from the venue. The tickets to the festival were ksh 4,000 per person for the entire festival season but you could also purchase daily tickets if you could not be available for all the days.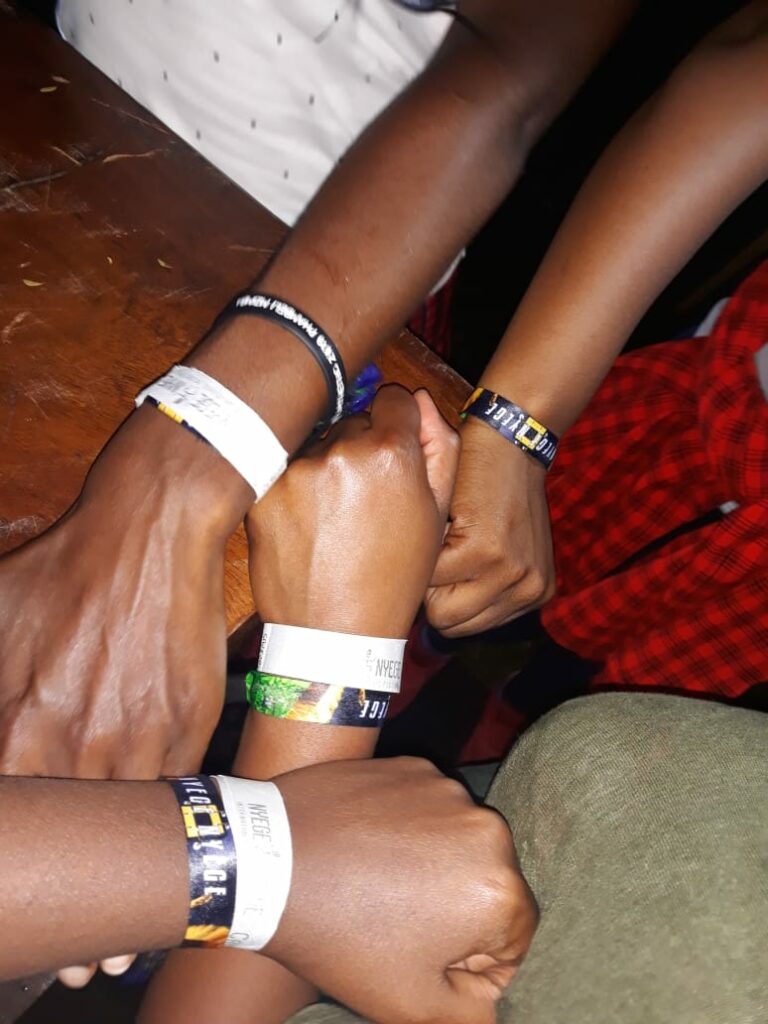 On arrival, you were given your wristband, the line up which had over 100 performing artists, their timings and stages where they were performing and a sitemap to help you navigate the area.
I was super impressed by the set ups from the tents, the stages, sitting area, lounges, eating areas, people went all out to make sure their setups were the most beautiful so as to attract the most customers. There were games and prices to be won, water rafting, tubing, dance off competitions, live cooking, wall of expression and even face paintings.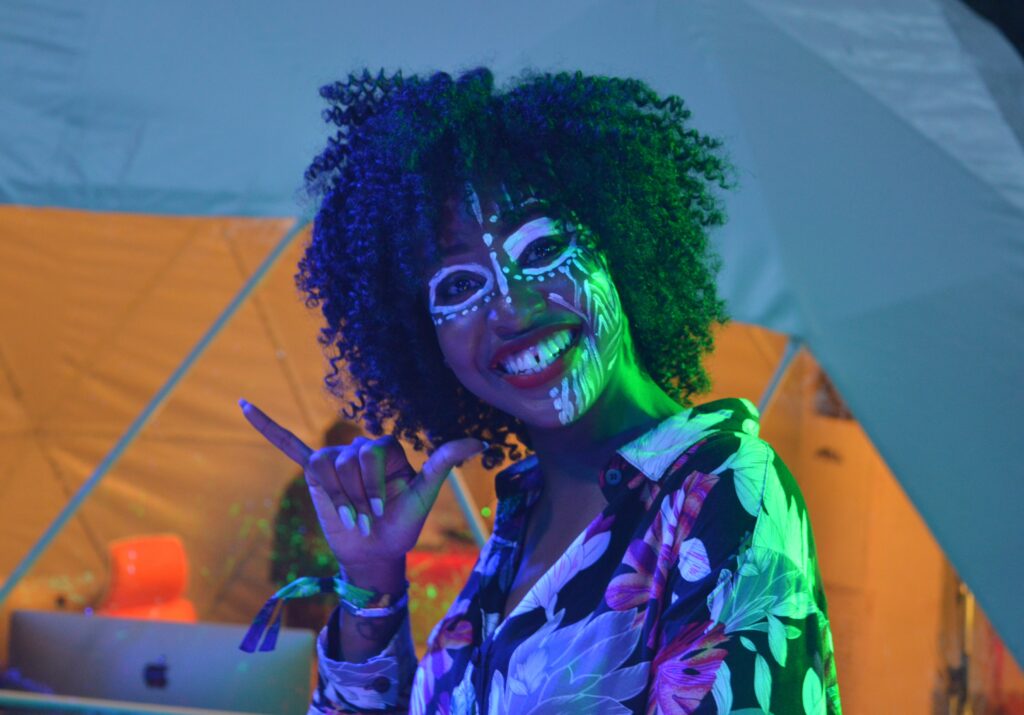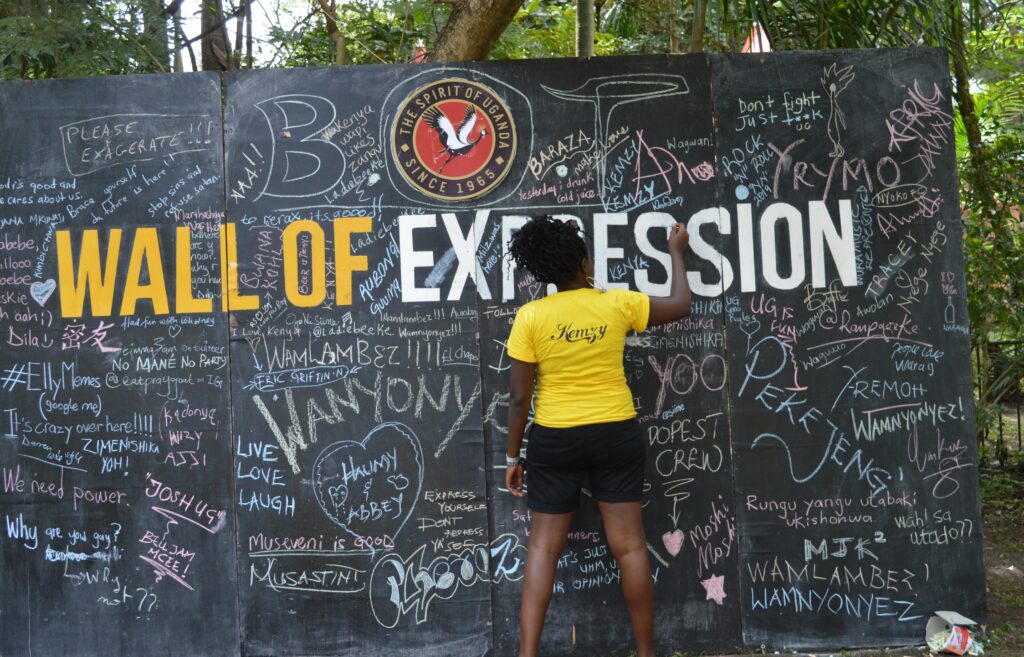 The festival had five main stages where the artists were performing. The main stage which was a mix of all types of music, the bell jams stage for dancehall fans which the kenyans took over, the dark star stage for rock music fans, eternal disco for people who love house music and finally the 154 stage river bay for the reggae music fans. Everybody's choice of music was fully represented. The whole festival was set up on a huge piece of land which could take you like a whole hour to cover all the stages.
There was plenty of food everywhere. I had a chance to taste the famous Ugandan rolex which is fried eggs wrapped with a chapati. I was not super impressed as I have had better in kenya. Although I loved their katogo which is basically cooked bananas with meat. All the other foods were the common ones like pilau, nyama choma, pork, fish, jollof rice, ugali, goat meat etc etc.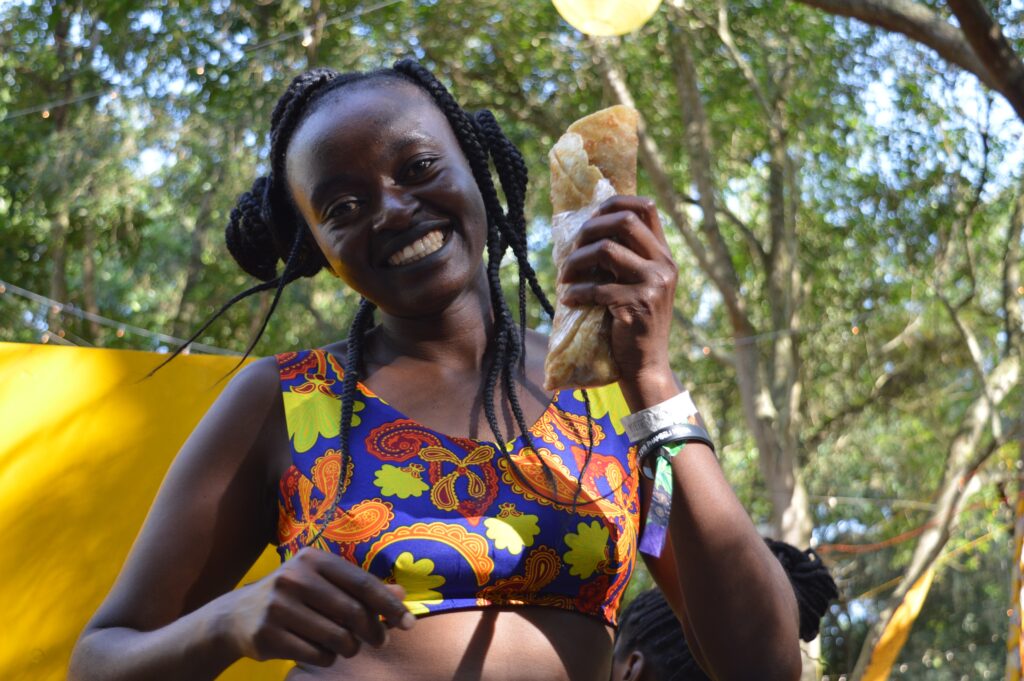 My highlight for the whole festival was the prices and the crowd!! People were super hyped and friendly. The police were also friendly and very helpful. The prices for most things were really affordable or maybe it is because our kenyan shilling is stronger than the Ugandan one. Drinks were the cheapest things in the whole festival. Music was on 24 hours a day.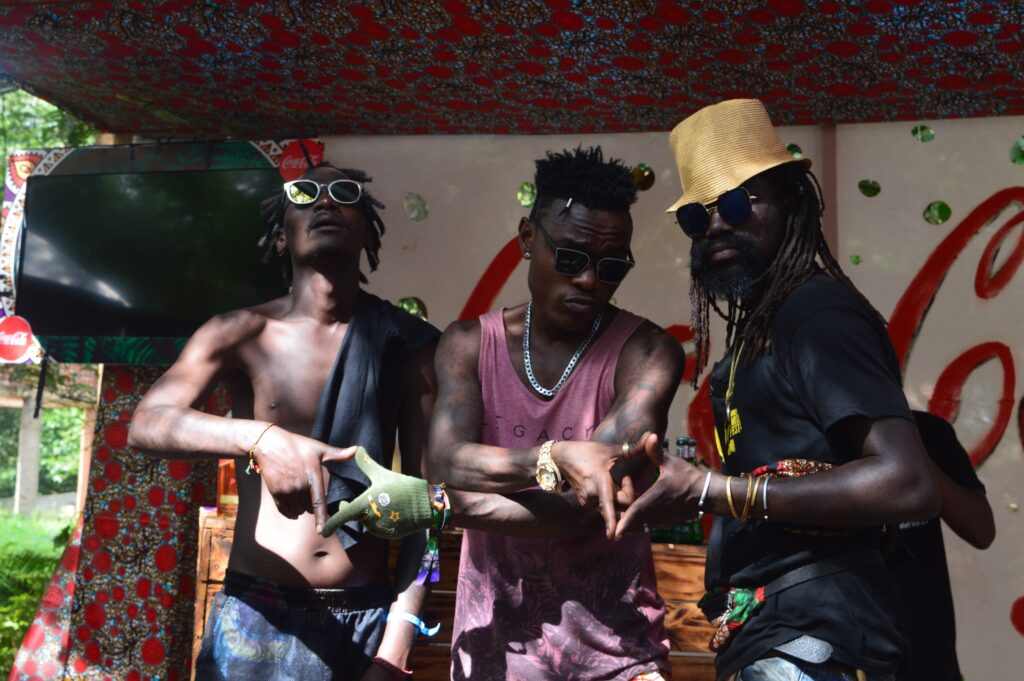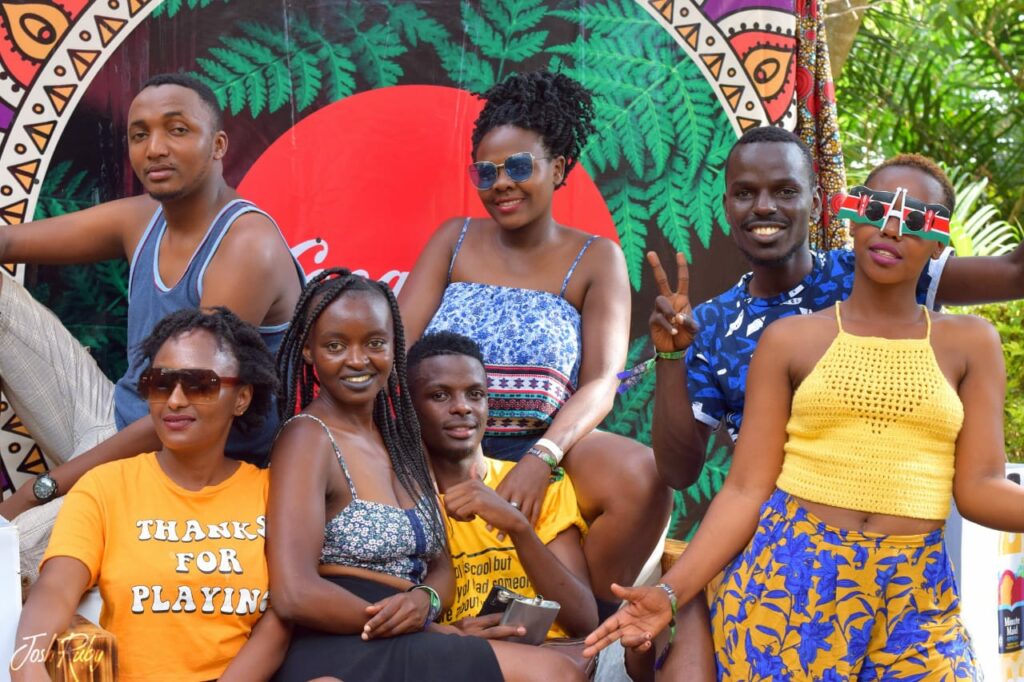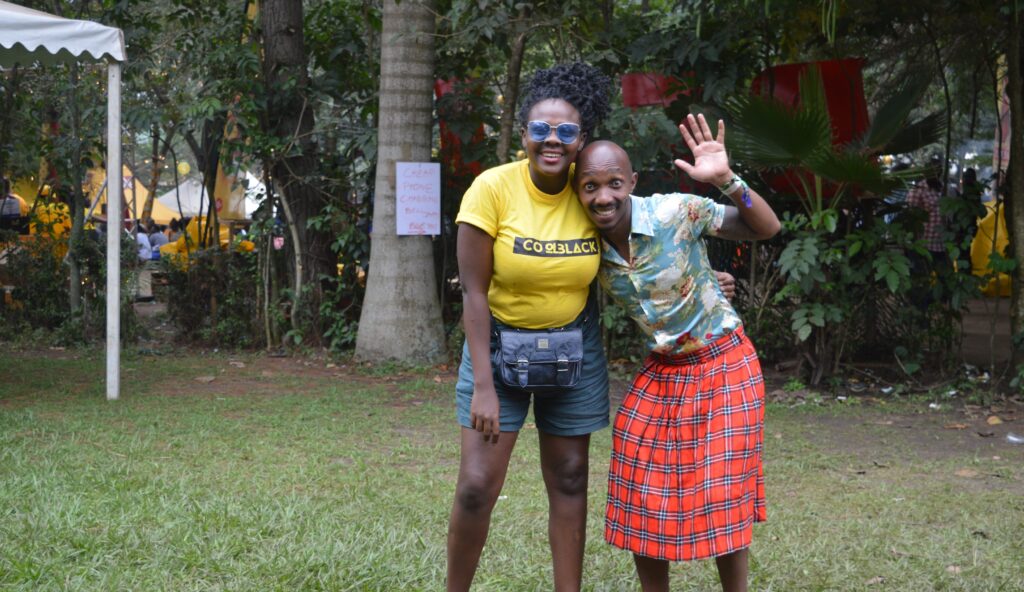 I also got to a radio interview on being a travel blogger with one of the top radio stations in Uganda called smart fm.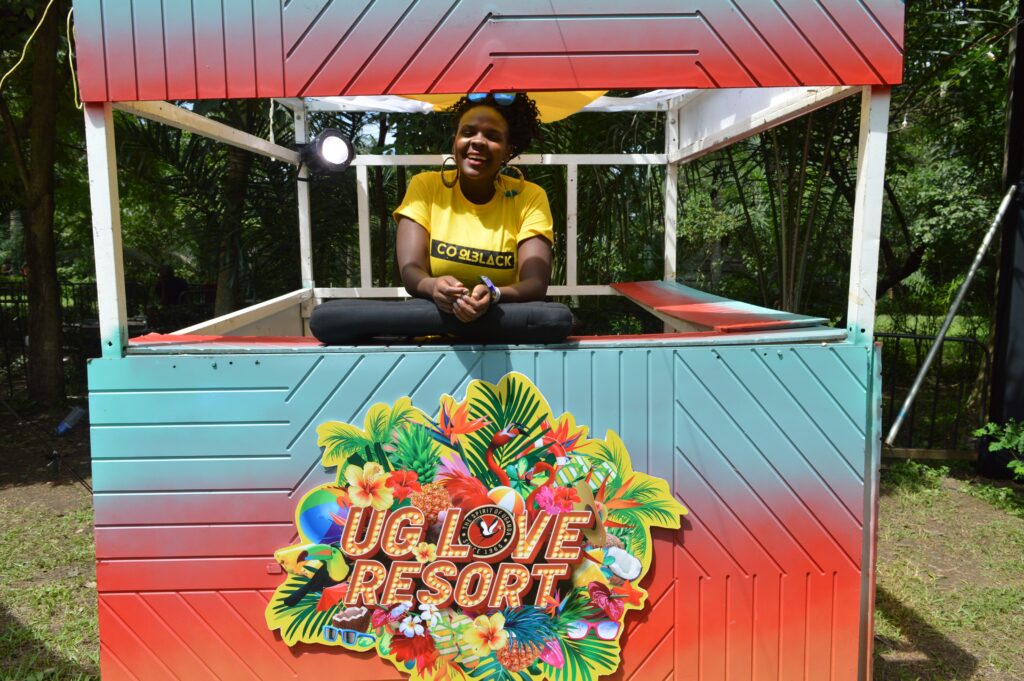 What was a bit hectic was moving around to town and other areas. Since vehicles could not access the festival, we had to walk almost a kilometre to and from the venue to get transport to Jinja town. Ubers were only accepting people who wanted to travel to Kampala so that they could make more money. From the festival to town using an uber was around 200 shillings but the normal taxis were charging about 450 shillings.
Getting airtel and MTN lines was also a bit of a challenge as we had to wait for about two hours before the lines could be activated. Mine took 10 hours!! To make it worse, did you know that you have to pay tax for you to use social media in Uganda?? Now you know. We were shocked as well. For every data bundle you buy, you must pay OTT (Over the top tax) which is the transmission or receipt of voice or messages over the internet, including access to virtual private networks. But it was good because we concentrated more on the people that were there rather than be on our phones all the times.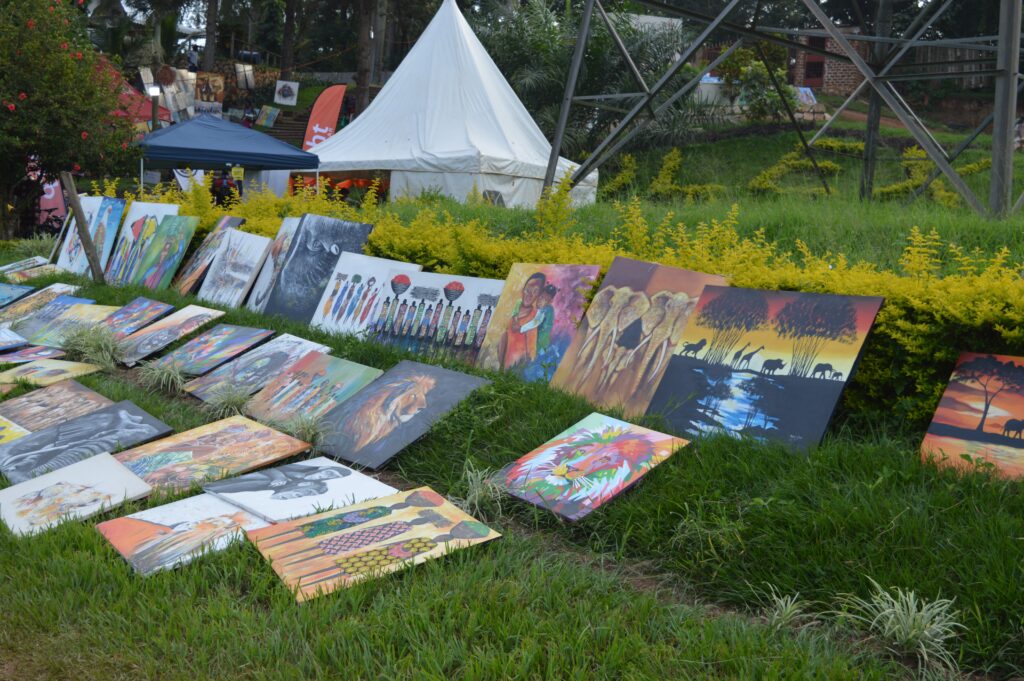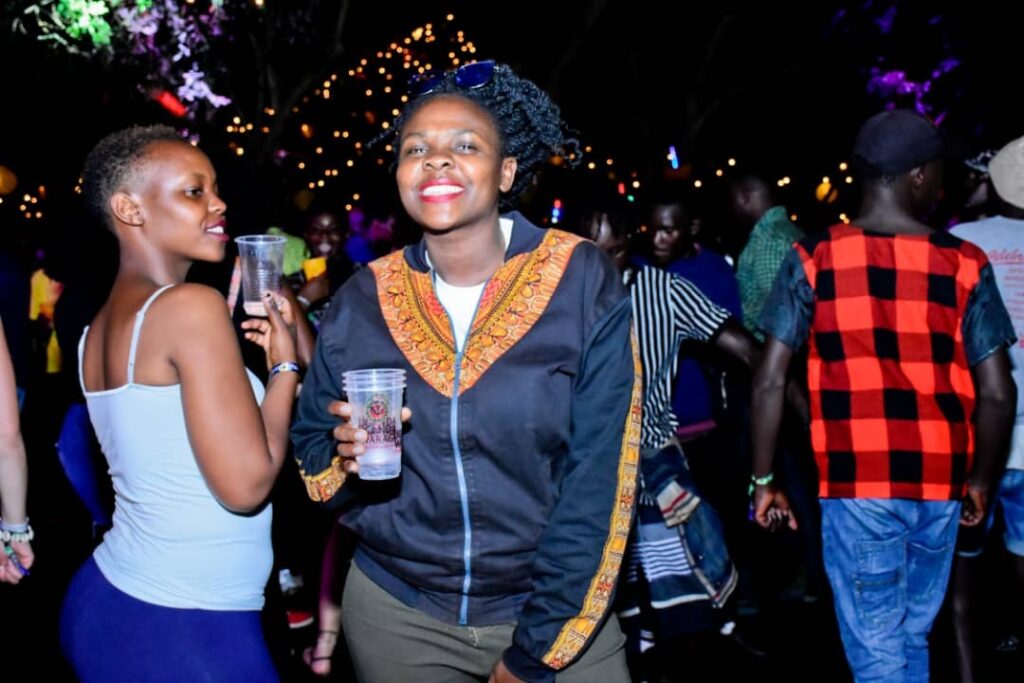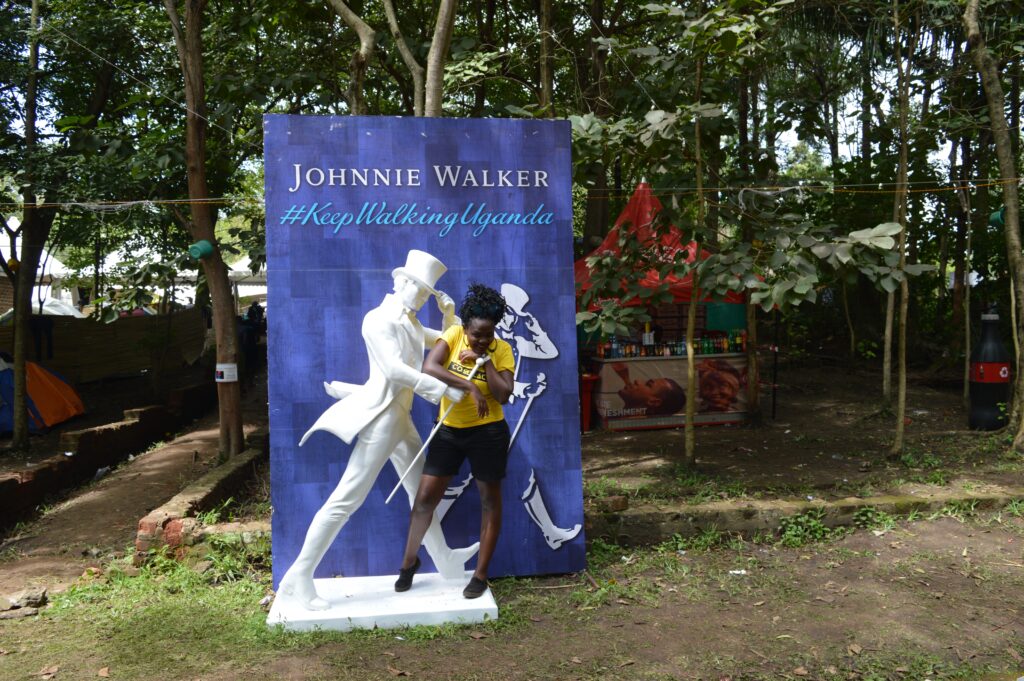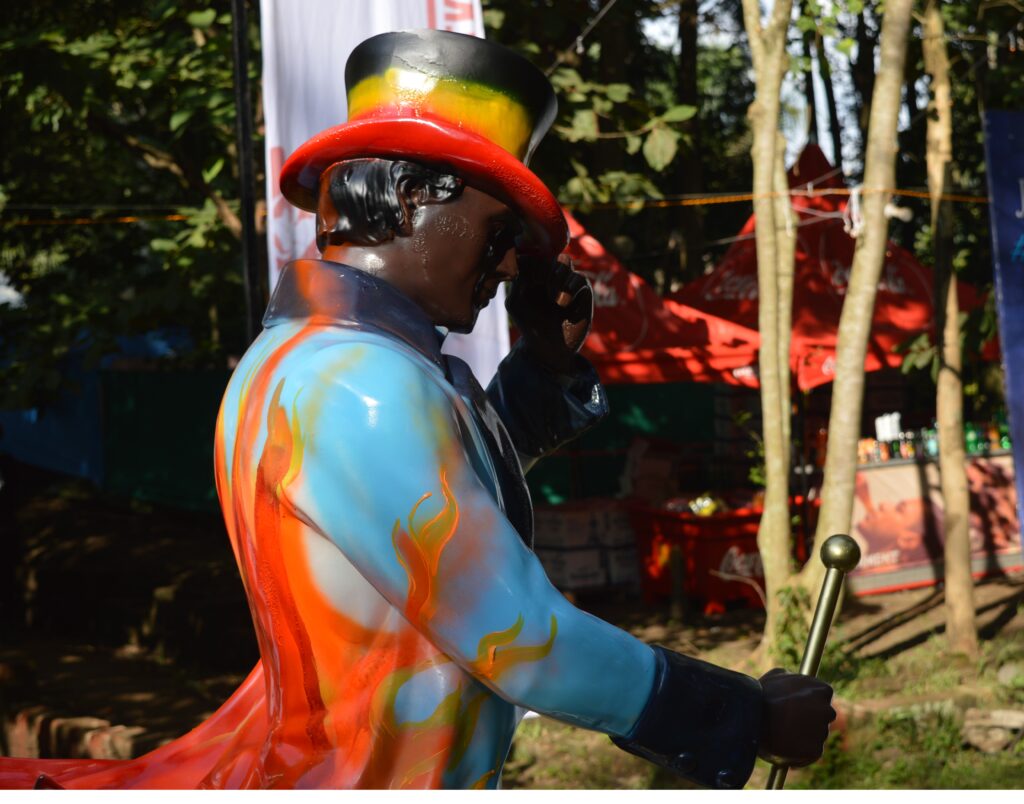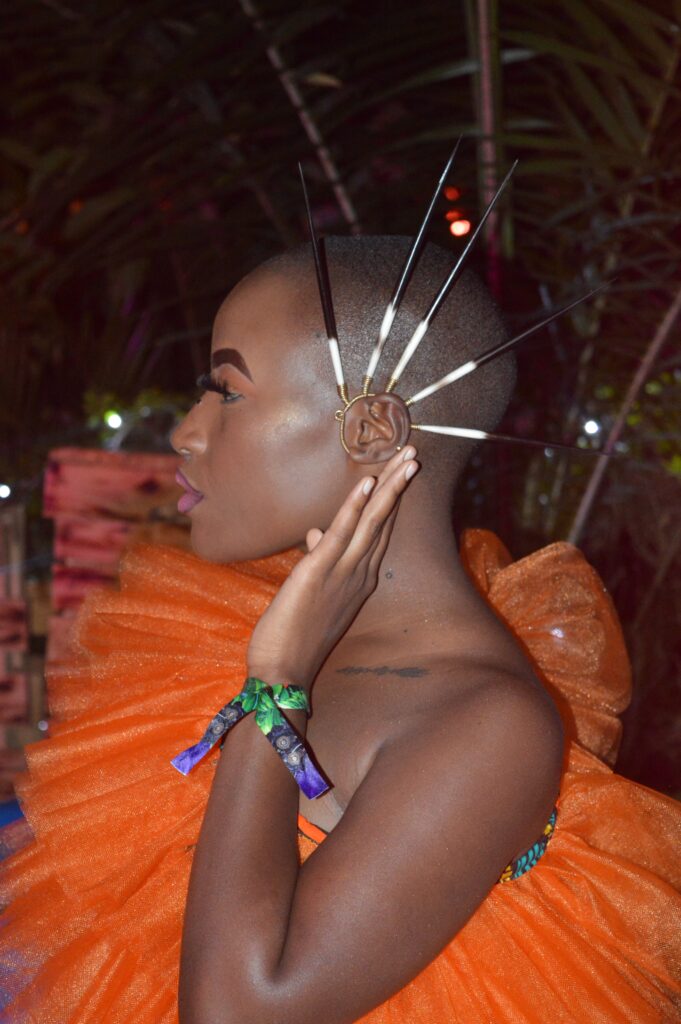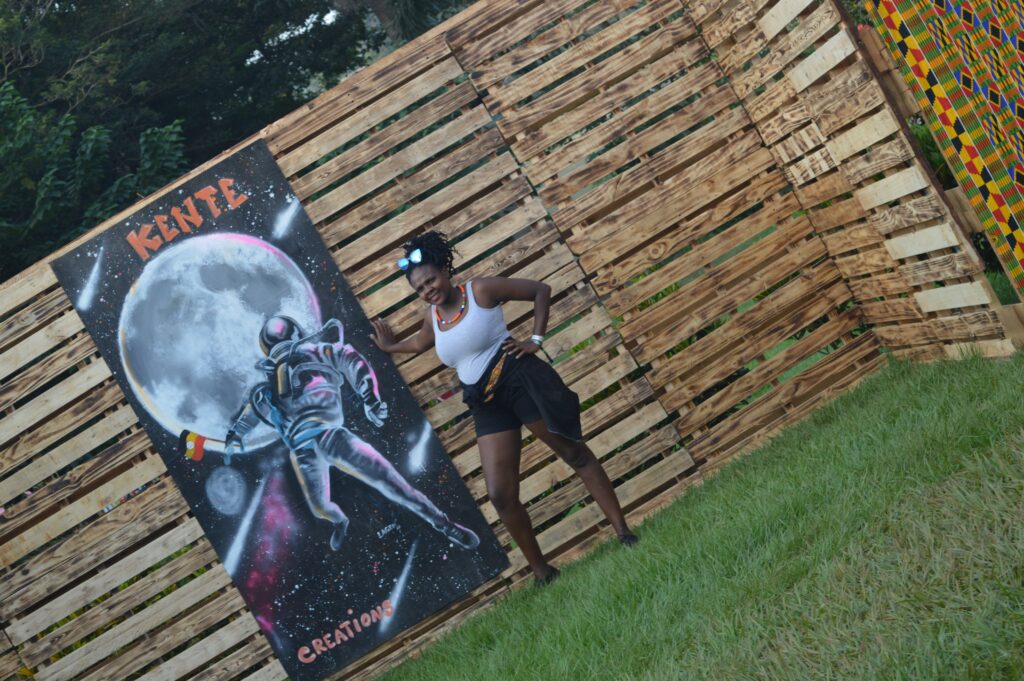 All in all we got to enjoy our stay in Uganda and I would love to go back there when it is less crowded and explore the area better. If you love music and art, then this should be in your bucket list for next year. Each year it gets better and better.