In my previous article about my road trip to Nanyuki, I wrote about how long it takes to get there and how much it cost us. In this article, I will write about all the fun activities you can do when in Nanyuki. There are so many affordable fun activities to do in Nanyuki depending on how much time you have in your hands. I recommend 2 days minimum.
Shopping at Cedar Mall
This is the largest shopping mall in Nanyuki with over 20 stores selling books, clothes, shoes, food, drinks, etc. The mall also has a nightclub and casino and several food vendors including Java and Mister work. It has something for everyone. Make sure you make a stop here.
Horse riding at Maiyan Villas
My first time riding a horse in my entire life!! Maiyan Villas offers executive accommodation for their customers and have plenty of activities to keep you busy. Their swimming pool was closed for renovations. They have a man made dam where you can enjoy boat rides. I settled for horse riding which is ksh 2,000 for 30 minutes or ksh2,500 for an hour.
The guide/teacher was really nice, patient, and friendly. I enjoyed my lesson for about 25minutes before I fell off the horse and my life flashed before my eyes hahaha!! I did not go back to finish my session because I was too scared to break my bones before I tour the world!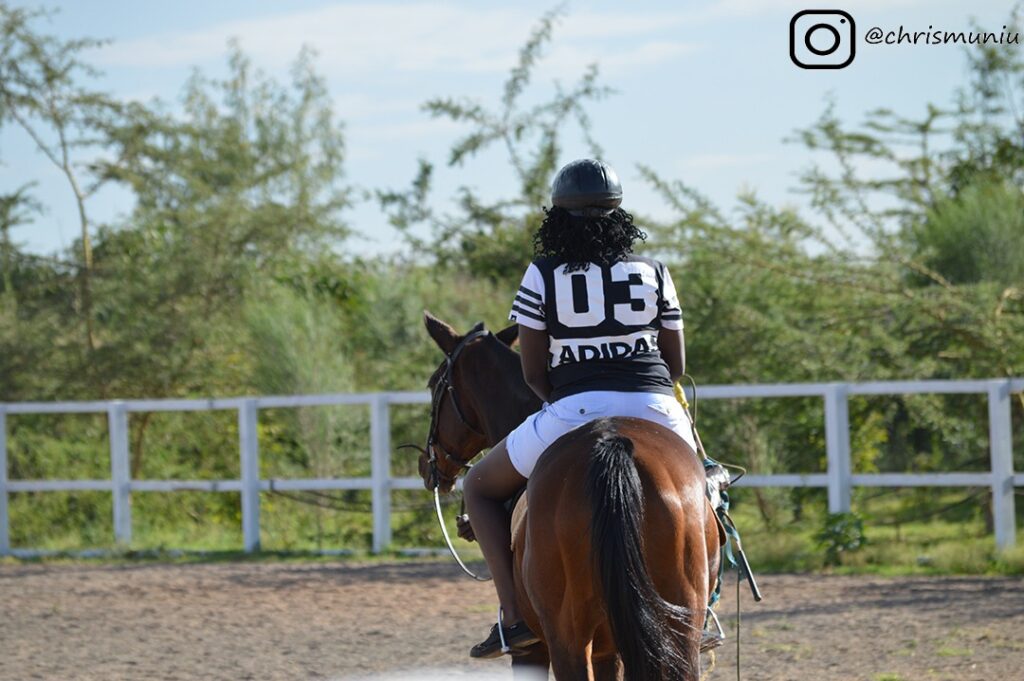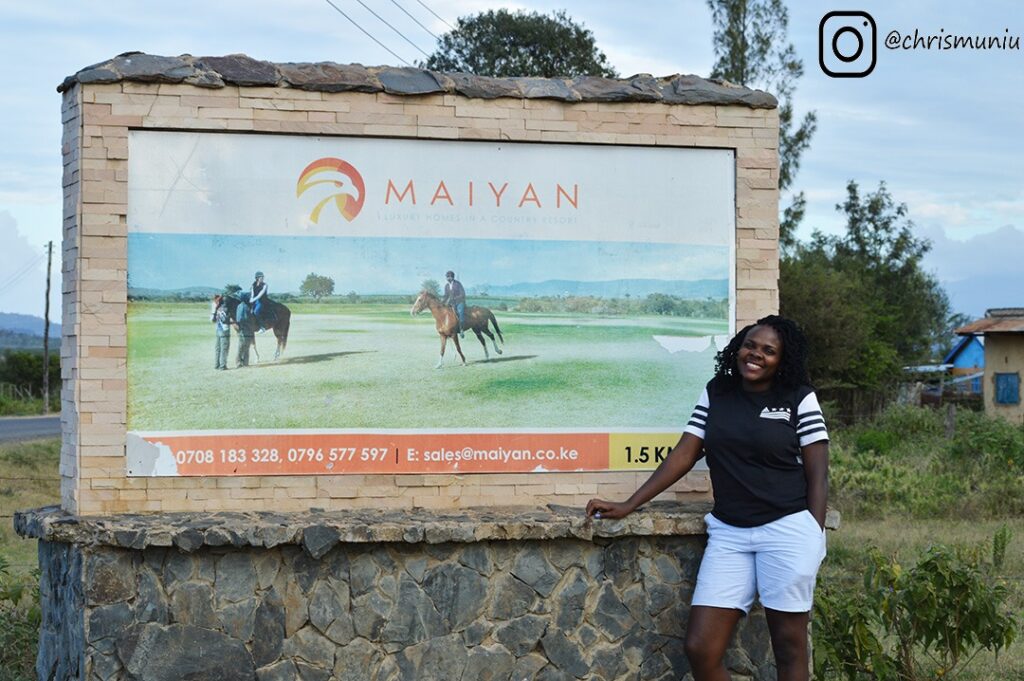 Visit Chaka Ranch
I think by now everybody has heard about the famous Chaka ranch. It is on your way to Kiganjo before you get to Nanyuki. Chaka ranch is a leisure park that offers amazing activities for the whole family. The activities include paint balling, go-carting, team building, skating among others. I highly recommend the place to everyone and especially to those traveling with kids. Check out their website and activity prices here.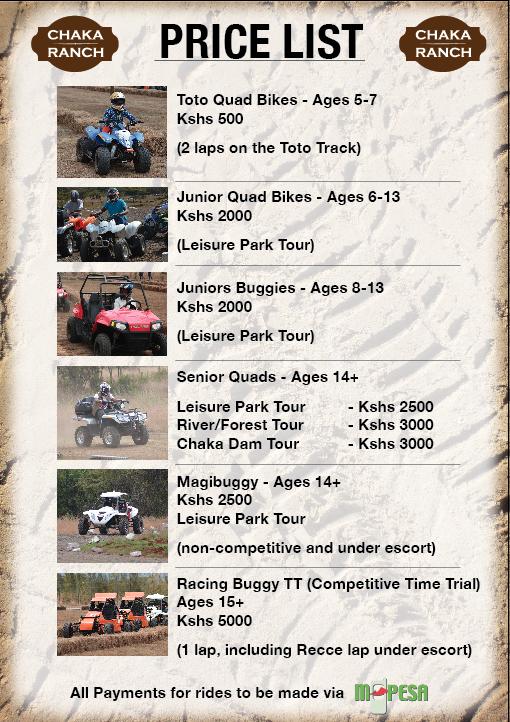 Lunch at Trout Tree Restaurant
Can you imagine having a meal not under a tree but in a tree? Trout tree restaurant is built in an enormous (mugumo) fig tree along the Burguret River below Mt. Kenya and offers a very unique dining experience. They are known for their fresh trout fish caught from their trout ponds. Be sure to try their meals when in the area especially their Trout fish and plantain chips. It is highly recommended.
White water rafting at Sagana Rapids Camp
My adrenaline junkies, Nanyuki has something big for you! The Sagana rapids camp is famous for white water rafting and they offer the best services in Kenya. Make sure you do the water rafting and also the bungee jumping. totally worth it. I am planning a trip for this, so if you are interested, leave me a comment or DM me on my Instagram. I will do a maximum of 14 people.
Visit Ol pejeta Conservancy
The conservancy is a non-profit that works to conserve and provide a sanctuary for wildlife. It has the largest sanctuary for black rhinos in East African and also one for African apes. It is home to the two remaining Northern white rhinos (Najin and Fatu) in the whole entire world!!! Apart from all that, it also has the big five! No need to go all the way to Maasai Mara.
Hike and swim at Ngare Ndare Forest
I think I have praised this place enough times. I loved the canopy walk but I hated the hiking part because hiking is just not my thing. The swimming pool was amazing! The cold water was very much needed after the hike. We swam our sweat away. Read the experience here.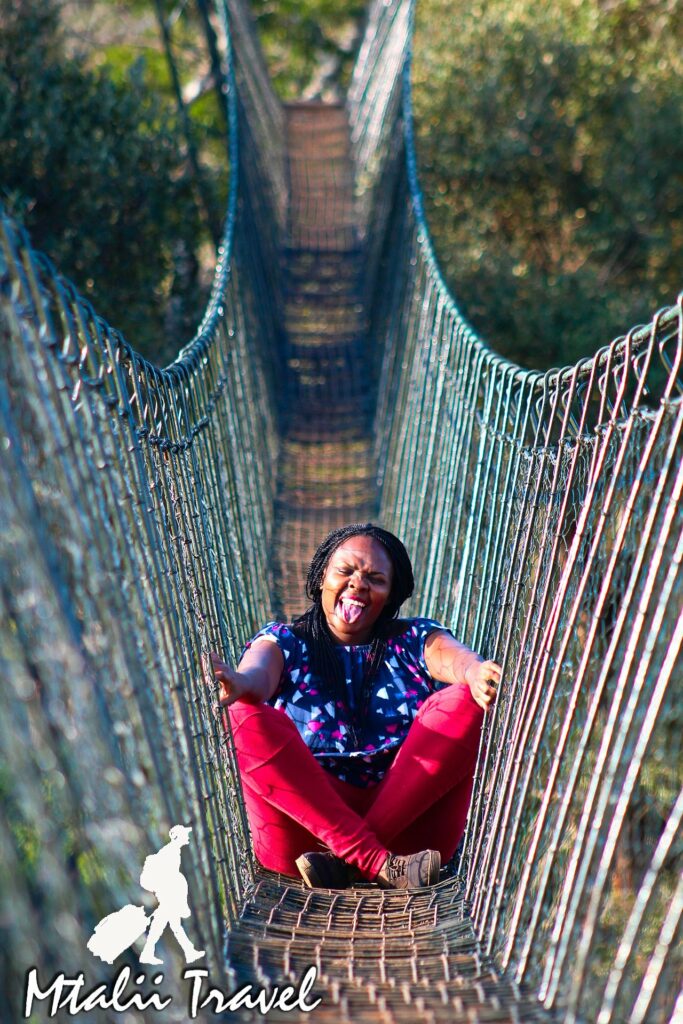 Climb Mt. Kenya
This is the second-largest mountain in Africa! I prefer watching this from afar or at least have a chopper drop me at the tip/top of the mountain. I am not going to spend 5 whole days climbing a mountain. I was not made to enjoy hiking. If this is your kind of thing, a friend of mine is planning to do the hike over the Easter holiday. DM for details.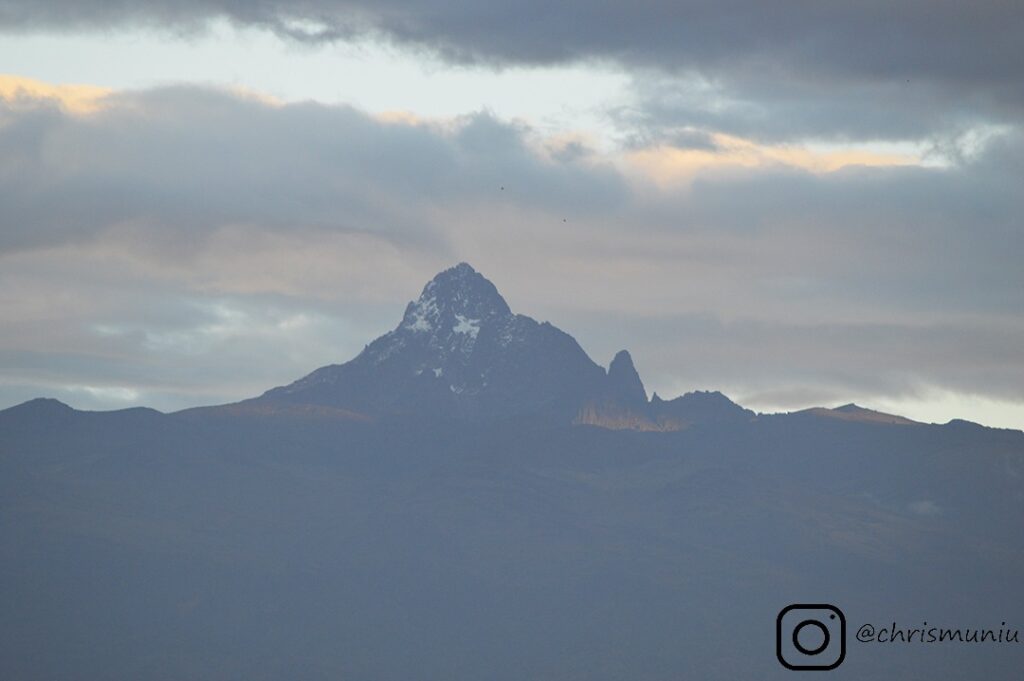 Party at Moran Lounge & Grill
What is a road trip without a party??? Make sure to turn up at Moran. It is the most lit club in the area and the prices and pocket friendly. They always a guest or resident deejay to keep you entertained all through and great meals, nyama choma, choma sausages, and Muturaaa. Totally worth it!!
So, the above are my top recommendations on what not to miss out on. I hope to see some of you on my next trip. I will share the details on my Instagram and Facebook page about the dates and prices.