All that Nairobians have been talking about for the past few days was the visa burger week. I had mentioned in my previous post that Eatout Kenya was having a Visa Burger Week from 5th to 15th August 2019. They had over 50 restaurants participating in the festival and I went to Newscafe to try out their burgers.
Newscafe has four branches in Nairobi. The most common being the one at Adlife Plaza Kilimani, another one at Sarit Center Westlands, one at Karen and their newest branch at Rosslyn Riviera Mall on Limuru Road. I chose the one in Hardy-Karen because I knew the rest of their branches would have been jammed busy and also because I have never been there before.
The branch is located at Hardy Post Shopping Mall which is like a ten minutes drive from Karen shopping center.We arrived there at around 7:45 pm. I loved the interior decoration and the ambiance. I am officially obsessed with places that have amazing decor. The nice soothing music was also a plus. Another plus was that the place was not so crowded. The waitress that was serving our table was very efficient and informative. She informed us about the visa burger week offers and also on happy hour.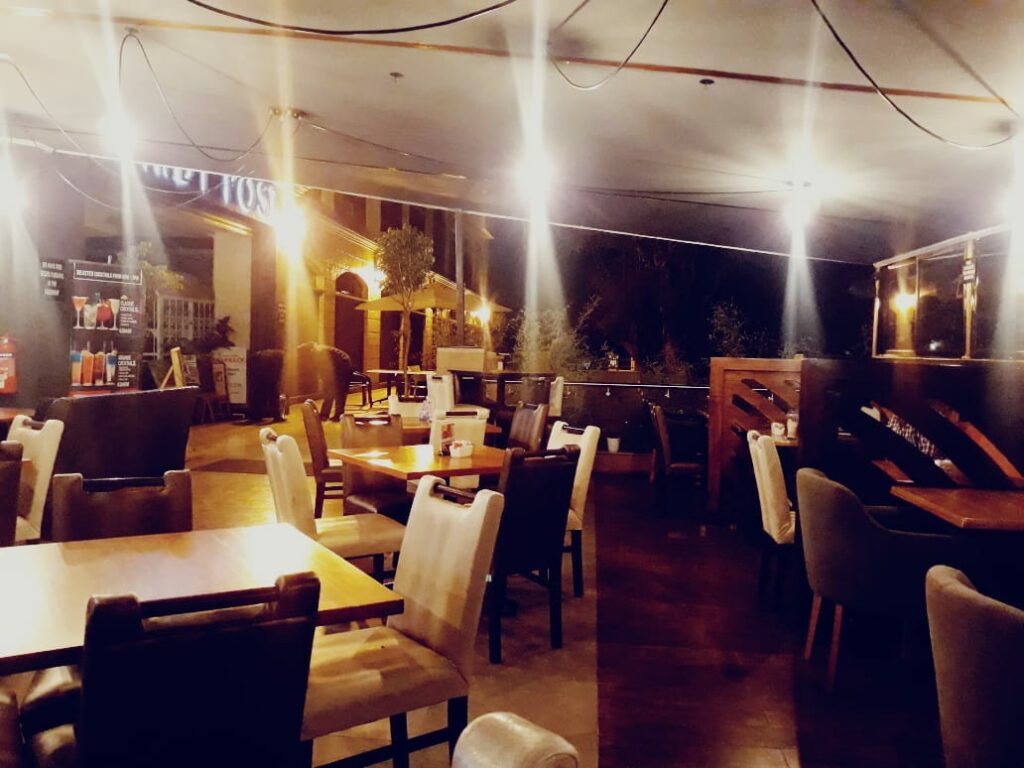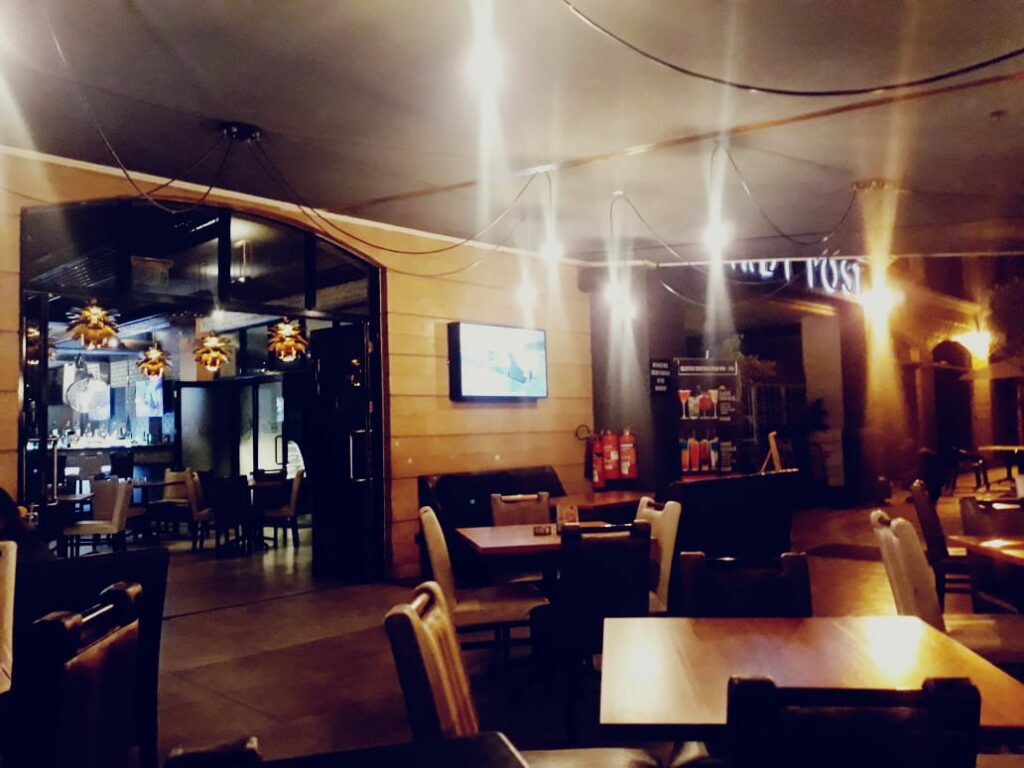 Their Visa Burger week offer was that you order any of their "bigger" burgers then you get a classic cheese burger or original barbeque burger for free. You only had three options.The jack'd up burger,big beef and the All in burger. I opted for the big beef burger and my date opted for the original barbeque burger since he doesn't like cheese. The big beef burger has a beef patty topped with cheddar cheese, bacon, caramelised onions, mushroom sauce, avocado, tomato and lettuce with a choice of french fries or onion rings. To be honest I ordered it because it has avocado. I even ordered for extra avocado instead of bacon. The original bbq burger has a barbeque basted beef patty with lettuce, tomato and grilled red onion with a choice of french fries or onion rings. Basically just a normal basic burger with no cheese. It was to take around 20 minutes so we ordered for cocktails as we waited for our meal.
They have happy hour on selected cocktails at either ksh 400 or ksh 600. I Choose a Cosmopolitan at ksh 400 and he took a classic mojito at ksh 600. To be honest I was impressed as they did not compromise on quality. The cocktails were amazing.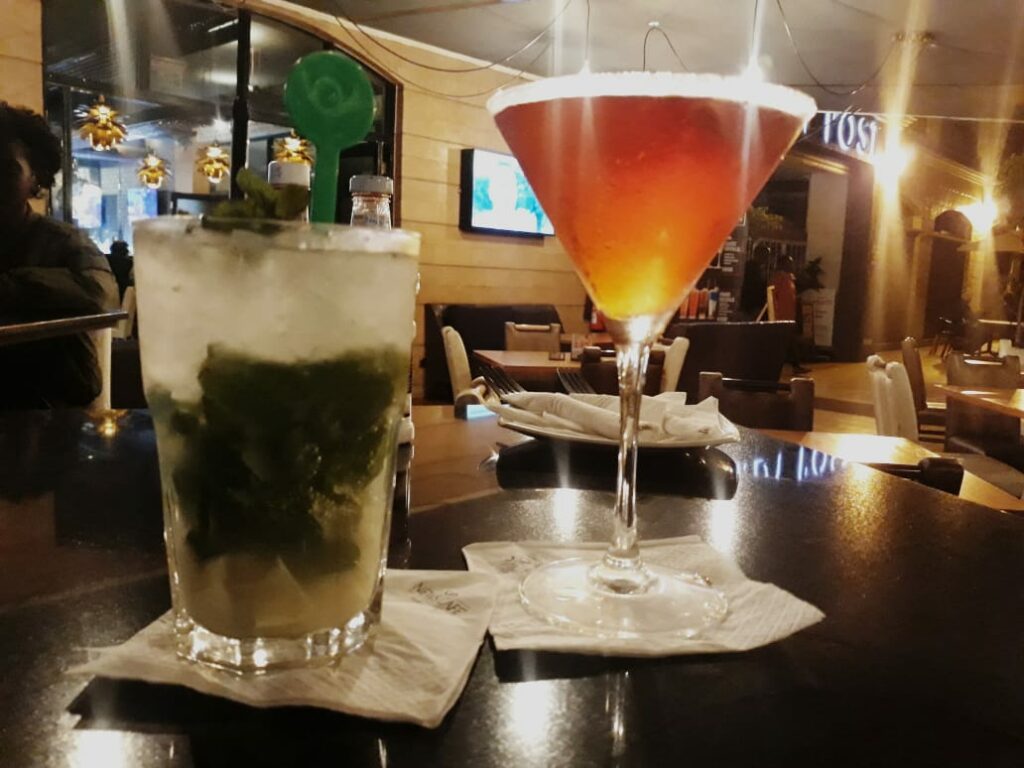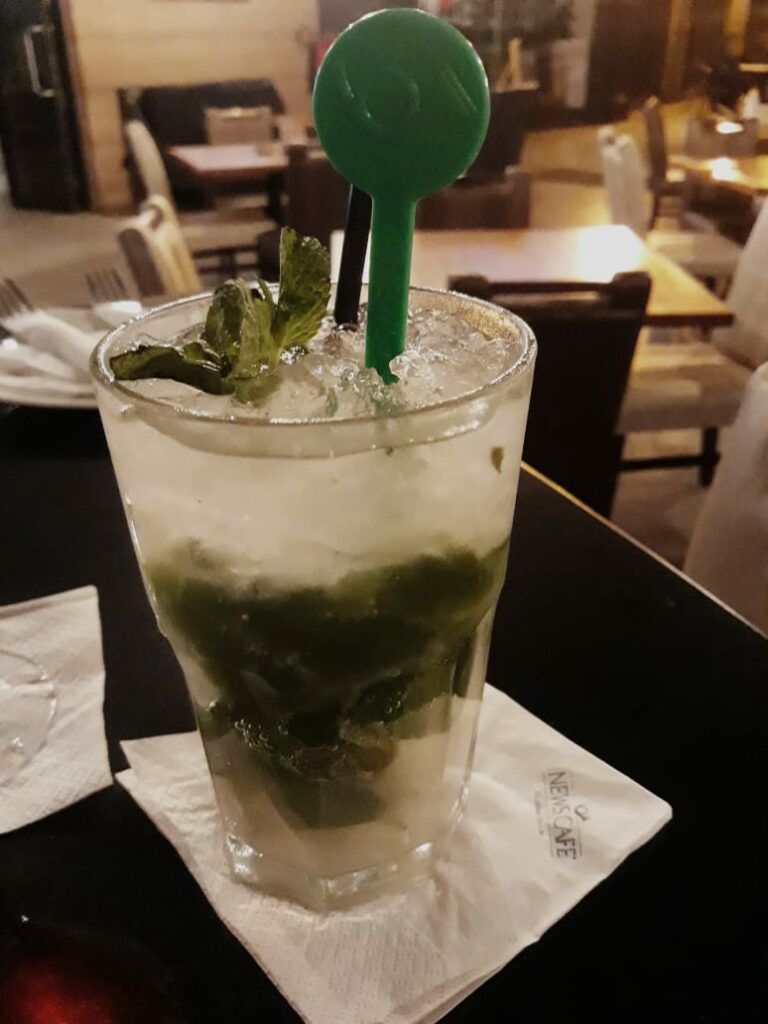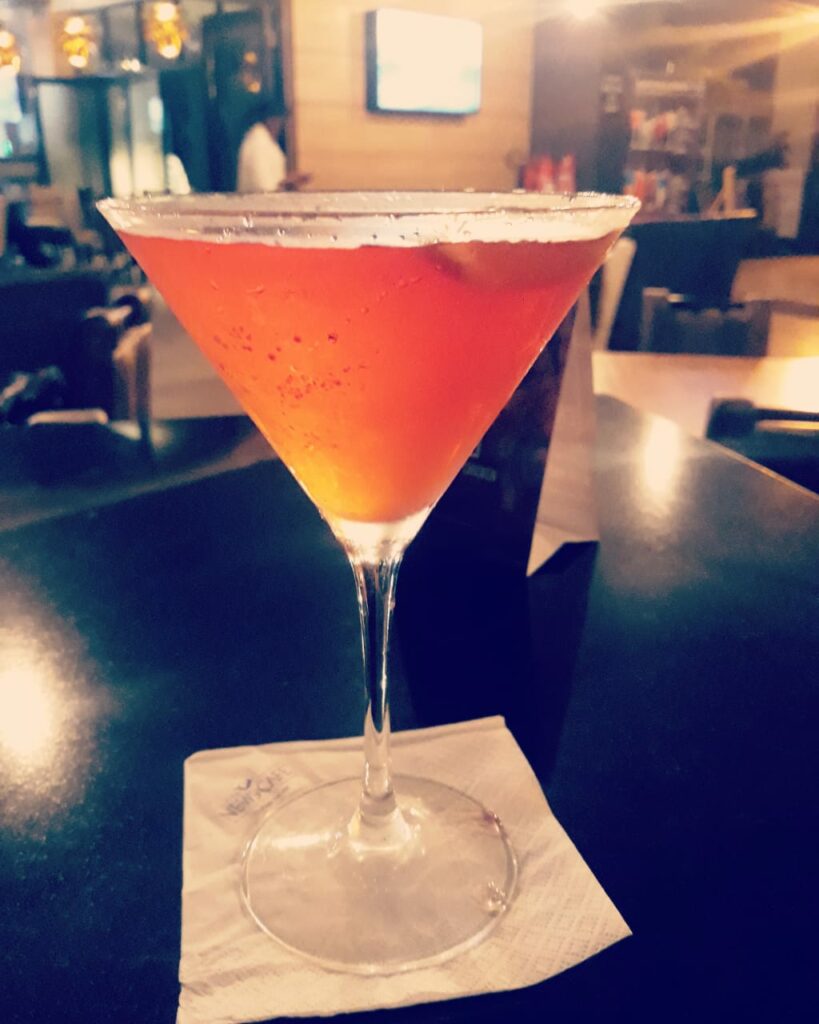 Finally our food came. The presentation was okay and even the portions. For one reason or another, the another being that I had taken a cup of uji for my cold at Karen Square 30 minutes earlier, I was unable to even take a bite out of my burger and onion rings. My date seemed to enjoy his burger and fries so I knew mine wouldn't disappoint even if I eat it the next day. So my burger and onion rings were packed for me for take away.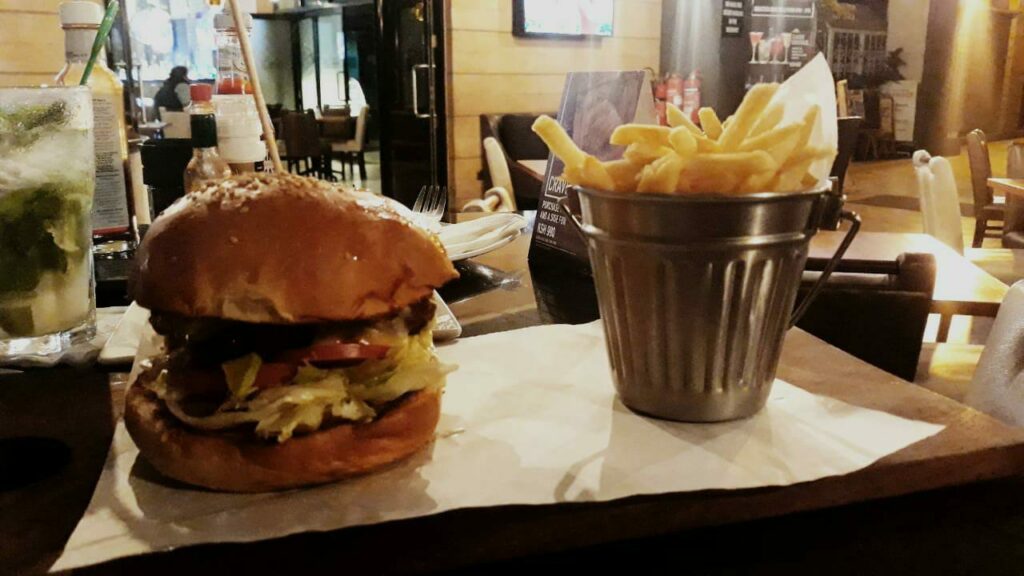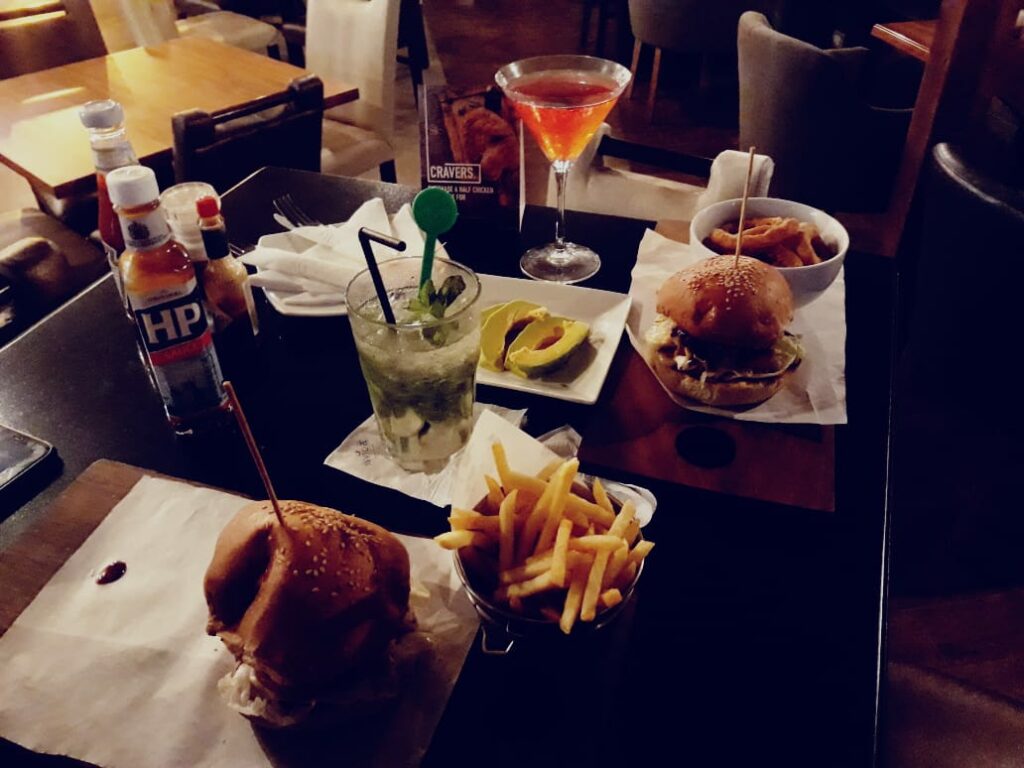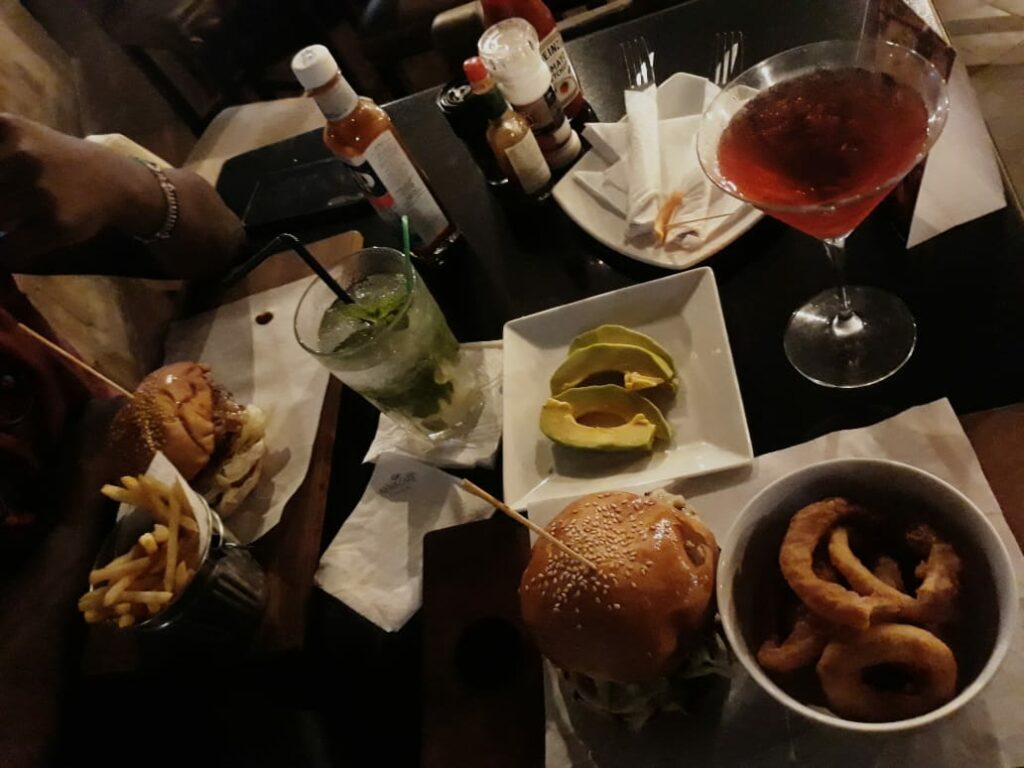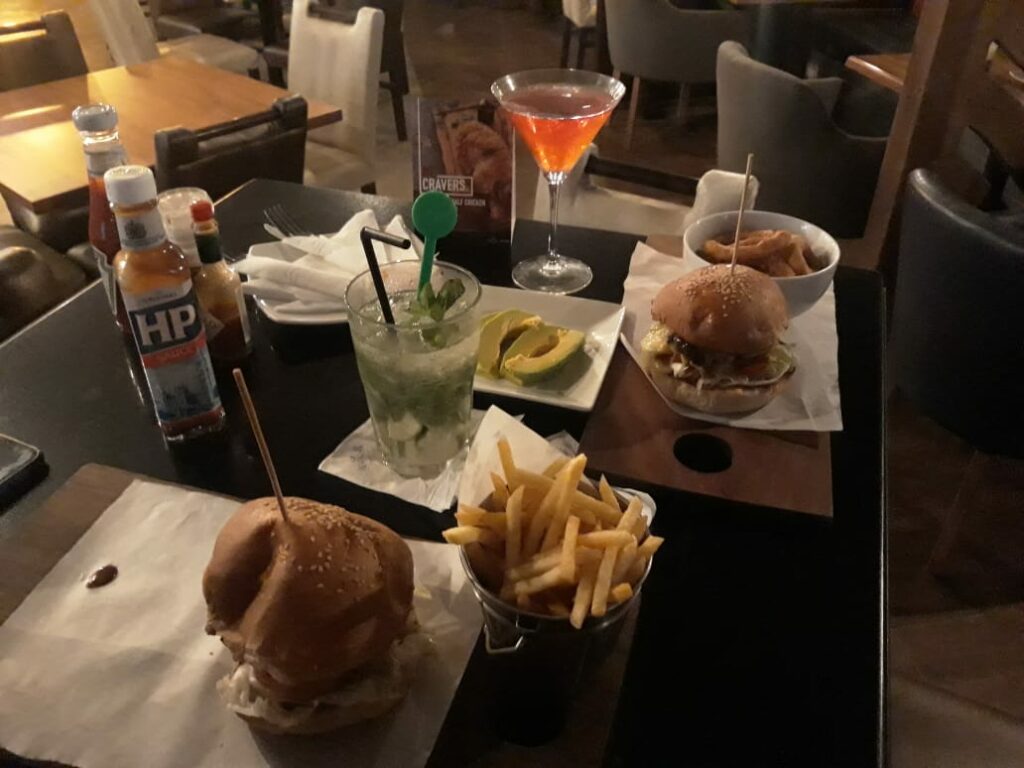 The next day I decided that I will have my burger for breakfast. I have never been that disappointed. The burger was just as plain as it could get!!! I don't know if they changed it while packing or what happened. It just had the beef patty which was highly seasoned with black pepper, two tomato rings, a thin cheese slice, two pieces of mushroom, and a lettuce leaf!!! For ksh 1,490 I felt it was NOT WORTH IT AT ALL!! I did not bother to taste the onion rings but I can vouch for their fries. They were good.
I don't know if the burger was that bad coz of the offer or that's how they normally serve it but I was really disappointed. I would recommend the place for cocktails though. Their cocktails and fries were amazing, the music, the ambience and the location was a plus.