I had done a list of about 10 restaurants  where you could have got free pizza between 26th October 2018 to 4th November 2018 in my post for FREE PIZZA IS HERE. Of all the mentioned places I only managed to go to Charlie's Bistro because my week was really busy and also because Charlie's is in CBD so it is easily accessible. This place has not stopped to wow me!! Every time it is like a new experience. The decor we already agreed is on point, it is spacious, the service is amazing or at least our waiter Anto was, the food was amazing, the drinks too yaani I can recommend it to anyone who wants to have a good time and enjoy a good meal in a great ambiance.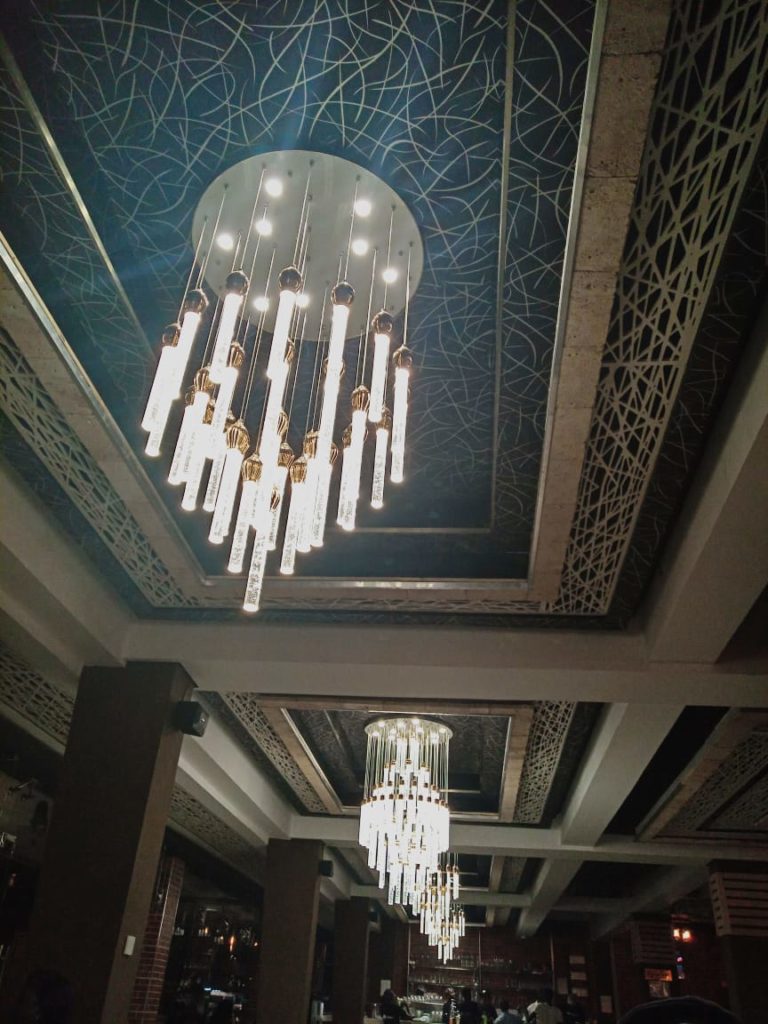 The decor is just amazing and the seats are very comfy.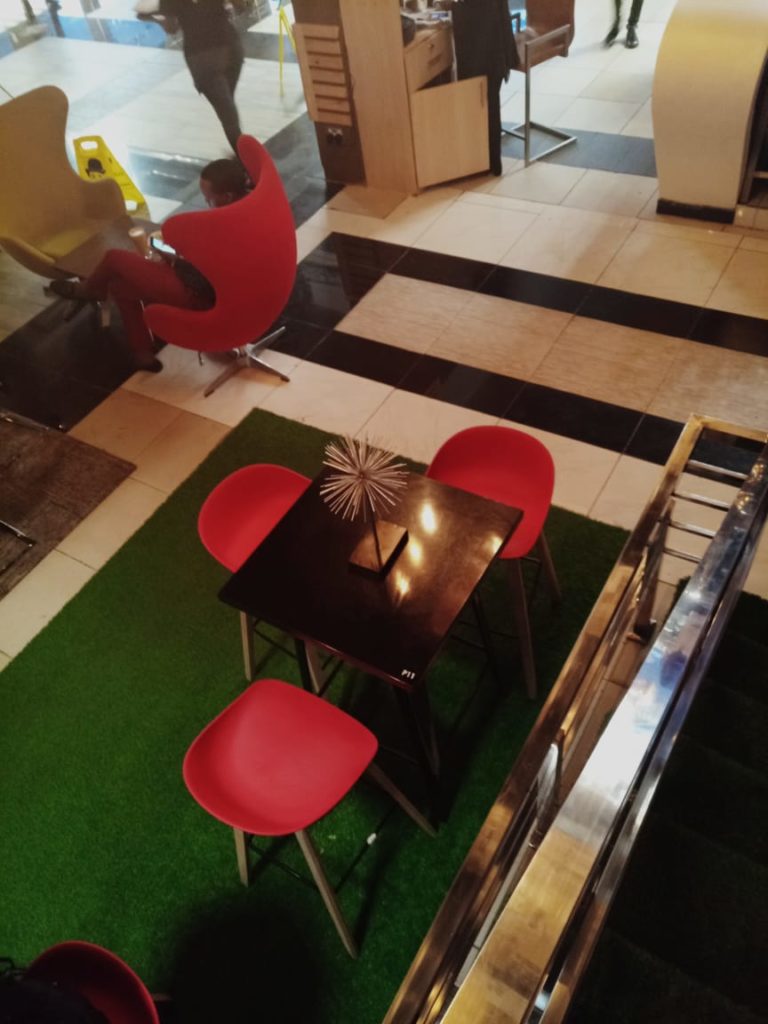 Now since the place was really full we had to wait for around 20-30 minutes before the pizza was ready and I decided to try out their paprika fries. OMGGGGG they were amazing and really big lengthwise but not portion-wise though I can't complain. I was really hungry and they served the purpose. They cost i think 200 shillings or 250.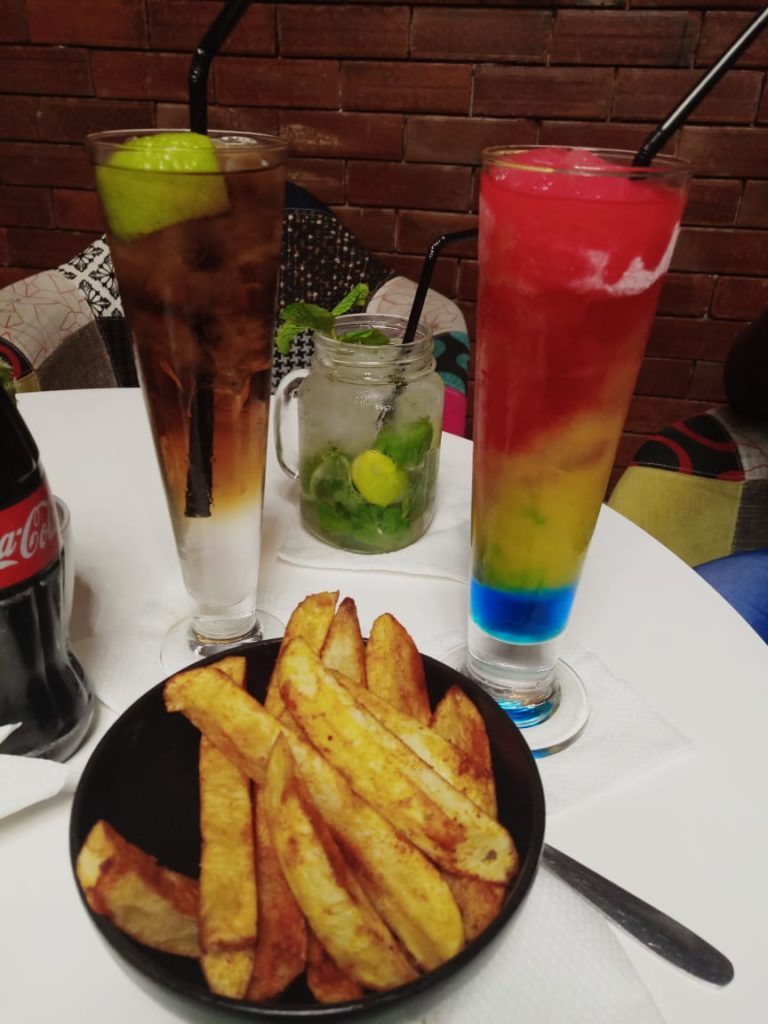 The pizza was going for 1300. That is two pizzas and two sodas of your choice and it was really worth it. We also tried out their coffee i guess it was around 200-250 and the cocktails went for 500 each because it was during their happy hour which runs from 4:30pm to 6:30pm.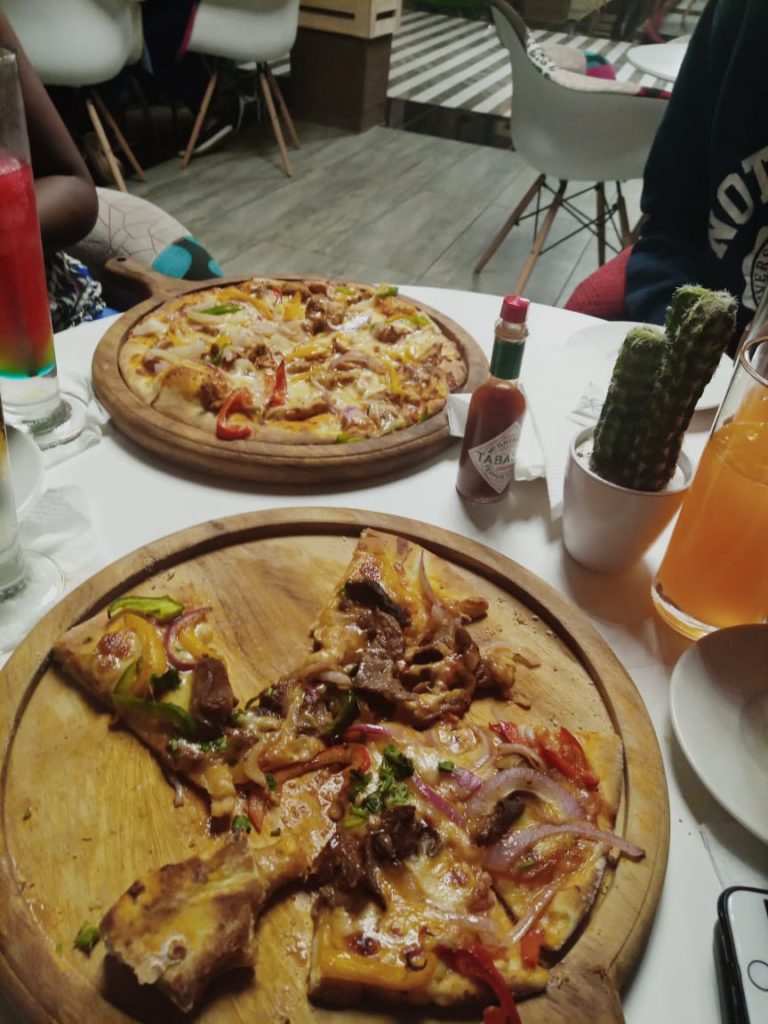 The Mexican beef pizza and the Mexican chicken pizza.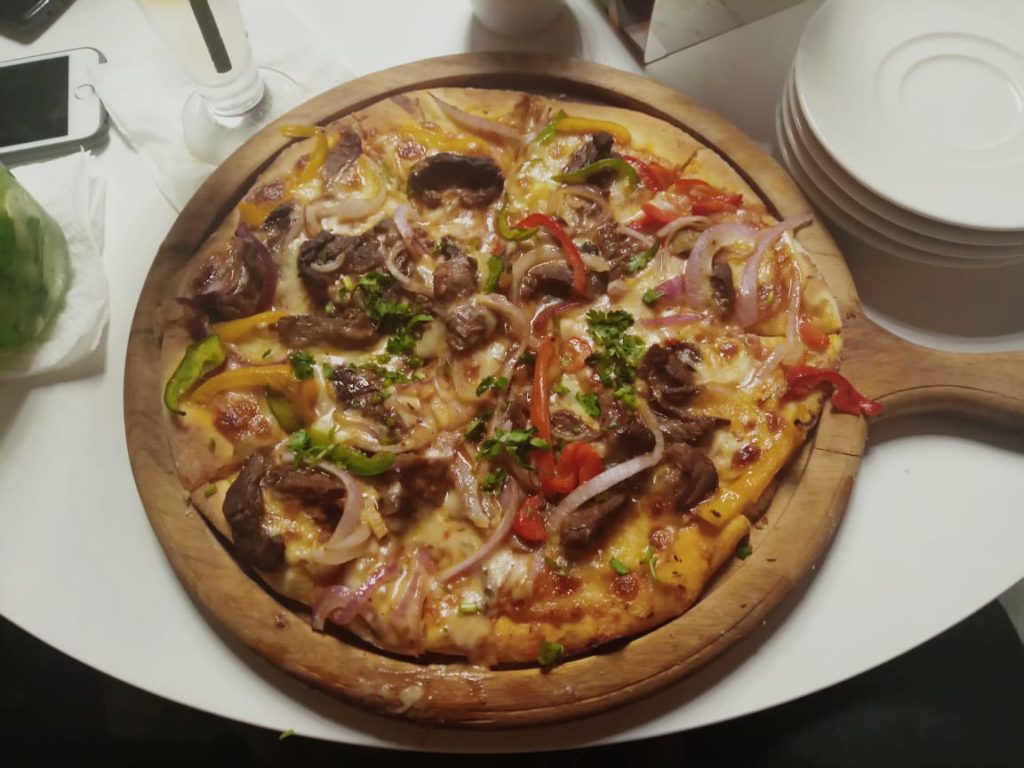 The caffe latte.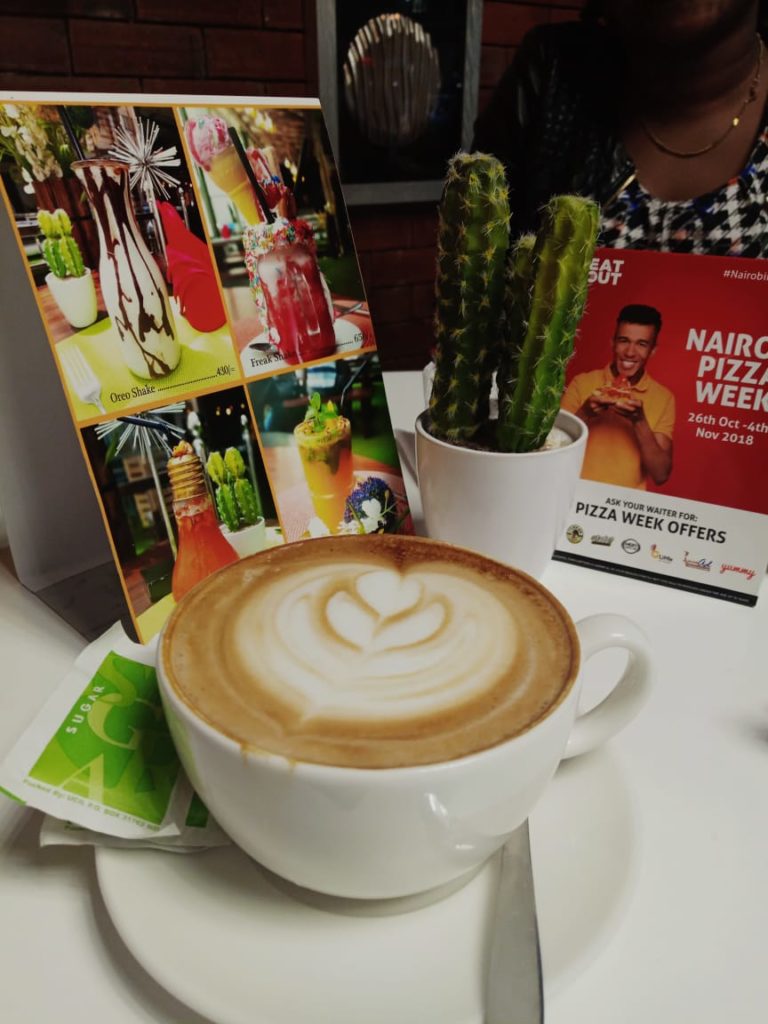 The multicolored drink is the Carribean Connect and the other tall one is the long island .They both normally go for 750 shillings but during happy hour they go for 500 bob. The other short one with mint leaves is a mojito which goes for 600 bob normally but 500 bob during happy hour.