After posting about my top 25 affordable romantic restaurants in Nairobi, there was a need to plug you in with more recommendations on restaurants that have amazing views. Nothing makes a restaurant more enticing than being able to enjoy panoramic views of the surrounding area while dining. Nairobi's nightlife comes alive when the sun goes down, and one of the most enchanting ways to experience it is from the city's top-tier rooftop bars and restaurants. In this article, I am going to take you on a journey to explore Nairobi's top 15 rooftop restaurants and bars, where you can indulge in tasty cocktails, take in breathtaking views, and create unforgettable memories under the African night sky.
1. The view
This luxurious restaurant is located at the African-themed Movenpick Hotel and offers spectacular 360-degree views of Westlands. It is unique in that it revolves while you eat. You can also explore Baluba all-day dining restaurants and Kijani Bar. They host sizzling Fridays whereby you enjoy all you can burgers, fries, steak, salads, and desserts for Kshs. 3000 plus a complimentary gin or whisky cocktail.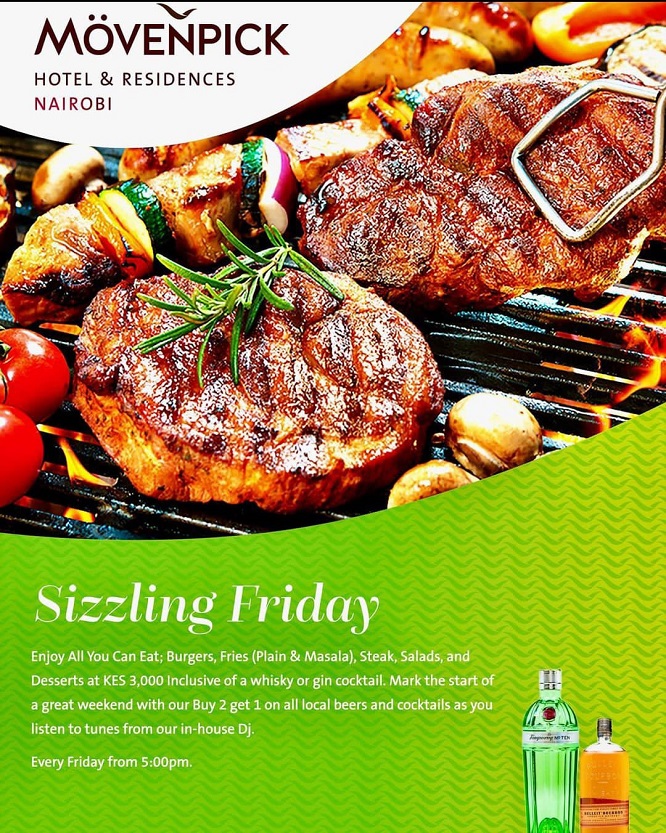 2. Mezze on the deck
Mezze on the deck, located at Four Points by Sheraton Hurlingam, is the ideal poolside restaurant to unwind. It is one of two restaurants at this four-star hotel. Taste the classic Mediterranean cuisine prepared by their professional chefs. It's similar to Tambourin at Villa Rosa Kempinski, although it's better known for epic pool parties.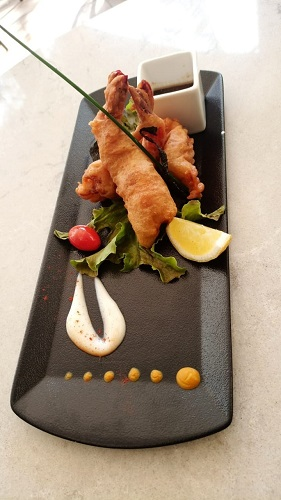 3. Views Coffee House
In the CBD, we have Views Coffee House at Bihi Towers. One of the most affordable restaurants in town with great service and fantastic views of the city.
4. Kilele Nyama
Another spot with fantastic views is the Ibis Styles Hotel in Westlands. This is without a doubt Nairobi's most stylish rooftop restaurant, serving a variety of char-grilled meats in a cozy setting. On clear days, you can see Ngong Hills from the restaurant's magnificent 360-degree panoramic view of Nairobi's skyline. They also have the Sky Bar, which has similar views to Kilele Nyama. I recommend the pork ribs and the sauté potatoes.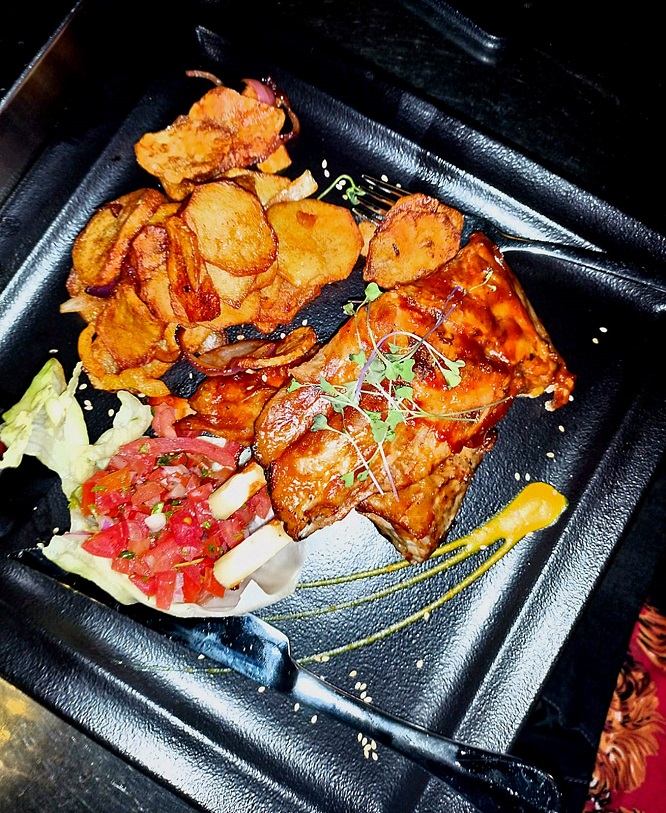 5. Fifteen Rooftop at The Curve
Despite a few negative remarks, I find this eatery appealing. It is located on the 15th floor of the curve by the park furnished apartments on Mombasa road. To complement the panoramic views, it includes three elegant spots – Chef's table restaurant, Generali Bar, and Sunset lounge. If you enjoy live jazz music, go there on Thursdays at 5 p.m. until midnight.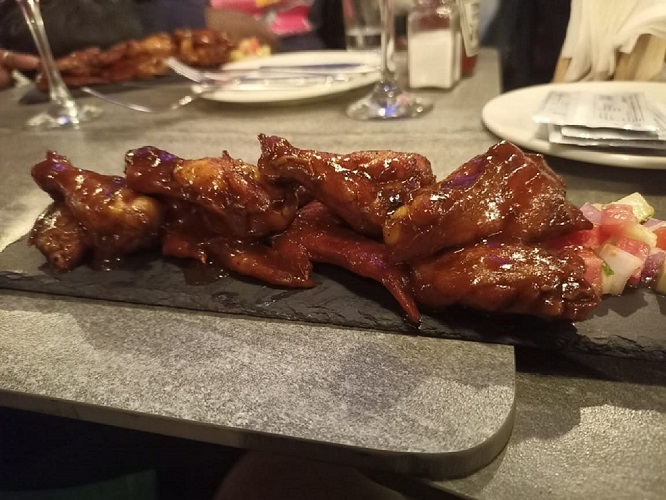 6. Attic Rooftop Bar & Lounge
It is located on the 11th floor at Park Inn by Radisson Westlands and the vibes are as high as the skyline. It redefines poolside elegance and features a lovely outdoor seating area where you may eat and drink. Ideal for a dimly lit dinner date or a casual hangout.
7. Brew Bistro
They have two locations. One at Ngong road and the other one at Fortis towers which gives panoramic views of Westlands. Brew Bistro is well known for their draught beer and the hangover brunch that happens every Sunday. I love their beef skewers, pizza and chicken wing 1s. The hungover brunch is a all-you-can-eat and drink affair which starts from Kshs. 2,200/=.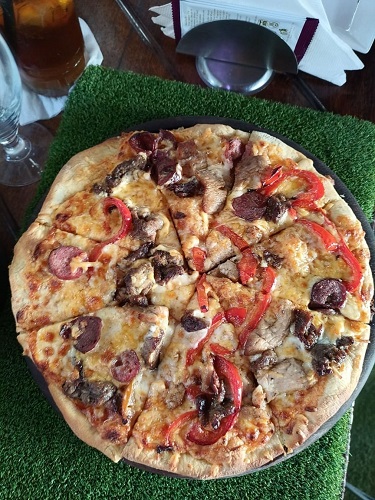 8. Captain's Terrace
My go-to meal here is the burger. They're juicy, crisp, and delectable. Captain's Terrace is located on Mombasa Road in Kellico Centre, overlooking Nairobi National Park. It's a terrific spot for sundowners while watching wild animals roam freely in the park. Guests are usually entertained by live bands, making the experience more enjoyable.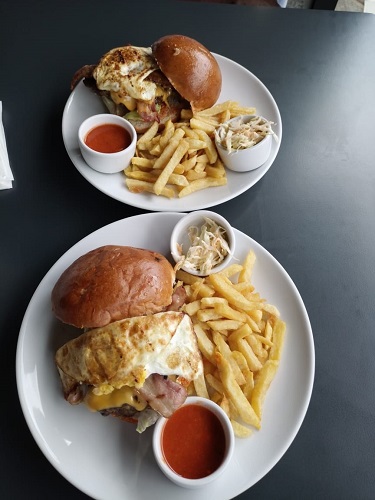 9. Tambourin at Kempinski
Indulge yourself in the perfect fusion of European luxury and Kenyan Hospitality at Villla Rosa Kempinski Hotel. Their tambourin rooftop restaurant offers incredible Middle Eastern and on some nights they offer live cooking experience enabling you to watch the chefs as they grill your meat to perfection. The shared Mezze platters are the best sellers.
10. Onyx
This has to be one of my favourite spots on Ngong road. It is located on Marsabit plaza's rooftop right opposite RFUEA grounds. If you love cocktails, this is the right place to be and their prices are not badly off. I loved their chicken wings too. The ambience is chilled out and fun. I prefer sitting at the terrace as it gives a better view and is crowded.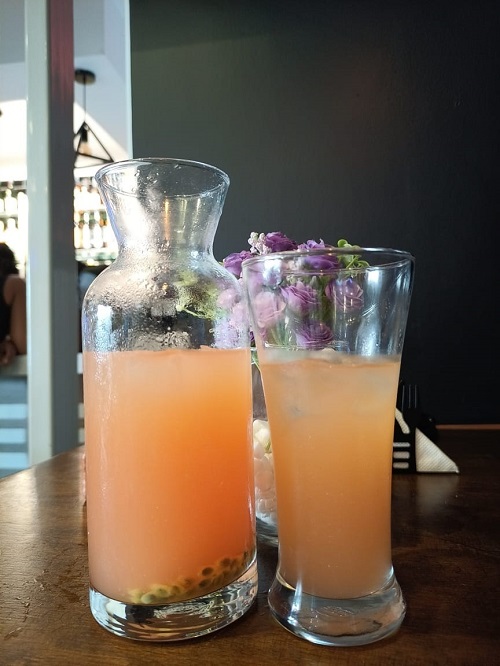 Asiatic bar recently reopened their doors and it is revamped to cater for your needs. It is located on the 11th floor of Best Western Plus hotel in Westlands. It serves pan-Asian cuisine paired with classic cocktails. They have happy hour running daily from 5pm to 7pm.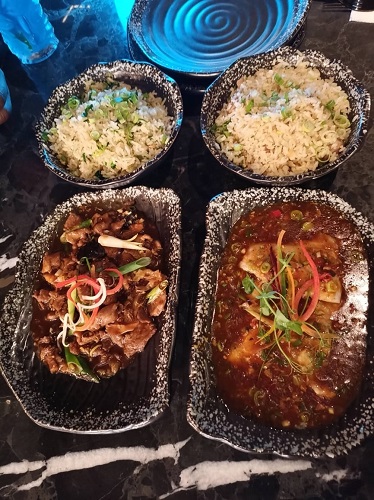 12. The Fuse Lounge & Restaurant
This is the newest kid on the block that opened its doors in June 2023 at Maralal Oasis Mall – Hurlingham opposite Four Points by Sheraton. It is adorned with brightly coloured seats and handing decor creating a sophisticated ambience for the patrons. They have happy hour running daily from 2pm to 8pm and it is known for amazing parties. They also offer accommodation.
13. Jenga Jungle
The best thing about Jenga Jungle apart from their views is their weekly buy one get one free offers. From burgers, chicken wings tacos & tequila and my all time favourite which is prosecco and pizza fridays for Kshs. 3,000/=. It is located at Westpark Towers Mpesi lane off Muthithi road in Westlands. It is a great spot for game nights, date night and friendly hangouts.
14. Sky Lounge
Another great location on Mombasa road is the Sky Lounge at Ole Sereni Hotel. The ambience is great with sweeping views of the Nairobi National Park. Their sitting area is by the pool and they also have pool seats facing the park. Their cocktails are potent and worth the money during happy hour. I have only had chicken wings and burgers at this location but you can try out their other main meals.
15. Sarabi Rooftop
Located at the top of the iconic Sankara Nairobi hotel in Westlands, this rooftop bar is an urban oasis offering sweeping views of the city's skyline. As you step into this chic and sophisticated space, you'll be greeted by a warm ambiance and a vast selection of finely crafted cocktails accompanied by delectable cuisines.
The above are my top recommendations. Share with me any other that I can try out and share my reviews with you.