Azul Margarita Beach Resort is one of my favourite places to stay in when it comes to accomodation in Mombasa. It is formerly known as Pa Pweza Adamsville Beach Suite.
It is a luxurious beach front hotel located off Mombasa-Malindi highway in Bamburi few minutes drive from Pirates public beach. Located in North Coast, Azul is just a few kilometres from Moi International Airport and also the SGR. Its proximity to social amenities like malls, Haller park, wildwaters and the beach makes it the best choice for travellers.
The beach resort offers accommodation for all kind of travellers.The concept behind Azul is unique in that the layout consists of three, two and one-bedroomed apartments, studios and standard rooms. Each suite has a balcony with an ocean view and a well equipped kitchen.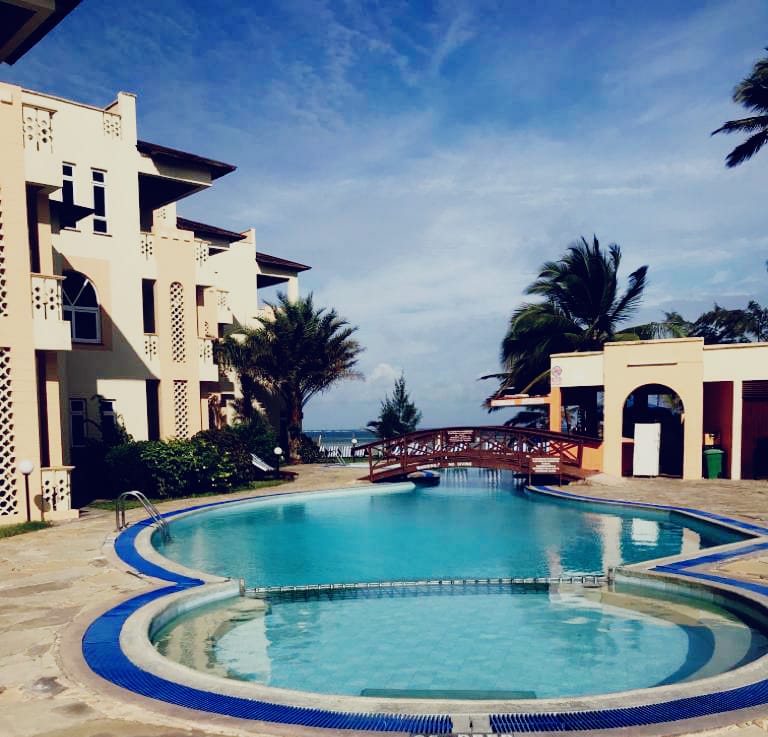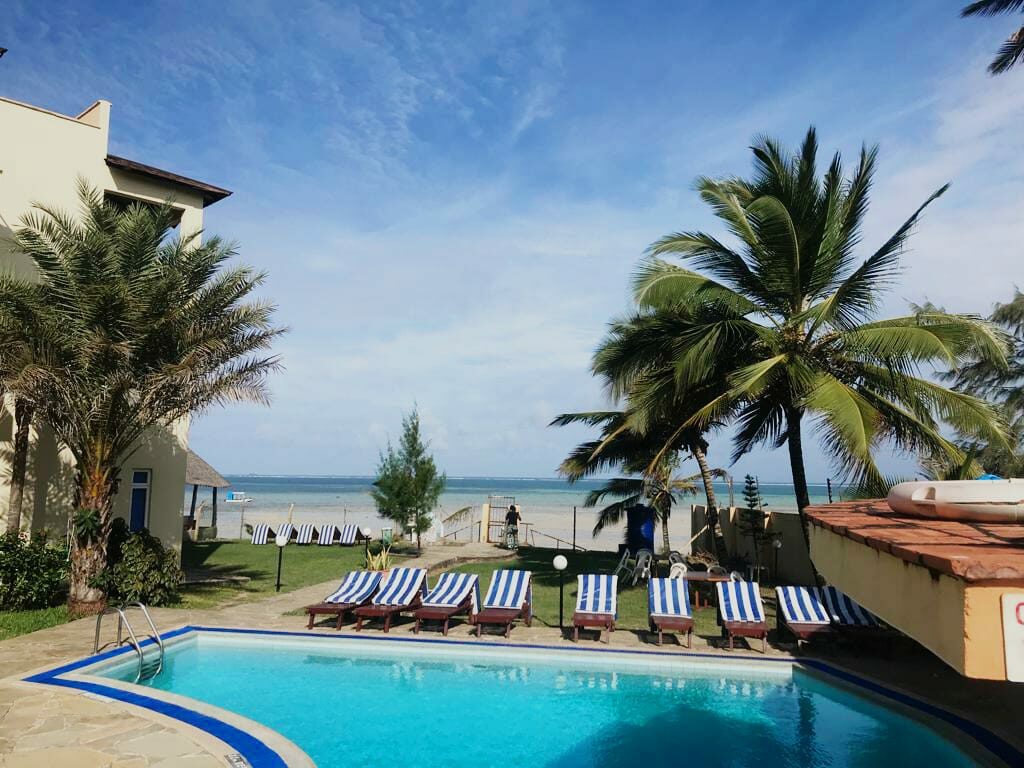 The apartments are spacious and very clean. They all have inbuilt wardrobes and a safe to keep your valuables. The bathrooms are fully stocked with toiletries and clean towels which are replenished daily. The balcony gives you a beautiful view of the swimming pool and even the beach which is a stone throw away from the hotel. It is very clean too.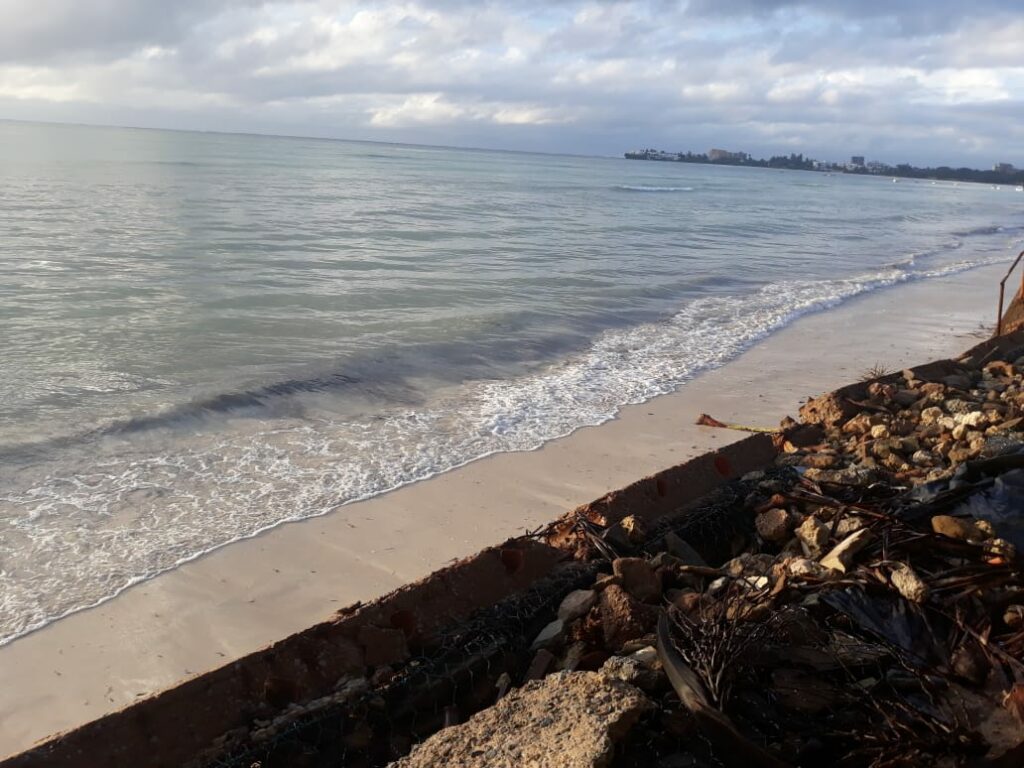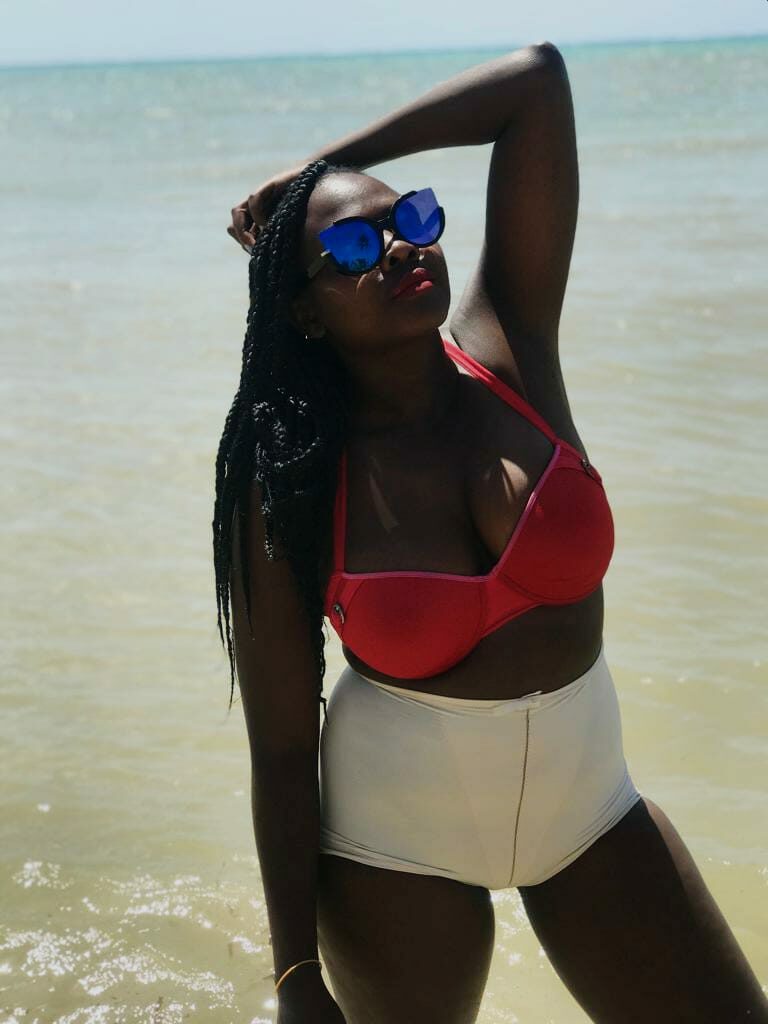 The hotel has a well equipped modern gym with instructors at your service. Guests have access to the spa and massage area. Events, conference and banqueting facilities are also available at a fee.
Also read: My trip to Lamu Island.
Their restaurant is well equipped and I loved all their meals especially the seafood platter which has prawns, fish and octopus!! This was my best meal. They have a wide variety of meals to choose from whether ala carte or buffet. The restaurant setup was amazing with bright yellow/mustard tablecloths and napkins.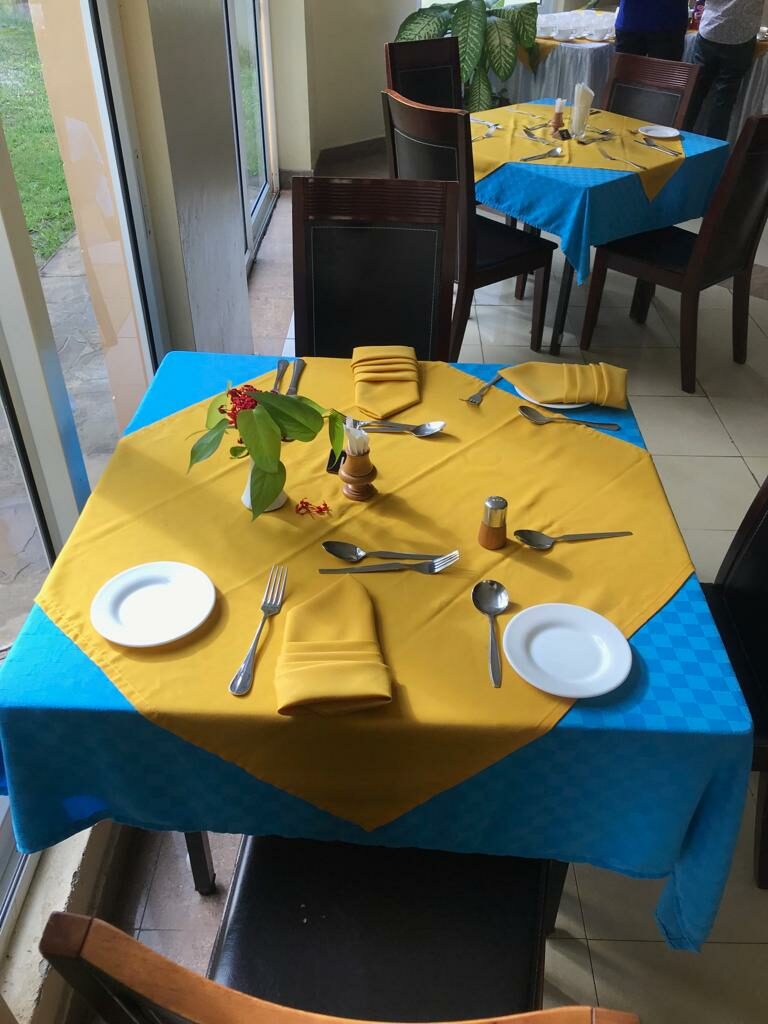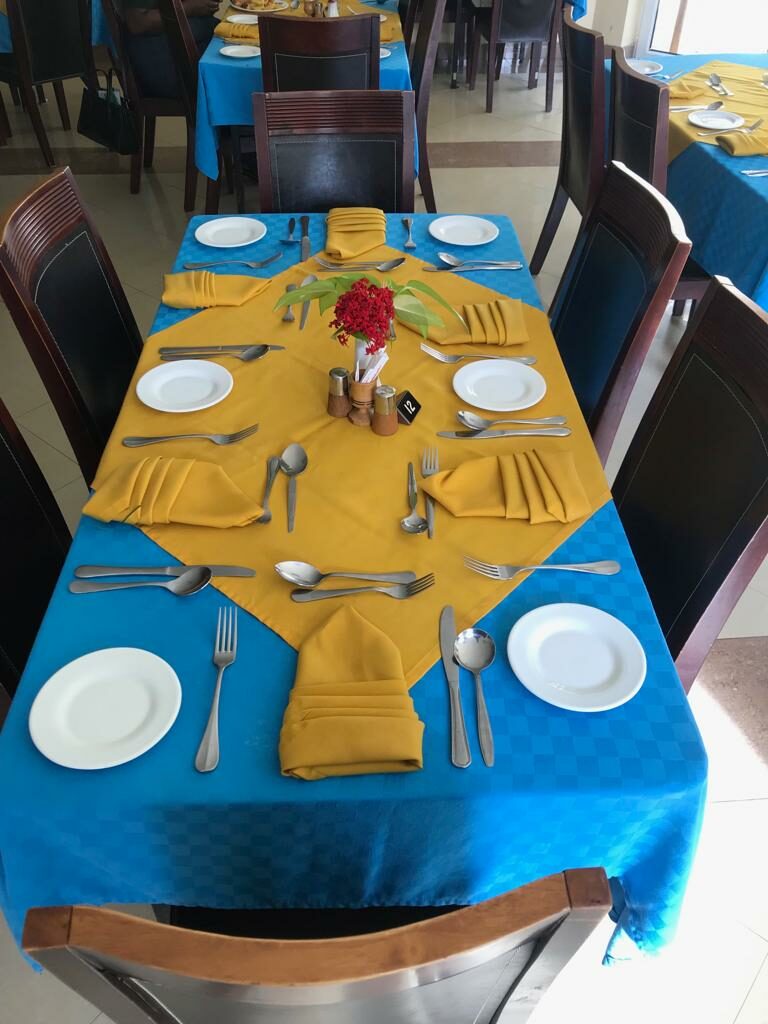 My verdict.
My best features in the hotel would be the swimming pool, proximity to the beach, the clean rooms and amazing food! Their rates are also quite affordable for anyone looking for a family getaway or even solo travellers. They range from ksh 6,000 for a single room to Ksh 26,000 for the three bedroom apartment per night. The price is negotiable and depends on the time of the year.
The resort can organize Boat rides, Water polo, Jet skies, Glass bottom boats, Wind and kite surfing, Deep sea diving, Snorkeling and coral exploration on request.
Read more: Fun Affordable Things to do in Lamu