Over the weekend, my girls and I decided that we needed a break from the hustle and bustle of Nairobi and so we decided to go to Mombasa. Since it was a last minute plan, flights from Nairobi to Mombasa were about ksh. 8,000 one way and so definitely we could not use them. We always aim to have the best adventures at the most affordable price. So we opted to take the SGR, Madaraka Express. We booked the morning train that leaves Nairobi at 8:30am and arrives in Miritini at around 2.00 pm.
The SGR has become the easiest and cheapest way to travel to Mombasa ever since it's launch on 1st June 2017. On its launch, the fare was just ksh. 700 but it has since increased to ksh.1,000 for economy class seats and ksh.3,000 for first class seats. Kids from age 3 to 11 pay half the price but as from 1st June 2019, they will be paying full price. There will be an improvement also on the booking part as now you can be able to book and pay for your seat using your debit/credit card. You can also be able to choose your preferred sitting area unlike before where you were allocated a seat depending on the time you book the train. The management has further said that each passenger will be allowed to carry 2 pieces of luggage of maximum length and height of 1.6 metres with a total weight of not more than 30 kilograms.
Early Friday morning we all woke up super early to beat the traffic from our different residentials and by around 7:30 am we were all at Syokimau, the Nairobi SGR Terminus.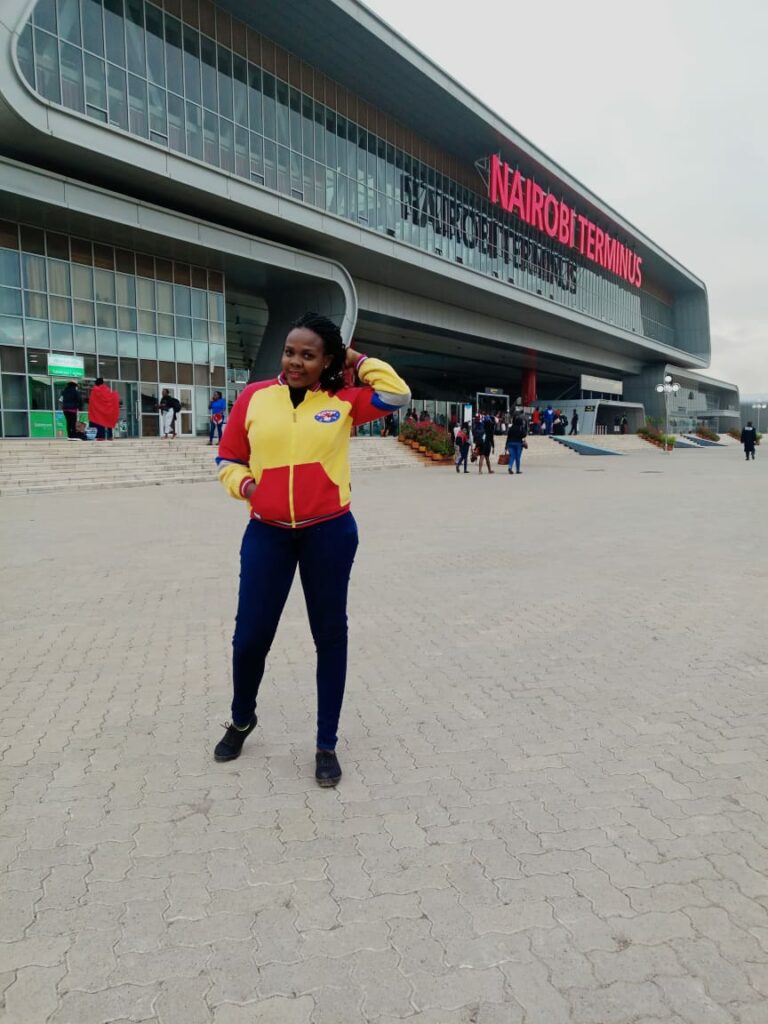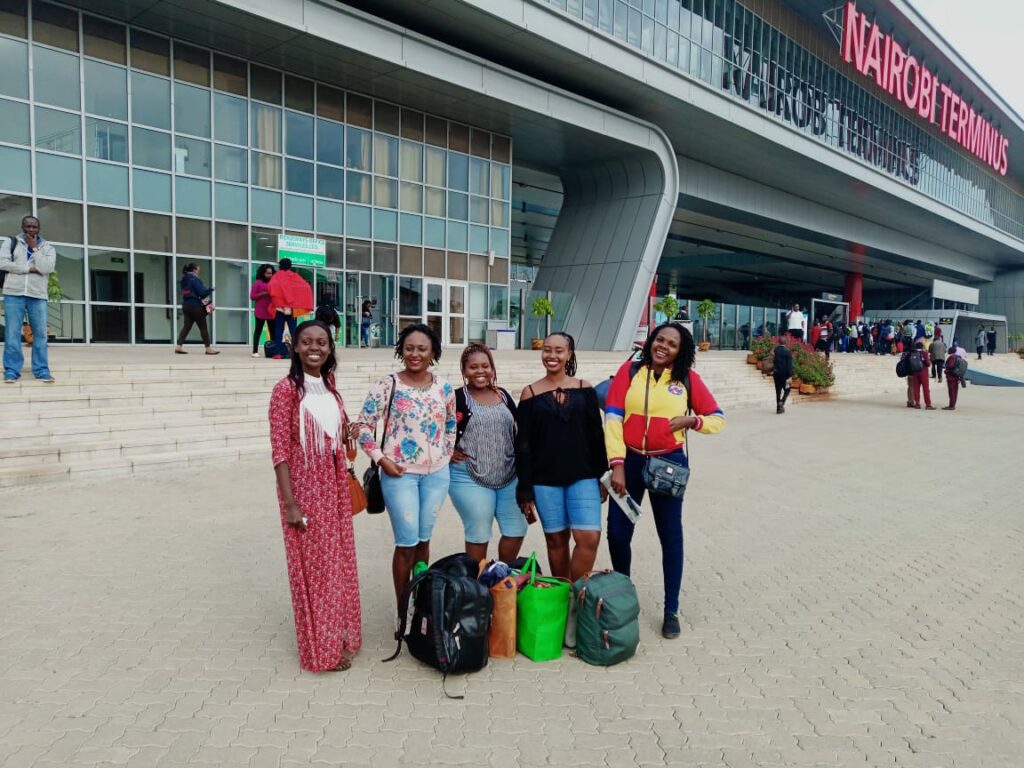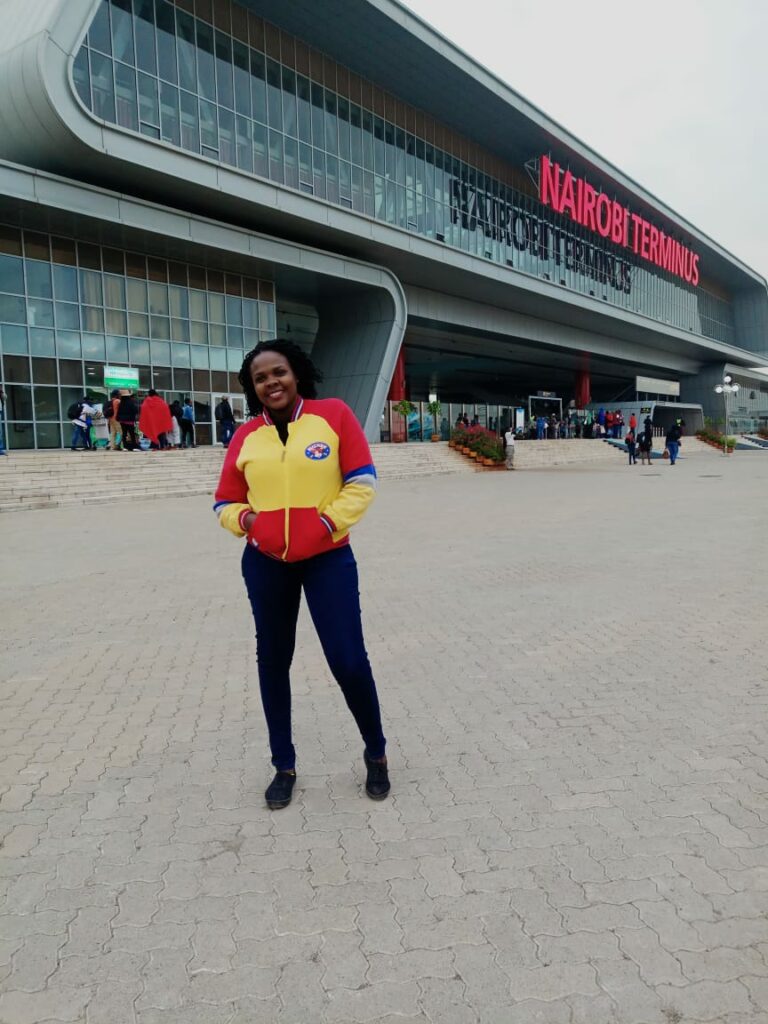 THE SECURITY
We were subjected to a thorough security search at the entrance by the security guards with sniffer dogs. You place all your luggage in a line including handbags and mobile phones, step aside and let the sniffer dogs do the security search. As if that is not enough, the next step is that you hand pick your luggage and pass it through the security X-ray scanners just incase the sniffer dogs missed out something. This next search is where all your glass bottles are confiscated!!! Apparently there is no carrying of alcoholic beverages in the SGR. So if you are planning on turning up on the train by carrying your own drinks especially those in glass bottles, it is a NO-NO!! But you see kenyans are also super smart, all they do is just pour their drinks in plastic bottles or just mix their drinks with sodas and they are good to go.
TICKETS
The next step is to go print out you ticket which I found to be super time saving as they have many printing points and the process takes about 30 seconds. With your ticket ready and your ID card in hand, you proceed to another entry station where they verify your ID name and the name on the ticket. Be sure to carry your ID/passport or else be prepared to have a long day. There is another security search before you are allowed to proceed to the train or the lounge area if you have arrived too early. They have a mini mart and restaurant where you can buy snacks before proceeding to your coaches.
THE COACHES
Your ticket has your couch and seat number. The train has 11 coaches with a capacity of 118 persons per coach in the economy class and 2 first class couches with a capacity of 72 people each. They have hostesses to guide you to your couch so no need to worry about how you will know where your couch is. The economy class coach has 6 seats on one side and four on the other separated by a small corridor/passageway. They also have a very tiny table just enough for one person who will sit at the corner. It does not have enough leg room and the seats are like bricks!! They were super uncomfortable and too straight as if you are just leaning on a wall. I had to keep on standing up to stretch my back and legs.The seats don't even have armrests unless you are in the first class couch. We also heard of bedbug incidences but we were glad that was handled very well as we did not see any on site.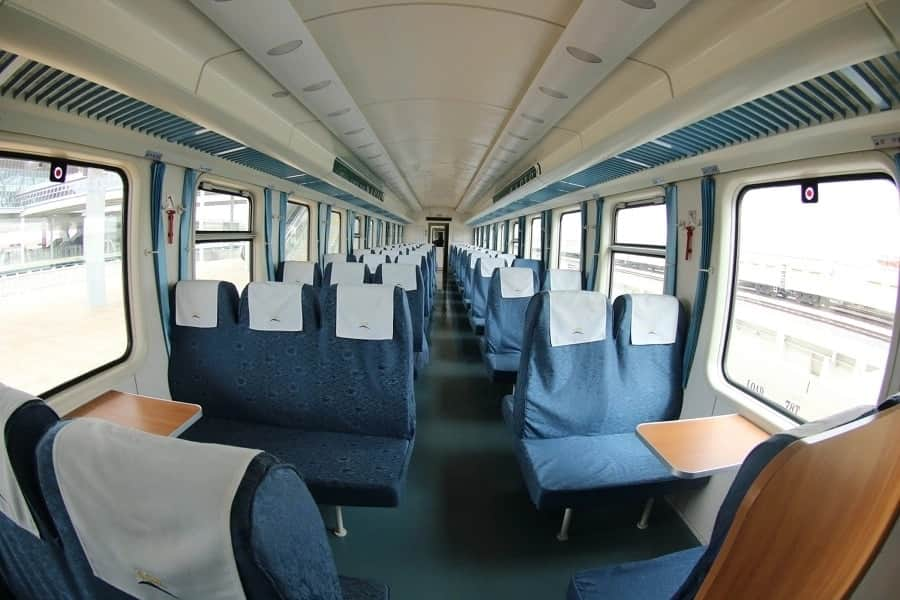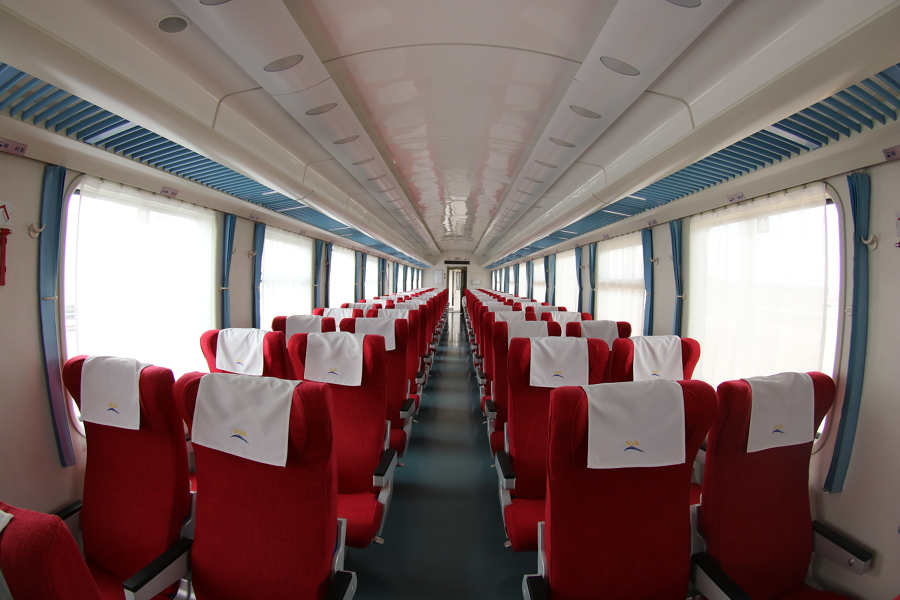 THE SERVICE
The service in the SGR was superb. That I give them two thumbs up. Their washrooms were super clean equipped with tissue papers and soap. The hostesses were super helpful and had quick service despite the fact that they serve a large number of people with different needs. They sell snacks and beverages in the train with tea/coffee going for 100 shillings, alcoholic beverages go for 350 shillings per can which is a total rip off. I think this is the reason why they don't want people to bring their own alcohol so that they can sell these ones at this ridiculous price. They sell a bread sandwich at 250 shillings!!! 3 half slices of Bread, 1 piece of ham and 2 slices of tomatoes!!! Just carry your own snacks.
THE VIEWS
The other interesting upside about using the SGR is the beautiful views you get on your way. If you are lucky enough, when you get to Tsavo you will be able to see some elephants, giraffes, wildebeests and a maybe Impalas. You can be able to see the peak of Mt. Kilimanjaro, plantations on your way, children playing and some palm trees. The windows are made of clear glass and they are really big so you will not struggle to see outside regardless of where you are seated.
THE FINAL DESTINATION.
The morning train has so many stops on the way as it does inter-county trips. It stops almost 6 times on the way for around 5-10 minutes each. The final destination is at Miritini in Mombasa after almost 6 tiresome hours. Once you alight you are again required to use your ticket to get out of the train station. You have to scan it at the exit. So make sure you retain your ticket until the end of the journey or possibly until you get to your room you never know when it might come in handy. The Mombasa terminus is really beautiful with magical views. You can see the ocean and palm trees. The coastal effects just starts to sink in. Don't forget the heat too. It rains warm water! Once you are outside the train station there is a large number of people with taxis, matatus and vans all fighting for you to use their services. The transfers to Mombasa will cost you between 100 to 200 shillings per person on a matatu/bus. Vans charge about 250 to 300 while taxis charge around 1,500 shillings. We decided to go with a van since you can negotiate your price and they can take you all the way to where you will be staying.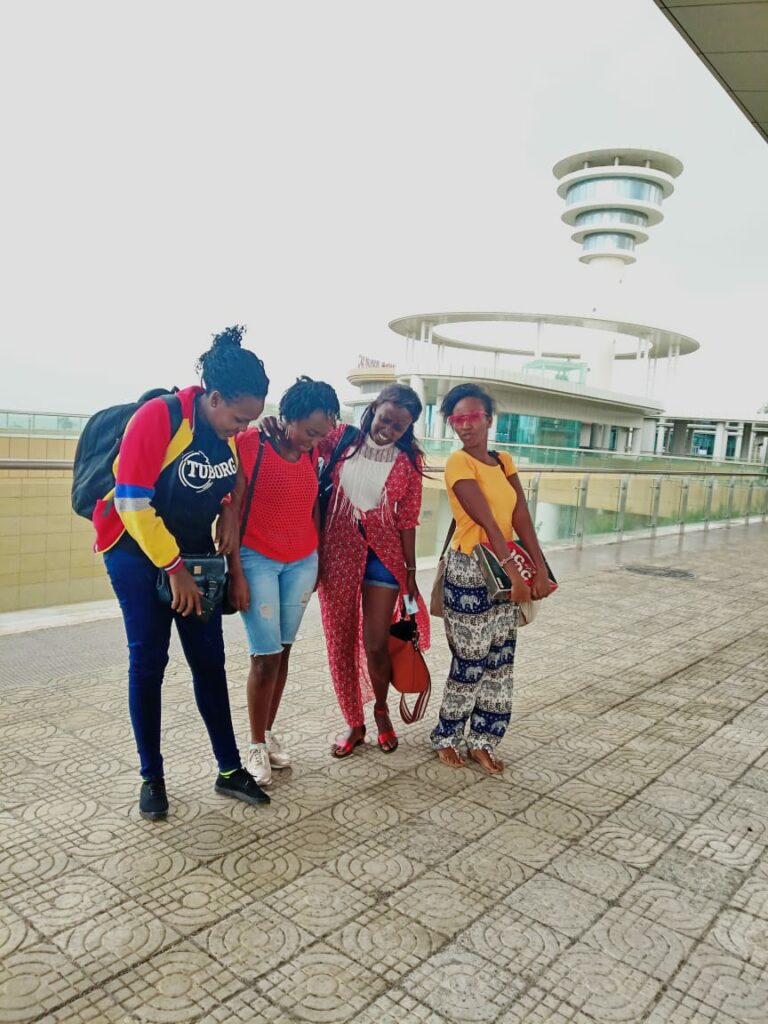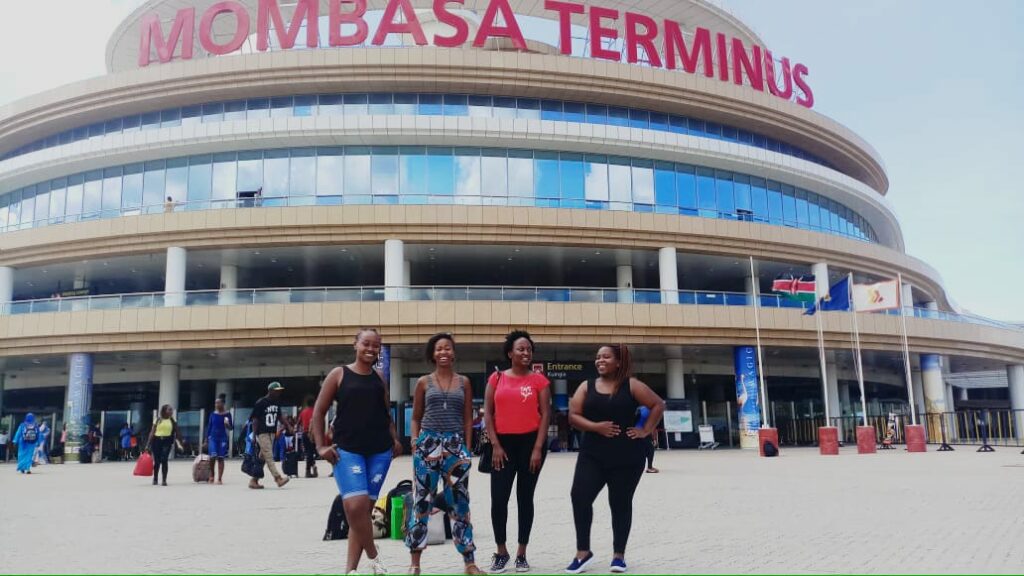 MY VERDICT
My final verdict about the SGR is that it is almost worth it; at least 70% worth it. It is a bit faster and less cumbersome than travelling by road. The booking procedure is simple and free of charge. It is safe due to tight security and its not prone to accidents, it is clean and very convenient. However, I would advise someone planning to buy the first class tickets not to do it! You would rather add 1,000 shillings and get a flight direct to Mombasa airport because there is nothing special with the first class except the seats and leg room. The morning train is too tiresome as it has too many stops. Use the afternoon train as it is express. No stops and you get to Miritini in about 4 hours. Carry snacks and your earphones!! Also carry your games as the journey might get tiresome and boring. Put your alcoholic beverages in plastic bottles haha and dress super comfortably. Have fun!!!!!