Mount Kenya region is quickly gaining its fame when it comes to tourism in Kenya. It has 7 counties including Meru, Embu, Laikipia , Kirinyaga, Nyeri, Nyandarua and Muranga. I have had a chance to visit Camp Dunda in Embu county before and this time I was set to visit Green Hills Hotel in Nyeri County.
Situated at the slopes of Mt. Kenya, Greenhills hotel lives up to its name. It is super green and clean. Located on Bishop Gatimu road, one of the leafy and green suburbs in Nyeri, the hotel is just a kilometre away from Nyeri Town. It has 92 rooms, 2 penthouses and 10 seminar halls.
Once I arrived at the reception, I was given a warm welcome and then directed to my room. The building has two floors each with two rooms.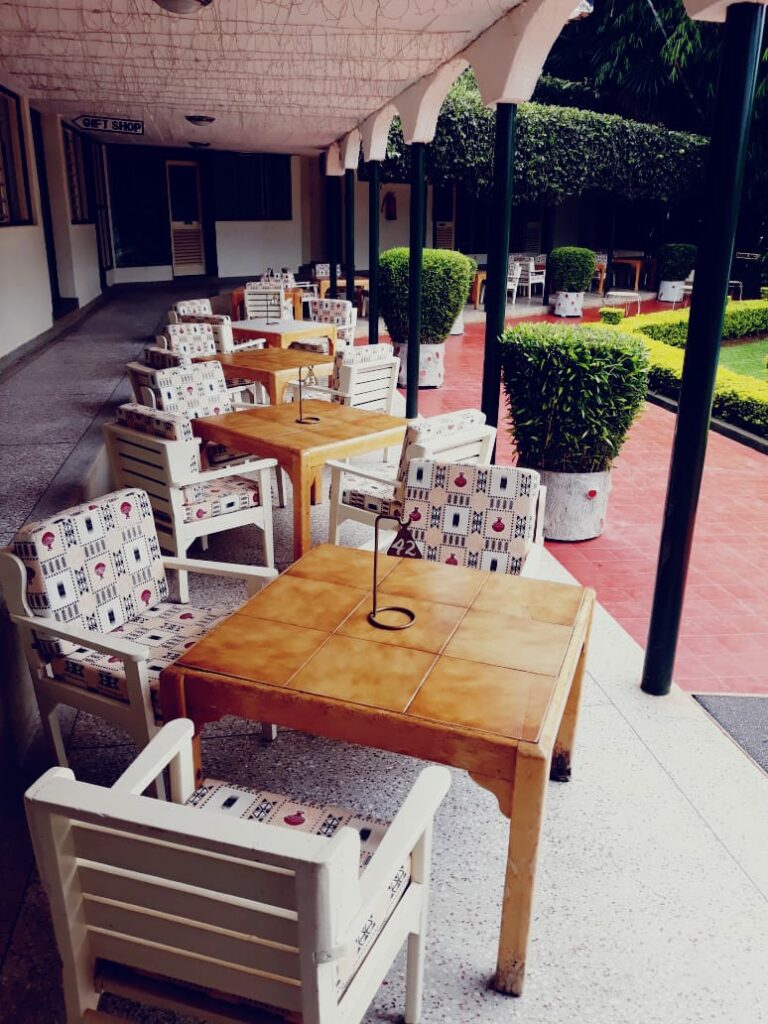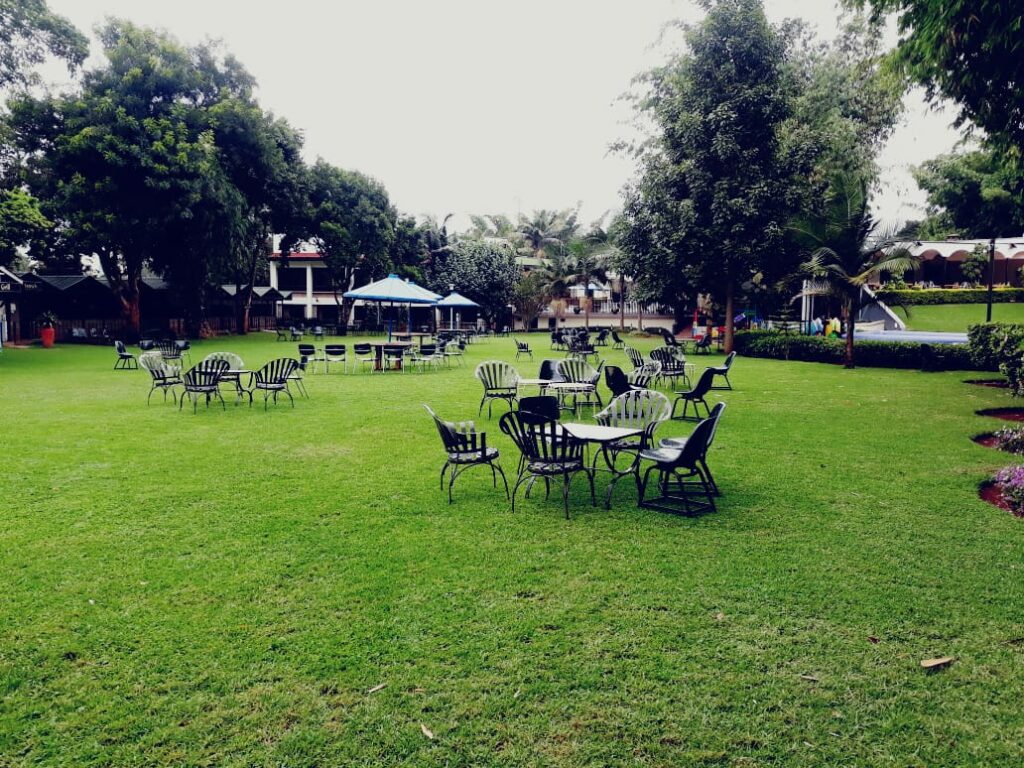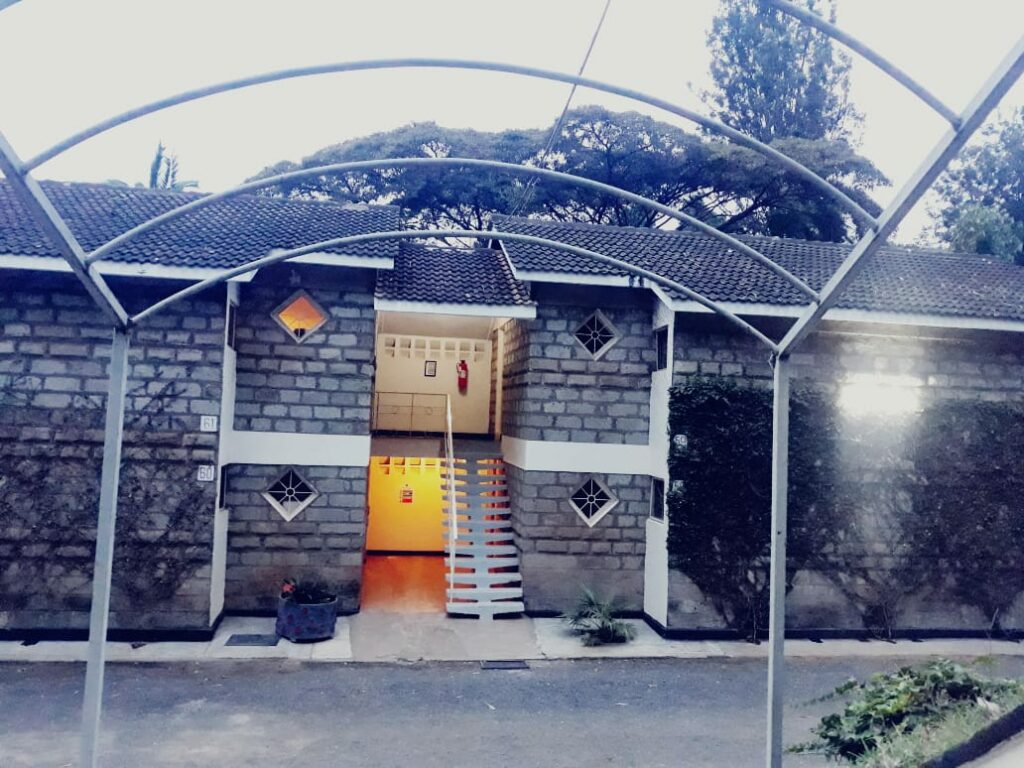 I got a deluxe room upstairs for ksh 8,000 per night. It was elegantly furnished with a king size 4 poster bed, a flat screen tv, wardrobe, working area, an all ensuite bathroom with a bathtub and a shower. I loved the fact that they had extra bedding laid beside the bed because Nyeri is really cold.
I settled in well then proceeded to their restaurant for a late breakfast.
The wazalendo restaurant is their main restaurant that serves a wide array of dishes with specialty chefs. I had their breakfast buffet which was on the house but it normally goes for around Kshs 1,100 for walk-in guests. I liked the fact that at 10:30 am I could still get some hot breakfast and the chef was still doing some live cooking.
Lunch was also served buffet style and for the first time in my life, I actually enjoyed having some soup as an appetizer!! I had the most amazing vegetable soup. I could not believe that I was actually really enjoying drinking soup. I liked their selection of meals but I felt that they could add more vegetable choices and meat items as they only had fish and oxtail.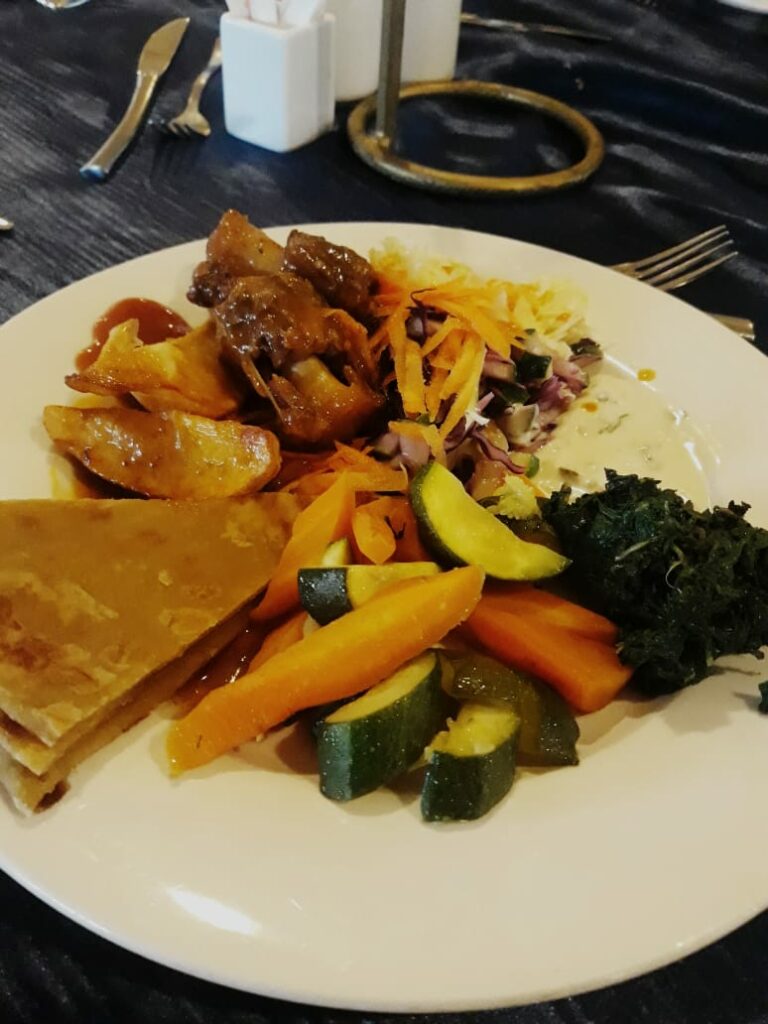 I spend the rest of the afternoon in meetings and finishing up some work and by the time it was 5 o'clock I was really looking forward to a hot bath in that bathtub I had in my room.Trust me to spoil myself like a baby. I immersed myself in that bathtub for about an hour watching some movie on the laptop like we see in the movies. I was really meant to live the good life hahaha. Hakuna Matata.
I then headed for dinner which was à la carte and so I had to try my luck and get the best meal. I opted for the honey glazed pork ribs and mukimo because I was really looking forward for a traditional-ish meal. This being an area where mukimo was "invented", I was very confident with my choice of meal. I was told that the meal was to take about 15 minutes to be ready. This to me was a bit off because what I ordered normally takes around 30-45 minutes to be ready but I thought maybe their chefs are really good and quick. I ordered for some tea as I waited for my meal. By now you all know my love for tea.
Fifteen minutes later, my meal was ready. It had only 3 pork ribs!!! Which were really not honey glazed but honey dipped. Meaning they just took the ribs and just dipped them in honey and they served them. The honey smell was a complete turn off as it makes me feel nauseated. My only option was start by eating the vegetables and mukimo then finish with the ribs if I had the energy to. I poured a lot of ketchup on the ribs in an attempt to dilute the honey taste. Anyway the pork ribs were a disappointment but the rest of the meals I had there were amazing.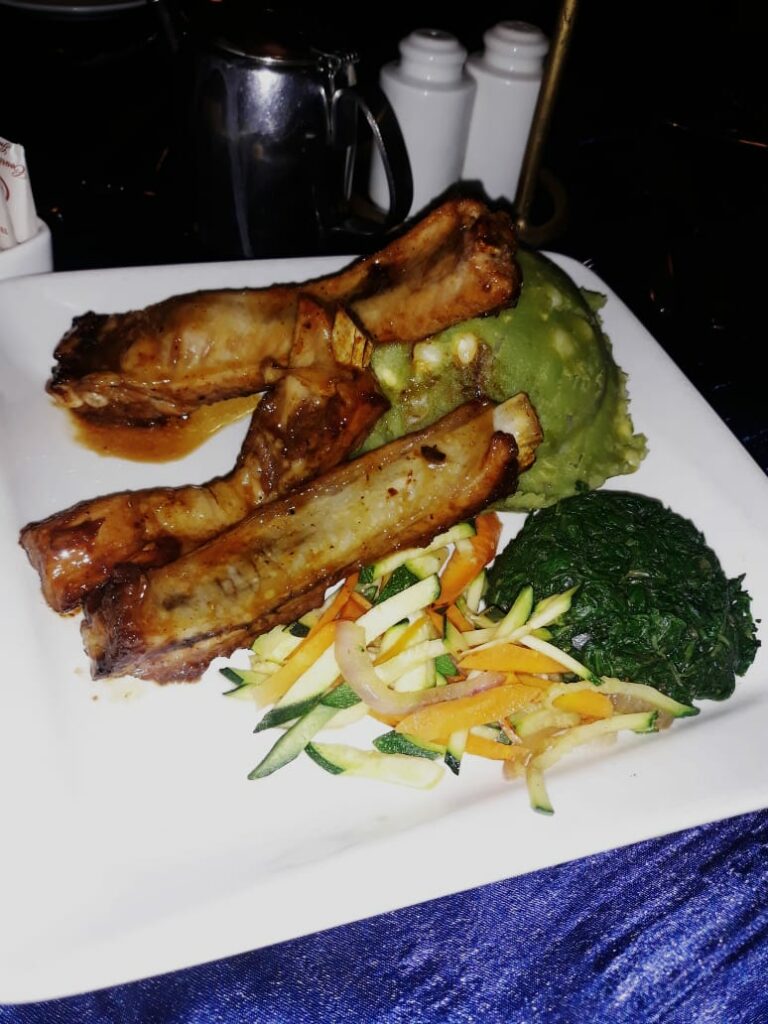 The next morning, I spend a few minutes touring the hotel and its premises before my check out time. I was impressed by their swimming pool which had its own pool kitchenette and also their well equipped gym and spa. They also have an artificial baby pool area near the field where kids can swim and play. Their swimming pool is open to the public for just ksh 400 for adults and ksh 300 for children. The fields are beautiful and green with soft grass and they are ideal for weddings. They also offer team building activities.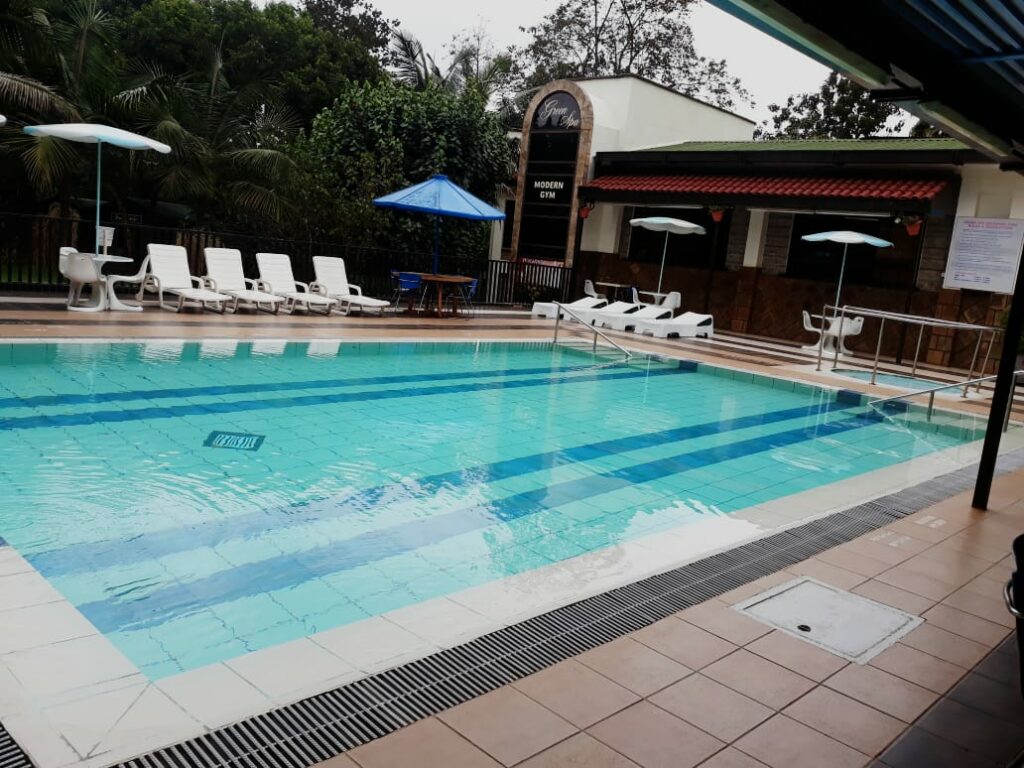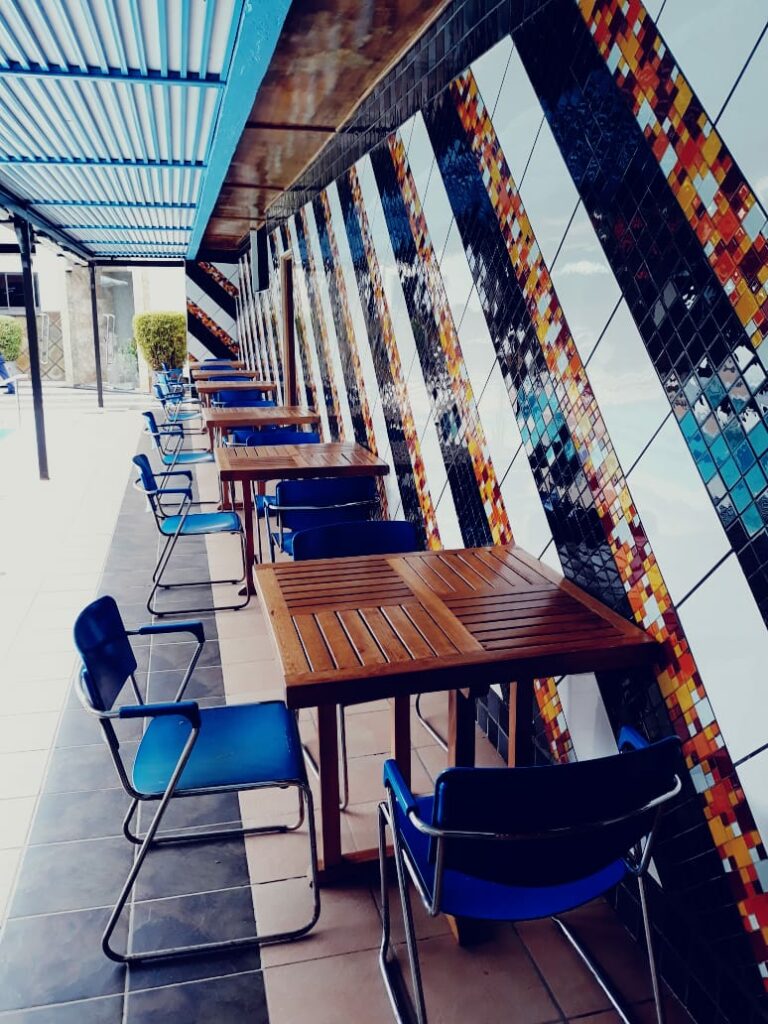 I was really impressed and this is a place I would go back to but with better preparation in terms of carrying warmer clothing. I would definitely recommend it for couples or even just family or friendly getaways. It is a haven in the heart of Nyeri.