Nairobi is the capital city of my beautiful country, Kenya. It is the biggest city in Kenya and 10th largest in the whole of Africa so it is a big deal. Nairobi is the only city with a national park in its midst thus it attracts a lot of tourists who also want to have a foot adventure at  The Nairobi Safari Walk. I am proud to say that Nairobi is also home to the biggest Ice Rink in Africa!!! The one at Panari Hotel so make an effort to go and visit. I bet y'all did not know that. We have the Jomo Kenyatta International Airport which is the largest in East and Central Africa and we now have direct flights from Nairobi to New York!!  Despite it being all that glamorous and also a home to more than 100 international companies and organisations, it is also home to the largest slum in Africa i.e Kibera slums.
Many people growing up in the different areas in Kenya hope that one day they will get to travel to Nairobi to look for greener pastures. Nairobi is a busy place and if you are new you might get lost. So this post is just for highlighting the day to day things we go through as Nairobians.
1. Matatu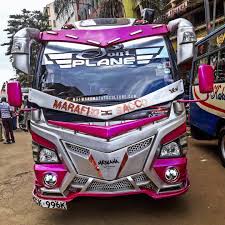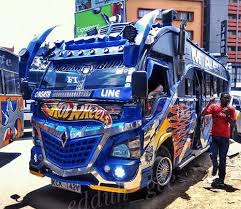 Matatus or mats as commonly known are the most preferred means of transport in Nairobi. They come in different colours, designs and sizes.You have to be careful in that you know which matatu goes where. Each area has its number so before you board a mat  you better check the number or else you will find yourself in an unknown area.They have their own show called the "Matwana Culture" which showcases how they pimp the rides. It is our very own "pimp my ride". We have Nganyas! Nganyas are the big matatus which have ben "sukwad"  this means that have been "pimped" in a manner that they look better than the rest(badder than most haha). They have Tvs, WI-FI and good music. This is one of the reason they are a bit expensive than the normal mats. This one's also need you to have connections with the "makangas" – Touts so that they can book a seat for you because they are in high demand.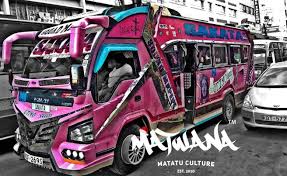 Now our Makangas are our biggest problem. They will tell you that they only need two people to fill up the mat so that they can start the journey. ISSA SCAM!!!! Never fall for that unless you are in no hurry. You will enter that matatu and stay for another thirty minutes before it leaves the stage. They always have people who pretend to be passengers "kamagera" so you will think the matatu is full until you see those kamageras alighting the mat and you remain like 3 "real" passengers.
These are the same makangas you will give a thousand shillings to deduct 80 bob and they tell you to wait they look for change hoping that you will forget and alight without your change. If you are lucky you will get your change if you keep on insisting to him. If you are not lucky, he might alight then another makanga takes charge of the car and that is how your change will disappears. The makangas can tell you guys to alight 1 km away from the stage if they already see passengers who want to board. e,g A Ngong mat can be going to railways stage but when they get to GPO and see Ngong Passengers at the stage they will tell you guys that they have reached town you alight so that they can carry "new" passengers. So you have to "kaa ngumu" stay strong and say you will alight at Railways as you had earlier planned.
Our matatus will want to find a shortcut anywhere so long as they feel they are moving and not stuck in traffic. Let's say you are going to Embakasi, this matatus can even go all the way to Thika road and spend almost an hour so that they connect from Eastleigh sijui Kariobangi just to escape a 5 minutes traffic. It beats the logic for a shortcut.
Loud music in Nganyas is the norm so if you do not like loud music please try the likes of City Hoppa, City Shuttle, Double M and KBS. Those are the ones with minimal noise. But the downside to not having loud music, they have preachers and hawkers who might be equivalent to loud music.
2. Hawkers and Kanjo
Kanjo is the name we use to refer to our City County Officers. They are the ones to moderate the city and also in charge of its cleanliness. When hawers and kanjo are combined, they can be the best or the worst depending on how you look at it. I like our evening hawkers because they sell things at  very affordable prices. Now the problem comes in when you have bought a polka dot shoe in the dark and when you get home you get to find that the dots were drawn with a marker pen. When you wash the shoe the polka dots disappear and that is when you know "umechezwa" you have been played. Now when you are buying stuff from this evening hawkers you have to be on the lookout for kanjo. They can come anytime to arrest the hawkers. If you are not careful you will be left with one shoe  while the hawkers gather their stuff and run for their life.
There are some bad hawkers too. Be careful. Some will sell you a trouser and while u hand it to them for packing, they can pack something else like a leso or just a random item you did not purchase and you will find out way later when you are already at home and you can't do anything about it.
Majority of the hawkers sell legit second hand items. If you have a good eye you can get very nice items at a very affordable prices. I would recommend you buy from a hawker who will allow you to return the item if it won't fit well as sometimes you can not fit the items there. I always make sure I take their numbers and most of them if you return an item they can exchange for another one. Just know that there is no money refund but you can choose another item.
Our kanjos sometimes I think they are greedy. Some of them. At night they just arrest even random by passers in town and say that they are drunk and disorderly. Now when you get arrested by kanjos make sure you have money but don't let them know you have money. Just "Maintain" and see how it goes. You will finally bribe your way out as bad as it sounds. That is Nairobi for you.
3. Thieves and Chokoras
Chokoras are the street kids living in the streets of Nairobi. Some are genuinely homeless others just parade themselves as chokoras so that they can steal from you. There was a time when this chokoras used to terrorize people in town by carrying feces in bags and threatening to smear it on you if you do not give them money. Nowadays at least they are not that bad. They will ask for money but if do not give them they will walk away while some will insult you. There is a famous chokora boy who is normally at Mr Price and if you call yourself a Nairobian you must know him. I see him mostly going to ask for money from guys more than girls."Niaje Brathe?"
There as so many thieves in Nairobi until we have changed to 'Nairobbery" because the cases are just too many. Now every thief has his own target audience. You see this is like a business plan so you have to know your audience and what they have. We have thieves who specialize in stealing side mirrors, others in laptops, others phones, snatching stuff etc etc.
The most notorious ones are the one that steal phones. A day can not go buy in Nairobi town without you hearing somebody screaming "simu yangu imeibiwa!!" My phone has been stolen. The thieves mostly concentrate on people who walk while on phone or even people who are already in a matatu and seated near the window. While your concentration is on the conversation you are having on your phone, their concentration is on how they will open that window and steal the phone. It has happened to me twice and I learned my lesson. So avoid being on phone especially while in traffic in areas like Koja, BS, Muthurwa, Railways, Agip, Ngara, River Road etc.
We also have thieves who specialize in stealing laptops. Some follow you for almost 20 minutes without you noticing and they open your bag slowly. I have heard a case where someone's laptop was stolen and it was replaced with wood, like a rectangular shaped wood. It was funny and sad at the same time. Imagine getting to the house to remove your laptop and find wood!! Mbao!!
The other category is the thieves who follow people with handbags and backpacks. This ones have no specific item to steal just whatever their hands get into first. Whether a phone, a purse, Earrings , watches etc. They are gambler thieves. Anything goes. This ones always have a jacket over their shoulders to hide the positioning of their hands. They will open the bag slowly and steal the things they see first.This category is also the same that steals from people who attend the "crusades" or show in town. Where people are gathered to watch magicians perform tricks that is when they hit. As you are concentrating on the acrobats and magicians, them they are busy in your bags and pockets stealing your stuff. My advice is that carry your backpacks and handbags on your chests like kangaroos carry their babies. Be aware of your surrounding.
Let no one ask you for direction in Nairobi!!!!! You are not google maps!!!. No matter who they are. Elderly or just kids. Tell them to ask the police officers or the watchmen in town. This has become another way in which thieves con their prey. They pretend they are lost, as you are giving them direction there is someone else with his hands in your bag or jacket stealing stuff. Others have taken it a notch higher in  that they drug you as they say hello. You find yourself giving them everything you have and even taking them to the ATM to withdraw cash or your home so that they can carry more stuff. You will regain your consciousness a day or two later.
Nairobi thieves will steal even your self esteem. Always be on the look out or you will yourself crying in town with nobody to come to your rescue.
4.Places to Know
If you are new or even if you have stayed in Nairobi for ages, there are major places you need to know. I mentioned must visit places in Nairobi in my previous article.
Top of  the list has to be River road.
This is like the capital city of Nairobi. A cirry within a cirry. This is where you will get anything you need for whatever purpose you need it for. It is home to the real fake items. Designer Origi kutoka China. You can get any counterfeit for any product you can think of. You will find genuine sellers and also fake sellers . This area you need to go with recommendations or they will sell you air. It is also full of thieves and conmen so you need to be careful.
Afya Centre and BS
This is a landmark for Nairobi. If you are new in Nairobi just ask for Afya centre and you will not get lost.The tall green building near the stage for Transline (where  people from Kisumu and Kisii alight). It is the stage for people going to Langata. BS is short form for bus station . This is home to all your camera mtumba needs and also for affordable manicure and pedicure dominated by the boy child.

Tea Room.
This is the heart to every Meru and Embu person in Nairobi. This is the final destination from their Ushago. It has a lot of matatus going to and from Embu, Meru, Nakuru,Naivasha, Kirinyaga and the likes.
Ambassador.
The name refers to a stage but there is also a hotel by that name in the same area. This is the meeting point for most people and also the final stage for buses in town.
Railways.
As the name suggests, this place is home to our railway station and also happens to be a stage for people going to Ngong, Ngong road,46, Rongai, Syokimau , Kitengela etc. Long distance traders from Kajiado county haha.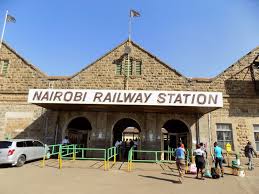 Machakos country bus.
How can I forget about this place. This place is always super busy and I think it runs 24/7. This is the major stage from all the people coming from different countrysides.
Koja
This is also a major stage in Nairobi city especially for people going to ruaka, village market, wanginge, kabete etc. It has an evening market in its surrounding as you walk on your way to Ngara. It is full of thieves too!!
Nation centre.
Outside this building is where people meet before they proceed to wherever they want to go. It is near a lot of drinking and eating places i.e Clubs and restaurants.
Uhuru park/central park/Jevanjee Gardens.
When you find yourself stranded in town or formless, this are the ideal places to go and relax. They are green and clean and free to enter and you can take a nap though while holding your stuff or use them as your pillow.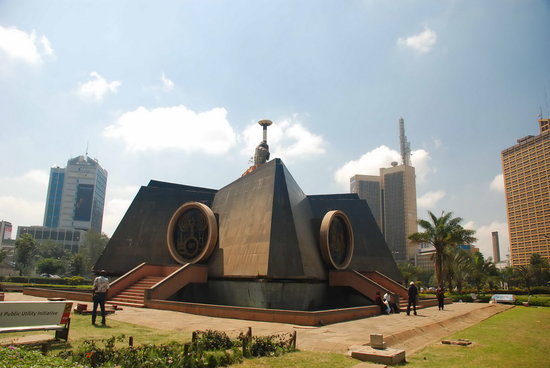 Central park at the top and Uhuru park at the bottom.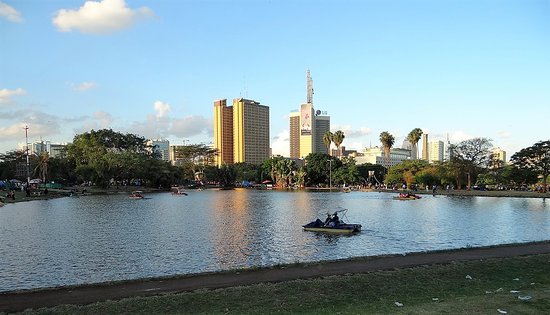 5. Drinks
"Nairobi ni wale wajanja". Nairobi is for the clever ones. To survive in Nairobi you really need to be smart especially streetwise. People love drinking and eating in Nairobi. Since you don't want to break an arm and a leg doing this , you have to find a way of using the minimum amount possible.Before going out to party you need to eat well so that the alcohol does not carry you quickly "isikubebe haraka" . You need  to line your stomach with a heavy meal. So if you find yourself in town, you will need to find a place that sells what you need at the lowest price. Hit Bus station or Cianda market, they always have hot Ugali and chicken or red meat with mboga for less than 300 bob. If you are these Nairobi slay queens or kings who don't want to go for ugali, get yourself fries and kuku from kina Sanford, Altona, Nevada, Chicken House, Chicken Inn, Manhattan etc Or go the these Somali or swahili restaurants the likes of Pronto and Kilimanjaro. Have a look at my most affordable restaurants in Nairobi .
Now that your stomach is sorted food-wise, you need a pregame for drinks. This are the drinks you need to drink before the actual drinking happens in the club so that you minimize the cost. Tulishasema Nairobi ni wajanja I hope we are still together. So now for the drinks you can get a "mzinga" a bottle of alcohol from the supermarkets because it is always cheaper than in the club. This mzinga does not need a chaser (soda or water). You do dry shots so that you get high faster. The most common places for pregaming in the CBD are at Nakumatt Lifestyle, Maduka, scratch, Odeon stage,Royale, BS and of cos supermarkets. Now you are ready to go the club of your choice in town. The high end clubs are not normally found outside town but that does not mean the clubs in town are not good. If you ever find yourself at Ngong road, Find your way to "blackout" just opposite Pizza inn and try their candy shots. hahahah tell me the feedback later.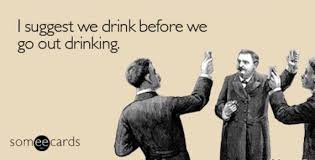 Candy shots.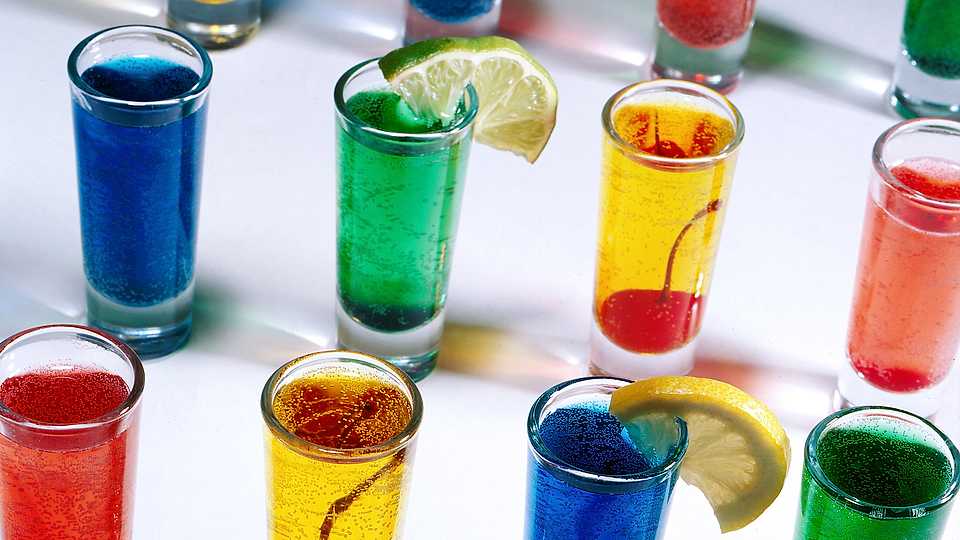 Cocktails.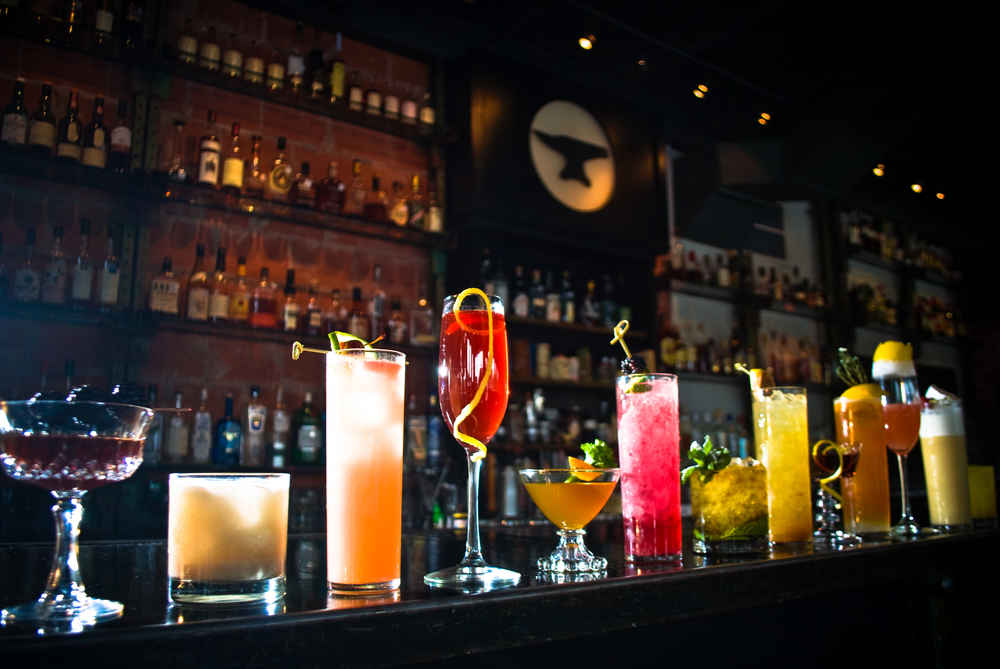 Next now you are in the club. You have ordered your botty of whatever you drink or just a beer. It does not end there. Make sure you are taking care of your drinks or else you will be put for mchele "utaekewa mchele". Mchele is name used to refer to the drugs that people use to spike drinks. Not everybody who is the club came to party. Others are there to work. And by work I mean steal from the party people. The mchele will make you blackout and they will steal everything you have. BE CAREFUL!!
So that's all folks I hope "mmechanuka" a little bit. How do you survive in Nairobi?