Hey guys so today  I am going to tell you about the travel tips, tricks and hacks you need to know before you embark on your safari to that destination you have been eyeing for days!! Be it a road trip or an air-trip. I got you covered.
1. Go Incognito.
This is my best travel hack. When you are searching for flights and accommodation, make sure you are using your incognito tab.The internet is very smart. When you use your normal tab to do the searching, the more you refresh the pages the higher the prices go whether it is the flights or accommodation. I am sure this happened to you before e.g You are looking for a hotel in Mombasa, Kenya. After you finish the search, google will keep on sending you adverts/ you will keep on seeing adverts about Mombasa on almost every social media page you open because they already know what you are looking for. So always go incognito because the prices will remain the same.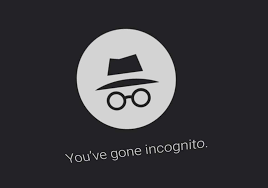 2. Do your research.
Research and find out  the place you are going. Know the weather,the activities you can do there, the culture, the food prices, accommodation, transport, the exchange rate etc. This will make your stay way easier and enjoyable. Find out the best time to visit the area when it is most affordable. Avoid travelling in high peak seasons. Choose dates like January, May, July. Avoid months like December, August and even February because those are normally high peak season months and the prices are very high.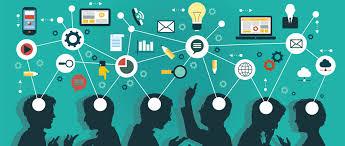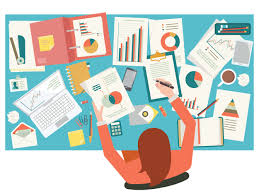 3. Book Early.
You can book as early as five months before your trip. The earlier you book the cheaper it is. If you book a flight two or even three months earlier, chances are you can save up to 40% or more. Same applies to accommodation. Booking a week or a day before you travel will increase your budget and it will on the higher side.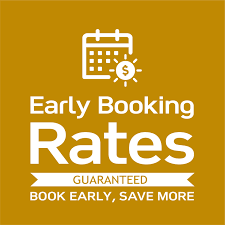 4. Accommodation.
For accommodation, choose the most affordable one as you are not going to do a lot of sleeping. When you travel, you want to have the best time of your life and I doubt you will achieve that while sleeping. You have a variety to choose from like hotels, hostels, Airbnb, apartments, cottages,camping etc. You can get a place providing Bed and breakfast as most probably lunch time will find you somewhere outside and you can buy food from the local restaurants which is way cheaper. What most people don't know is that lunch in most restaurants is always cheaper than dinner. At lunchtime most places want to attract more people and so they normally have "chef's special" or "meal of the day" so as to attract more people.
Luxury Hotel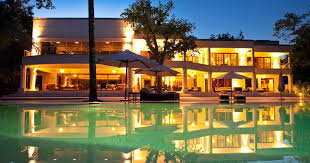 Tented camp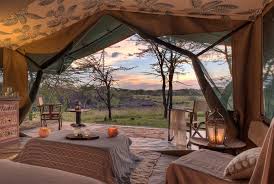 Airbnb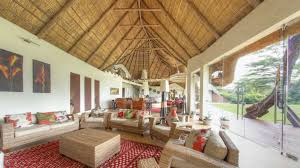 5. Compare prices.
Always make sure that you have exhausted your research. Compare the prices and see which one is the most affordable. Most hotels are cheaper if you book directly on their website while others are cheaper if you book through agents like booking.com, Expedia, Jumia Travel, Trivago, Agoda.com,Hotels.com etc etc the list is quite endless. If you are using a tour company also compare the prices. Most tour companies offer the same service. The difference come in with the pricing and maybe complimentary services like airport transfers or complimentary dinners. Reach out to as many tour companies as you can and ask them to send you a quotation of the place you want to visit then choose the one you are most comfortable with.
6. Carry extra cash 
Money! Money! Money! You always have to carry extra cash. You never know whose tomatoes you gonna step on when you are trying to navigate your destination. You might see an eye catching dress or shoe and you want to buy it. You need money to buy stuff. Some places may need entry fee so come ready with extra money. Don't carry all your money in cash form. Spread it out. Carry some on Mpesa and also in your ATM. Some places don't accept cash so you can only pay through Mpesa, online transactions or using your Visa/Mastercard. Another trick I learned is that have a picture of your ATM card in your email or any other backup storage place apart from your gallery!  Nowadays you can withdraw cash from an ATM machine without a card.This can help when you forget your ATM at home but you still want to pay something with it.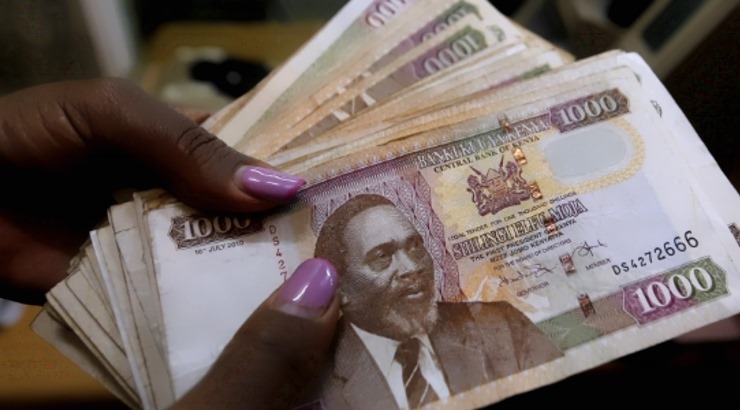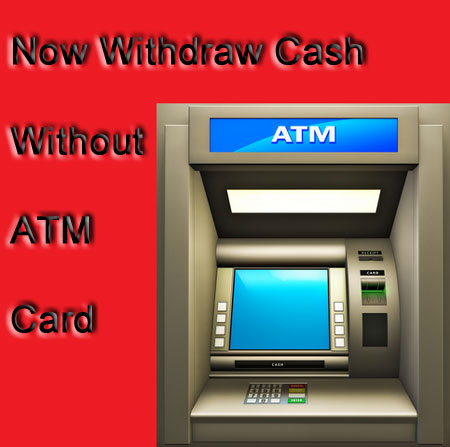 7. Be flexible.
Be flexible in everything that comes with travelling. Don't say that you must go to a specific place at a particular time of the year. Change your timetable if need be and also if it means you are going to save some money. We are trying to travel on a budget!  So opt for public transport rather than taxis in the city, eat street/restaurant food rather than in 5 star hotels, stay in a hostel, cook your own meals, go camping etc. e.g If you go to coast, they have very clean street vendors who sell food by the roadside or have mini-restaurants where you can eat for as low as 100 bob rather than eat in a 5 star hotel and pay 3,000 shillings.
8. Pack lightly.
This for me is easier said than done especially when I am doing road trips!!! I am always the one always carrying like three outfits and we are just going for one night. I am an over packer. I pack a lot of things which I end up not using but now I have learnt my lesson. The more luggage you have especially if you  are flying, the more you pay. So always just pack the necessary items only. Pack the light clothes like sundresses, shorts, vests, shirt/shift dresses and sandals. Avoid heavy sweaters and jackets unless you are going to a very cold place or u will wear all of them at the airport usichajiwe luggage haha. Another hack is to always carry sandals!! Sandals should be in your packing list because they give your feet room to breath. Imagine being on a 10 hour safari with closed shoes!!!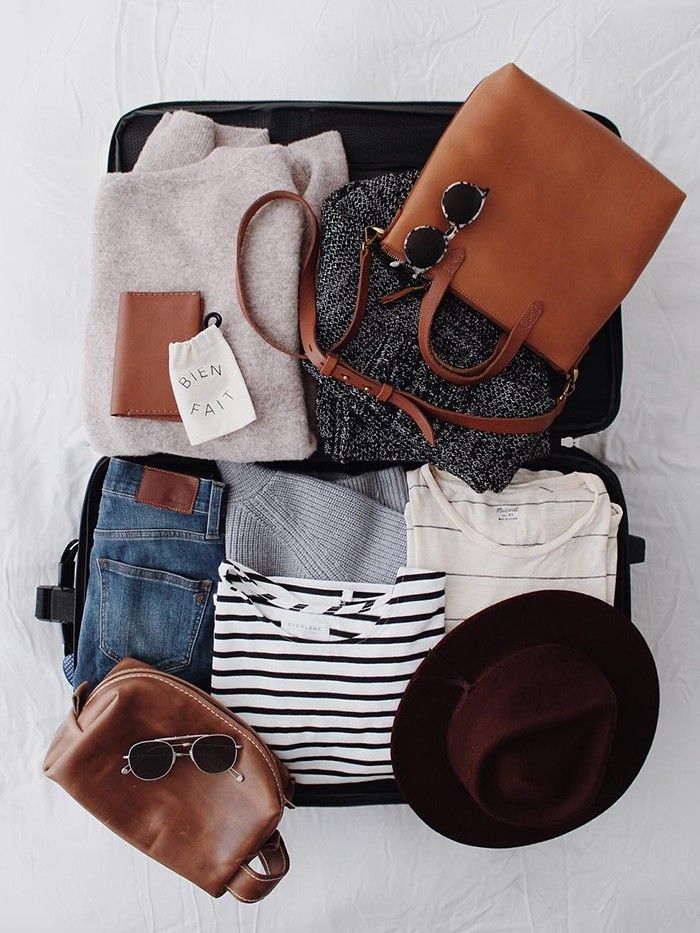 9. Leave days/Travel insurance.
For those of us with 8-5 jobs, make use of your leave days!!  Make use of your weekends. This are the only times you can travel. If you have depleted your leave days you can also take unpaid leave days. Also during holidays . For all your trips outside Kenya, Kindly try and get travel insurance. This will help you so much in cases of lost luggage, flight and accommodation cancellation, getting sick while on holiday, accidents etc etc

10. Have fun/have a squad.
This is the most important  of them all. There is no need to go for a trip and not have fun. Take photos, visit their tourist attraction sites, drink, swim , eat everything, try something new like bungee jumping, dhow cruise, dessert safari, eat a snail hahahah have the best moments. You have been saving up for this trip for days so maximize your stay there. Don't forget to carry your squad. The more the merrier and also the more you are the cheaper it becomes. Check out my post on Roadtrip to Naivasha to see how our trip went .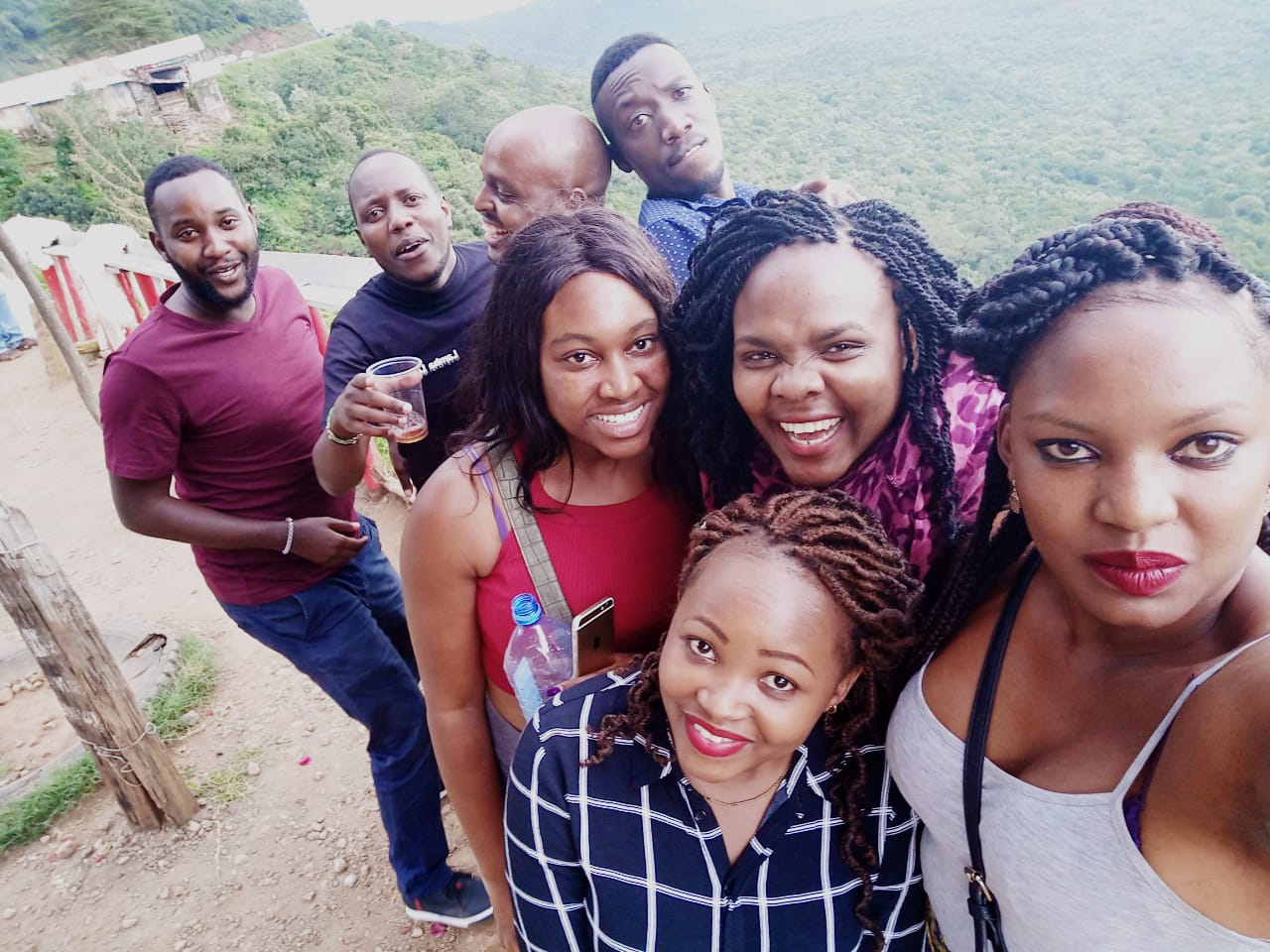 The squad.   
What travel tips do you use when you are planning a trip?