This post is totally long overdue. A few weeks ago I got invited for a wine tasting event by a friend of mine and I could not turn it down. The wine tasting event was also a re-launch of THE CONNECT which is a platform for people to meet, connect and implement their ideas. I was even the one reminding her what time to leave the house, where to meet, what to carry, should I come with a full stomach, I had so many questions but all that was because I was really super excited for this. It was my first real wine tasting event not this mwitu ones people do in clubs like sampling shots haha.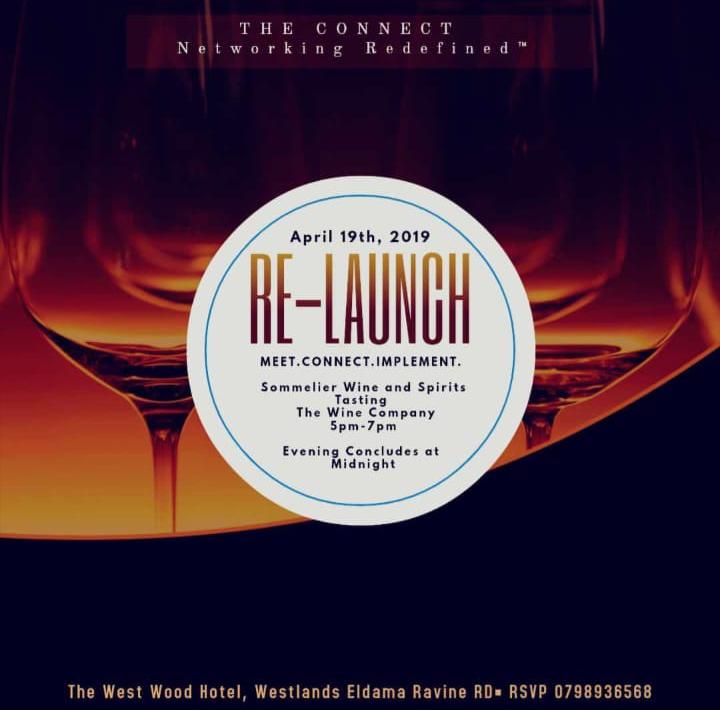 So the D-Day was here and our final destination was Westwood Hotel in Westlands area off Eldama Ravine Road. I had been seeing this hotel so many times but not a single day had I ever visited it before neither did I even know where the entrance was. From Nairobi CBD, we decided to use our dear 'miss know it all" – google maps. It was super helpful though we spent like 30 minutes instead of 10 minutes to get to the location. Somebody at google maps should do something about creating shortcuts for them.
Anyway, 30 minutes later we are here at this hidden gem. I was really mind blown no exaggerations here. Their reception makes you feel like you are in a tropical forest from the wall paintings they have. Weird enough, the lady at the reception was someone I had met 2 years ago when I had gone for a trip to Mombasa. What a small world!!! She gave us a warm welcome to the hotel and directed us to where the event was taking place which was downstairs near the restaurant. We had arrived just right in time as the event was about to start.We were welcomed with a glass of red wine by our kind host.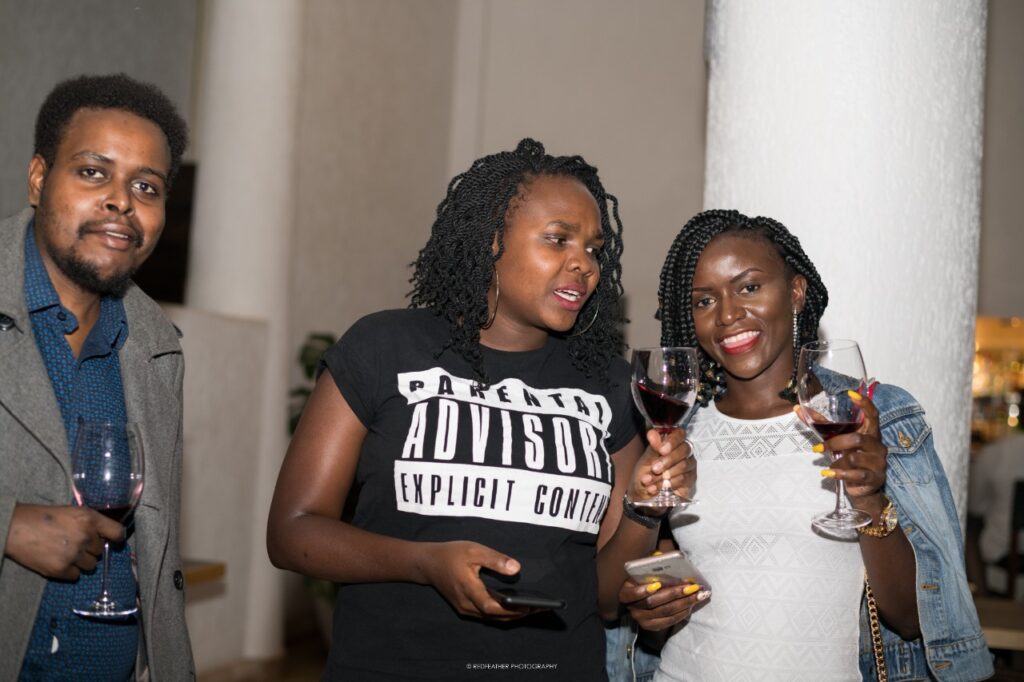 The event had around 30 invited guests gathered around and keenly listening to our Sales representative/Sommelier Gloria Kinya of The Wine Company. To be really honest, the only things I knew about wine was that we have red wine, white wine,dry wine, sweet wine, box wine and bottle wine. Just the normal things a normal person should be knowing. Nothing more than that. But I was educated thanks to Gloria. I felt like I could start my own wine company.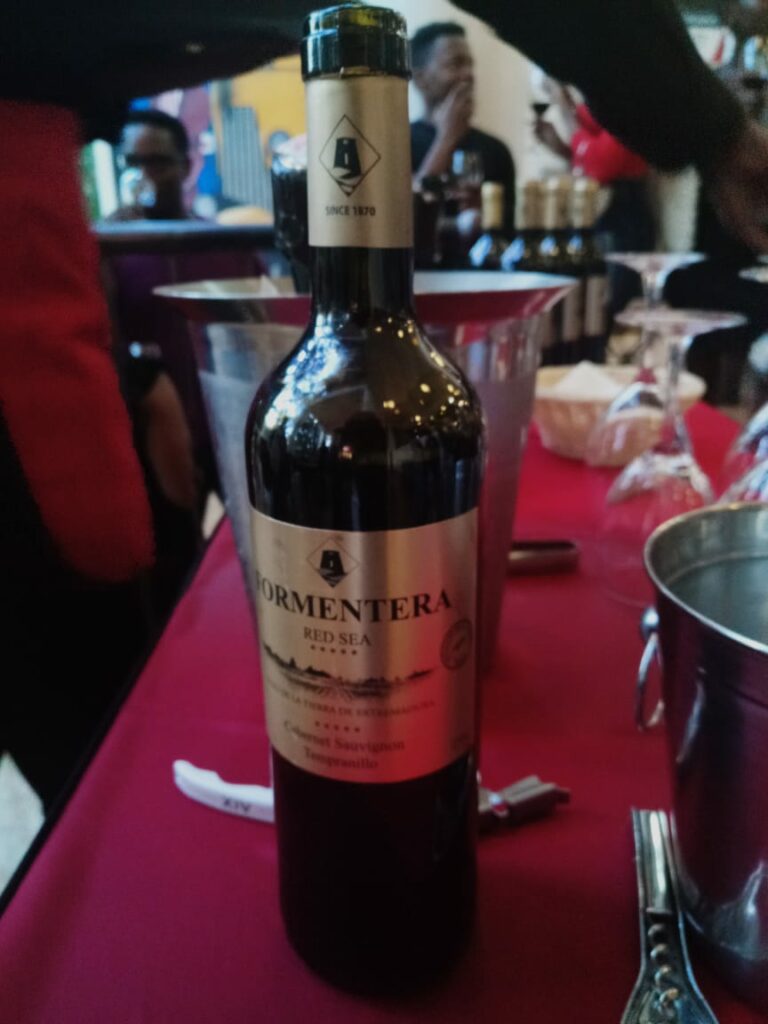 This lady was super knowledgeable about almost all the wines if not all. We learnt and tasted all types of wines available in Kenya. She could even identify the ingredients used in the wines by just smelling and tasting the wine while the rest of us were just getting tipsy because our taste buds have no sense of taste at all!! What a generation!! Came to find out that we have like 5 major types of wines.
1.White wine
White wines are from either "black" (red-colored) or "white" (green-colored) grapes, fermented without the skin. White wines are usually drunk cold, with lighter foods such as poultry and fish. White wine goes with white meat simple like that. Best served chilled.
2. Red wine
Red wines are made from "black" (red-colored) grapes fermented with the skin included. The skin is what imparts the red color to the wine. Red wines typically have a more robust flavor, and pair well with food that is similarly robust, such as red meats (beef, lamb), hearty pasta dishes, etc. They are usually drunk at or just below room temperature. Let it breath before you drink.
3.Rosé wines
Rosé wines are pink or blush-colored. The pink color comes from the fact that the grape skin is included for just the first few hours of the fermentation process, or sometimes due to the wine being a mixture of red and white wines. Perfect for people who are new to wine.
4. Sparkling wine
A style of winemaking involving a secondary fermentation causing bubbles! Sparkling wine can be red, white, or rosé and can range from minerally to rich and sweet.Champagne is probably the best known sparkling wine.
5. Fortified wine
Fortified wines, as their name implies, are types of wine with brandy or other spirits added during fermentation. Many are quite sweet, depending on when the spirits are added, since that ends the fermentation process.
We also got to know what kind of glass goes what what kind of wine. Apparently the glasses most of us use for wine are not even wine glasses but just hipster cups.
We also learnt how to know the wine's age by looking at the colour.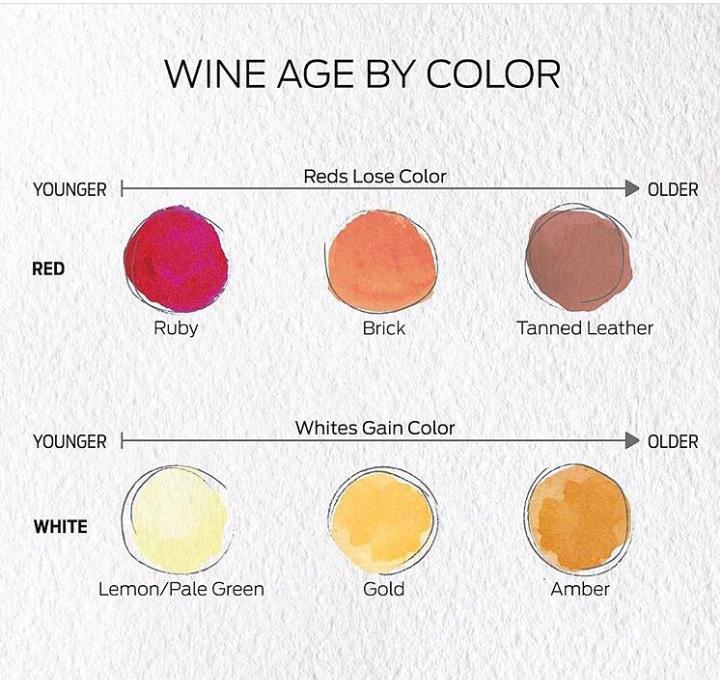 After the wine tasting we were entertained with a pop up art gallery. All this things were not things but you see in life we live and we learn. There are some wonderful artists out there doing amazing works. I am not an art kinda person but I loved every bit of the pop up art gallery. Our gracious host Mr. Nathan Gathegi was just amazing from the welcoming of guests to the introduction sessions, making us feel super comfortable. He was just super charming. After the art viewing, the guests were allowed to leave at their own convenient time.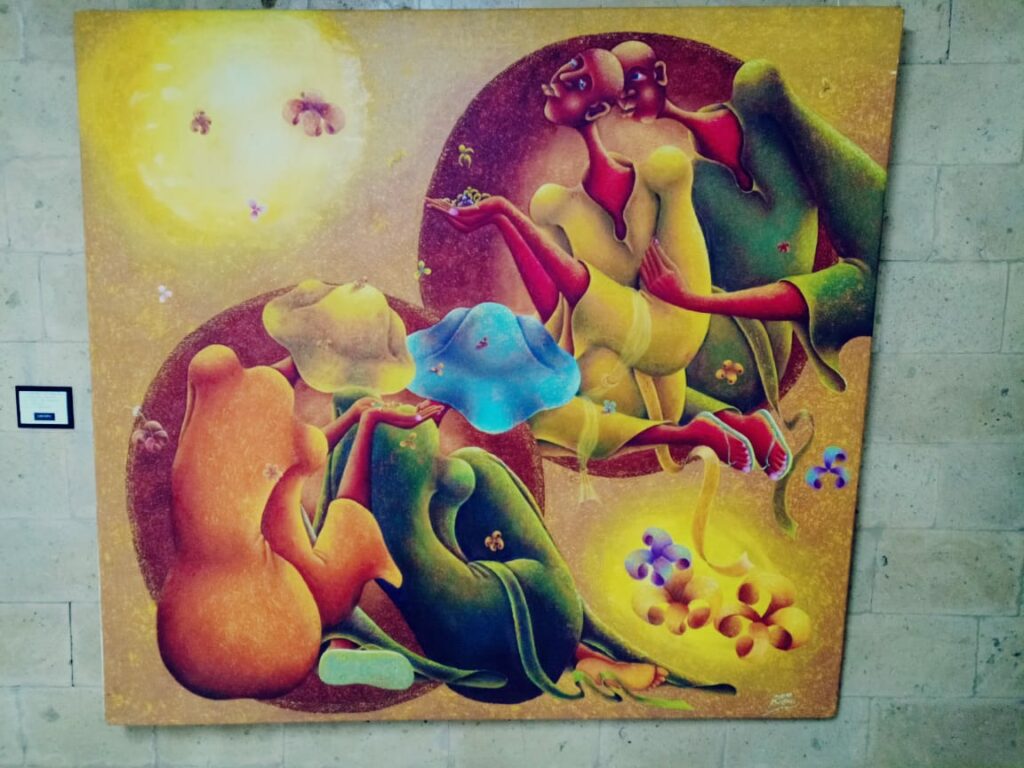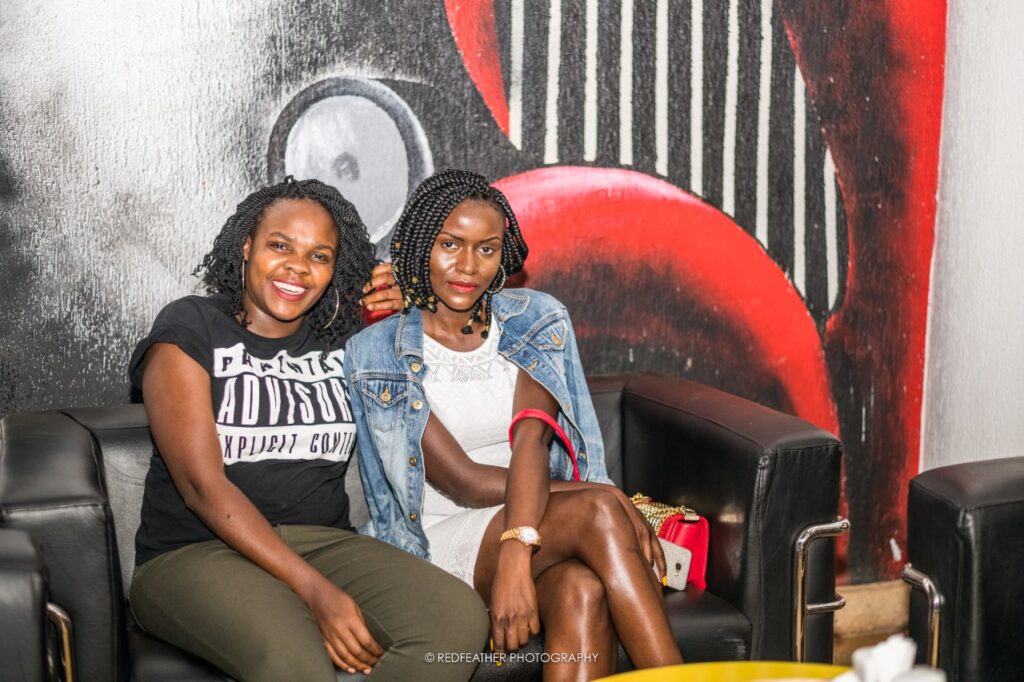 What was also the highlight of my night was the prices!!!! Their prices were super affordable. Local beers were going for just 200 shillings. I don't think there is a hotel that sells at that rate especially in westlands. Also their tea was super milky and alot. You know me and my love for tea!!
The event was an overall 10 out of 10 from the venue, the hospitality, our host, the prices, the guests, our curator and our sommelier. Check out my highlighted stories on Instagram to get the feel of how the event went. Be on the lookout for the next event as I will post it on my instagram stories. Nathan is planning something very nice before the end of the year. In other news I need a photographer because my friends are just the worst at taking my photos except selfies when I am here making them look gorgeous in their photos.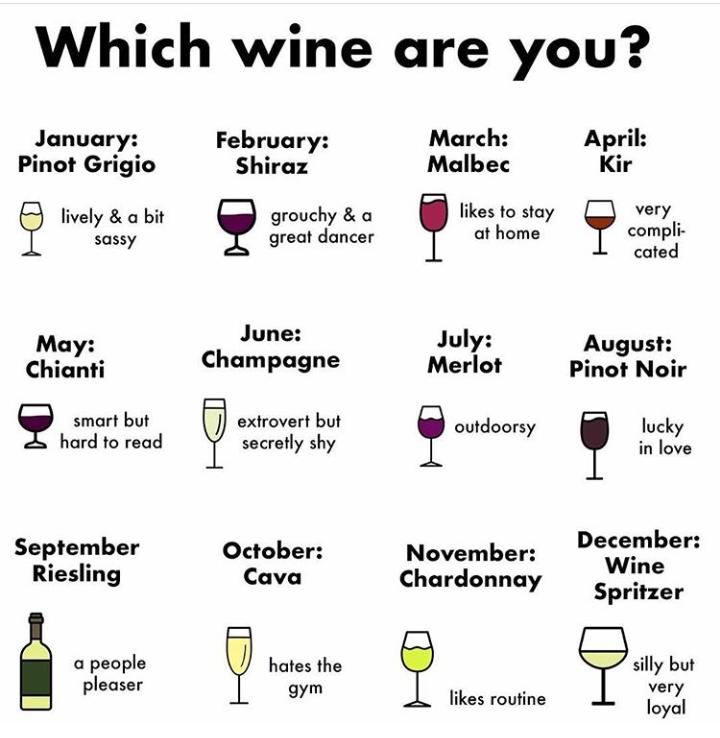 So, which wine are you?