The Covid-19 pandemic has hit every aspect of the economy in Kenya and affected peoples' lifestyle in a major way. With restrictions put in place by the government in conjunction with Ministry of health (MOH) such as social distancing, mandatory wearing of masks, dusk to dawn curfew, closure of schools, limited numbers in social gatherings and public transport, a "new normal'" has emerged.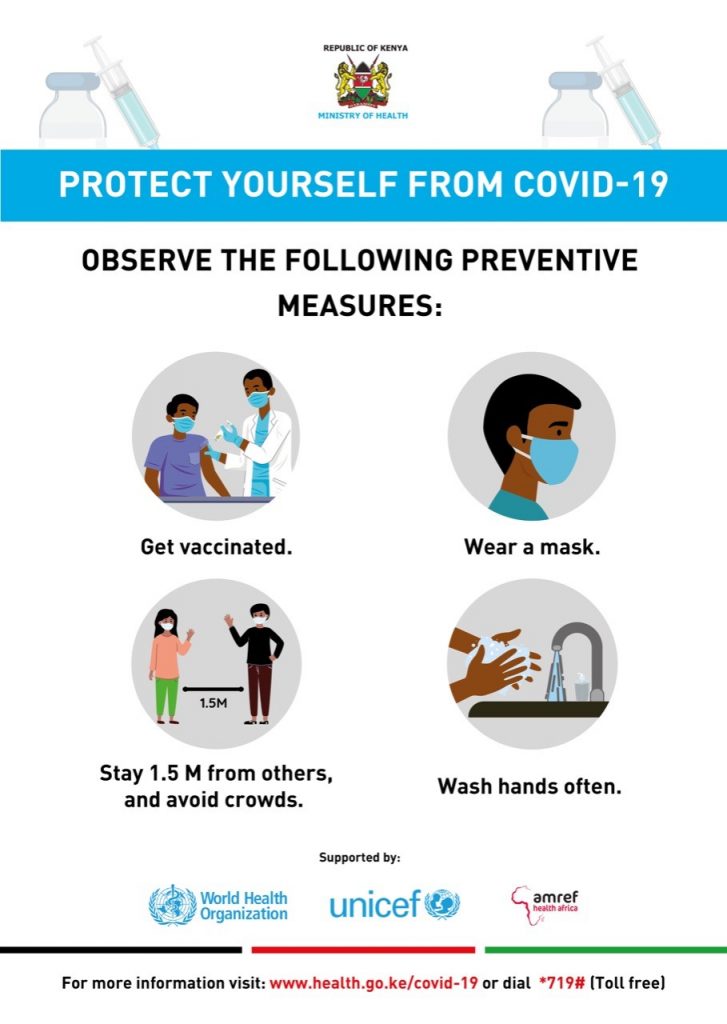 On 20th October, 2021 President Uhuru Kenyatta lifted the nationwide curfew due to the decrease in infection rates. He stated that it is now time to shift our focus from survival to co-existing with the disease. We have to find ways on how we will continue with our "new normal" amidst the corona pandemic and its effects in the society.
Change in Business
One of the most notable changes during and post the pandemic has been the move to the digital lifestyle. Most businesses in urban centers have developed websites for their products and services or created social media pages so as to reach a vast number of clients who are currently shopping online. There has been a move to online purchases, transactions and payments to serve clients.
Digital Learning
Apart from online businesses, there has been a surge for upscaling of skills and knowledge in matters related to digital learning. The pandemic has opened up people to get extra skills that are able to match up to changing times. The job losses and redundancies that have been experienced during the pandemic have necessitated the need to have tech savvy skills in all industries. The pandemic has helped accelerate the digital transformation and created a landscape that will continue to encourage innovation and technological adoption moving forward.
Employers were ordered to have their staff work from home and this led to development of new policies and guidelines. Working from home has empowered people to take up more than one job so as to be able to cater for the families. Some of this measures came with salary cuts and for people to continue with their previous ways of living, they have had to take up extra jobs. Remote working is on the rise with flexible working schedules and increase in contractual employment as employers don't want to engage employees on permanent employment with the uncertainty of the future.
Travel
Another notable thing about the lifestyle change among Kenyans has been the increase in local travel since the lift of intercountry movement and nationwide curfew. This is due to lower hotel rates, less travel restrictions and also the need to get out the houses. Hotels in the coastal region have experienced a rise in the numbers for local tourists as compared to international tourists. A statement by Kenya Airways on 16 November, 2021 confirmed that the Standard Gauge Railway is fully booked ahead of the Christmas holidays up to December 24.
Family and health
With closure of schools, there was increased time spent with families. Parents working from home were able to spend more time with their children and bond. Kenyans in general valued family time and increased their consumption of health meals. There has been an increase on consumption of multivitamins, fruits, vegetables, ginger, lemon and organic foods to boost the immune system. Due to the high costs of treatment associated with covid-19, Kenyans started getting medical insurance covers and also taking care of their finances better by saving and having emergency funds.
In addition to loss of lives, jobs and pay cuts, there was an increased rate in teenage pregnancies and mental health cases attributed to the pandemic. The pandemic also saw many Kenyans move away from the expensive cities to their rural homes especially during the first few months of the outbreak.
The pandemic curtailed the economy but as the cases are decreasing, there is hope for a better tomorrow. But until then, we continue to observe the covid-19 measures.