All work and no play makes Jack a dull boy. And this is the effect of the Covid-19 containment measures that were effected by the Kenyan government in 2020. With the first confirmed case in the country being announced on 12 March 2020, President Uhuru Kenyatta suspended all forms of public gatherings including places of worship and social joints.
On 26 March 2021, the president stated "That all sporting activities are hereby suspended, similarly operations of sporting and recreational facilities including members' clubs are suspended until it is otherwise directed". "Whereas the foregoing measures will have adverse effects on the economy and constrain our usual way of life, the measures are temporary and necessary to contain the spread of the disease and therefore stop further loss of lives. I am convinced that the cost of not acting now would be far greater," he added. This meant sporting activities such as the football, Olympics, worldwide marathons and rugby leagues were suspended.
Sports
Given that Kenya is a sports powerhouse with athletics and rugby being among Kenya's top talent, as well as a huge fanatical following for football, the restriction meant people's lifestyles as far as sports is concerned changed. The suspension, for instance, affected the planning of the Tokyo 2020 Olympics, which had to be pushed by almost a year due to lockdowns and grounding of the aviation sector. The Football Kenya Federation (FKF) Premier League, the National Super League, and the Kenyan Women Premier League had all began and were at different stages at the time of the suspension.
Well-being
Sports being a huge sector that employs thousands of Kenyans, its suspension rendered many people jobless, not only in the sector but also in other related sectors such as catering, media, transport among others. Athletics Kenya executive member Barnabas Korir in April 2021 stated that Kenya lost close to Sh5 billion in revenue from athletes' prize money earnings since March 2020 due to the disruptions caused by Covid-19. This in turn caused athletes financial and psychological problems and forced the government to intervene by providing them with funds and food for their upkeep. Athletes were not allowed to train in groups and had to train individually, which affected them and their performance especially in the Tokyo Olympics where they only won 10 medals.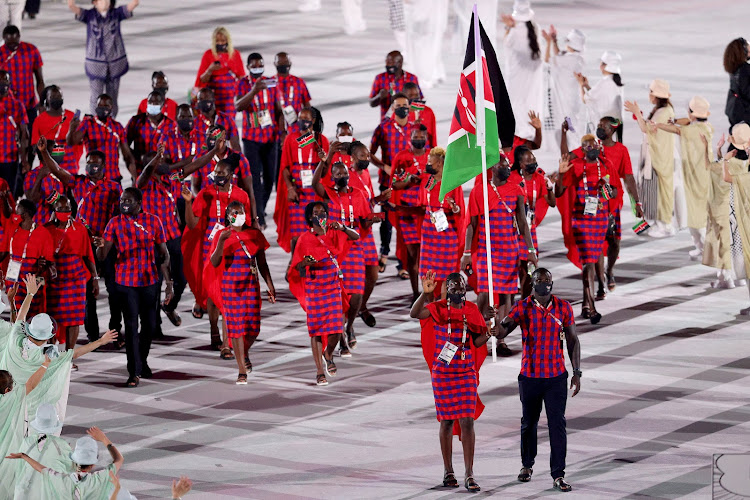 Physical Activity
Not only did the suspension affect athletes but Kenyans at large. The closure of gyms, swimming pools, members' clubs, parks and playgrounds left Kenyans with no other place to engage in physical activities outside their homes. This led to less physical activity which in turn led to weight gains, irregular sleep patterns, mental health issues and longer screen time. People became couch potatoes with high levels of anxiety and stress due to being isolated.
Youths were part of the most affected people as sports is one of the ways they engage to pass time, practice teamwork and have a healthy competition with their peers. From sports, some of them get an income, free meals, social support and even scholarships to take their talent and education to the next level. With the suspension, youths engaged in robbery, violent gangs and there was an increase in teenage pregnancies and early marriages. All these with an aim to mitigate the effects brought about the Covid-19 pandemic.
But with the lifting of the restrictions on 20 October 2021, sports activities are back and fans are allowed in the stadium. The highlight of the events was the annual Safari Sevens, which was held in Nyayo Stadium last month and witnessed a number of fans eager to cheer up their favourite teams.