Happy New Year!!! I hope you all had a pleasant Christmas break and you are now energized to start this new year. January is the month to make new year resolutions and I am hoping that we are all going to make sure we follow through. In my previous article about how to budget for the holidays,I gave tips on how to make and save money for the holidays/travel.
This year is about smart travelling. Smart travelling entails knowing when to travel, travel tips and tricks, how to save, where to travel to and how to make the most out of any trip. Have a budget for your travel plans and make sure you have a way to make that budget work for you.
When all is done and dusted and you are a few days to your travel date, there are some key elements you need to put into considerations. You need to have a pre-travel checklist. This are the things you really need to counter check so that you can have a hiccup-free trip.
Travel Insurance
If you are travelling anywhere outside your country or even in your country, you need travel insurance. This will cover you in case of emergencies such as accidents, delayed flights, if you fall sick etc etc. You can talk to your medical insurance company to provide you with a travel insurance cover.
Visa
For Kenyans, we have about 68 countries we can visit visa free. See the list here. The rest require you to apply for visas before you travel or get a visa or arrival. Do your research before you travel so that you know the visa requirements needed for a specific country. You don't want to be deported as soon as you land.
Copy of your passport
This is a must do. Always have a copy of your passport and ID. Photocopy the page on your passport that has your identification details. Or you can scan it and send it to your email. This will come in handy in cases where you misplace your passport or it gets stolen.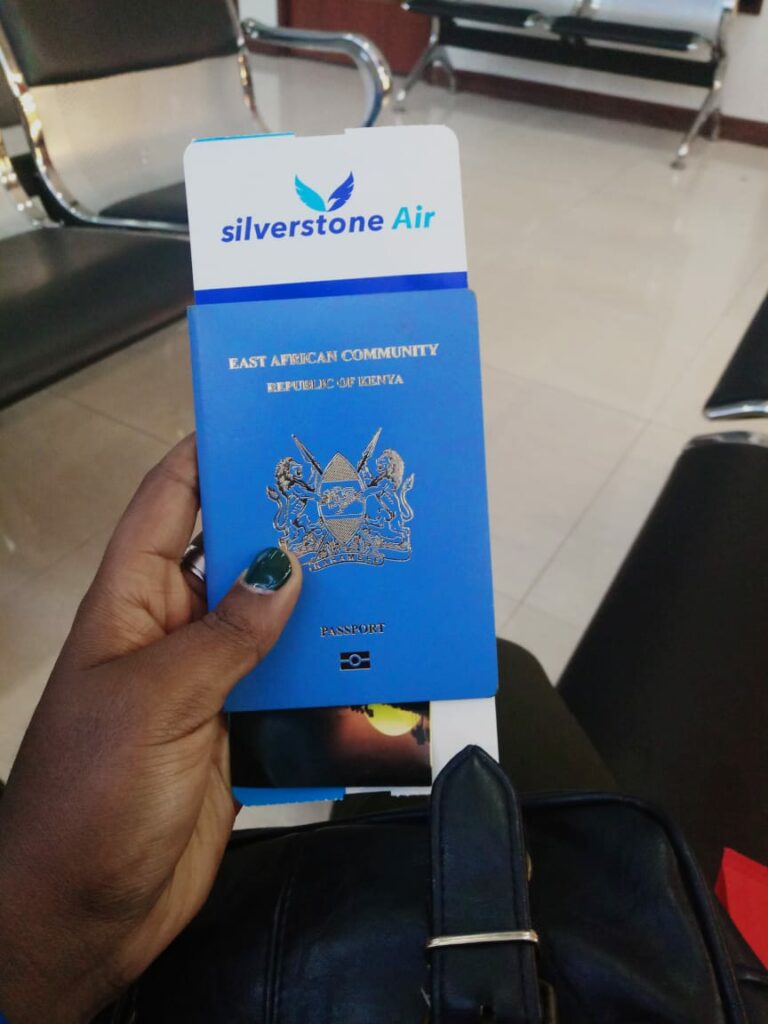 Copy of booking details/Tickets
Never forget to make copies of your booking details. Especially if you are not the one who booked the flight or accommodation. Ask the Booker to send you all the details and make sure you have copies or you have them saved in your phone. Alternatively have even a third person with the details.
Bank Notification
When you are going to a different country for long, you need to notify your bank. The reason is to let them be aware that you might be using your card there so that they don't think the card was stolen. I have heard cases where someones card stops working abroad because the bank thought the card was stolen. Notify your bank about your travel destination for smooth card transactions.
With regards to money, always carry enough cash money on you regardless of how much money you have in your account. In some destinations, they might ask you to show them how much liquid cash you have with you.
Reservation confirmations
I don't know if I am always paranoid before I travel or I always want to be super sure! I normally call to confirm my reservations a week before then a day before and also on the day of travel. Especially with online bookings, you need to be super sure that you really have a reservation and that they are expecting you. Don't just wait until last minute to confirm your reservations.
Vaccinations
This should be among your first priorities. There are countries you can't travel to without vaccinations. The yellow fever vaccination is one of the most common vaccination needed when you travel outside your country. Make sure you have it. For example,Kenyans can not access either Uganda or Tanzania without a yellow fever vaccination. So imagine how important it is.
Packing
By now you should be experts in packing. I have done two articles on packing. Never forget the travelling essentials especially the ones you need on the way like neck pillows,snacks, ear plugs, eye masks, tissues, headphones, entertainment, comfy shoes etc
Also during your packing stage, make sure that all your electronic devices are fully charged and you have back ups. Never leave the house with half charged electronics. Carry the right adapters too.
If you are planning to do a self drive, get an International Driving License from AA Kenya.
The above information is going to make your travelling hustle free. Have a budget for your travel. Get out of your comfort zone and at least visit one new place this year. Do a solo or a group travel this year. Explore the world.
Let us have a travelling year!!!!