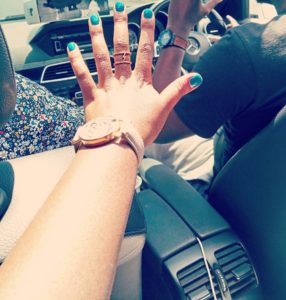 Hey guys welcome or welcome back to my blogpost where we have fun with food and travel and anything exciting at affordable prices. So today I am going to tell you guys about a place I discovered in the heart of Nairobi CBD with the most affordable pricing when it comes to doing your nails and eyebrows. Sometimes we want to do our nails but our pockets do not always agree with us. Gel polish is the most common thing we are currently doing because it lasts longer than normal nail polish. For at least 3 to 4 weeks you know you are good unlike normal polish which you know chips quite easily.
I discovered this place through a whatsapp group chat when one of my friends posted her freshly done nails. They looked so nicely done and ofcos we all had to ask where she did them and at how much. The place is called BEAUTY EXPRESS located at Philadelphia House (Stage ya mat za Langata) the building opposite Afya Centre, on the 3rd floor. When you get out of the lift take a right turn up to to the end then make a left turn also up to the 2nd last door on your left. The place has a nice interior with white chairs and at least good ventilation. It also has free Wi-fi and good music.
The service is great and they have like 4 or 5 attendants. Two of them being dudes and I think of late dudes are taking over this nail and saloon business. Most people prefer their nails and eyebrows done by dudes me included. I don't really know the exact reason behind  their decision but mine is that I prefer dudes because I tend to believe they do a neater job and they give it all their attention.  I have had my nails done more times by dudes than women and they actually lasted longer i don't know why ama it is just a mentality I have.
For the best service I advice you to visit the place during the day or mid morning or waaay later in the evening at 8pm when it is less crowded. If you go at around 3-6pm you will find like ten people waiting on the queue. The place is getting alot of traffic and so you need to plan your timing well. You can call and book an appointment but still it will not be guaranteed that by the time you get there, there won't be another person in the queue. So timing is key. They also do "repairs" for free if your nails chip before the end of two weeks.
N/B : THEY DO NOT APPLY NORMAL POLISH. (CUTEX)
The price list is as follows:
Free gel removal
Gel Polish Application – 300
Tips            –  800
Stickons     –  800
Manicure    – 400
Pedicure     – 500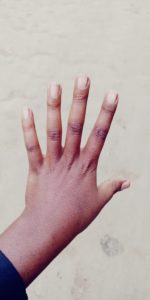 BEFORE GEL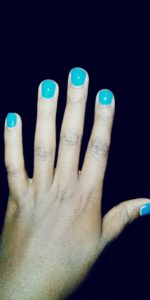 AFTER GEL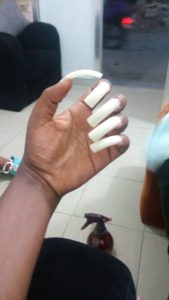 BEFORE TIPS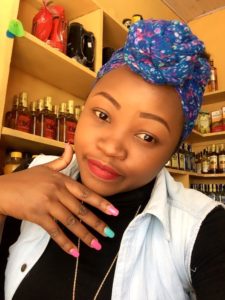 AFTER TIPS
This is my go to place when my pockets are not cooperating well with my needs hahah. Give it a try and tell me how it goes. I will leave contacts for the guys because I only have those.
Symo  –  0799172458
Edu    –   0704091648
I also have an eyebrow guy at BS- Bus station who does a really nice job at only 100 bob. When my pockets are cooperating a bit i go to him for nails.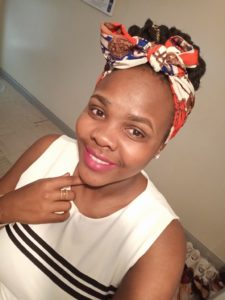 Focus on the eyebrows. Ignore the background.
His price list is as follows;
Free Gel Removal
500           – Gel
100           – Normal nail polish
1000         – Tips
300/500    –  pedicure
800           – Stickons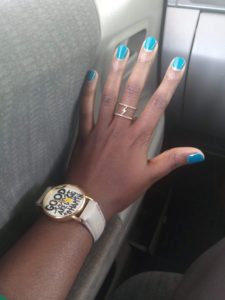 Two weeks down. Clearly blue is my favourite colour.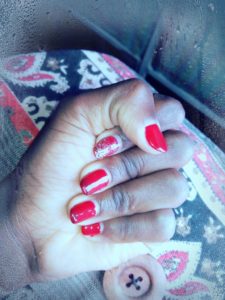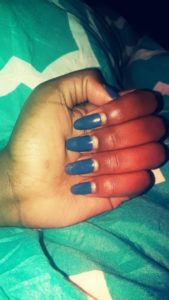 He does an amazing work too. He will give you all  the attention you need and do the nails how you want them. He will "repair" your nails if they chip before the end of two weeks at no extra cost.
Musembi – 0702963547

So that's all folks. Share with me where you do your nails and eyebrows affordably and even saloons. Until the next one turuuuuuuuuus.