My free days are now for trying out new, quick and simple recipes. So this past holiday I tried making a smoothie which one of you suggested and it turned out to be a very fruity one. I loved it. We are keeping it short and sweet. This post is long overdue.
This is also a good recipe for those of us who want to watch our weight.
Ingredients:
Bananas ( you already know)
Watermelon
Avocado
Beetroot
Carrots
 Natural Yorghurt (optional)
Slice or grate the beetroot and carrot. Chop or dice the banana and watermelon.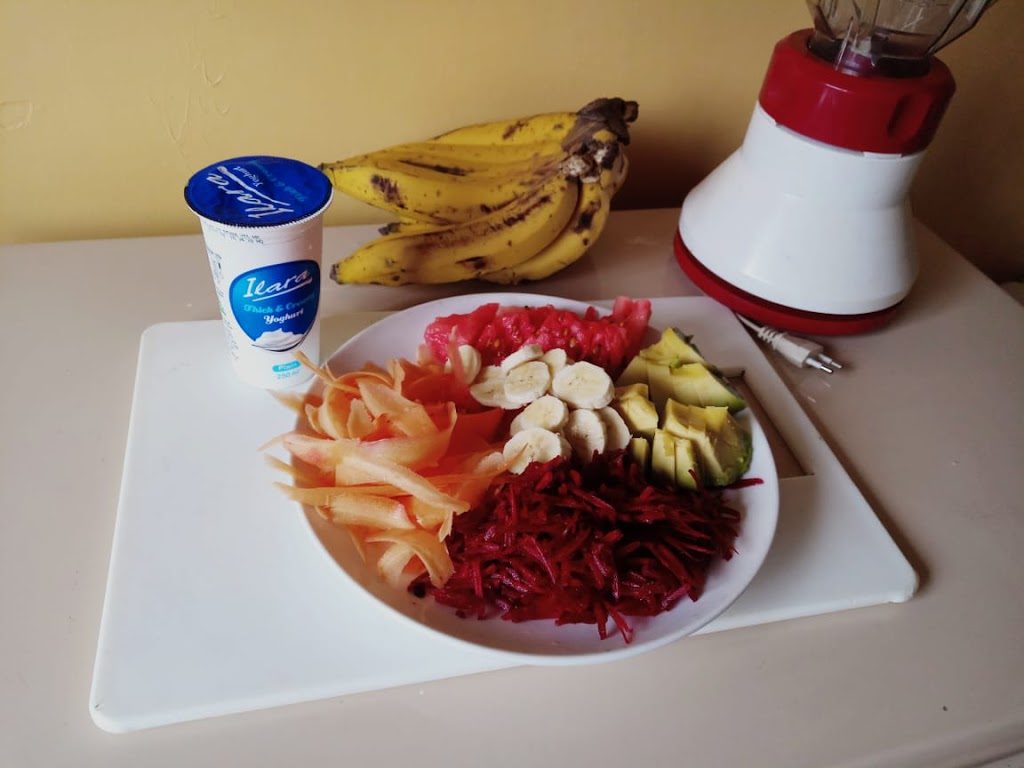 Another one.
Put all your ingredients in the blender.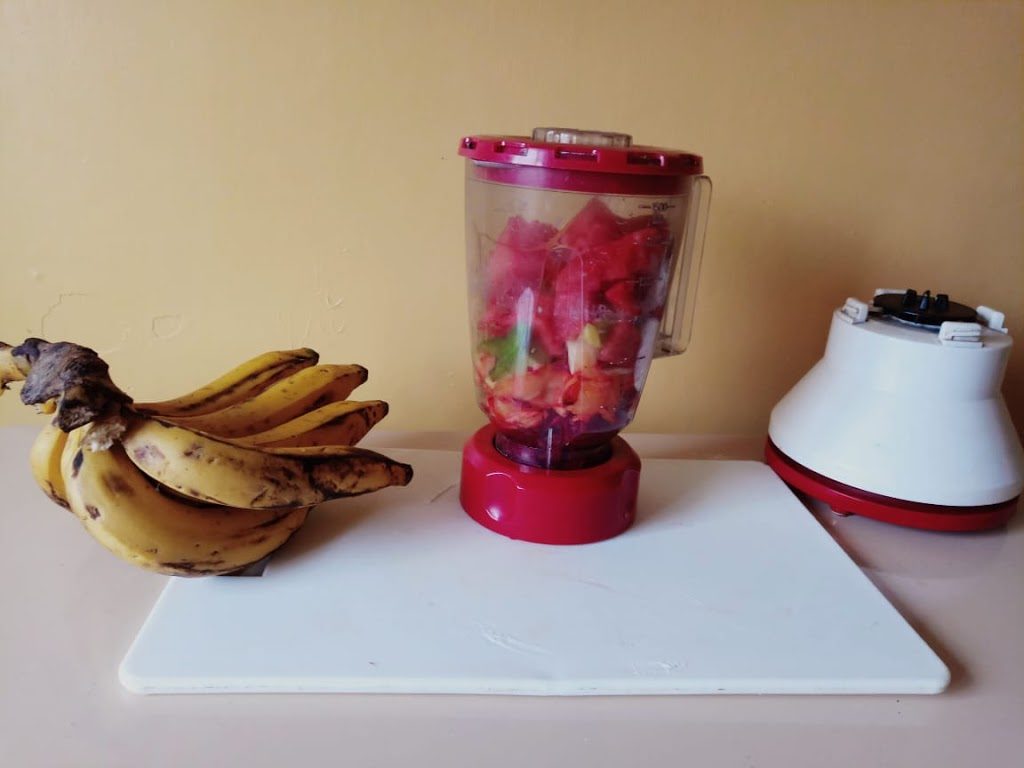 Blend and serve.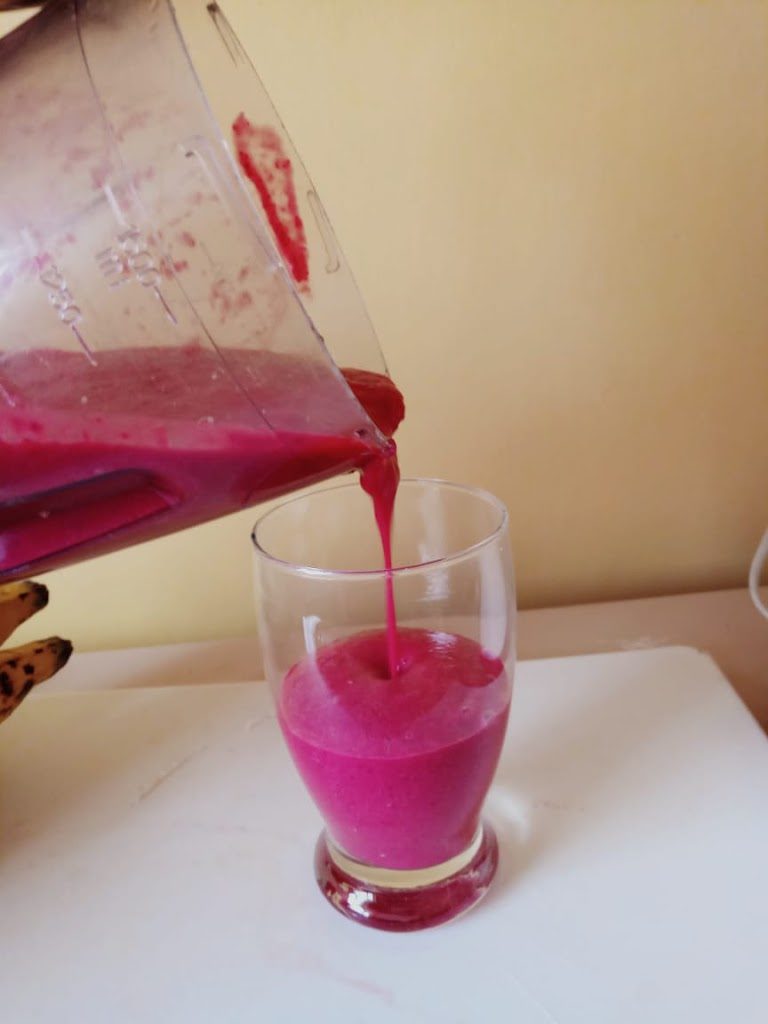 Driiiiiiiink up.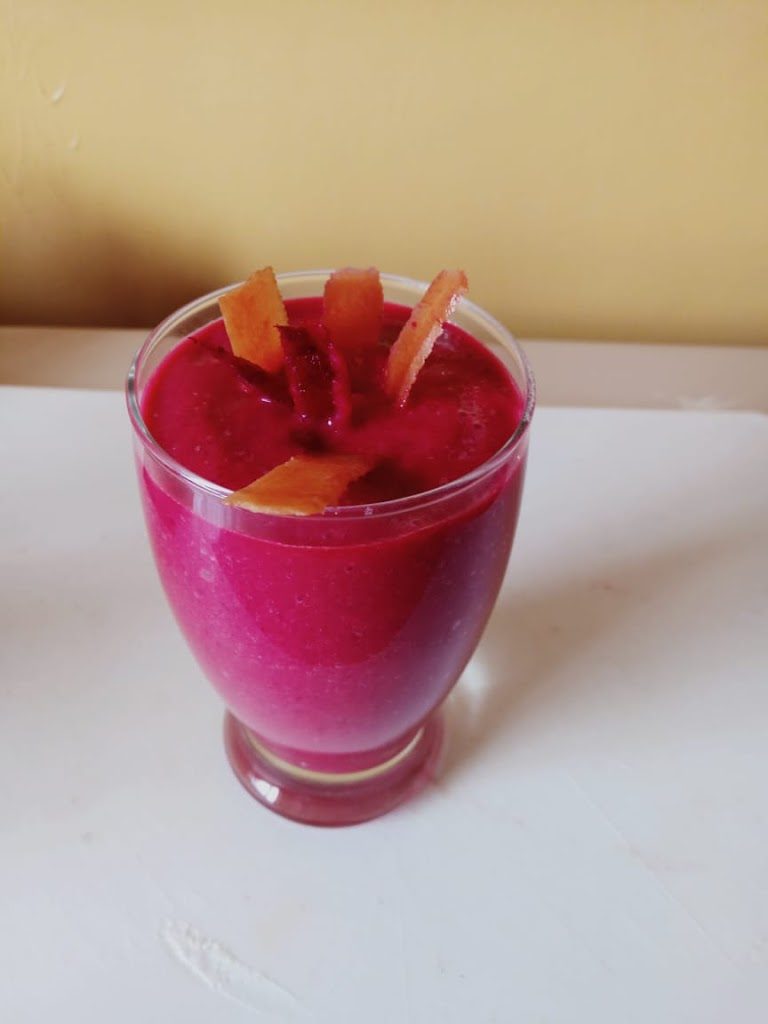 Yeap it is as simple as that. This was supper yummy. Thanks for stopping by until next time turrrrruuuuuuuuuuuuuus!